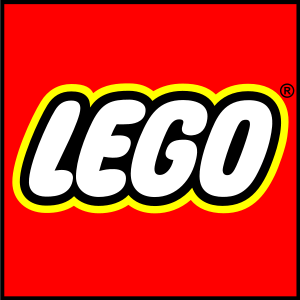 THIS CONTEST IS NOW CLOSED
Thank you to all who entered!!!
Both of my boys received their first set of legos for their birthday and they love playing with them.  They love to try and figure out how to stick them on top of each other.  I like to get fancy and build little archways for them to drive their cars through.  They are great for developing thier spatial, cognitive and perception skills.  Legos have been around since I was a child and that is a long time (wont elaborate on how long that is!).  This day in age the things you can do with legos has grown beyond my imagination.  With the upcoming holidays I am sure there is a little guy or gal on your list that would love to have them!

DoubleBugs would like to give you the opportunity to let your little one build their dreams with a $10 Lego gift card!`
Here's what you gotta do:
Leave a comment and tell me what you would get your special someone
Leave me an email so I can contact you if you win
If a winner does not respond in 2 days a new one will be chosen
All winners chosen via random.org
Contest starts Sept 30 and Ends Oct. 14th

Good Luck!!!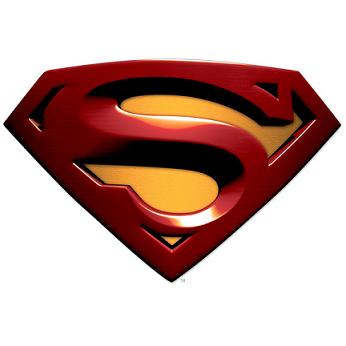 My boys love to go with my husband in the wagon up to the schools playground, so I usually take advantage of this time to get a few things done. So I ran to get a little shopping done and on my way home I stopped at the playground. My husband tells me that Monkey is "soupy man" and at first it didn't register that he was saying he is Superman lol! My husband was grabbing him and flying him off the jungle gym and saying he was Superman and Monkey says he is "Soupy Man"….so cute. I guess I need to get my little superhero a cape!
Thank you to my wonderful friend Tanya for making me smile today with a little something special and sweet from one of our favorite places.
When you are having a blah say or week…it's always nice to have a good friend there to cheer you up.
"I keep my friends as misers do their treasure, because, of all the things granted us by wisdom, none is greater or better than friendship."
~ Pietro Aretino
"You only meet your once in a lifetime friend… once in a lifetime."
~ from Little Rascals
"Your friends will know you better in the first minute they meet you than your acquaintances will know you in a thousand years."
~ Richard Bach
"What is a friend? I will tell you…it is someone with whom you dare to be yourself."
~ Frank Crane
I am always in search of good crock pot recipes to try. The crock pot is a busy Mom's friend because I can just let it go.  So, I decided to experiment on my own and try and make a vegetable beef soup that the boys would eat and that I could freeze for the the upcoming colder months.  I must say that I impressed myself and the soup turned out really good and the boys loved it!
1 eye of round pot roast about 1-2 lbs cut up in small cubes
2 TBS butter
3 or four stalks of celerey cut up
1 medium onion cut up
1lb of baby carrots cut in half or threes
1/2 lb of fresh green beans washed and cut
1/2 bag of frozen corn
1/2 bag of frozen peas
3-5 medium red potatoes, peeled and cut into cubes
1 25 oz container of Swanson beef stock
3 small one serving cans of V8
1 container of Swanson beef broth-24-32 oz
Garlic powder, onion powder, salt, pepper to taste
I season the meat to my liking, put butter in a good size pan, and brown meat, toss the meat in the crock pot and layer the following ingredients accordingly:  celery, onion, carrots, green beans, corn, peas, and potatoes on top. pour in beef stock, three cans of V8, and then add enough beef broth just to partially cover the potatoes.  Turn your crockpot on high for 6-7 hours or on low for  8-10 hours.  You can freeze and date the soup in small two serving containers or 1 quart containers.  Wahlah, you have a really good soup for cold days and nights!
This year's newest Haba wooden blocks are guaranteed to beat the television for entertainment.  Kids will quickly forget about lounging in front of the television and turn play time into a "block party"
Haba Stack the Trix Mix Pull Toy ($50)
This is such a bright and whimsical toy for your little one ages 1 to 6 years. It is designed to stimulate the child's creative skills, large motor skills and spatial thinking. There is no right or wrong way to stack the brightly colored spools each with a color or unique feature like a face or a fabric tail.   It encourages your child to think creatively.  Then your little guy or gal can pull it around showing off their new creations.   I even found myself playing with it.  Haba toys are well worth the money because these toys will stand the test of time.
Haba Curioso Fabric Shape Sorter ($45)
Which blocks fits where? The Curioso shape sorter is a matching game designed for ages 12 months and up,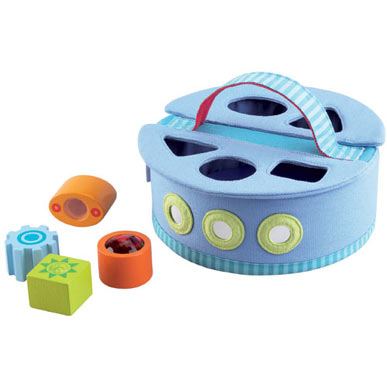 that acquaints children with shapes and colors.  Each block has a special optical or acoustic element about it such as a bell, or a mini kaleidoscope that stimulates perception.  Each block has a different shape which encourages your little one to develop cognitive skills as well.  I must say that I am impressed with Haba's quality and the blocks have such bright and fun colors.  When you are holding them in your hand they don't feel cheap and are well made.  The boys love trying to fit them through the shaped slots and even love to stack them.  These will definitely be on my list of things to give for Christmas.
You can tell that Haba takes pride in designing toys that can stand the test of time and can be passed on from generation to generation.  Many of their products have received German and American awards such as Parents' Choice, and Dr. Toy and Best Toys of the Year recognition.  Haba toys can be found at many online specialty toy retailers such as Maukilo.com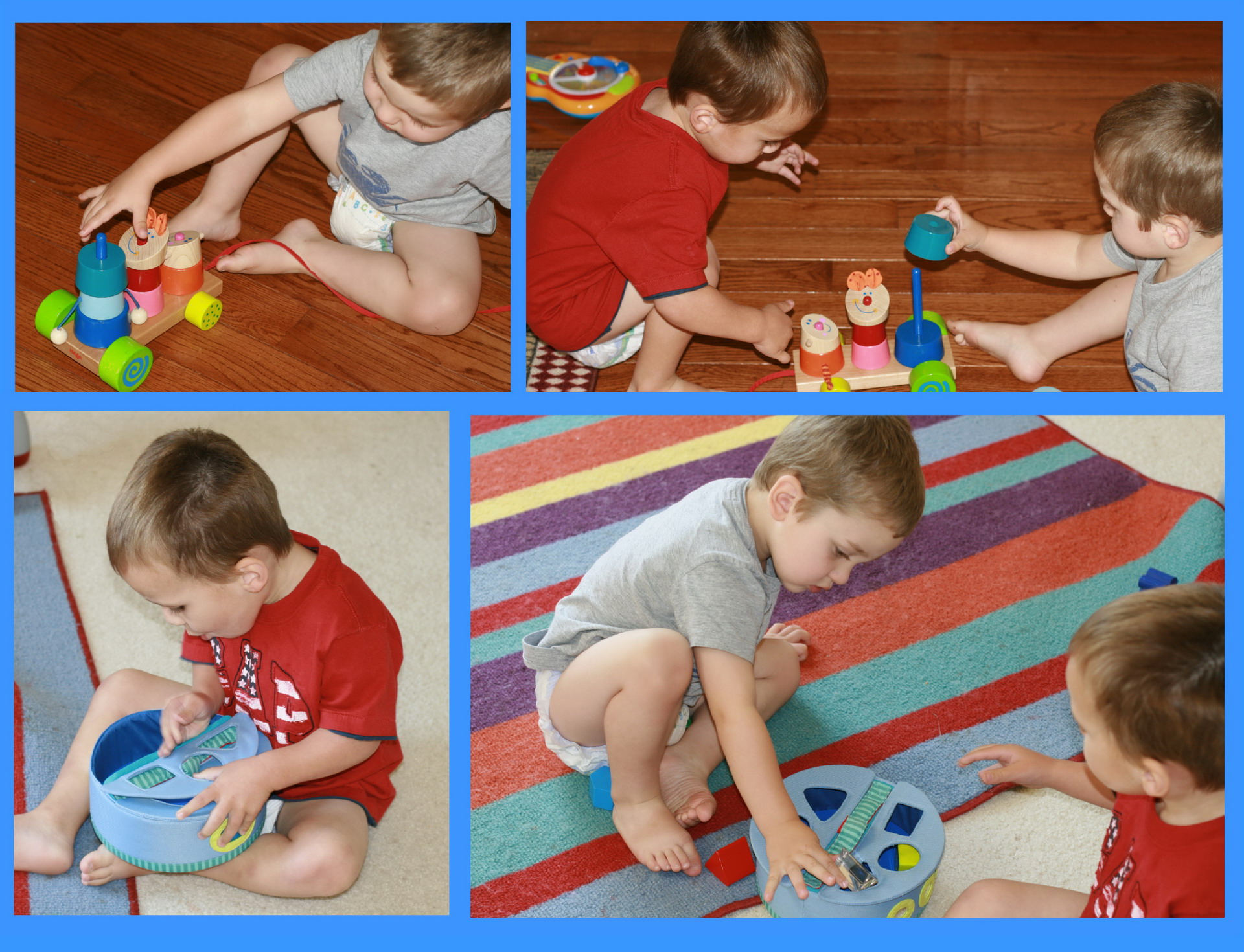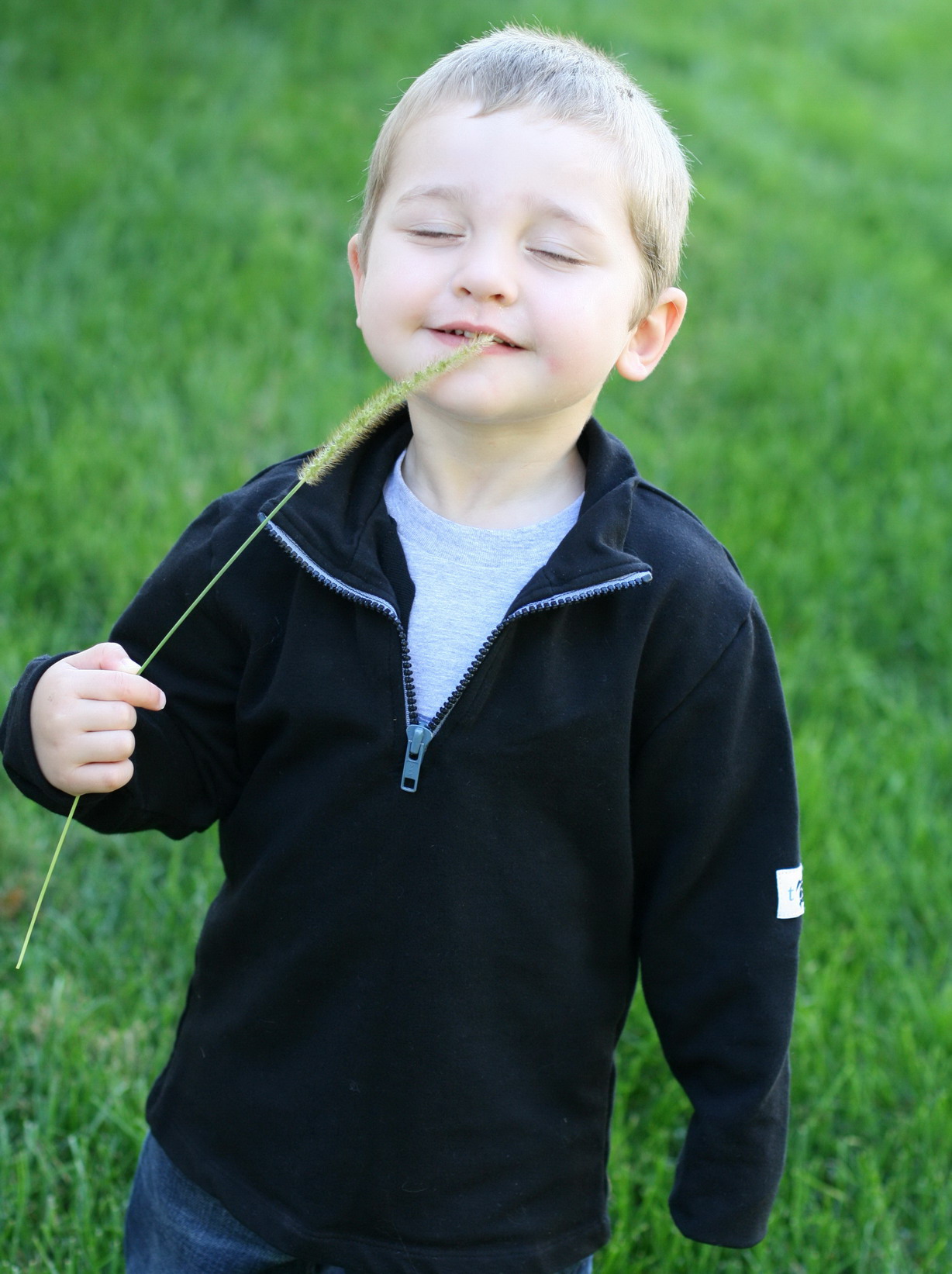 tottieBean was created by two sisters who are moms as well, that wanted to create an ideal sportswear line for children and moms alike. Their line of clothing is all about classic fit and wearability, made with comfortable and durable fabrics. Their motto is that "kids should dress like kids, look good and always be comfortable."
tottieBean's newest Spring 2009 collection will include athletic-inspired swimwear and togs featuring swimsuits, and t-shirts in coordinating colors for girls and ladies, as well as, t-shirts and shorts for boys.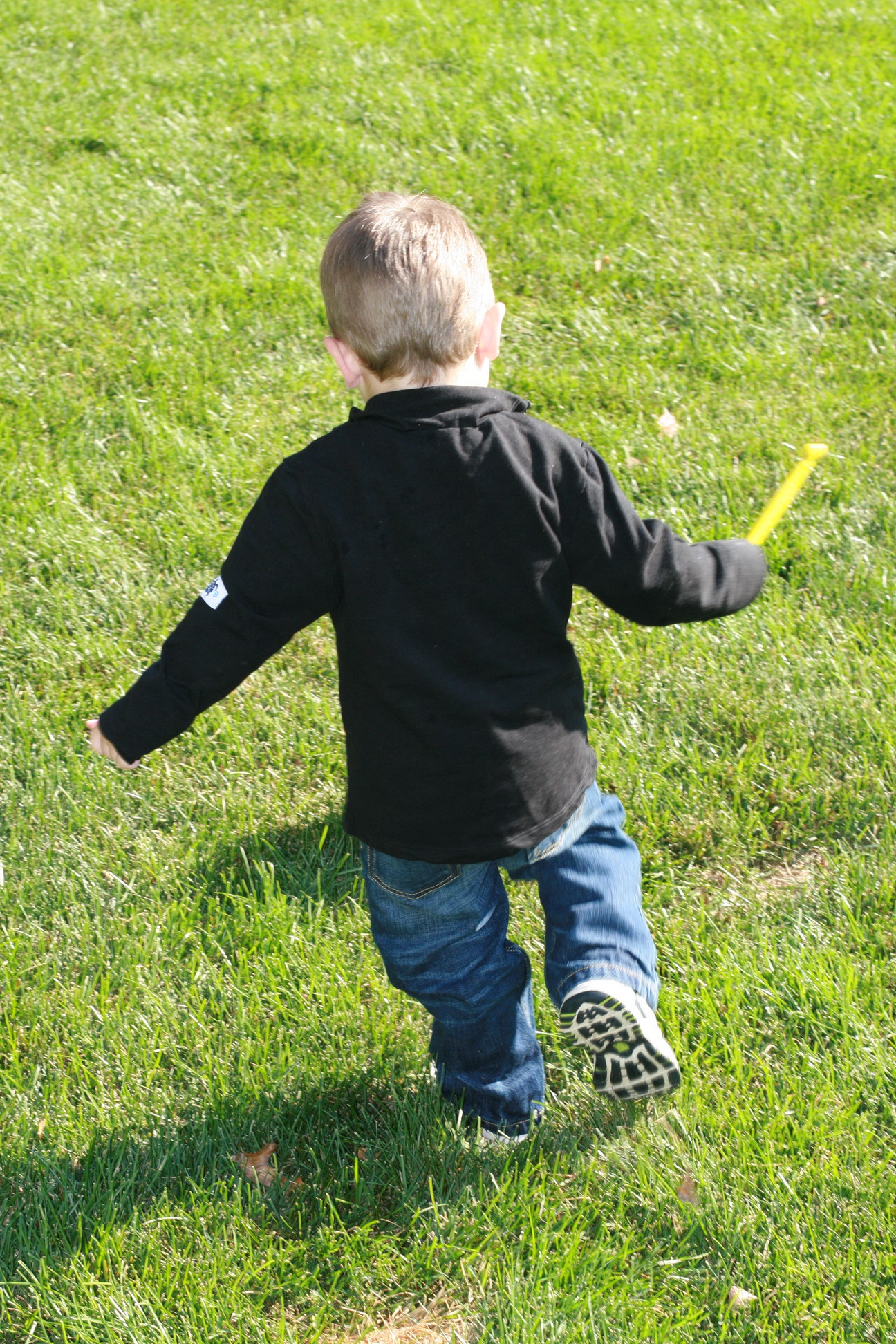 Some clothes today just have too much going on and we seem to lose track of the more simple clothing designs for children.  As a mother I tend to go with the more practical things when picking out my children's clothes.
I was recently given the opportunity to review tottieBean's classic pullover ($45). To me clothing should withstand numerous washings and come out looking as good as it went in. Before even putting it on one of my boys, I washed the pullover about 3 times and it washes beautifully. I love tottieBean's pullover because it is a classic and simple design that can be jazzed up with  bright colors underneath. My boys are so active when they play that this is perfect for those cool Fall days and rolling around in the leaves, and I don't have to worry about it falling apart. Clothing should stand up to the wear of young children and still look good.
Check out tottieBean today…simple yet classic style for your special bean.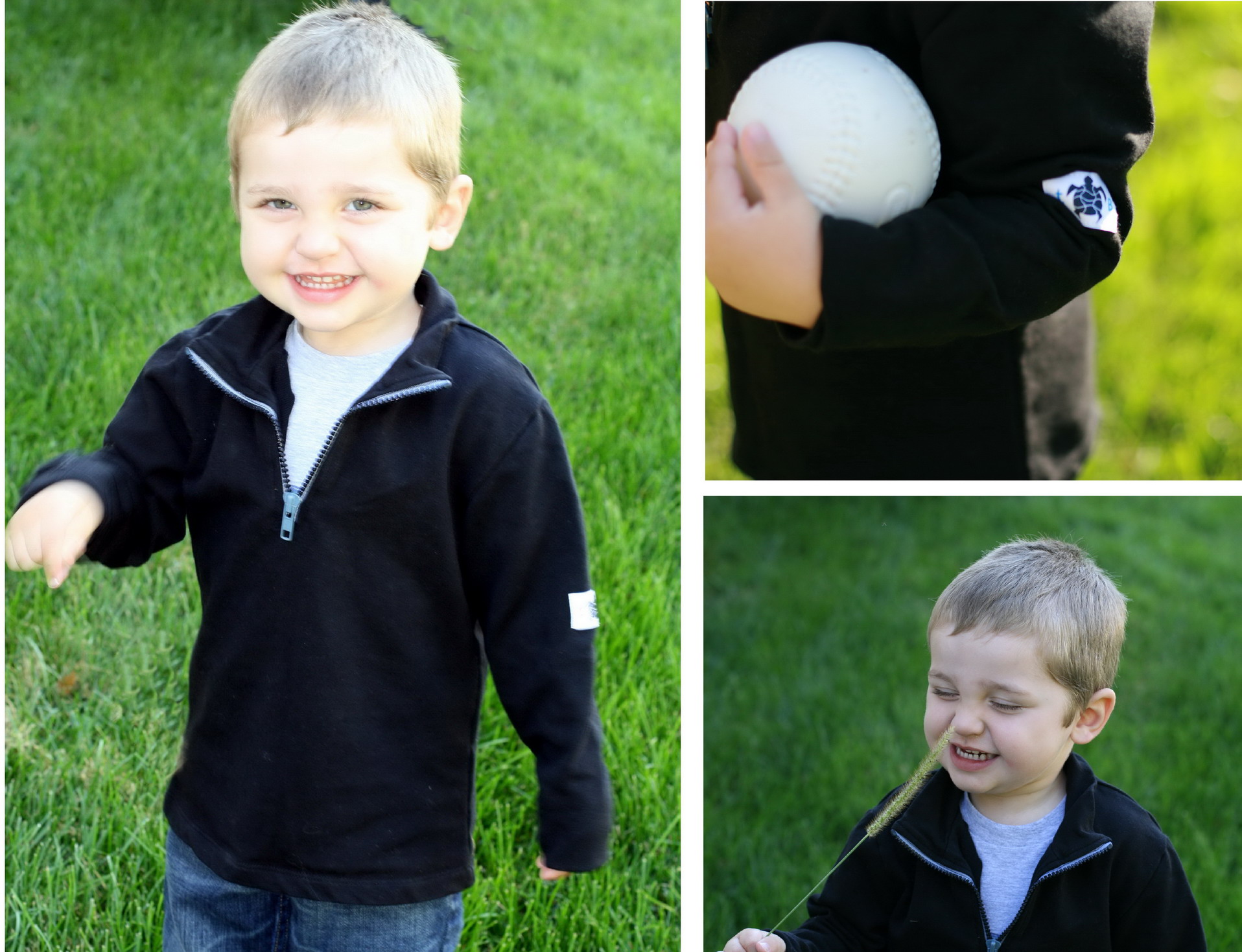 Experienced mothers have many things to share with future mothers. Whether it's tips on enduring pregnancy, suggestions about nurturing a "spirited" child, or ways to teach children crafts that will enhance their lives, the information needs to be passed along. The earth's first mothers passed their lore through the oral tradition of storytelling. The advent of the printing press let mothers pass knowledge in books. But in today's modern world, mothers pass along their know-how via the internet through "YouCanMakeThis.Com."
YouCanMakeThis.Com is an iParenting award winning website that provides families and or anyone with instant access to patterns, eBooks, instructions, and tutorials for wide range of favorite craft and sewing projects.  The site has patterns and instructions for all sorts of things such as woodworking, sewing, knitting and quilting.
YouCanMakeThis.Com's downloadable eBooks provide simple, step-by-step guides.  For those unfamiliar with eBooks, basically, they are files that can easily be downloaded, saved and then printed or read on a computer monitor. The website offers more than 700 projects that help moms make things for their children, for themselves and even teaches tweens how to learn a new skill.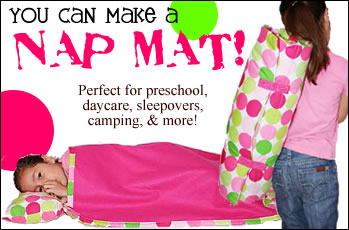 This is my first experience with this site and I must say I love it! I spent close to two hours just looking at all the fun things to do! There is a huge wealth of information all in one spot and it is very well organized into categories. I just recently got the the "Nap Mat" pattern and the instructions are very thorough and pretty easy to understand. We will have to see how these turn out! I have always wanted to learn how to quilt, and there are lots of patterns for that. These projects are perfect for the upcoming colder months when you are stuck inside, and a great way to learn something new. The possibilities are endless!
THIS CONTEST IS NOW CLOSED!
Thank you to all who entered!   Check back often!

DoubleBugs and YouCanMakeThis.com are giving you the chance to learn something new by giving three lucky winners an ebook of their choice!
Here's what you gotta do:
Leave a comment on what you like about the site and what you would like to try to make.
Please leave me an email or a way to contact you if you win
Contest starts September 24, 2008 and and ends October 4, 2008
Check back and see who the winners are!

Good Luck!

This Contest Is Now Closed
Thank you to all who entered.  Check back often to see whats up at DoubleBugs!!!
In honor of going back to school and getting back into the learning groove.  DoubleBugs is giving away a LeapFrog Learn and Groove musical table to one lucky winner.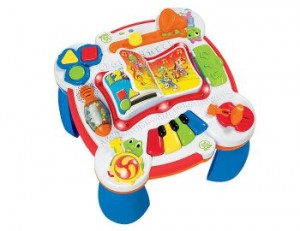 A favorite among moms and kids alike, the award-winning Learn & Groove Musical Table engages and entertains with more than 40 learning songs, sparkling lights and lots to spin, slide, push, pull, open and close.

Here's What You Gotta Do!
Leave a comment on this post about why you'd like to win.
Please leave me an email so I can contact you if you win
If a winner does not respond in 2 days a new winner will be chosen.
Winners are chosen via Random.org
Contest starts September 23, 2008 and Ends October 7, 2008
GOOD LUCK!!!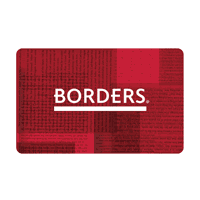 Congratulations to Suzanne D. for winning the $10 Borders gift card giveaway!
Check back often at DoubleBugs for more fun opportunities!

I just recently had the chance to review Umi shoes for the boys and I must say that I am very impressed with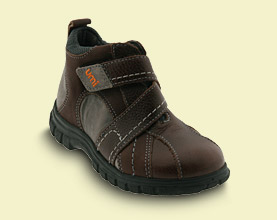 their shoes.  Over time, I have become a bit of a shoe connoisseur so naturally I took them out of the box and started doing the "Mommy" test.  When looking for shoes for toddlers,  I always check the soles on shoes, to make sure they are flexible.  Umi shoes fit the bill perfectly.   Shoes that are well made for children, need to offer give for quickly developing feet.  This is one of the first things I look for in the stores.  Most of the time, the soles are so hard you could just use them as paper weights!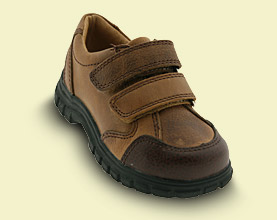 The insides of the shoes are amazing!  I couldn't believe just how soft and cushy they were, and I can imagine that they are like walking on clouds.  Comfort is such and important factor, because kids really "wear" their shoes to run, jump, and play.  I know I have those few pairs of "pretty"  looking shoes in my wardrobe, that only serve that purpose.  Children need functional shoes because they are always on the go. Umi shoes offer easy velcro closures so you can get them on and off without the hassle of shoelaces.  Besides all the important factors, their shoes are fun hip and stylish for your little one.   Their latest Fall and Winter collection is absolutely adorable and I found it hard to make up my mind.  You can dress these shoes up or down and  I have already had three people ask me where I got these shoes!
Check out Umi shoes you won't be disappointed!