Green Girl Los Angeles

I am a huge fan of the fashionable yet posh ways in which we can help save the environment.   We do a lot of shopping at Whole Foods and such, and we always have reusable bags with us, or we recycle the paper bags that we have.   Let's face it, the reusable bags you typically get aren't very fun or trendy looking.  At least if you are going to save the Earth, you should have some fun doing it!
The average family uses about 1,000 plastic bags a year!  Most of them end up in landfills where they sit for an astonishing 1,000 years before they decompose and do even more damage to the soil.  That's a pretty shocking statistic and one big mess I don't want to help pass on to future generations.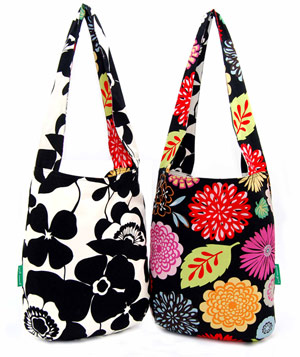 I was recently given the opportunity to review Green Girl reusable eco-totes especially designed for women.  They are perfect for shopping, a day at the beach, or trips to the gym. And one of the coolest features is that they are reversible!  Each side has a fun bold pattern to fit your stylish mood for the day.   These hip bags are made of machine washable cotton, and have plenty of room for all your stuff. The straps are super comfy which is a plus for busy moms on the go, and especially when you are lugging kiddos around.  And after your shopping spree, or day at the beach, you simply roll up the bag and secure it with Green Girl's signature silver ring so you can store it in your purse or glove compartment.

Green Girl eco totes ($45) are now available nationwide, and at Lily Pad Baby and coming soon Green Girl World. Eco-totes are perfect for holiday giving too…try stuffing one with fun stuff for the holidays!   Get yours now and start saving the Earth!
Green Girl will also offer, jute totes that say it all with eco-inspired messages, kids' totes, a bath, body and home line, jewelry and more!