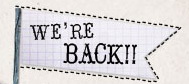 We are finally back from our trip and I must say it was pretty uneventful in terms of travel hassles.  The boys did really well on our 6.5 hour drive both ways.   I had prepared myself for a lot of whining and complaining but it was quite pleasant and I didn't arrive completely frazzled.   We got home early on Sunday and between now and then, I have managed to put away all their new toys, build their home depot work bench, just about finished my laundry, and managed to grocery shop and make a couple of meals in between.
It is always nice to get all the stuff unpacked usually it sits in a corner and mocks me for a few days  LOL!  The boys are doing well and love playing with all their new toys especially their tools!   They both have picked up a little "kung foo goo" as I call it, and have been struggling with stuffy noses.   They both had mommy up about 12 times last night but I am a veteran night waker now HA!   I know it isn't any fun for them when they can't breathe.   I am just keeping them hydrated, the humidifier on full blast, and nose drops at night.
So far so good…..returning back to normal.   What is normal anyway?????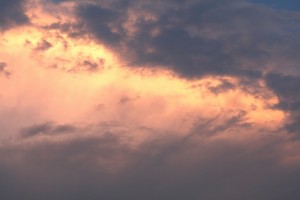 Here I am sitting here with the windows open at my parents house!   We are in the dead of winter and when we left it was only 5 degrees!  Now it is a balmy 70 degrees here at my parents house and the heater is turned off.   It has been such strange weather!   It makes me want to get in my shorts and sit out in a lawn chair, but like all good things they must come to an end.   IT is supposed to be 30 degrees by this evening….so much for an early spring!
I am enjoying my visit home and tonight will be the big family gathering.   I am looking forward to seeing all the people that I don't get to see.   My boys will get to interact with some of their younger cousins and well I get sample all the good food.   It's amazing how much you miss these things when you live so far away.   For me a visit home means a little spoiling for mommy.   It is nice to be pampered….the food always tastes better when you don't have to cook!
But, like all good things, I am ready to head home tomorrow.   I think you start to miss your bed and house.   It is always nice to see family and visit but with little ones it is nice to get home and get back into a routine.  They have been adjusting very well in their new surrounding so I cannot complain too much!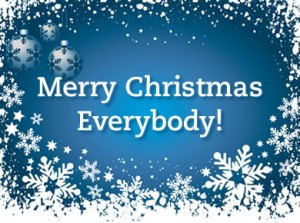 I just wanted to wish DoubleBugs readers a very Merry Christmas.  I hope your travels no matter how near or far are safe.   I hope that your family has a wonderful time and that they are in good health!   I might not post for a couple of days due to me being away from my computer so hope you all have a wonderful Holiday!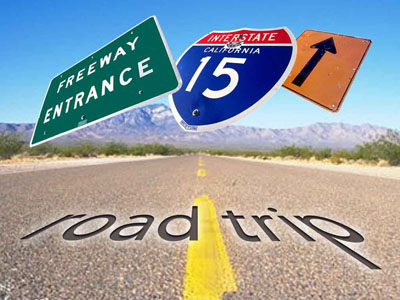 So we are off and on the road again with the boys.   We will be visiting my family, and have to travel 450 miles to get there.   I am going armed with plenty of in car activites for the boys, dvd players and plenty of snacks.   It should be an interesting trip but I am looking forward to seeing the whole family again.   I miss all the action being so far from home since we have a big family.   Here's to safe and happy travels with two toddlers, a dog, and a husband  lol!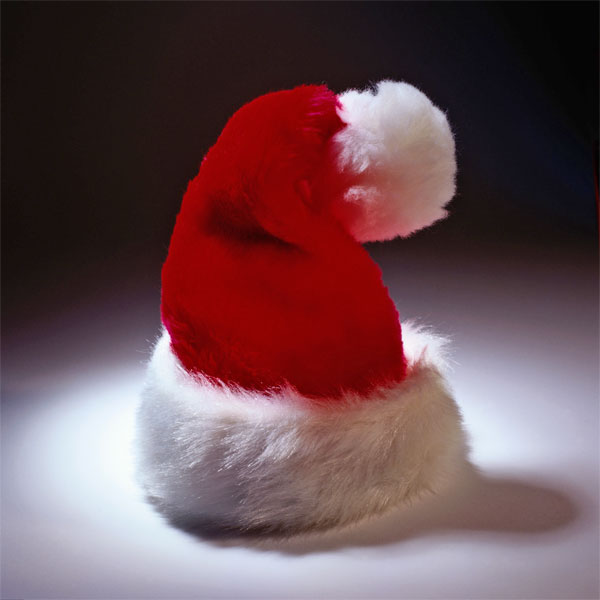 Next weekend Santa will be visiting our house a little early because we will be visiting family later on and want to sort of have our own Christmas!   The boys are so excited about Santa and it is all they can talk about.  When you ask them what they want Santa to bring them, bubs will tell you stickers, a Christmas Lion, and a skateboard   LOL.  I told him Santa will do his best to fulfill these wishes (although, I seriously doubt he will bring a two year old a skateboard!). Monkey wants a scooter…which mean he wants a computer (LOL) he watches me on my laptop.  Bubs  says, "I good boy, Santa bring toys!"
So Santa has gotten them a bunch of things, because they were just telling us that they wanted Santa to bring them toys.  But then they started being specific and I thought uh oh  lol!   So Santa was out this weekend getting them last minute things that they had requested.  So here I was shopping this weekend for a skateboard, which ended up being a scooter because it was the safest thing, and Bubs will think it is a skateboard.   It is the cutest thing!   It is "My FIrst Scooter" by Radio Flyer and I had to get them each one otherwise these will surely cause a fight  LOL.   I think they will love them, and I found two huge bows to put on them and cant wait to put them by the tree!
So here I was daydreaming about their first major Christmas where they actually are excited, and Christmas morning when they wake up to find all their presents under the tree.  So the big baby that I am, I started crying in the store thinking about my sweet baby boys and how excited they will be.   This is my favorite time of the year, and I just love to see their faces light up.
Here is the empty tree….Hurry Santa!
*Notice the lack of ornaments at toddler level….we are still learning not to touch!  LOL  I have lost a few ornaments!*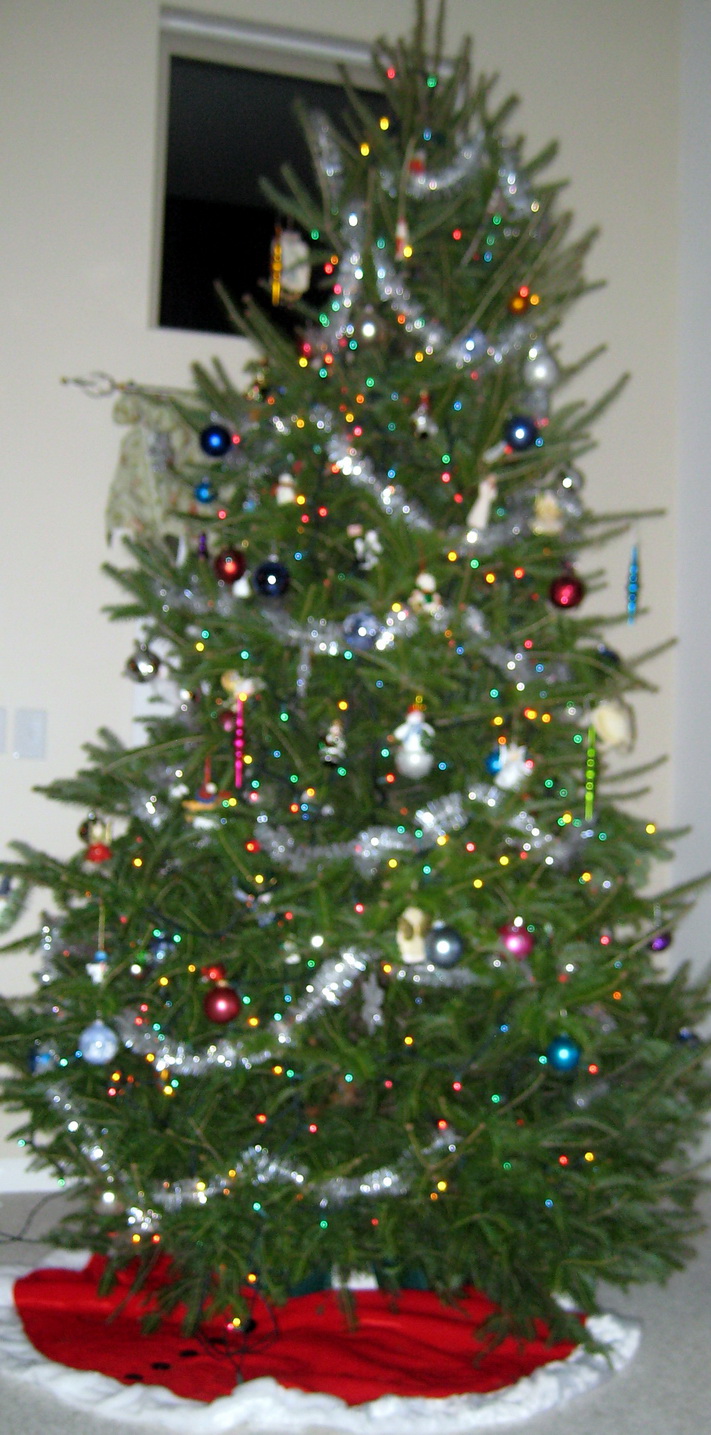 Congratulations to
Judy B.
Winner of the DoubleBugs Jooble Giveaway
She Chose Buzzy Bug
Check back often for more exciting opportunities!
Congratulations to
Ann W.
Winner of the Smart-E Giveaway (she chose the Cat)
Check back often for more excitement at DoubleBugs!!!
Congratulations to
Lynne B.
Winner or the Avon Reed Diffuser and Color Palette.
Check back often at DoubleBugs for more fun opportunities!

Christmas is Just about here and that means New Years is right around the corner. If you are anything like our family we tend to ring in the new year having fun at home. The restaurants are always packed, and we aren't big party fans but we love to be around family. We are hoping that 2009 brings good health and happiness for everyone.
My favorite thing to do is a game night on New Years Eve. It is so much fun to get all your favorite snacks and drinks, watch the New Years specials like one in Times Square and just enjoy each others company. Put on your comfy clothes and have fun.
So to get ready for New Years I have put together a fun bunch of goodies to give my readers to have their own family fun night. It beats getting out in the cold and is a great alternative so everyone can enjoy.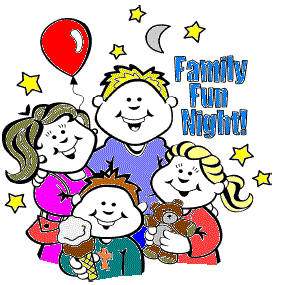 THIS CONTEST IS NOW CLOSED!
Thank you to everyone for all the wonderful comments and recipes!
Family Fun Night Package Will Include:
*Uno Flash Game (this is such a fun game!)
*2 Free 1lb bags of M&M's
*Two boxes of Orville Butter Popcorn
*The Mummy Movie (new release)
*Canon SD PowerShot 1000 (perfect for capturing movies, pics and memories)
*400 Free Prints for Snapfish
Heres what you gotta do!
Leave me a comment on what your favorite family thing to do is along with a fun snack recipe.  Let me know what your New Years Resolution is!
Leave me and email so I can contact you if you win
Contest Starts December 18, 2008 and Ends December 28 2008
If the winner does not respond within 2 days a new winner will be chosen.
Good Luck!

In case you haven't heard about my poor dilapidated laptop, you can read about it here. I was busy lamenting over the cost of a new one, but I desperately needed one. I do all of my blogging on the thing, and it was almost 6 years old. I had reached a point that I had to plug my desktop computer monitor in to see what was on my laptop. The keyboard had been replaced, the port where you plug in to charge had been soldered 3 times, and the hard drive had been replaced. I still sort of miss it, but I am in love with my new HP laptop! And, she is a real beauty, right down to the awesome shiny silver touch pad (  the little things excite me).  The fact that it works makes me happy, but its all the details that has me all giddy inside .   This laptop is such a real treat for me, and it even has a built in web cam!!  The widescreen display is awesome, and editing my pics is so much easier now.   I have watched a couple movies on it and just love putting on my headphones to listen to music.  The battery lasts forever which is nice for a busy mommy like me, I can bring it with me through the house, which is nice when you have two busy toddlers.  Thank you HP for such a wonderful product!
I have the HP Pavilion dv5-1138nr Entertainment Notebook PC
Here are the specs!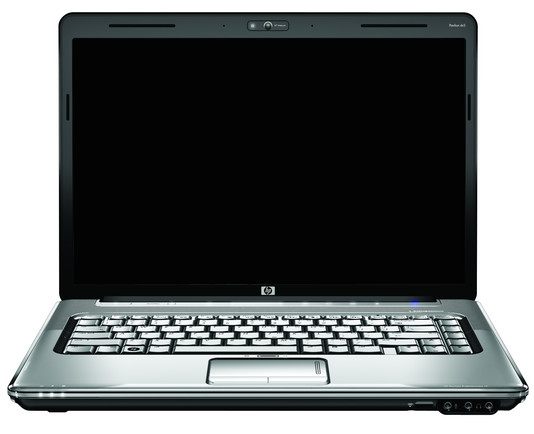 Mid-size laptop: The HP Pavilion dv5-1138nr is a mid-size laptop, with above-average processing power and everything most people need for basic computing, entertainment and online communication. This model has premium features including powerful dual-core processing, a DVD SuperMulti drive, built-in webcam, the Mesh Imprint finish and data loss protection.
Dual core/64-bit processing: This laptop features the dual-core 2GHz Intel Core 2 Duo T5800 processor. The Core 2 Duo has two processing engines that work together, giving this processor much more power than standard 2GHz processors. This processor built on 64 bits architecture, enabling it to handle twice as much information as older 32-bit processors.
* This laptop features 4GB of DDR2 system memory—enough for the most demanding users, gamers and multimedia professionals. DDR2 is slightly faster than DDR, the previous standard in system memory.
* Data travels to the processor along the frontside bus. The faster data travels, the faster everything works. This laptop features a 800MHz frontside bus.
* Processors search for the same data over and over. L2 caches keep this data neat, organized, and nearby so it can be retrieved more quickly. This 2MB cache gives the processor a boost.
Hard drive: This hard drive features a 250GB capacity—plenty of space for your music, movies and multimedia. This drive's data disks spin at 5400rpm. The faster they spin, the faster the data is read and written.
Blazing-fast wireless N: Built-in 802.11abgn wireless LAN lets you take advantage of the speed of the latest and fastest networks, as well as networks using the most popular standards.
DVD SuperMulti drive: Use this drive to burn DVDs and CDs to share your files, music mixes or home movies. You can even burn DVD-RAM discs—specially-formatted discs that let you drag and drop, or write and rewrite your files up to 100,000 times.
Widescreen display: This laptop features a gorgeous 15.4″ high-definition widescreen display with 1280 x 800 pixel (WXGA) resolution. Your documents and movies will look fantastic.
Microsoft Windows Vista Home Premium (64-bit) with SP1: Featuring the elegant Aero interface, this is the operating system for homes with advanced computer needs. You'll be able to use your laptop more effectively and enjoy new entertainment experiences—all with the benefit of added security and reliability. This 64-bit edition is for serious computer users who have advanced high-performance needs and are running a computer system with a 64-bit processor.
Audio/video: This laptop features Intel Graphics Media Accelerator 4500MHD with up to 1759MB of shared video memory, which is drawn from the main system memory. This video memory is perfect for watching movies and videos or light gaming. Built-in Altec Lansing speakers provide compelling 3D sound.
Media card reader: Seamlessly transfer images from your digital camera or camcorder. This 5-in-1 reader is compatible with Secure Digital, xD, Memory Stick, Memory Stick PRO and MultiMedia Card.
ExpressCard/54 slot: This laptop supports ExpressCard, an emerging standard in smaller, faster PC card solutions. The slot is also compatible with ExpressCard/34. Use it to add memory, graphics upgrades, security devices and more.
Built-in webcam/mic: Stay connected to family, friends or business associates wherever you go. Video chatting face-to-face is easy with the built-in camera and microphone.
Instant cinema to go: Enjoy digital movies and music within seconds with the press of an external button and HP QuickPlay. You can then control everything with the included remote.
Software bundle:
Microsoft Windows Vista Home Premium (64-bit) with Service Pack 1, Works, Office 2007 Student and Teacher Edition (60-day trial), and Internet Explorer
Symantec Norton Internet Security 2008 (with 60 days of live update)
Vongo
HP Smart Web Printing
HP PhotoSmart Essentials
HP QuickPlay
CyberLink DVD Suite
Muvee autoProducer
Adobe Acrobat Reader
HP Games powered by WildTangent