Avon Beauty For You and Your Home

I have always been a huge fan of Avon products.  I can remember them from when I was child, so they have been around for a long time which tells you something about their products.   I love to get their catalogs and especially during the holidays, because they offer such a wide variety of things that can be given as gifts or just to pamper yourself.   The prices are reasonable too, which is a big plus, when you are on a tight budget.   They have things for the home, cosmetics, stuff for the kids and for the men in your life.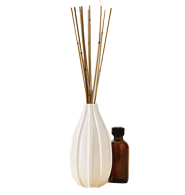 Around this time of the year, I am a huge fan of all the sights and smells that surround the holiday season, and I have always been a fan of lighting candles throughout my home.   I have just recently been introduced to the reed diffusers, and have always seen them in the stores but have never tried them personally.  I was very excited to try Avon's Botanical Reed Diffuser (19.99).  Natural bamboo reeds absorb scented oil and diffuse fragrance throughout your home and the scent isn't too overpowering.   I love the Summer Blossom scent.  It actually brings warmth into the home when it's cold outside.   Avon's reed diffuser, is perfect for a housewarming gift, a gift to yourself, or for holiday giving.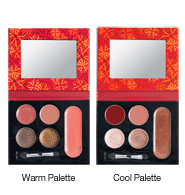 Not only can you beautify your home, but  you can have all your personal beauty essentials all in a compact location with Jillian Dempsey for AVON Essential Beauty Palette ($7.99). This fabulous palette includes 2 lip colors, 2 eyeshadows, 1 blush and a 2 sided applicator and mirror. This is perfect for your purse and for those quick touch ups when you are on the run. They are available in both cool and warm palettes. They are also great for gift giving and stocking stuffers!

DoubleBugs would like to offer it's readers, the chance to win Avon's Botanical Reed Diffuser and an Essential Beauty Palette! Also for all your shopping needs by entering the code JINGLE30 you will be entitled to free standard shipping with a $30 order when you shop with an eRepresentative. This offer expires on January 1, 2009.


Here's all ya gotta do:
Visit the Avon site and let me know what your favorite product or products are and leave me a commant here.
Please leave me an email or way to contact you if you win.
If the chosen winner does not respond in two days, a new winner will be chosen.
Contest starts December 2,2008 and ends December 16, 2008.
Good Luck!