Getting Organized in the New Year

I am always looking for ways to get organized. Since having children, it seems that my mind is busy trying to be in fifty places at one time.   I am planning what is for dinner, remembering where I need to go, doctor's appointments, and what needs to be picked up at the grocery store, and errands to run.   With all these things swirling through my head, I almost always forget something.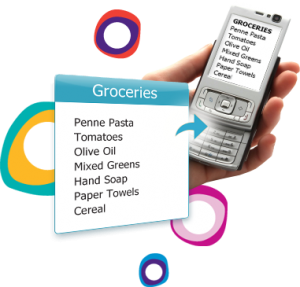 I was recently introduced to Cozi, a FREE web service that helps busy families manage crazy schedules, track shopping and to do lists, organize household chores and stay in communication, all in one easy-to-use solution.  It gives you one central location to manage everything from family schedules, shopping lists, messaging tools, mobile messaging, and even a family journal.   One of the coolest features Cozi has , is that you can access your shopping lists or schedules from your mobile phone!   I cannot tell you how many times I have left the house without my shopping list or, I cannot remember if the boys appointment was at 10 or 10:30.  Simply call up Cozi using their toll free number and it can read it to you over the phone or text it to you!  In addition, Cozi now has a mobile version especially for the iPhone and Windows Mobile phones! Families can now sign-in and access their Cozi account using their mobile web browsers.   They can add and edit shopping lists and view and edit their family calendar using the mobile version of Cozi right from their iPhone.  This is a new feature! You can learn more about it here.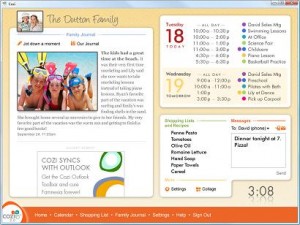 Cozi is such a cool site and it makes getting organized fun and makes forgetting even more fun!  I can't wait to leave home without something just so I can try it out.  Plus, there will be no more tearing off the corner of the phone bill envelopes to scribble down my grocery lists (an I know you know what im talking about  lol).  Check out Cozi and save your sanity as well a few trees!