If you are a blogger (Hi my name is Laurie and I Blog) then you know how much time you spend in front of the computer. I am surprised that my eyes don't have a permanent picture of my computer screen glowing in them. I got a big chuckle out of this, because I sheepishly admit that I do tend to sit in front of my computer blogging.  Well it is my second life.  Check it out, too funny!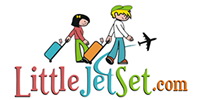 Little Jet Set is one of my all time favorite places for traveling with kids, because it has so many resources all in  one place.  I ran across Little Jet Jet for the first time when I was going to be traveling across the country with two eleven month olds, and found so many things that I could use.  The fact that we were taking a major trip with my boys coupled with the fact that I was a first time parent, I was desperate to find things to entertain the boys as well as maintain my sanity.
Little Jet Set offers a wide range of things for your child's travel.  And it is really nicely organized.  Not only that they offer some valuable links to some really nice resources.  I found a wealth of information, when I was busy trying to determine if the boys car seats were going to fit on an airplane.
We were recently given the opportunity to review the Vehicles Maze Puzzle, by Melissa and Doug and the I Get Around Travel Activity Set.   Both of the boys were naturally excited to try what I pulled out of the box.  The Vehicle Maze puzzle was a big hit because both of them go coo coo over cars of any kind.  This puzzle is great for road trips, because it has no loose pieces so nothing gets lost.  This is perfect for long road trips.  Each vehicle has a specific place along the maze like the police car goes to the station, and the school bus goes to the school.  My two simple love it and I don't have to chase after lost pieces.
This innovative wooden puzzle includes nine colorful vehicle pieces that slide around a colorful town scene on slotted tracks.  Uniquely designed sliding pieces move freely around the puzzle, but can't be removed or lost! Perfect for car trips or airplane rides. This great activity encourages eye-hand coordination and fine motor skills. Dimensions: 13.2 in. x 10.7 in. x 1.1 in.   Age 3+
The "I Get Around Travel Activity Set."  is one of my favorites and it is such a cute idea for young kids.  I am an avid scrapbooker so this is a great way to get your kids involved, and they can create their own memories.  The boys had a blast with all the fun stickers, and even though they didn't quite grasp the concept, it is a great way to spend time with your child, and helping them recall the favorite moments in their trip.  This would be great for vacations at the end of a busy day.  It is a great way to give them an activity and to wind down from such a busy day.  I love anything that encourage cognitive skills, as well as creativity. The boys loved choosing from all the fun stickers.
I Get Around Activity Set $39.95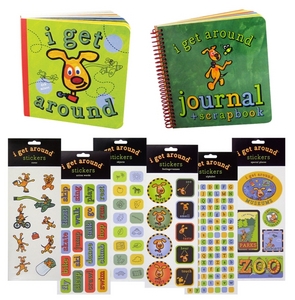 This gift set, available only at LittleJetSet.com, is perfect for kids who are going places — in everyday life, on special trips and in their imaginations. Each set includes: an "i get around" board book, which tells the story of Rover, and all the ways this hound gets around with his animal friends and what he does at the end of an active day; a spiral bound journal and scrapbook where little ones can express themselves with stickers, drawings and words as they experience the world around them; and 6 packs of repositionable stickers (Rover, action words, objects, feelings and senses, alphabet and special places). Comes packaged in a Little Jet Set logo tote – perfect for gift giving.
Comes with rhyming 32-page board book, 60-page journal and 6 packs of stickers (2 sheets each)
Written and illustrated by Deb Miner
Age 3+
I highly recommend Little Jet Set if you are traveling with young kids and are looking for some fun activities to help keep them occupied.  At least you have all of the best ideas in one place.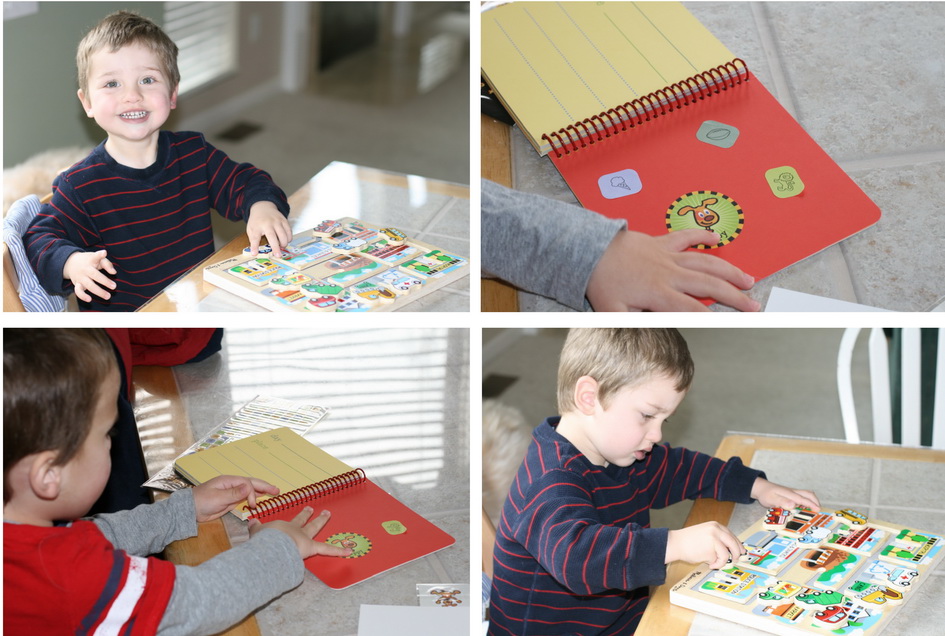 Little Jet Jet and DoubleBugs would like to give its readers the chance to win and "I Get Around Travel Activity Set" of their very own!
THIS CONTEST IS NOW CLOSED
Here's What You Gotta Do!
Visit Little Jet Set and tell me what you like, and also leave me one of your favorite travel tips.

Winners are chosen at random via Random.org.
If Winner Does Not Respond Within 2 Days the prize is forfeited and donated!
For Additional Entries (please leave as an additional comment):
Tweet about this post
Follow me on Twitter
Blog about my contest and give me the link!
Put my badge on your sidebar
Contest Starts March 30, 2009 and Ends Wednesday April 22, 2009
Good Luck!!!
Did you know that research has shown that fewer than half of all kids ages two to 12 get the calcium they need each day? Calcium and Vitamin D are both essential nutrients for building strong bones. Though it can be challenging for growing kids to get Vitamin D, since it is found naturally in very few foods Yoplait for Kids makes it a little easier to incorporate a delicious source of Vitamin D and Calcium in your child's diet.
About Yoplait Kids Yogurt
Yoplait Kids is made just for your toddlers sensitive palate.  It has a smooth texture and great fruit flavors that your child is sure to love.  It also has the calcium and vitamins that they need in their diets.
Along with a great taste it also has 25% less sugar and DHA for healthy brain growth.
Yoplait Kids yogurt in a cup is like training wheels for spoons-even when the spoon is tipped it won't fall off. That means less mess-and greater spoon-feeding success!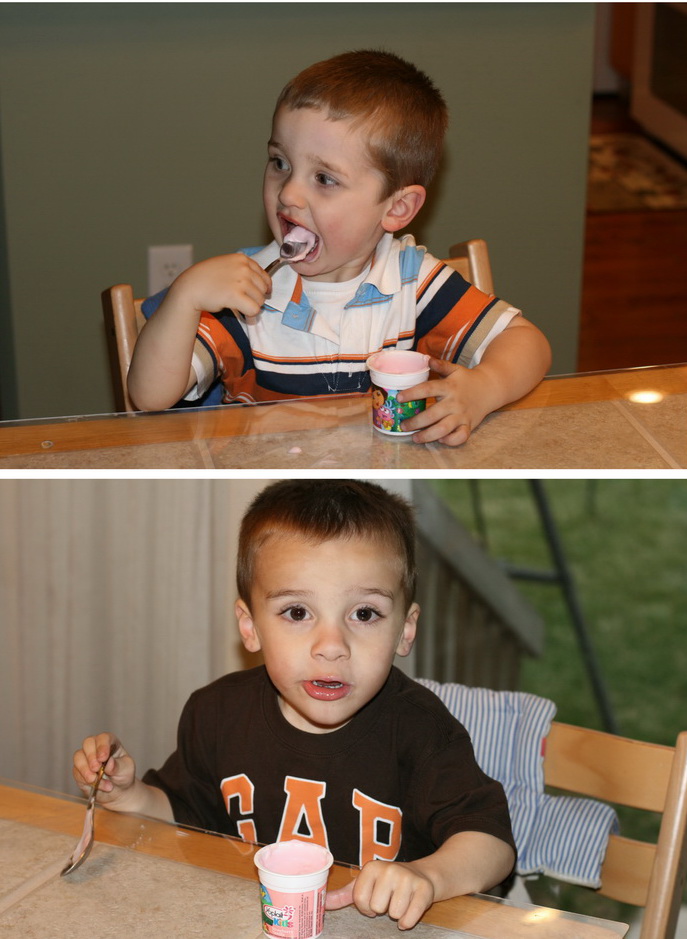 What We Thought
We received a free coupon to go and give Yoplait Kids a try along with a family fun package to encourage your kids to get out and get active.  Along with healthy eating habits you want your kids to be active, so what better way to end a day of play? We tried yoplait kids this past weekend after we played with all the fun outdoor toys we recieved and the boys absolutely loved it!  They both had to have their own cup of yogurt of course, and they finished every last drop.   We are big yogurt fans in this house, but what I have found is that a lot of yogurts have a high sugar content.  I really liked the fact that Yoplait Kids yogurt has the 25% less sugar, so I am more inclined to let them have the whole container rather than limiting it, and the serving sizes are perfect for them.   They of course thought they were getting something really special because Dora and Boots were on the containers, which makes it even easier for them to eat healthy.  Overall, I would have to say that this was a big hit and I will definitely consider buying more for them.
Would you like to give Yoplait Kids a try?
Yoplait is generously offering DoubleBugs readers the chance to win a great prize package.   Yoplait Get Active Prize Pack includes coupon for free Yoplait, travel cooler (to take your yogurt on the road), a jump rope, a water bottle and an outdoor game set that includes a beach ball, paddle ball, Jai-Ali and a Frisbee, and we will be giving this away to 3 lucky winners!
Open to U.S. residents. *This coupon offer for a free six pack of Yoplait for Kids yogurt is not valid in some states, including Idaho, Louisiana, Nevada, New Jersey, North Dakota and Tennessee.
Here's What You Gotta Do!
Leave me a comment and let me know what your family does to stay active.  Also, you can visit yoplait.com and tell me what flavor of yogurt your kids might like.
Winners are chosen at random via Random.org.
If Winner Does Not Respond Within 2 Days the prize is forfeited and donated!
For Additional Entries (please leave as an additional comment):
Tweet about this post
Follow me on Twitter
Blog about my contest and give me the link!
Put my badge on your sidebar
Contest Starts Monday March 30, 2009 and Ends Monday April 20, 2009
GOOD LUCK!!!

This weeks topic is 6 things I would do naked if I lived alone.
I would probably Sleep Naked
Do Housework although I am not sure about all types of housework
Swim naked if I had a pool and complete privacy
Dance
Watch TV
This week was tough, not too much I would want to do in the buff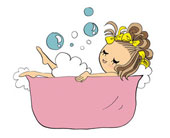 Tonight, I spent a good deal of time doing research on what fish oil is the best to buy.  I am about to embark on a healthy eating dtreak and since I hate fish of any kind, I am looking to supplement.
Here my thoughts for tonight"
I am going to have to give up brownies, this sucks.  Well I don't have to give them up completely.
I need to organize my office!
I need to go to Whole Foods tomorrow.
Maybe I should sleep in. Sleep in?  What's that?
I really want to get my garden ready, blach I am too tired
I still need to stop biting my nails!
There are thin mints in the pantry, how the hell am I going to diet with those in there?
I wish I had a maid, well and a cook, and a gardner.
Oh I have to finish a review, well I need to finish three this weekend.
Wonder what Blogher will be like.
I really need to turn my brain off when I'm trying to relax in the tub!

I make potato salad a lot during the summer and grew up eating it because we made it for family functions.  We always boiled the potatoes, had to let them cool and then peeled them.  I was just sent a really cool video on how to do this, and I am gonna try it the next time I make potato salad. I must be living in the dark ages to have not figured this one out sooner.   So cool!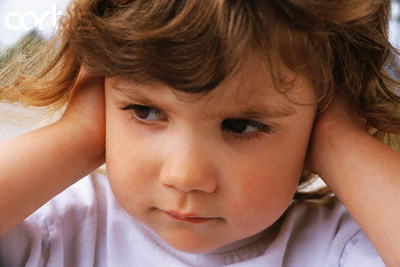 I had just recently put up a post about my two and the fact that they don't like to be told NO and they are always telling me "no mommy." I just recently came across a really interesting article on toddlers and why they don't do what they are told. It makes a little more sense and here I am thinking that my two are going to grow up and people are going to think that my two are not well behaved.
This article is from Live Science, I am not familiar with them but the article was somewhat interesting. According to the article, toddlers hear what you are saying but they basically store the information for later use.
A test was set up to measure the pupil difference in 3 yr olds versus older kids to determine the mental effort of the child to study the cognitive abilities of 3-and-a-half-year-olds and 8-year-olds. What they found was that pupil measurements showed that 3-year-olds neither plan for the future nor live completely in the present. Instead, they call up the past as they need it.
I thought it was pretty interesting because we as adults basically have expectations of our little ones. You know they can understand what we are saying but I think they process a whole lot differently than we expect. You can read the entire article here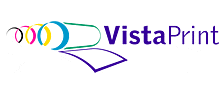 As a busy mother of twins, I don't have a whole lot of time to get the extra stuff done. Since having the boys, I have switched to a lot of things that tend to make my life easier.   Since having the boys we do a lot of mailing out to relatives who are overseas, and just family in general.  I never really had labels printed out for anything I mailed.  I had always hand written all my return addresses on my envelopes and it never dawned on me to just have some self stick ones available.  As a parent, anything that will make your life easier is worth looking into no matter how little it may seem.  There have been times where I am running to catch the mailman while still writing my address out.
Vista Print has a whole selection of return address labels to choose from and the ordering process is easy and hassle free.  Everything on the site is easy to navigate and well organized.  I can't get over how much of a selection they have and not only did I get my address labels from them, I ordered some really great business cards, and I am o excited to get them.  I am looking forward to making my life easier.  Now I can just stick a label on my envelope and pop it in the box, and with two toddlers running around the less time I have to spend on certain tasks the better.
Vista Print offers a whole range of printing services besides address labels and the prices are extremely reasonable and I have ordered from them on several occasions. You can design business cards, print announcements, greeting cards, and you can order it all right in the comfort of your own home. I love online shopping!
Different Styles Tongue and All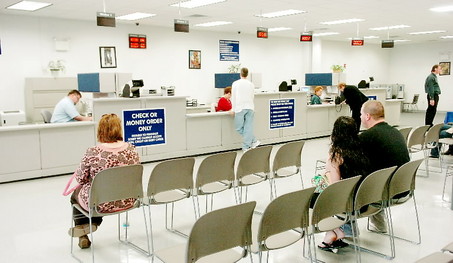 Well today was a real adventure.  I got a notice in the mail that my driver's license had expired (tells you how much I look at the thing) so I had to figure out how I was going to get there.
I thought about going on Saturday when the husband was home, so he could watch the boys, but the place was closed on Saturday.  So at about 10 am this morning I decided I would try and go.  For the most part during my week, we are home bodies, due to the fact, that it is such a pain to get everyone dressed, and out the door.  I wasn't all too sure how I would handle my two, take a vision test and keep an eye on them etc, so I was very nervous about what to expect.  Call me a wuss, but honestly being a first time parent, I just get neurotic about taking the twins out by myself, especially if I need to concentrate on getting something done.
So we show up, and there are only 3 people in line, and I think to myself "this cant be too bad, sat the boys up on the benches, and notice that I don't have enough cash.  They only take cash or check, and the cost is $24 now (holy cow!)  I had $20 on me thinking this has to be more than enough for a piece of plastic..Nope!  So we head back out the door, load up the boys in their car seats, and head to the bank.  Get back and there is no one there in line which is a relief for me because then I wouldn't have to worry about the boys.
The lady behind the counter was a complete snarky snob.  They ask you questions like you are a criminal, and she is the warden.  Meanwhile, I am trying to read the 4th line and say where the red dot is,get the boys to sit after they knocked over the plastic poles with the plastic chains that defined where the lines should stand.
I have a beef with the viewfinder, I think they make those things blurry on purpose!  I have perfect vision but the 3′s look like 8′s and vice versa.  This woman was not nice and I was glad to get the hell out of there.  My picture, I won't share, but it is indicative of  how flustered I was  lol.  It sits in my wallet for the most part, and who feels glamorous when you get pulled over anyway?  I accomplished my task, but I was stressed out, and the boys were actually good, the poles they knocked over were light as a feather, so I think they bumped them and it was a chain reaction.  Ahhh the adventures of motherhood.