Advanced Maternal Age: The Age Of The Dinosaur So It Seems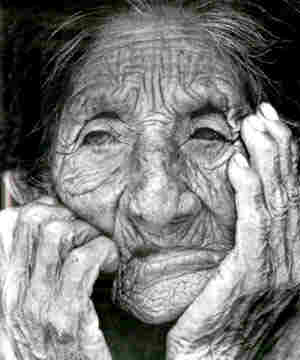 That big phrase, that nasty sounding, I am doomed phrase that lingers in women's ears who are heading on their journey to have their first child or maybe thinking about having another.  I am one of those moms that would really like to have just one more little bundle to complete our family.
I just turned 36 last month and I cringe when I say the number, simply because I have been preconditioned to think that the eggs in my ovaries have suddenly become fossilized.  I hear about all the chances of having a baby with downs, I think it is like 1 in 400.  I hear that I may not have any eggs left, or my chances of having twins is greater (been there done that!).   As a patient, I am now viewed as high risk, and feel like if I set up an appointment I should have my knee highs on, my dentures in, and walking with a cane.
I will definitely be considered high risk because of my pregnancy with the boys.  I survived many scares, 16 weeks of bed rest, 8 of those weeks in the hospital, 18 days of the the boys being in the NICU, and still livedto tell about it, so I think that being 36 is really no big deal or is it?
I know that there are some risks, but seriously are they so much greater than some of the normal risks that come along with pregnancy.  I can remember a my Maternal Fetal Medicine specialist who I nicknamed the spaz, because I thought that it was his job to scare the babies out of me, rather than keep them in.  In retrospect I know that he was just covering his butt.
The fact is, I am probably at some risk due to my age, but I still have the energy to run after my twin 2.5 yr old spitfires, get my house cleaned (well sort of), manage the meals, and eventually I may have be cheerleader at the local sports field.  And despite all the nay sayers, I really would like one more sweet baby (hoping for a girl), so I can experience the wonder of it all just one more time.
So ill leave the archeologist to find the fossils and hope that my eggs aren't among them!