Easter Is On It's Way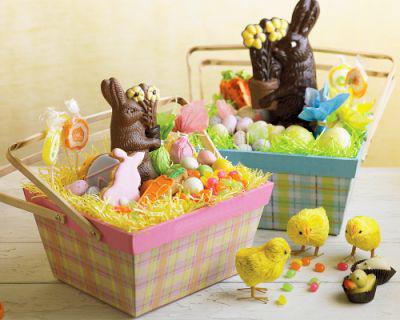 Today was a beautiful day and the weather was so incredibly nice. While I was out putting a new screen in our sliding door ( yes folks I am a handy woman)  because I got so sick of my screen flapping in the wind that I decided to do something about it and it dawned on me that Easter isn't too far away (thinking about two things at once).
Last year the boys were semi into the whole Easter thing but had not completely grasped the concept. We took them to our church Easter egg hunt which they divided into ages, and the boys got a few eggs and were happy. This year they definitely seem to get the concept. I can hardly wait to go to the local egg hunts because I know they are going to love it!
So I got to thinking about what to do for their Easter baskets this year. I am not a huge fan of overloading them with candy and I like to sort of cater to their interests when I am putting together their baskets. I thought I would give some ideas that they seemed to love last year, and I may go the same route this year.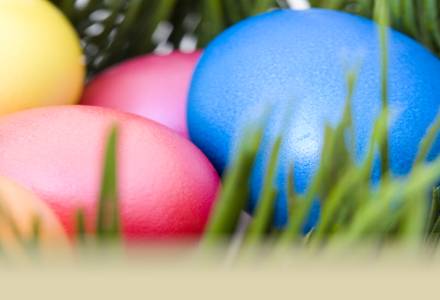 1. Sidewalk Chalk: This is especially exciting for toddlers because they get a big kick out of drawing on the driveway and sidewalk. With the warmer weather this is a perfect family activity and it gets you outside.
2. Magna Doodles: Last year I found the cutest little travel Magna Doodles that were shaped like and Easter egg, the boys still play with these and they are perfect for car travel as well.
3. Hot Wheels: My two love these things! We have a whole bucket devoted to hot wheels and they are always playing with them.
4 Stickers: I found these little activity books, but you can but a small blank notebook and draw pictures to put their stickers in a scene or just let them stick away on blank paper.
5. Stamps: I like the washable inks that are non toxic and kid friendly. You would be surprised how much kids love these. My two love to get their hand stamped and the washable stuff comes off in the bath or comes off your walls easily.
6. Bubbles: Kids always love bubbles and again are a perfect thing to entertain them outdoors.
7. Outdoor toys: A frisbee they can try and toss around i perfect, or a jump rope. I found this neat little ball that has a parachute inside, and when you throw it up the parachute opens. The boys love this thing.
8. Plastic Eggs: I will buy some candy but then get fun kinds of eggs to put it in. My two loves all the different eggs, like soccer ball, and character eggs more than the candy that was inside them.
9. Bath toys: Any small bath toys are sure to make them happy and my two love their bath time
10. Crayons: I buy the bug chunky crayons that are easy for them to grasp.
11. Small little books: I found a few of these that are tiny but perfect for little hands
12. Spinners with lights: I found a couple of fun Easter ones and they are sure to entertain.
13. Playdoh
14. Little figurines:  Fisher Price has some cute ones and I just found the Little Einsteins (gonna be a huge hit!)
These are some ideas to get you started, and there is so much more you can do without overloading your kids with sugar. I like things that are more useful and encourage them to play and use their imagination. I always have some goodies in there for them, but they really like getting things they can actually play with. Leave me some of your creative Easter basket ideas!