Congratulations to the winner of the Little Jet Set Travel Activity Set!!!!

Mother's Day is just around the corner and if you are like me, I am always thinking of something that is different or original. for gifts.  When I think of Mother's Day, it is a special time where you get to honor Mom and give her a day that belongs only to her.  I enjoy the simple things, like a clean house, not having to cook, and maybe something to indulge in.  These are the things that I think of.
A delightful package showed up at our doorstep over the weekend from Edible Gifts Plus.  I was so excited to receive this special box of goodies to try.  I'll have to admit that I went and hid while opening the box, otherwise I would have to share.  I am all about sharing, but these treats were all mine!  I received a few samples of some really yummy things like chocolate dipped rice krispie treats, and chocolate covered fortune cookies just to name a few.  Everything Edible Gifts Plus has to offer makes it very hard to choose, because I wanted just about everything I saw!

Even more special than all the wonderful things on the site is how it all got started.  Owner Margo Rappel started her confectionery  about 1 1/2 years ago.    Margo is a single mother with three children and single handedly runs all aspects of Edible Gifts Plus including product buying, website production, order processing and customer service.  Margo credits the success of Edible Gifts Plus to her "above and beyond" customer service philosophy and offering customers many delicious ways to make an impact with a personalized gift without breaking the bank.
In her own words "Edible Gifts PLUS is the result of years of party planning, research, and lots of delicious sampling!!  It is this experience and lifestyle that has enabled me to arrive at this business.  My enthusiasm for this special collection of cookies, chocolates, dipped fruits, pretzels, popcorn, and so much more is evident with each and every customer. "
Everything we received was so wonderful and decorated so pretty that it just gives it that personal touch and would be a perfect thing to give as a special gift for Mother's Day, or for any special occasion where you want to make a statement.
Would you  like to give some of these tasty treats a try?
Edible Gifts Plus and DoubleBugs would like to give you a chance to win a $40 gift certificate to buy some of these tasty treats of your very own. Also, if you just can't wait you can use the coupon code doublebugs10 for 10% off your purchase!

Here's What You Gotta Do!
Mandatory
Visit Edible Gifts Plus and come back here and leave a comment on what you might like from their site and who you would give it to.

*For additional entries
Tweet about this contest
Blog about this contest
Put my button up on your sidebar
Subscribe to my blog
Contest Starts April 30, 2009 and Ends May 14, 2009
Good Luck!!!

Painted Sky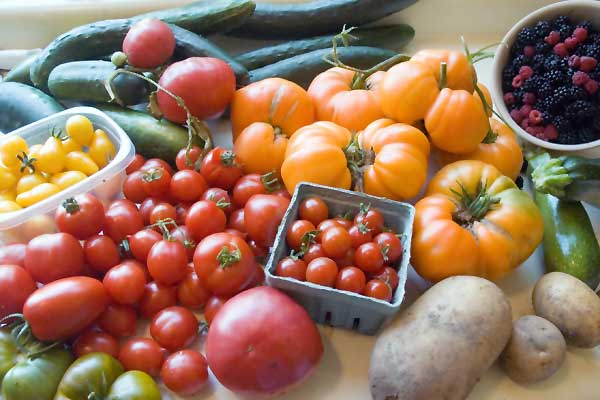 When we moved to our house, I was so excited to have our own yard, and our own house so we could plant the things we wanted and paint the walls etc.  I have always wanted to try my hand at a vegetable garden, and we have been in this house for almost six years now.  I originally planted a garden, and put some outrageously tall fence around it to keep the deer out.  After about one season if that and not growing much of anything, I took the fence down.  It was too difficult to get in and out to work in there.
So after that failed, I just planted in the 8x10ft plot and discovered that all the water from the other yards drained into my garden and half of it was a swimming pool!  So I put up with everything not growing or dying for another two years.  Then the boys were born and I decided to just give up on what I affectionately called the dirt box.
So this year, I got a wild hair to try and give this garden thing a go again.  The boys are older so they play in the yard, and I was bored.  So, I decided to cut the size of the garden in half, fill the existing half to the brim with the soil from the other side, and plant grass where the rest of the box used to be.  When we first moved in I read all about raised bed gardening and went in armed with a perfect vegetable garden depicted in my head.  Well that garden, is now a distant memory.
So this year, I have planted lettuce, spinach, a few strawberry plants, two tomato plants, and two pepper plants.  I will attempt maybe a few corn stalks, green beans, and carrots, and cucumbers.  My last try at carrots resulted in carrots that were 1 inch long and looked like BB's.  The only thing I hate about the garden is the weird bugs and creatures it attracts, and I hate bugs!  I am now armed with spray for those bugs, some scent barrier for the deer and rabbits, and fertilizer spikes for the soil.  I have planted the strawberries, the peppers, the tomatoes, the lettuce and the spinach.
The last time I planted lettuce and spinach nothing came up out of the ground and I was rather disappointed.  It was a little disheartening to see nothing.  This year, I am already doing the happy dance,a nd I have pictures to prove my gardening prowess, lets only hope that they continue to grow!  My peppers and tomatoes, shriveled up a little but appear to be bouncing back do to a night of cold weather, but I think im on the road to success.  That and I vowed to water this thing as much as possible.  Yes I know a garden needs water, but as a busy mom I have to remember to go out and do it  lol!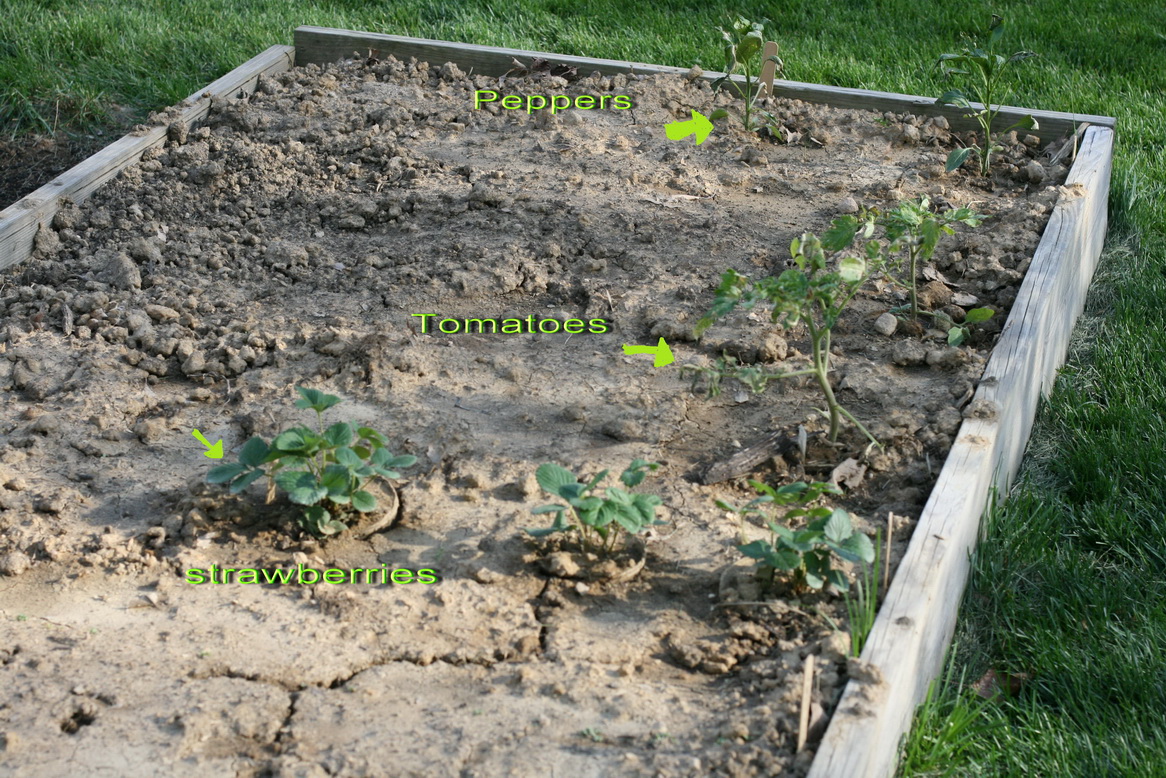 I am determined!
Congratulations to the winners of the Electrasol Giveaway!

Well, I guess it had to happen sometime, but I finally got hit hard with a very nasty cold/flu.  MY husband started with it on Monday and , by Thursday, both of the boys were sick with high fevers.  Now everyone in the house seems to be doing great except for me.  I can't breathe, which has to be the most frustrating, and I have had a fever.  There is nothing worse than having a fever as an adult.  The boys were running 102-103 degree fevers and handled it just fine, and one little measly fever of 100.7 knocked me flat on my butt.   Anyway, I am not missing in action, I am trying to muster up the strength to function noramally again.  I will be happy when I can hear again, and my nose works normally, I don't ask for much.  This better be the last of it!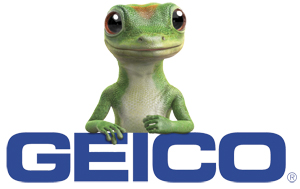 This video it involves two cute cats, Stina and Mossy, "talking" with each other. These adorable kittens exchange meows back and forth as they lie next to each other on a couch. Sometimes they even purr as they cuddle with each other! My cat back home used to talk just like these two but only to humans lol. Even better is the Geico Gecko talking back, he seems to pop up in the funniest places. The boys simply adore this Gecko, so naturally they had to watch the video a few dozen times! Check it out!
You can also log on to YouTube http://www.youtube.com/itsthegecko and check out some other really fun videos! The laughing baby Gecko is really funny too!

So, I have my ticket to go to Blogher.  I spent my $100.00 for my birthday to get it.  I am really excited that I will be a part of something so big, and I am a little intimidated.  I think that this is such a great opportunity to meet some really great people and learn some new things. Protect-A-Bed is giving another shot at help with getting there!
I never actually thought I would enjoy blogging so much, and when a good friend somehow convinced me to start, I haven't been able to stop.  Being a stay at home mom and being far from my family is never easy, because I am pretty much stuck here in these four walls for about 6 days out of the week.  Sure we get out but, it is always with kids in tow.  I think I could really use the time away, even though the thought of leaving my boys with my husband, worries me as to what I may come home to!
I have my ticket, I even bought a plane ticket, and well, I have a room with my friend but currently it is all coming out of my pocket, and I had to skip buying new tennis shoes for my birthday to help get my ticket.  My expenses are mounting, but I know that it is all worth it for the experience.  I could really use this me time, even though being away from my boys so far away  tugs at my heart strings and would probably be the only reason why I wouldn't go (I am such a home body).  That, and I haven't had not even a pinch of a margarita or a sip of an adult drink in like 4.5 years, I have resigned to my toddlers offering me their sippy cups, and juice or water.  Nothing wrong with that, I am just saying.
Anyway, I would love some help with the funds because groceries and diapers for twins are expensive, and I would love to go without having so much guilt about the money I am spending to go to this fab shin dig! I don't get out often lol.
Have you ever wondered why there are so many check outs in the store?  I just don't get the reasoning for thirty something check outs and only four people manning the checkouts, when I am in a hurry to get in and out of the store.  The local stores here have all these check out aisles, and it has been this way for a few years and I still pay attention to how many are actually being used and I wonder where the heck customer service went. I wonder if I were a star if I might be able to get a checker of my very own. I wonder how fast Oprah gets through the store? And, I wonder if she even goes grocery shopping?
IF you want to expedite the process you can go and do the self-checkout and bag all of the stuff yourself.  And even if I did self- checkout, I would be there for the same amount of time.  Last time I went the machine wouldn't scan my stuff, kept yelling at me that I didn't put the item in the bag, and then complained that my belt was backed up. This is great when I have three items, but not when  my cart is full, I have two cranky toddlers, a purse hanging off my neck, and a handful of coupons.  And the real kicker is, they are remodeling the store around these thirty check out aisles to make it a better shopping experience!  Shoot, at the busiest time of the year, (Christmas) there is still the same amount of people standing there, and a big old sign talking about how they are hiring seasonal employment. AM I missing something?
I have a recommendation for you…take out the additional check outs, put in a daycare, a spa, and a coffee joint so I can at least enjoy my one hour wait time.  Hellllooo people!
Drummer Boy

This Cupcake Is Yummy!