I decided to give a vegetable garden a try again this year.   I have never had much luck in the past, probably because I wasn't prepared for the level of upkeep that I had to do.  I was bound and determined to actually grow something worthwhile.
I am so happy to say that everything is growing so incredibly well that I will have more than enough green beans, tomatoes, lettuce, and cucumbers to last throughout the summer.  I am even considering learning some things about canning so I can make some dill pickles, salsa, and can some tomatoes for spaghetti sauce.  This may be a little ambitious for me, but it sounds good for now.  Things are finally taking off…check it out!  I am so excited!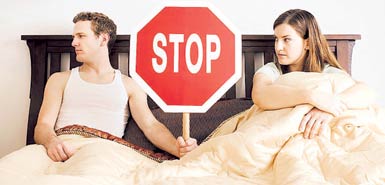 Ok so me and my husband argued about washing the cars today.  I told him that they aren't a priority and that it is a complete waste of time to wash and wax the cars.  If I see a car being washed or waxed, it usually a man that is out doing it.
I know you should get the salt off the car for winter and such, but seriously, the car is always the last thing on my mind.   I never seem to have enough hours in my day for getting the cleaning done, the laundry done, the meals cooked, the kids taken care of and foo fooing up the cars is far off of that list.  So today for about three hours he was out cleaning the cars, mine was done in 20 min because I helped, then he spent the rest on his car, washing and waxing, getting the buffer out like he owned a ferrari (which no offense still is just another car to me) *rolls eyes*.
You can just tell how differently men and women are wired in their thinking.  I cannot even stand to take him to the grocery store with me, because they like to browse and mosey through the aisle like they have all day to be there.  I almost dread when he says "oh we can all go to the store."  No offense babe, I still love you, but grocery stores and us don't mix.  It used to be ok with me until we had children, but now I need to get in and get out and the cars can wait till the cows come home.  No honey it isn't much shinier than before, but my laundry pile got a little bigger.  Shiny car or clean underwear on Monday?

I have never been a rebel when it comes to clothing and accessories.  I am one of those plain jane people where everything sort of has to match.  I guess I always secretly dreamed of breaking out of the box but never had the kick in the butt to get me to walk on the wild side. Until now.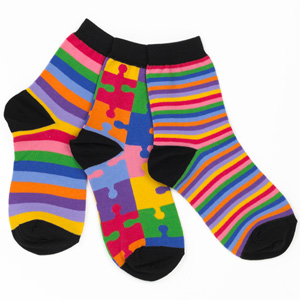 I hate matching up sock pairs when it comes to doing the laundry, because it is time consuming and there are so many of them.  Little MissMatched has the perfect solution and an ever so cute one at that.  I recently received a a pack of three socks (yes only three) all in fun pattern and colors, and none of them match on purpose.  At first, my old fashioned self questioned in my head, why I would want three unmatched socks, but the rebel in me just absolutely loves the idea.  I put on one coral colored sock and one green one and delighted in the fact that they didn't match and I was loving it.   What a cute, fun and whimsical idea, and better yet, no rules.  I love just putting on my MissMatched socks and off I go!   Their socks are soft and incredibly comfortable too!
Socks aren't the only thing you will find at Little MissMatched, they have a whole plethora of things to choose from.  Their jammies are exceptionally cute, and I love their MissMatched flip flops.  They also have furniture and all sorts of accessories, so you are sure to find something to suit the rebel in you.  The colors are bright and cheery and if you are having a particularly bad day, you can slip on some socks and jammies, and it is sure to brighten your day.  They have something for everyone!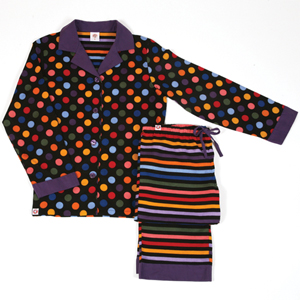 Would you like to live outside of the box and win a weeks worth of socks from LittleMissMatched? They are giving DoubleBugs readers the chance to win!
Here's What You Gotta Do!
Visit Little MissMatched and let me know what you like and come back here and leave a comment
For Additional Entries
You can tweet about this contest
Blog about this contest
Subscribe to my feed
Add me to twitter
Add me to your technorati favorites
Grab my button
Contest Starts May 30, 2009, and Ends June 14, 2009
I would love to venture into the world of Vlogging and I simply don't have the camera that is right for the job.  I have one that is built into my digital camera but for some reason 3/4 of my video comes out horrible.  It is so blurry that I cannot even tell what it is I was taping.  If I can get the video to focus then, I am ok, but I would really like something that works.
I just laid eyes on the JVC Everio HD series, and this would make a great camera for me I think.   Not only that it comes in 5 colors and I would love to have one in blue, my all time favorite color!  If it is true HD I can imagine that the quality of the video is awesome.  I would love to take videos in HD that I can keep every single one of them because the clarity is perfect.
This camera has features that I would LOVE!
Advantages
KONICA MINOLTA HD LENS (F1.9, Filter diameter: 30.5mm)
60GB Internal Hard Disk Drive
25 hours recording at the highest quality (Ultra-DVD Movie)
Full HD1920 x 1080P Recording
1/4.1″ 3.05Megapixel CMOS
24Mbps Ultra High Quality AVCHD Recording
Up to 1920 x 1080 Digital Stills
Up to 9999 digital stills at the highest quality
Easy Operation & Convenience
New Laser Touch Operation
Face Detection
HDMI V.1.3 with x.v.Color
2.7″ 123K-pixel Color LCDData Battery
Power-Linked operation with Quick Restart
Convenient 2-way Strap
Auto Power ON/OFF & Auto Lens Cover
Remote Control
Easy Archiving & Sharing
One Touch Export (Windows)
One-touch Upload to YouTube (Windows)
One-Touch Backup to PC (Direct Backup)
One-Touch DVD Creation (Direct DVD)
Pixela Everio MediaBrowser (Windows)
I think that if I had this video camera, I would be in seventh  heaven because I love the fact that it has a 60 GB internal hard drive for one, and can take pictures too!  Having a hard drive is very appealing when you are transferring pictures and video to your computer.  I so wish I had something like this when we got married, we still have the video tapes from our honeymoon that need to be put onto a disk.  Our old dinosaur of a video camera, needs to be charged, and hooked to a firewire cable to get the stuff off of the tape.  With the JVC that is a distant memory!  The size looks perfect, so it wouldn't feel like I am lugging around a boulder.  I can imagine that the videos of the boys and anything else that I would get would be terrific and I could take this along to Blogher and get some really great footage!  As a busy mommy, I would love the simplicity of using this camera, and to be able to touch a button and everything is put into place (like right out of Mary Poppins…a girl can dream)!  This is such a cool and versatile camera and not only that, it holds the JVC name which brands itself as one of better video cameras on the market today.  I wish I may, I wish I might, have this JVC Everio tonight! (Oh and in blue please) if the camera gods are listening!
Somewhere Over The Rainbow

This was captured out my front door yesterday.  It was raining in one half of our yard and sunny in the front.  This rainbow only stuck around for a few brief seconds and was gone!
Congratulations to Sandra the winner of the $40 Edible Gifts Plus Certificate!
Check Back Often for More Fun Opportunities Here on DoubleBugs!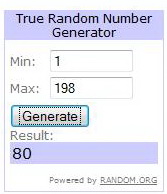 I love when there is a long weekend because we get an extra day. It almost always seems like I am so incredibly busy with chores and errands Saturday and Sunday that it just blows by before we can actually relax together as a family. So tomorrow we are going to grill out and play in the yard. Today the boys got a chance to play in their pool and they had a blast.
I am also excited that my garden is growing so well. We will be having spinach, lettuce, strawberries, tomatoes, peppers, cucumbers, carrots, squash and green beans this year! I must admit I got a little carried away this year, simply because I was determined to actually grow some things that I wanted to eat. I made a my raised bed smaller and that has made all the difference in the world. I bought some stuff to control the pests in the garden, so they don't eat all my stuff before we get to enjoy it. As for the bigger pests, I got a really cool sprinkler that is called the Scarecrow that whenever a critter even breathes in the direction of my garden, it will get blasted with water. Lets hope we will have plenty to eat this year!
I hope everyone enjoys their Memorial Day!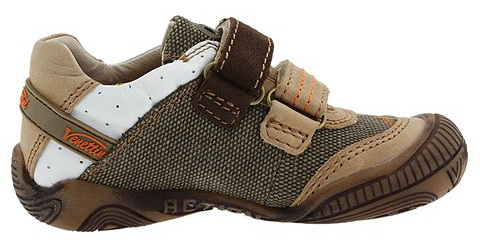 I must make a little confession about myself.  I never really paid much attention to anything related to fashion or clothing until I had my boys.  I am a bit of an old fashioned girl when it comes to dressing myself, and in fact it is rare that I go out and just buy myself things.  After having the boys , I suddenly gained this little obsession for buying kids' shoes.
To me, there isn't anything cuter than shoes for little feet and I get really excited when they outgrow their shoes because I know that I get to go out and shop for them again.  I have reviewed numerous styles of shoes over the past two years along with all the ones I purchased and my absolute favorite so far has to be Venettini shoes, and let me tell you why.
About Venettini Shoes
For almost 20 years, Venettini has been designing and manufacturing luxury children's footwear with a large emphasis on fashion and style.

Founded in 1989, Venettini enjoys a strong cult following. The brand has grown organically and steadily under the management of Kinderland, Inc., a family business dedicated to designing, manufacturing, and distributing high-end and luxury children's footwear.

Fashion, fit, and comfort drive Venettini's designs, and we will continue to make feet look good and feel happy.
Usually when I buy shoes it isn't just the cuteness/style factor that I look for, but I look at whether or not this is a quality shoe.  I hate big and clunky shoes for kids because, they just trip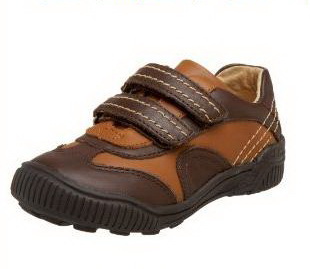 over them and they get in the way.  Before I buy shoes in the store I will bend them, check the soles, and imagine if they would be comfortable for me to wear.  If you think about it, a 2.5 yr old might not be able to verbalize whether or not a shoe is rubbing funny on their feet, or if it hurts in a certain spot, so as a parent it is my job to choose wisely.  When I was first introduced to Venettini shoes, I was amazed at how light and flexible these shoes were and how stylish they are.  Each shoe is crafted so beautifully and I love putting them on my boys feet.  They even love these shoes too, and they almost always choose them first over all their other pairs.  I went into a bit of mourning when their shoes from the Fall collection started to get too small because they fit the boys so incredibly well and we got a lot of wear out these shoes.

Venettini's newest Spring/Summer collection is to die for.  Each shoe is aptly named with a character all of it's own. My favorites are Lars and Math, each with perfect detailing that makes these shoes the ones that will get noticed.  I love the Lars because it has a unique look of leather and faded browns in a textile material, that looks like faded jeans and they are adorable!  Outside of the adorable factor of Venettini shoes, they exude comfort for little feet and the quality is a perfect ten in my book.  I have seen a lot of shoes for kids and for me these are the creme de la creme for little feet.
If you are looking for shoes that make a statement and for shoes that will last and are comfortable for your child, then I would definitely splurge, and invest in a pair or three of Venettini shoes.  I can guarantee that you won't be disappointed! Venettini shoes can be found at amazon.com and endless.com
I know that being a first time parent can sometimes feel like a lonely job.  I know that having online communities have been such a huge help for me as a mother.  Not only do I find answers to a lot of my questions but I feel like I have a place where I can share suggestions, share moments and meet moms just like me.  It offers the best parenting advice because it is the advice that you seek and not the unsolicited advice that we so often hate.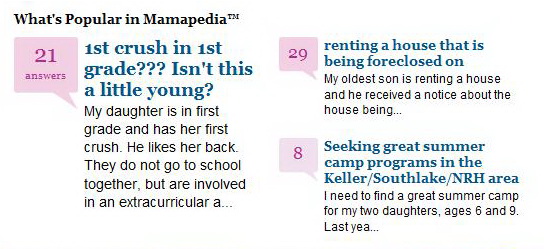 I was recently introduced to a great resource for moms called Mamapedia.  I think it has a wealth of valuable information. Mamapedia enables you to search for answers to your most pressing questions, such as childhood crushes, renting a house, and summer camps, to get empathetic and insightful answers from moms around the country.  Mamapedia allows you to quickly navigate through thousands of  categories to find the thoughtful, sympathetic-and most importantly-helpful answers to all of your questions. Mamapedia brings millions of women together online, both nation-wide and in their own communities, so they can help each other tackle those difficult parenting questions or even just give recommendations on our favorite pediatricians, playgroups, and kid-friendly restaurants.
They compiled all their answers and organized them by stages which makes finding what you need easy.  I love having another place I can go to find these answers and will definitely have this as one of my bookmarks.  There are many resources for parents and having one more just makes it even better.  After all we could use all the help we can get. This is such a great tool!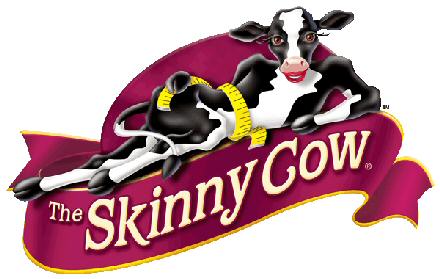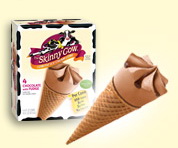 With the weather warming up we spend a lot of time outdoors as a family.  One thing that I love about summer and remember as a child was the local ice cream truck that came through the neighborhood.  So, I have always associated the warmer weather with ice cream and who doesn't love ice cream?
Nowadays when I have ice cream, I always feel like I am over indulging, and most ice cream is high in sugars and fat, so if you just look at the container it seems like you can gain five pounds.  Until recently, I had never tried any low fat ice cream, simply because I figured that it would be rather tasteless as most fat free things can be.  They either taste horrible or have no taste at all.  Thanks to Mom Central, I got the chance to try Skinny Cow ice cream.   I had always seen it in the store but just assumed it wouldn't taste that great.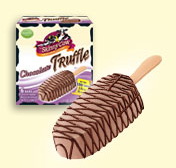 Skinny Cow's low-fat ice cream sandwiches are a great way to enjoy ice cream as part of a healthy lifestyle. Each ice cream sandwich only has 150 calories and 2 grams of fat,so you don't have to feel guilty about when reaching into the freezer for a snack. The light and creamy frozen treats come in seven different flavors, including cookies 'n cream, chocolate peanut butter, and mint.   These sandwiches taste anything but low fat, and I love them!
So if you are looking to enjoy an ice cream with your kids without feeling like you have to skimp, Skinny Cow is definitely a healthier alternative and it tastes like you are getting a real treat.  I tried out the Truffle Bars as well, and I wound up hiding the box in the freezer so I could have them all to myself!  Thank you Mom Central for this wonderful opportunity!