Skinny Cow Ice Cream Pure Indulgence Without The Guilt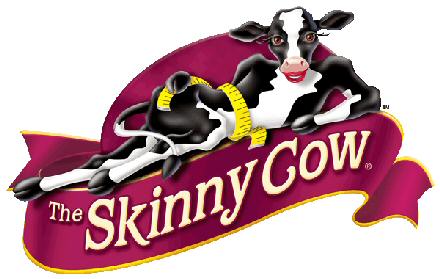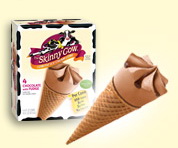 With the weather warming up we spend a lot of time outdoors as a family.  One thing that I love about summer and remember as a child was the local ice cream truck that came through the neighborhood.  So, I have always associated the warmer weather with ice cream and who doesn't love ice cream?
Nowadays when I have ice cream, I always feel like I am over indulging, and most ice cream is high in sugars and fat, so if you just look at the container it seems like you can gain five pounds.  Until recently, I had never tried any low fat ice cream, simply because I figured that it would be rather tasteless as most fat free things can be.  They either taste horrible or have no taste at all.  Thanks to Mom Central, I got the chance to try Skinny Cow ice cream.   I had always seen it in the store but just assumed it wouldn't taste that great.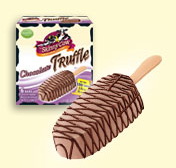 Skinny Cow's low-fat ice cream sandwiches are a great way to enjoy ice cream as part of a healthy lifestyle. Each ice cream sandwich only has 150 calories and 2 grams of fat,so you don't have to feel guilty about when reaching into the freezer for a snack. The light and creamy frozen treats come in seven different flavors, including cookies 'n cream, chocolate peanut butter, and mint.   These sandwiches taste anything but low fat, and I love them!
So if you are looking to enjoy an ice cream with your kids without feeling like you have to skimp, Skinny Cow is definitely a healthier alternative and it tastes like you are getting a real treat.  I tried out the Truffle Bars as well, and I wound up hiding the box in the freezer so I could have them all to myself!  Thank you Mom Central for this wonderful opportunity!