Windex All In One Giveaway!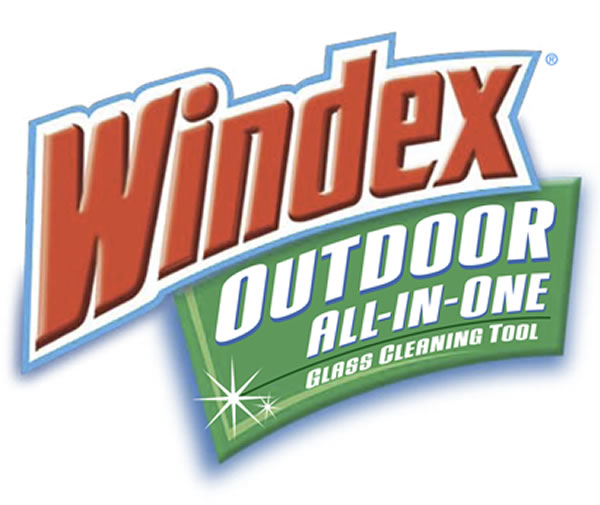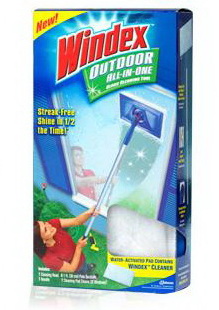 Do you suffer from WWAS or Window Washing Avoidance Syndrome? WWAS is the perpetual postponement of cleaning your outdoor windows.  According to a recent study 80% of homeowners admit they have avoided cleaning their outdoor windows, and I know I fall right into that category.  In fact, we have never cleaned them in the 6 years that we have been here! When it comes to window cleaning , it is probably last on the list.
We have a ton of windows on the back of our house, and well I just can't reach them but they are in serious need!  If you have WWAS, I have a terrific giveaway just for you! With Windex All In One, all you have to do with it is spray the window and the cleaning pad with the garden hose, use the handy long reach pole  with the All-in-One cleaning pad, then rinse off the window with the hose.  And the best part is you don't have to dry it.   You can watch a demo here .
If this is as easy as it says then I will be giddy with excitement to get out and clean the windows.  Anything that will make my life easier and motivate me to get out and do the things you often overlook, then that is a huge plus!
Would you like to give Windex All-In-One a try? Doublebugs will be giving away three All-In-One Cleaning kits.
Here's What You Gotta Do For Entry
Leave me a comment on when the last time you cleaned your windows
For Additional Entries (Please leave a separate comment for each additional entry)
Tweet about this giveaway
Add me to your Twitter
Add me as a technorati favorite
Blog about this giveaway and link back to me
Subscribe to my blog
Giveaway starts June 4, 2009 and Ends June 18, 2009
Good Luck!!