Do you ever get this response from your dear husband?  I swear that this is the reason given for everything that goes on in our house and sometimes I just have to flat out tell him that he is full of crap.
In this house everything is somehow related to evolution.  House cleaning isn't something he knows how to do because according to evolution men are hunters and gatherers.  This is why he doesn't know how to clean the toilet. *rolls eyes*
The funniest one yet and the one I laugh at daily is why men cannot find things that are right in front of their face.  I am convinced that my husband doesn't want to take the time or effort to actually look behind things or for things when he can pester me and I just get up and go find it.   My husband is always asking me where his things are, and I tell him it's wherever he left it.  He states if he cannot see food in the refrigerator that he doesn't know its there.  Hello!  Look for it.
Here is the theory…are you ready?  According to evolution there is a reason why men cant see things.  Unless the item is moving a man will pass over it, since by nature they are hunters.  So unless his wallet is doing a little jig he cant find it!  Unless the can of green beans isn't shifting repeatedly in the pantry, nope he can't find it.  Same thing for the hamper and his clothes.  I guess the next time you visit me all our stuff will be swinging from the chandeliers.  The note on the door will read:
WATCH OUT FOR FLYING OBJECTS DUE TO EVOLUTION IN PROGRESS
I wonder what's next in the chain of evolution.
My Little Gardener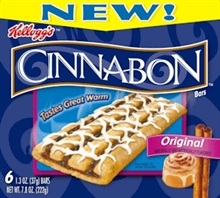 I have always  loved Cinnamon rolls of almost any kind and I usually have to refrain from eating them, otherwise I tend to over indulge.  I had always walked by the Cinnabon stores in the local malls, but never actually stopped to give them a try and I finally gave in on a day where, I was starving and had a craving for something sweet.  I sat down with my drink in hand and this huge cinnamon roll, and took my first bite.  That was when all those happy joy endorphins started partying like it was 1999 and I had found one of the best cinnamon rolls I had ever had.
I love to head to Cinnabon when I can, but that isn't always possible with our busy schedule and having two toddlers, makes it next to impossible to just head to the mall whenever I feel like it.  I was delighted to find out that there was a way to enjoy that favorite Cinnabon flavor in a snack bar.  Mom Central offered me and my family a chance to give Kellogg's Cinnabon Snack Bars a try so, I quickly accepted because I was eager to see if they tasted just as good as the Cinnabon rolls that I bought in the mall
The Kellogg's Cinnabon Snack Bars can be eaten right out of their package or warmed slightly in the microwave.  I prefer to eat mine a little warm so I microwaved mine for about 10-15 seconds.  After taking a bite, I was pleasantly surprised.  Although, they aren't quite like a sticky gooey Cinnabon Cinnamon roll, they are pretty yummy.  They are perfect for the kids too, and excellent when you want to give them a snack, or you need something to bring when you are on the go.  They are a little heavy on the cinnamon which I don't mind since I love cinnamon, so the more their is the better.  Each bar is an amazing 150 calories, so  you can indulge and not feel guilty about having a treat.
If you haven't tried them yet, they are a perfect treat to share with the family or keep to yourself.  I found them in the breakfast isle next to all the granola bar type snacks.  Kellogg's Cinnabon Snack Bars are a really yummy alternative to the same old boring granola bars.
Just doing a quick fly by because I haven't had much time to post.  I am  having so much fun here at Blogher here in Chicago.  I have been meeting some really great people and having so much fun.  The amount of things to see, and all the wonderful SWAG is almost overwhelming.  I feel like a kid in a candy shop and even more importantly, it is so great to get out and be around other like minded people.  Networkiing is so much fun!   I will have more updates after I get home from my whirlwind trip.  Until then thank you for all your wonderful support!
Hard to believe they will be turning 3yrs old this week!  I can remember how sad I was that they turned one in these pics that I took.  I surely miss their littleness!
Happy Birthday to My Babies!
1yr Photos


I haven't made it to my blog for very long this week since I am in preparations for Blogher in Chicago this week.  Sometime I wish that if I wiggled my nose everything would pack and organize itself.  To make matters worse the boys are extremely whiny and that makes getting things done next to impossible.
I can tolerate the shining for an hour or so but then that noise they make sort of reaches the core of your body and sound like nails on a chalk board  LOL!  They are about to turn 3 and they fight like siblings do.  The other day I was in the restroom and of course you never get a moments privacy, and they were arguing about one looking at the other.  Ahhhh hes looking at me! *rolling eyes*  Here I am trying to go to the bathroom, and I just tell them to close their eyes, then they go ahhh you're looking at me!  Then I closed my eyes, now can someone please beam up please.
So I have not begun to pack yet for Chicago on Thursday, and I probably will be doing that at the last minute.  I have so much to accomplish, that its that paralysis by analysis thing, all I can do is stare at it all and feel overwhelmed.
On another note, one of my twins has successfully used the potty twice today  YAY.  I knew the no pressure to go potty would pay off.  I think kids do so much better when they are ready and express interest in doing it themselves!  It will definitely be a relief and save us about $100 a month!

Summer is always a great time for us as a family, and we spend a lot of time outdoors taking walks in the evening or just playing with the boys.  No matter what though, I tend to spend time doing all the things around the house while my husband takes the boys outdoors during meal preparations and I almost never seem to be caught up with everything.  Family time is incredibly important and helps children with a sense of security and their confidence, and I place a high value on that, so I try and get as much time with my kids as I can.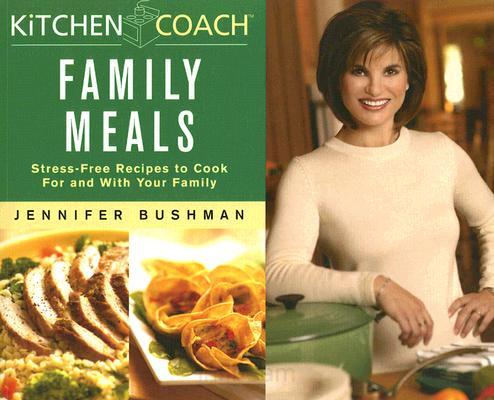 One of the things I seem to dread is figuring out what is for breakfast, lunch, or dinner.  Let's face it, as a Mom, things can become overly routine and you start to get bored with the same meals every day and the same routines.  You have to start to get creative and to help you do that, there is a great resource for family meal planning.  Unilever has  teamed up with Jennifer Bushman, the author of the "Kitchen Coach" cookbook series,  to create the ultimate Family Fun Book.  This book is filled with great recipes and affordable meal ideas that help bring family together.
Bushman recommends making meal time "family time." Some ways in which she recommends are allowing the kids to help with meal preparations, keeping a well stocked refrigerator/freezer and pantry with versatile ingredients. In addition she wants you to be creative and make meals fun by incorporating a theme.  One of my favorite ideas that she suggests is a carpet picnic right in your living room.  I know that we always are sitting at the kitchen table, so the change in scenery and the way we eat would be exciting and fun for the boys.
The Family Fun Book can be downloaded for free and it is an excellent resource for bringing families together and is loaded with creative ideas to make meal time special for you and your family.  MakingLifeBetter.com offers the Family Fun Book, but their site also has tons of valuable information as well, so gather up some meal tips with the Free Family Fun Book, and then have a look around, and I bet you can find some really useful information!
***I wrote this review while participating in a blog campaign by Mom Central on behalf of Unilever/Making Life Better. Mom Central sent me a gift card and a copy of the Family Fun Book to thank me for taking the time to participate.***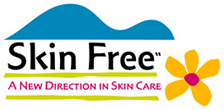 Both me and my boys have very sensitive skin, so much so that I have had to change the laundry detergent that I use in order to prevent theri skin from breaking out.  In the winter months I am combating eczema, which almost never seems to go away on its own.  I always have a hard time finding skin care related products that I can actually use, because half of them are loaded with fragrances and a at on of other stuff that can wreak havoc on sensitive skin types.
I received several wonderful items from Skin Free to review and I was a little apprehensive to try them out at first.  I received the Extra Moisturizing Liquid Soap, The Sweet and Smooth Sugar Scrub, and the Niaouli Scrub for Blemish Prone Skin.
The Sweeet and Smooth Sugar Scrub is absolutely fabulous on dry skin.  I used it in the bath on my elbows, knees, and on my face and I couldn't believe how good my skin felt afterward and not only that I didn't have any weird reactions to it, so that is always a plus.  You can use it sparingly on your face to slough away all the dead skin cells to leave your face with a nice clean glow. It has nothing weird in it either and when they say its fragrance free they mean it!  You know how some thing tout that it's fragrance free and it still has an odor to it, well this stuff doesn't and I like that.
The Extra Moisturizing Liquid Soap, is fabulous if you have your hands in the water often like I do when cleaning and working with my kids.  My hands tend to dry out in the colder months and sometimes in the warmer weather, so washing with this soap totally eliminated the feeling of having to put lotion on after I washed my hands.  I love the fact that all the moisturizing I need is in my soap and I don't feel like Im washing away essential oils in my skin when this is there to replenish it.  The package said that it is used for your face and rest of your body, but it can also be used as a good hand soap!
And for my blemish prone skin, I tried out the Niaouli Scrub and I love it!  Once a month it is inevitable that I get acne and here I was Naive to think that it would go away as an adult.  The Niaouli Scrub gently washed and cleans your face and helps to remove those excess oils that are culprit in causing acne.  Skin Free products felt so good on my sensitive skin and all of their prices are reasonable.  I know there are skin care products out there that claim to be free of irritants and hypoallergenic and my skin would beg to differ, but with Skin Free, I had no issues at all. This is some really great stuff if you or your family has skin issues or eczema prone skin.

Would you like to try Skin Free for yourself?
Skin Free and DoubleBugs would like to offer you the chance to try out Skin Free products with a $30 gift certificate!
Here's What You Gotta Do!
*Mandatory Entry Requirement* All you have to do is visit their site and come back here and tell us about your skin woes and what products you would like to try from Skin Free!
Additional Entries
Tweet About thie giveaway
Add me to your Twitter
Blog about this Giveaway
Add Me to Your Technorati favorites
Blog about this Giveaway and Link to Me
Contest Starts July 17, 2009 and Ends August 12, 2009
Good Luck!

Dominos pizza is partnering up with GreenGraffiti, a company that will go around New York City, Philadelphia, and Los Angeles, adding "green graffiti" to the cities on behalf of Dominos.  It's definitely"green", and in fact, it actually is good. GreenGraffiti is creating graffiti in those cities by power-washing their graffiti onto streets and sidewalks, essentially cleaning the streets.  I think this is a really great idea and not only that Green Graffiti participates in a water harvesting campaign giving back to people in need of drinking water.
How Does Green Graffiti Work?
GreenGraffiti® is an environmentally friendly form of outdoor advertising with a clear message; clean is green. GreenGraffiti® is completely carbon neutral, is one of the first companies in the world to compensate for our water footprint and contributes in a unique way to a healthier environment. That is why we can say with a clear conscience: the more GreenGraffiti® the better.
With the help of a template and a high pressure water sprayer an advertising message is cleaned out of the dirt. The result is a high impact message and a cleaner street.
You can read more about Dominos and this great project here.
Here's The Deal and How You Can Get Free Pizza!
If anyone in these participating cities can find the graffiti and take their picture in front of it, all they need to do is email that picture to Dominos and they get themselves a quick/easy gift card.
"The first 250 people to email pr@dominos.com and submit a photo of them with a Green Graffiti® sidewalk Domino's logo will receive a $15 Domino's gift card, good for a Domino's American Legends pizza."
Do you want to be part of the free pizza action? Even if you don't live in one of these cities or if you do, you are in luck here at DoubleBugs! We would like to offer one lucky reader a chance to win a $15 Gift Card for free pizza at your local Dominos.

Here's What You Gotta Do!
All you have to do is tell me what your favorite pizza at Dominos is and something that you learned about Green Graffiti or what you like about their "green initiative" and leave me a comment here!
For additional entries (please leave a comment for each additional entry)

Tweet about this post
Subscribe to my blog
Add me to your technorati favorites
Blog about Green Graffiti, Dominos and this great contest and link to me (5 additional entries)
Add me to your twitter
Add my button to your blog
Contest starts July 16, 2009 and Ends August 10, 2009
Good Luck!!!
I'm Ready To Rock Mom!