Organization I Finally Had To Do It
You know the dreaded refrigerator and pantry.  Lately I have just been shoving it all in there and off to the races.  I think I get so caught up with taking care of the rest of the house so I don't trip over toys, and caring for the boys that I just don't care about the things they can hide behind closed doors.
Since I went out of town a couple of weeks ago, the fridge sort of became a major mess.  Since my husband doesn't know when I made things he never knows what to throw out.  If you get sidetracked, like me, I am one of those people that just shove it somewhere and go.  Well I got tired of crap falling out at me, so I bit the bullet and organized what was behind "door number one and door number two."  Thanks to Cat she was my motivation.  I hit the pantry and fridge about two days before trash day so all the stuff would go out on Thursday.
I threw out everything that was expired, opened and stale, and anything that just wasn't getting used because someone didn't like it etc.  I took my entire fridge apart and cleaned it from top to bottom.  I still have the freezer to do, but I feel like I can do the weekly grocery shopping and be able to come home and put it away all nice and neat rather than just trying to find somewhere to put it.  I am in heaven now, and open the pantry and fridge at least 5 times a day to admire them  LOL. I will show you my fridge before and afters.
Look!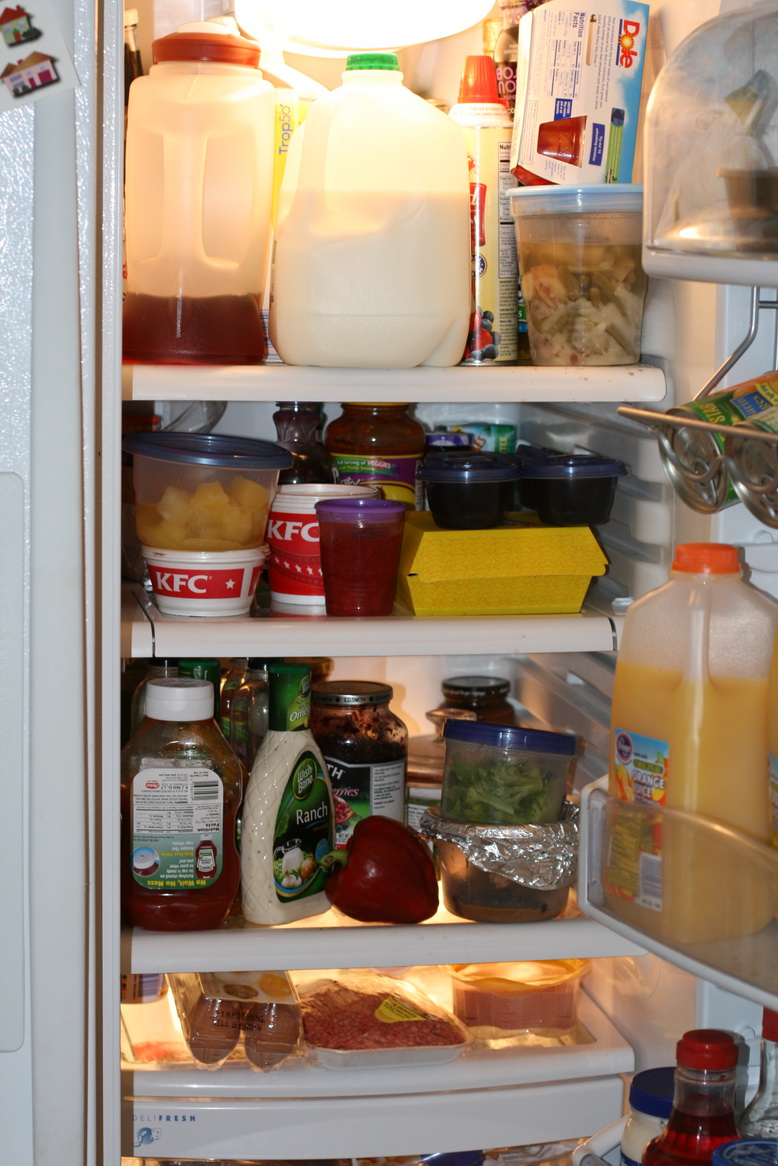 Aren't You Impressed??????