Room In Progress
Currently the boys have their play room in our formal dining room. I put it there because we don't have a dining room table and I was never one to have a need for a room. To me it is a wasted room because I don't have that many dinners where we have a lot of people.
I eventually want to turn the dining room into a sitting area with a couch and a big cushy chair and ottoman and maybe a couple of tables. Anyway, since having the boys, it seems like their toys have multiplied, and with that, it seems like the trail of toys scattered through our house has grown. Almost daily it is a battle to keep them in that room, since there really isn't a door. So, after giving it some thought, and after looking at our basement, we decided to put a room down there. This room is going to serve as a play room, where the boys can make a mess, and a family area so that we can all sort of be down there with their toys and watch tv if we wanted.
So over the next week you will get to see our progress, I am so excited with a trip to Rite Rug (more to come on that).
The room is an "L" shape so there is lots of decorating potential and plenty of room for a play area for the boys. I wasn't able to get the whole room in the picture, but you can get an idea. The framing hasn't been set so the boards will all be level and straight before we fasten them.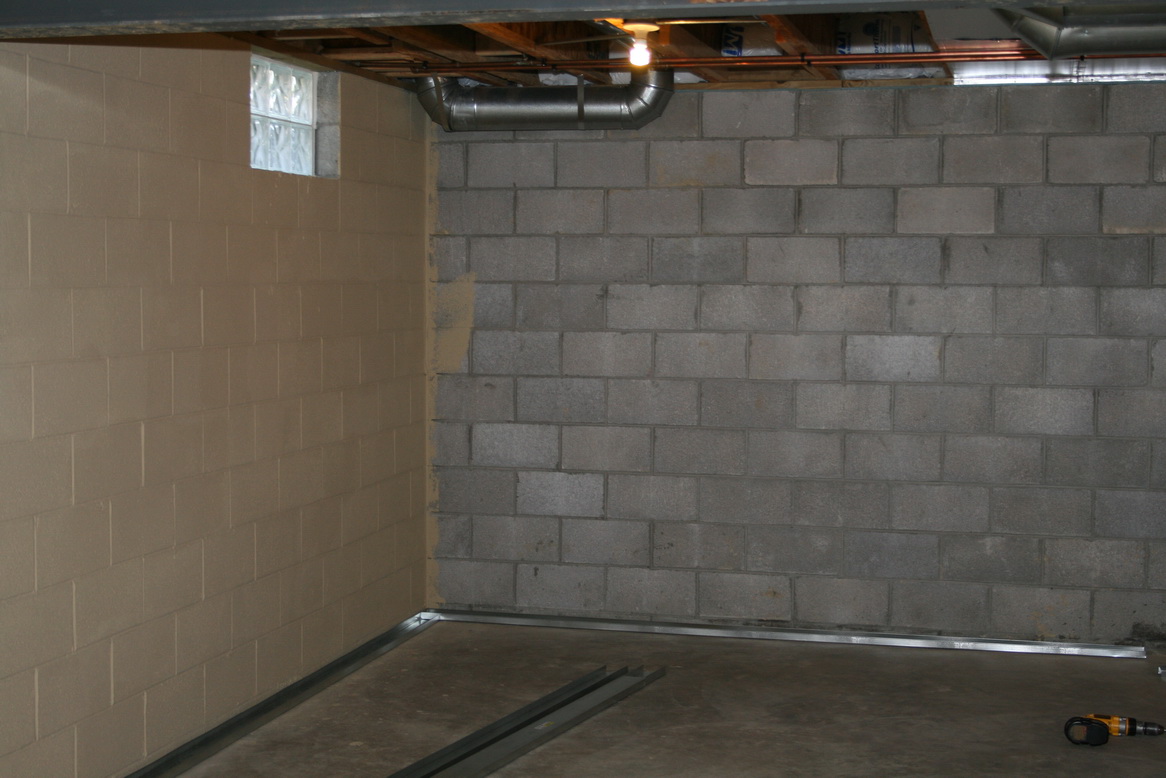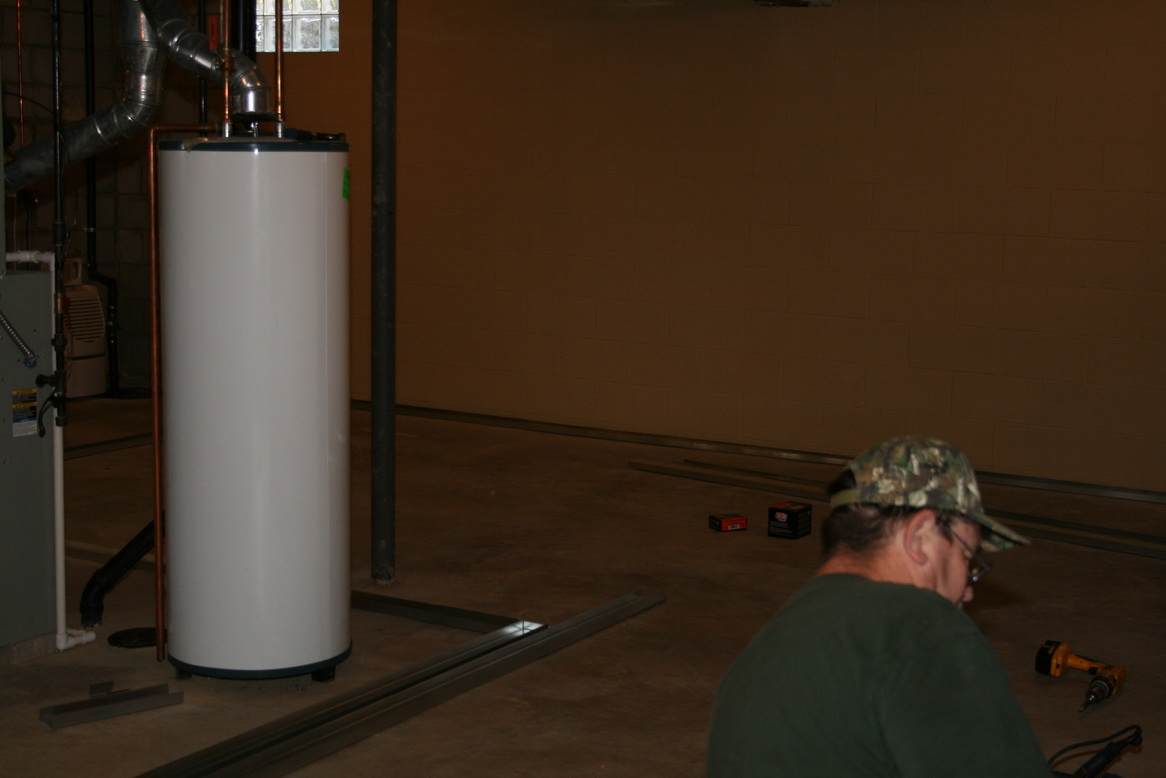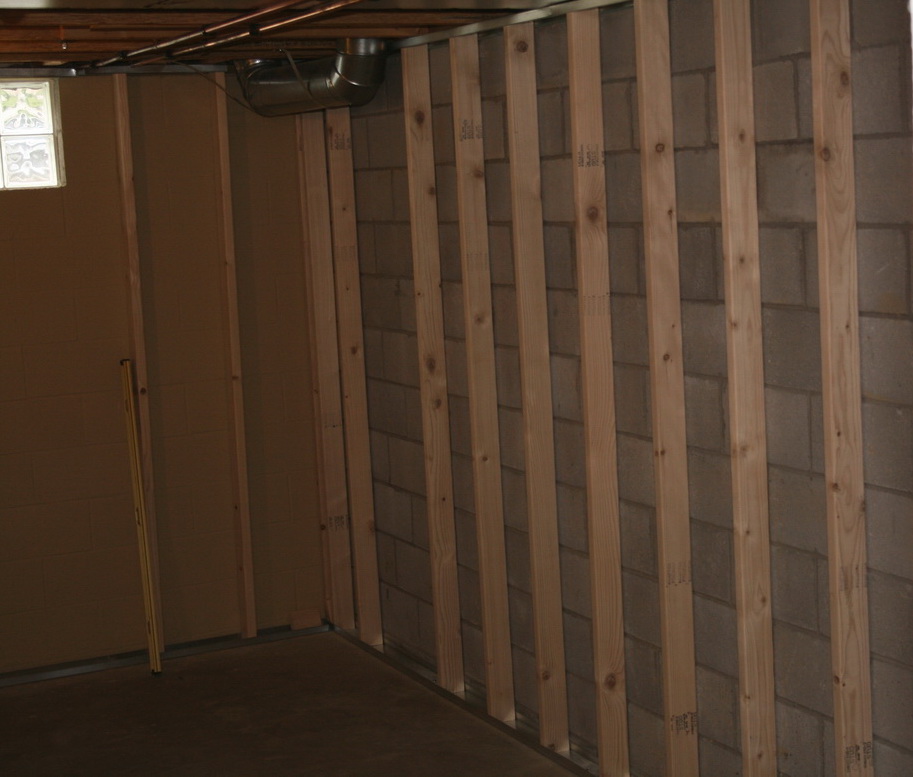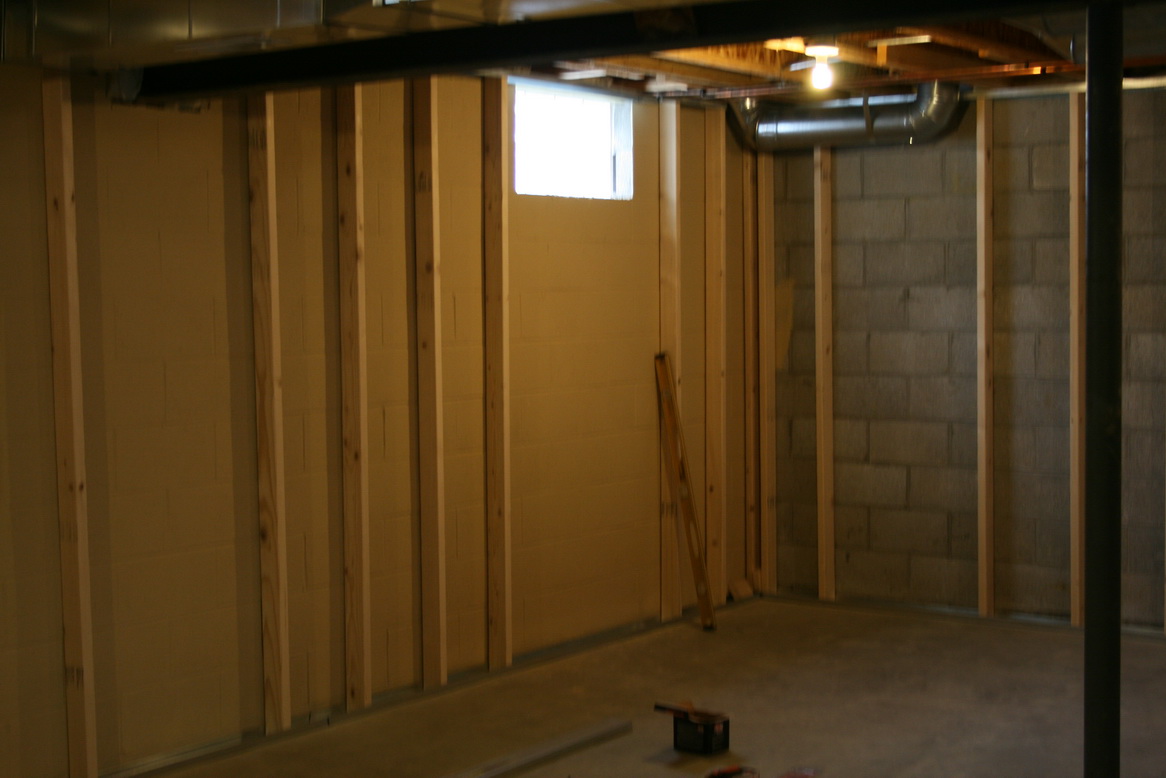 I am so excited, and extremely thankful that my Dad is helping us since he is a carpenter.  It makes a big difference when you are doing it yourself and saves a lot of money!