Yoplait Makes For A Great Frozen Anytime Treat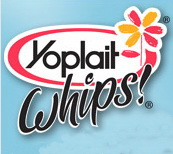 My kids are huge Yoplait Yogurt fans and ask for it just about anytime of the day.  I have almost always bought the Yoplait brand yogurt because it offers a variety for the whole family.  My husband doesn't like yogurt that has chunks of fruit so he gets the smooth and creamy and I love Yoplait's regular and whipped yogurt.
It wasn't until I was visiting Costco that I had actually tried it frozen.  They were passing out Yoplait yogurt that had been frozen and to my surprise it tasted really good and the boys loved it too.  So thanks to My Blog Spark, I was able to try Yoplait Whips and I decided to try them frozen.  They were really yummy and the boys couldn't get enough.  The best part about them is that they are low in fat and are actually a healthier treat than ice cream.
Yoplait Whips! are currently available in a variety  flavors like Strawberry Mist, Chocolate, Key Lime Pie, Orange Crème, Chocolate Raspberry, Lemon Burst, Peaches 'N Cream and Raspberry Mousse. As well as their  newest flavor Vanilla Creme which just came out.
If you want to offer a healthier alternative to other frozen novelties, I would suggest giving frozen Yoplait a try and I think y ou could freeze just about any kind of Yoplait yogurt and it would taste just as good.  And even  better, you can make your kids think they are getting something really special yet it is a much helathier alternative.
If you would like to try out frozen Yoplait whips, you can visit here and print a coupon for .60 off of three Yoplait Whips.  Additionally, right now, new members who sign-up to become subscribers of Betty Crocker's newsletter, will receive a free coupon for Yoplait Whips!
Would you like to win a fun gift pack from My Blog Spark and Yoplait? The Summer Cool Down" gift bag includes two free coupons for Yoplait Whips!, cooler tote, Popsicle molds and a set of 12 color-changing spoons.
THIS CONTEST IS CLOSED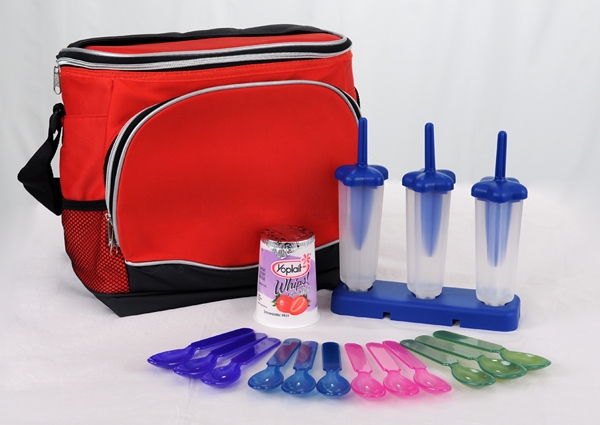 Here's What You Gotta Do
Tell me you favorite way to enjoy Yoplait Whips and what flavor you like
Additional Entries
Tweet about this giveaway
Blog about it
Add me to you twitter
Subscribe to my blog
Add me to your technorati favorites
Contest Starts August 31, 2009 and Ends September 21, 2009
Good Luck!
**Thank you to My Blog Spark who provided me with free samples of yogurt and a gift pack to try for review**