Fall is a time when the leaves are changing and the weather is getting colder.  Along with the weather changing so is your child's wardrobe.  Children's shoes are always at the top of the list of things to buy because those Summer sandals have been worn till my kids toes are hanging out and we all know how fast their feet grow.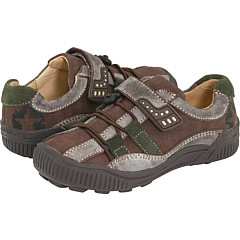 I am always in search of some of the better shoes for the boys to wear because, not only do I have two of them to buy for, I want shoes that are going to last them through till the next season.  It was a little over a year ago when I ran across Venettini Shoes for kids and fell in love with them.  They have some of the cutest and classiest styles for the boys and these shoes  will last and deal with all the wear and tear that comes with how children play.  When the boys grow out of their Venettini shoes, they are in such great shape that they can easily be passed on to your next child.
About Venettini

For almost 20 years, Venettini has been designing and manufacturing luxury children's footwear with a large emphasis on fashion and style. Fashion, fit, and comfort drive Venettini's designs, and they will continue to make your child's feet look and feel good.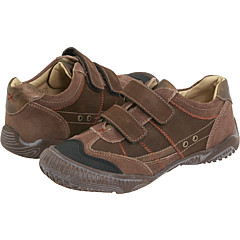 Venettini doesn't just have great shoes for boys but they have a wide selection for both boys and girls.  I love all their classic and trendy styles to dress up any wardrobe.  I also know its a good shoe because my kids tell me.  There have been times when I get a shoe that looks comfortable and one of my boys will complain about something and tell me that their shoe hurts.  I have never had them complain once about Venettini shoes.  The only thing I don't like is having to put them away when they grow out them.
This year's Fall collection of Venettini shoes offers some really great styles that are sure to tickle your fancy and make your little one's feet happy.  You can find Venettini Shoes at zappos.com and endless.com.  Step into fashion with Venettini Shoes.  You wont be disappointed!
All Dressed Up




I typically make a conscious effort to make relatively healthy meals for the boys.  From day one I had vowed that I would offer them as many fresh fruits and vegetables as I could.  They have developed a love for just about any fresh fruit except cantaloupe, and love just about any vegetables. But, the reality is that, eating healthy is expensive.
What I have found, is that it is getting increasingly difficult to buy fresh produce for us, without literally spending $60 to $100 per week in efforts to get fresh things to prepare. You would honestly think that the cost to buy fresh, would be a little more reasonable than buying all these processed foods. Something in this country is very backwards. If we made the healthier choices more accessible, I would think that insurance costs would go down (less cardiac disease, less diabetes, and cancers). If people had more incentive to eat fresher foods, the benefits to their health are enormous and it might save this nation some money and make insurance more affordable.
I personally think realistically, that we are too far gone in this world of "get it now and convenience" to truthfully go back. When it comes right down to brass tax, we want everything right now, in the fastest manner possible and eating fresher foods just simply requires more time and effort. As a Mom, this isn't what's always best but I am also hard pressed to save a buck. It is dizzying to see how many of us spend sometimes hours in the grocery store with stacks full of coupons to feed our families, but I can guarantee none of those coupons offer a dime off of fresh produce. It's an admitted rush to leave the store with $200 worth of groceries for $100, even though it can live in our pantries for years, is it really all that healthy? It is no wonder why people are unhealthy, they can't afford to eat whats actually good for them! One of my favorite places to shop is Whole Foods (I love love love this place!), but with the economy and money being tight, I can only make a trip there as a treat rather than a weekly visit.
I am all for indulgence and I certainly don't deny my kids the occasional chips or cupcake and I even make dinners from a box, but I would love to have a coupon for lettuce, broccoli, and some of the things that their body actually needs. Local grocery stores should make these coupons available and I bet they would draw in more customers. Eating healthy should be rewarded not a financial burden.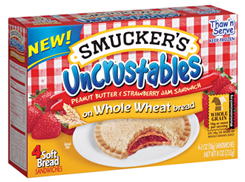 I can remember when I was a kid and one of my most favorite meals was a peanut butter and jelly sandwich and chicken noodle soup.  I know this may sound a little quirky but I loved to actually dip my sandwich in the soup and I still do it to this day.  I was also the kid that always peeled of the crust on my sandwiches and both of my boys are the same way.
We are huge fans of Smucker's Uncrustables, and when we were given the opportunity to try their new whole wheat sandwiches, I was happy to try this already great product but with the healthier choice of wheat bread.  This makes buying this classic even more appealing as a mom and the boys loved them and didn't even notice the difference.  I love Uncrustables because you just take them out of the freezer and let them thaw for about twenty to thirty minutes and they are ready to eat.  They are so yummy, they have no crusts, and the bread that they use is so soft, just like it was freshly baked.  I find myself sneaking a few for myself and I love them with my favorite chicken noodle soup.   They are perfect for lunches, and even as an afternoon snack.
Each sandwich is low in sugar, about 10g for the strawberry and peanut butter on whole wheat, and  you would never know it because taste is definitely lacking in these perfectly round sandwiches.  They are perfect when you are on the go and you want the kids to get that little extra bit of protein and you want something you know they will eat.  I always keep a few of them on hand for trips to the park or when I know we are going to be out and about.  Smucker's Uncrustables make a perfect snack for the kids and for big kids too!
"I wrote this review while participating in a blog tour campaign by Mom Central on behalf of Smucker's Uncrustables and received a sample to facilitate my candid review. In addition, Mom Central sent me a gift card to thank me for taking the time to participate."


I love being able to have versatility in the products that I have in my home. If you are anything like me, I get the urge to do something different in just about any room in my house. I love to do simple changes that help to rejuvenate a room and sometimes you can literally turn it into a completely different space.  When it comes to carpeting, carpet tiles or rugs are one way in which you can spruce up a dated area in your home.
I first laid eyes on the FLOR flooring system when I was watching an episode of Trading Spaces. There are a million different things you can do with flooring when you are using carpet tiles from FLOR. They offer every color and texture you can imagine and the possibilities are endless when it comes to decorating your space. Even though the floor is beneath your feet, it is something you notice when you walk into a room. You can bring color into the room, or tone it down based on the type of carpet tiles you use.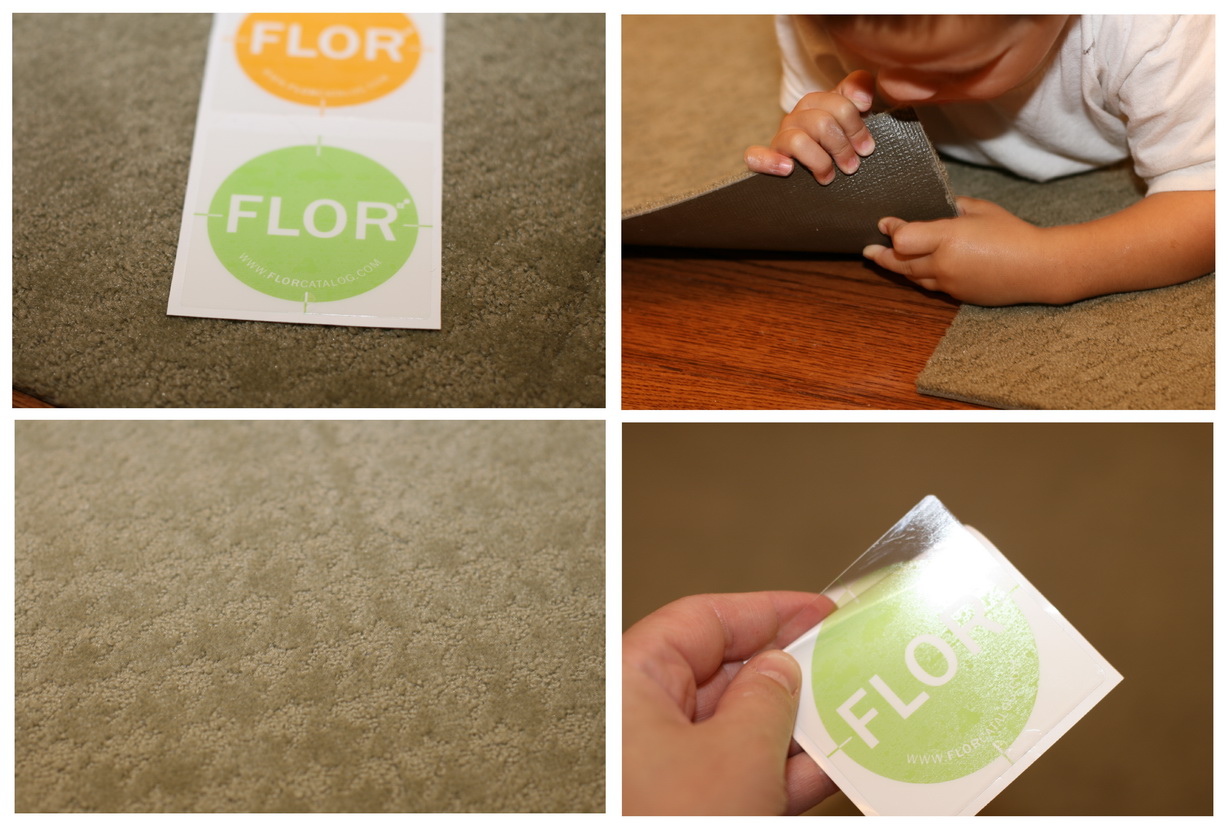 We aren't new to FLOR in this house, but each new rug from FLOR is still just as exciting as the first. We currently have FLOR  in our kitchen and entry way. We have hardwood floors, and FLOR is great for protecting them and adding a great design element. When I saw their new Fall line of carpet, I had a hard time deciding what to pick. They have so many great patterns that are rich in color and textures. We had the chance to try the  All Bark No Bite in Meadow. This particular pattern is an over sized, slightly raised hounds tooth pattern.  The color matches beautifully with the greens that I have in my home and it instantly changed the look of the foyer. The kids wanted to do somersaults on it and the dog quickly claimed it as her own.

The best part about FLOR is how easy it is to put together. I must warn you, that this process is extremely addicting and can lead to a new obsession. My husband offered to help me put this one together, but I told him to go away because I have so much fun putting FLOR tiles together. Each square goes together snugly and is held together by what I call "a  little circle of genius," the FLOR Dot. The first time I used a Flor Dot I was a bit skeptical about what I called a sticker, holding these tiles together, but I was amazed at how great they do hold. You can actually move the entire rug around after your FLOR Dots are in place.  All you have to do is line up your tiles, and place FLOR Dots to hold them in place.  Each FLOR Dot is center marked on all four sides which makes placement a breeze. The process took me all of about 15 minutes and I had a beautiful new rug in my foyer. I love the subtle pattern in the All Bark No Bite rug and how nice it feels to walk on.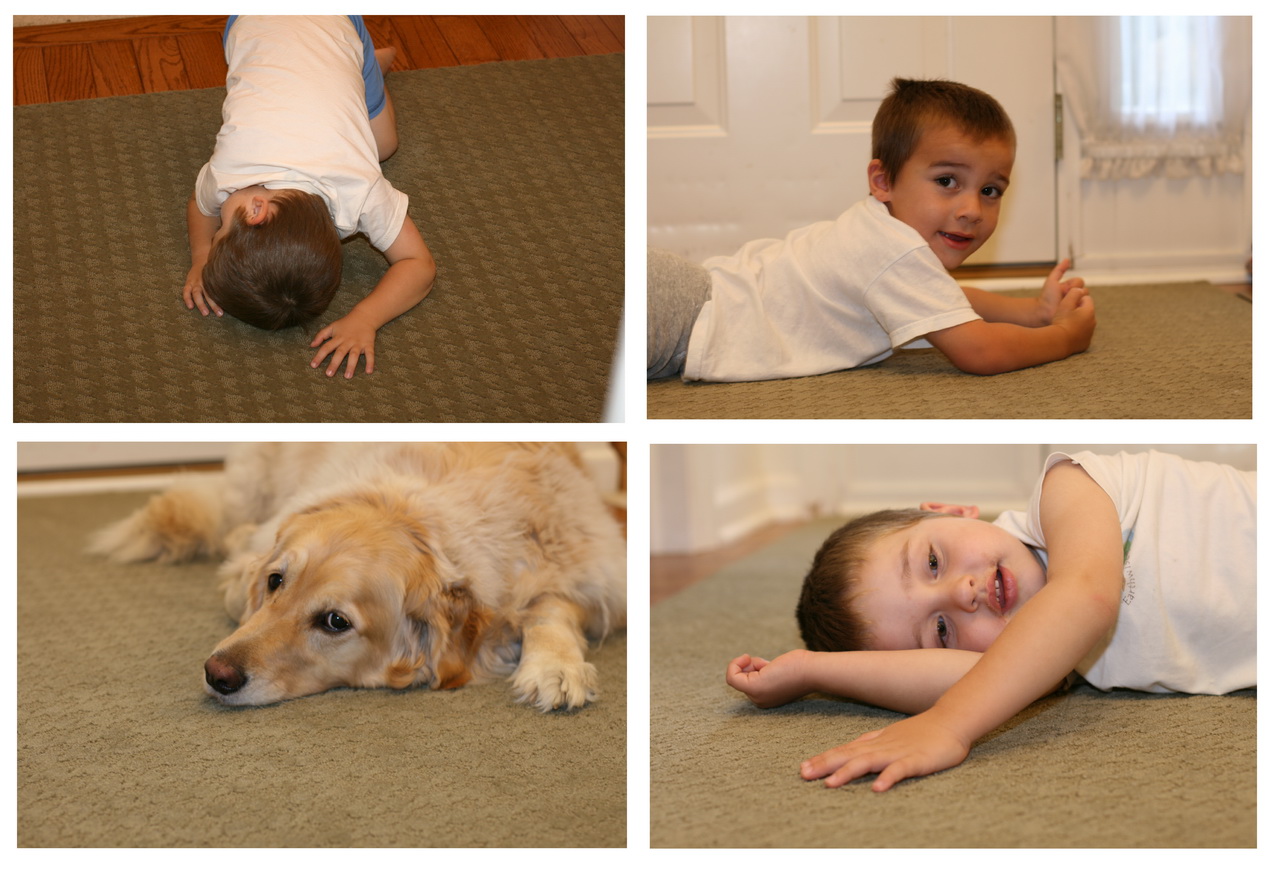 The possibilities are virtually endless when it comes to FLOR. You can even make some pretty ambitious patterns from cutting and splicing various tiles together. So if you have a creative mind and floor to use it on, FLOR is ideal. It opens up so many more options than the same old boring flowery rugs in the store, or rugs that just don't quite match. FLOR is one product that I absolutely stand behind because it is innovative, the designs are endless, and the prices are reasonable. Once you try it, you will never go back! Check out their newest additions for Fall.
**This product was provided to me by FLOR for review. The opinions expressed here are strictly that of my own.**
THIS GIVEAWAY IS NOW CLOSED!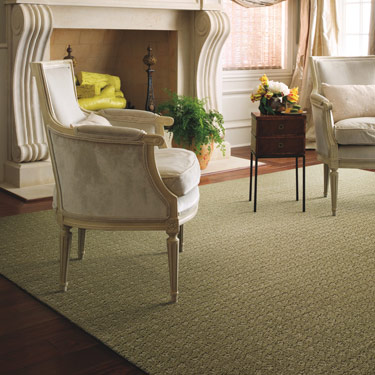 To celebrate FLOR's New Fall line of flooring, they would like to offer one of DoubleBugs' readers the chance to win a 5×7 FLOR rug (12 tiles) of choice (excluding Coir and Shaggy Sheep)!
Here's What You Gotta Do
Do a little dance (just kidding!)  Visit FLOR and tell me what rug you would like to have and what room you would dress up with a new FLOR rug.
Additional Entries
Blog about this contest with one link to my site and one link to FLOR.com (5 additional entries gained.  Please leave a separate comment for each.
Tweet about this giveaway ( you can tweet once a day for one entry)
Add me to your Twitter
Add me to your technorati favorites
Subscribe to my blog
Contest Begins September 28, 2009 and Ends October 31, 2009
Winners Chosen via Random.org
Winner must respond within 48 hours
Good Luck!
It never fails
It started out with the boys coughing and the typical runny nose.  It is funny how kids can just run around and play even when they are sick.  Even still, they seem to have their moments.  Forgive me if this is short but I have revisited my sleepless night when they were babies.  When little ones are sick, they toss and turn all night long.
Finally, when the boys are so exhausted they crash around 7 am and then sleep well into the morning which throws their entire schedule off.  There is one very good reason why I hate colder weather and this is it.  It brings in all the nasty sick viruses and everyone is trapped indoors.
My husband went to bed and he is sick and I am feeling it creep up on me.  I feel tired, and I know that means its coming my way.  It is not your normal tired but the one where you feel draggy and a little achy around the eyes and your head feels like its gonna explode.  No matter what, I am determined to ignore it, but who knows where I will be tomorrow.  If the tickle in my throat is any indicator, ill be croaking out my voice in the morning. *SIGH*  Thank goodness for my blog!
Sorry that I haven't been able to update on the room progress until now.  I have been so busy with weddings, and sick kids and running to the basement every chance I get to get the room ready for carpet.  My hands are spattered with paint as I type this and did I mention that I HATE drywall?
The pictures that I have here are when the initial finishing started, and a few pictures of the walls after they were completely mudded and the primer was on.  I am just now getting some color on the walls.  The next step will be to have Rite Rug in to install the carpet!  I cannot even begin to tell you how excited I am to get to that point so I can start arranging the room and getting the trim up.  I don't want to give too much of the room away until it is close to completion.  I underestimated the work required to do this yourself and I spend a lot of my free time down there.  I hope to not see another paint bucket for a long time  lol.  Three gallons of primer and two gallons of color so far have been put on the walls!  The ceiling won't go in until the Spring and it will be a drop ceiling (we hope, no clue about how it works) so not too much of a mess.
Sorry about some of the quality, my nice camera was in repair (grumble!)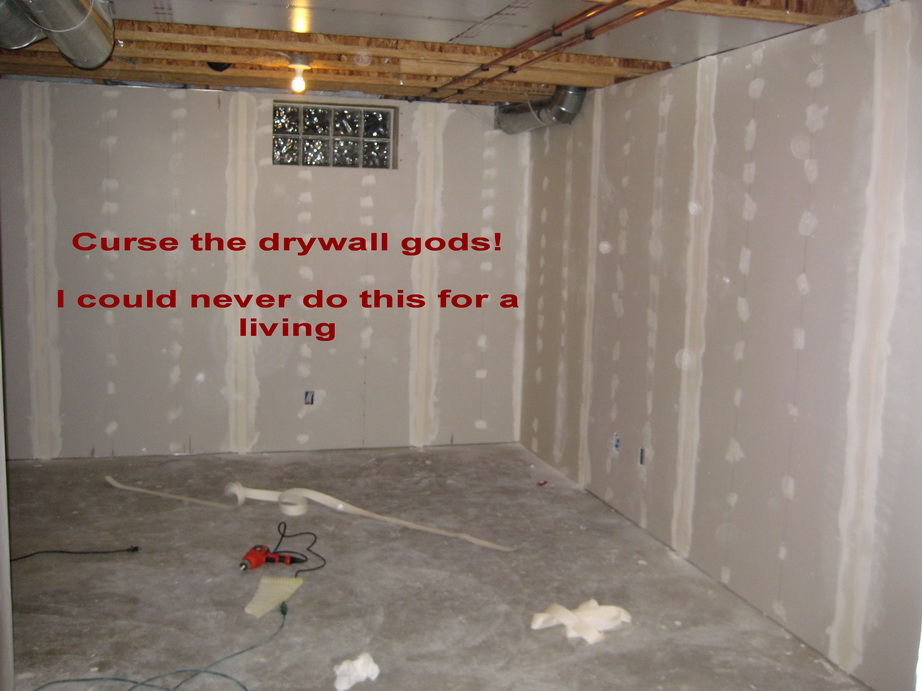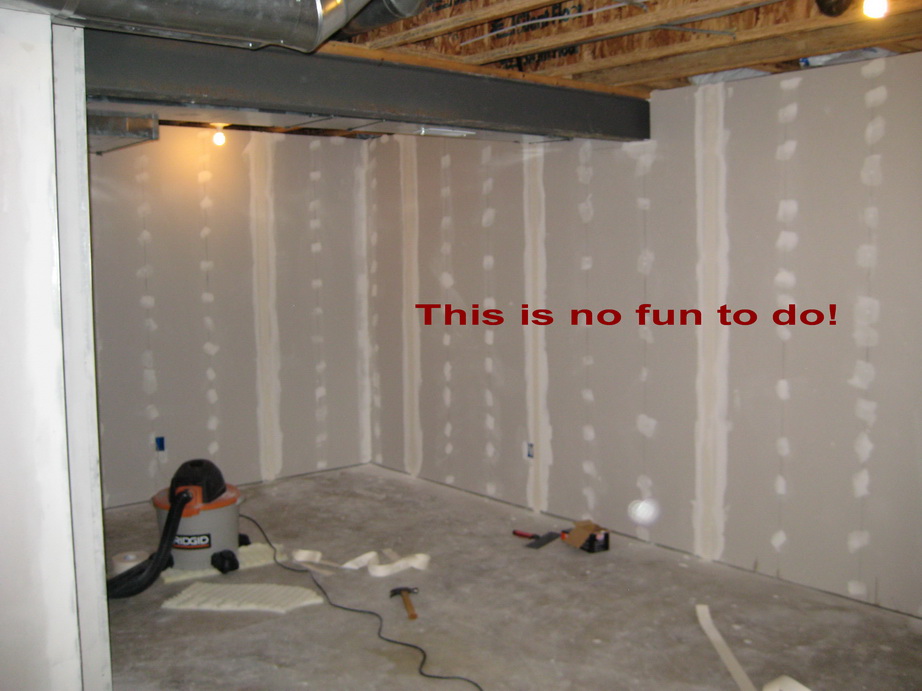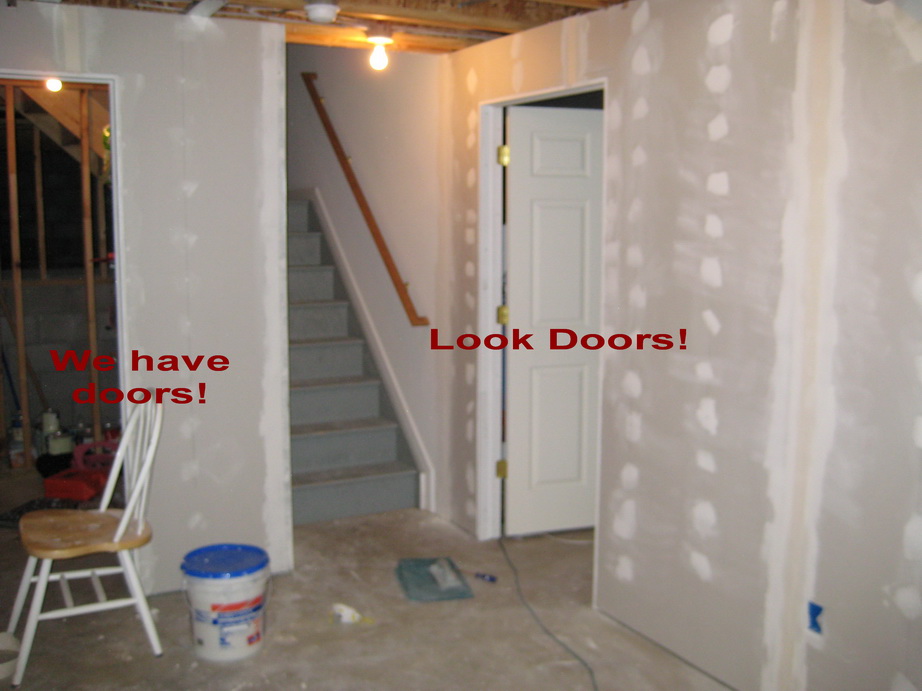 LOOK AT THE BEAUTIFUL WALLS!!!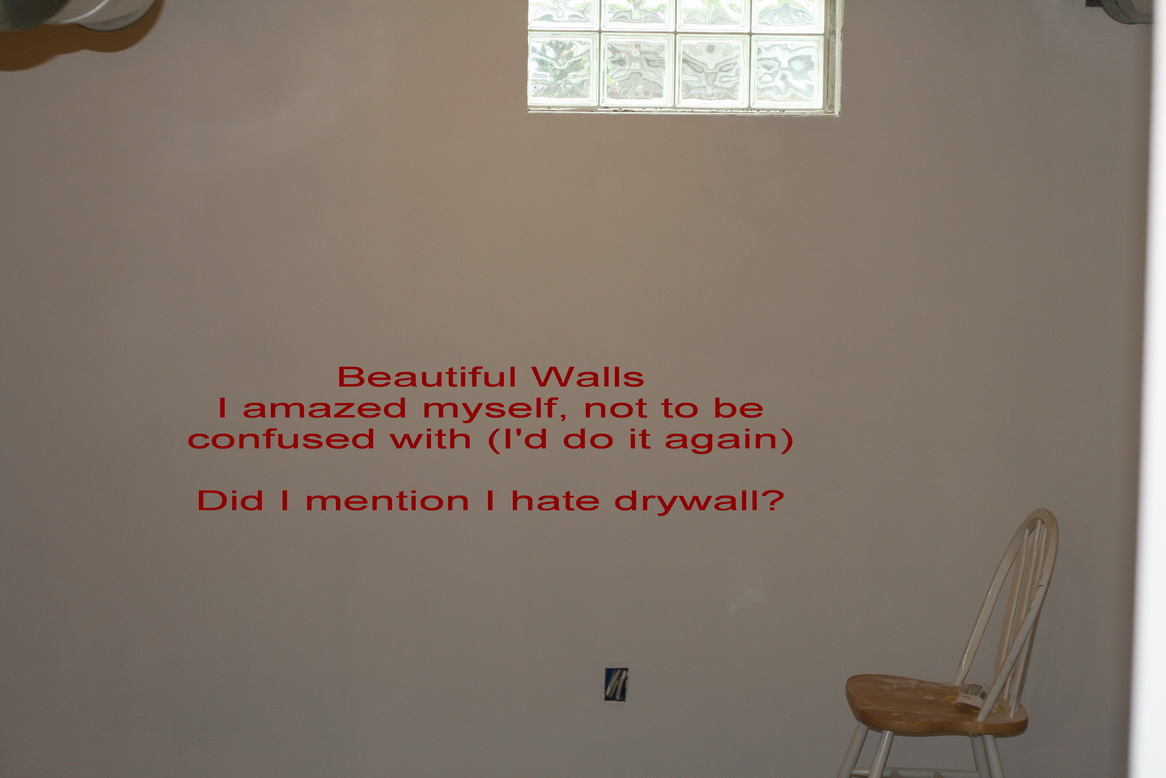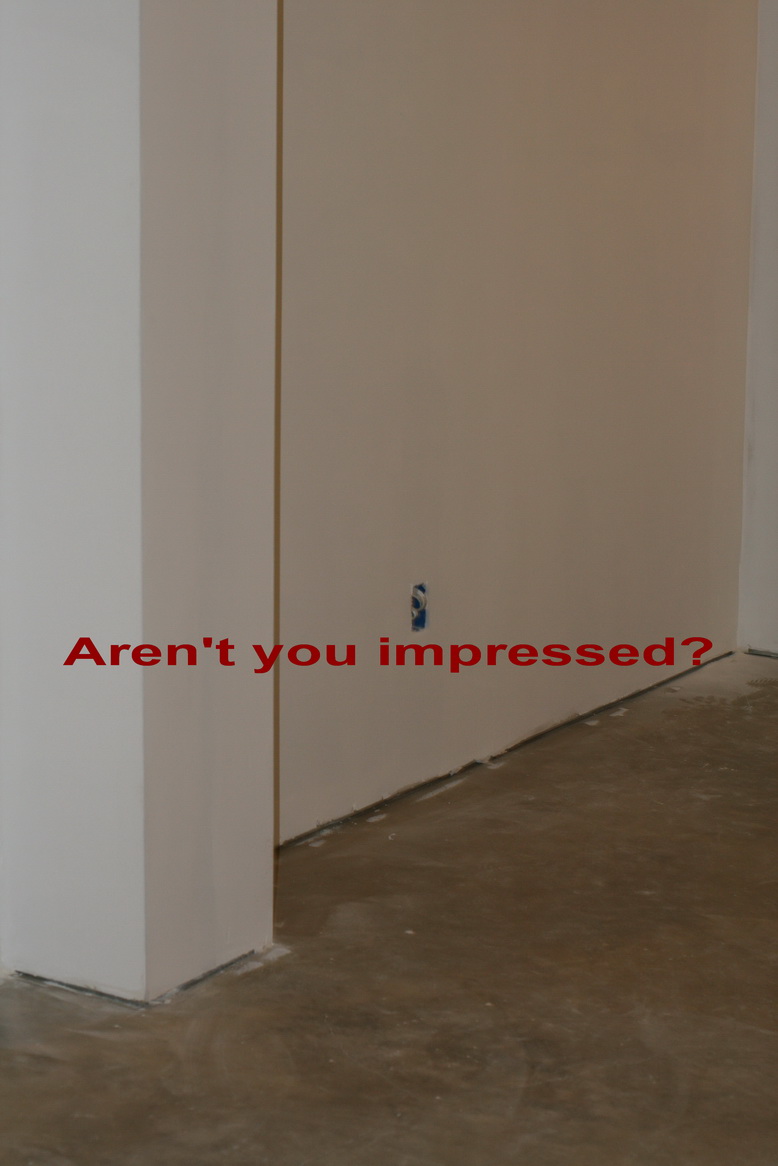 Off to paint more walls, more to come!
It is apple season again and this is one of our favorite things to do. This was the first of several weekends that we will be heading for apples and pumpkins!
Apple Picking!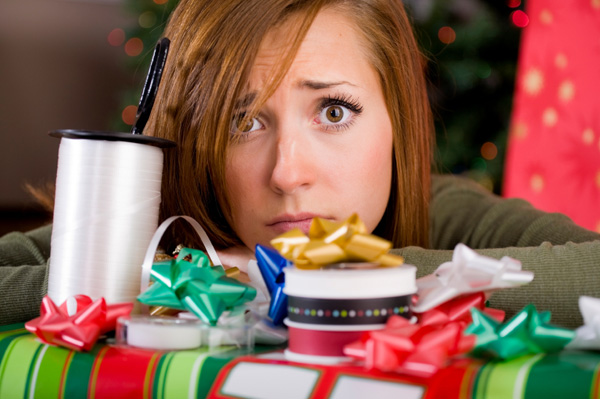 I had to go out and do a little shopping for the boys for some dress socks and dress shirts for a wedding that we were attending over this past weekend.  Typically, I love the holiday season, because with it, comes baking, and all the fun aspects of preparing for them.
Over the years it seems like the push to get holiday merchandise on the shelves has become a top priority for retailers.  I am all for getting a jump on your planning but Christmas in September????  I haven't even gone to the pumpkin patch to pick out a pumpkin for Halloween yet, my boys don't even have a costume.  I seriously think that we are all stressed enough without rushing our minds and pocket books into the hustle and bustle of Christmas shopping.  Does anyone really want to buy holiday bobbles and garland even before the leaves start to change or have I missed the bus on this one too even if you have a steal of a coupon?
I am almost getting to where I want to run far away from stores that have Santa one aisle over from the bulk bags of Halloween candy and the goblins and ghoul decorations.  Don't they realize that they are overwhelming us, stressing our already hectic lives and making it a chore rather than something to enjoy?  I need to go grocery shopping tomorrow, so can you please hide the twinkling lights and keep the fah lah lahs on mute, maybe just until I don't have to wear shorts anymore and the trees outside show a hint of Fall?  Pretty Please?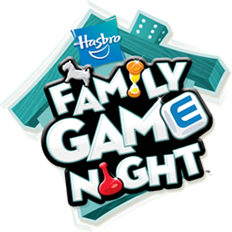 Family time is so hard to come by with everyone's busy lifestyle.  I think that it is important to take a time out to be together and focus on some activity that you can do as a family without any outside interruptions.
So as part of the family time initiative, Hasbro is having its first everNational Family Game Night on September 23rd.  They want you to turn off the TV, gather round the table and break out your favorite games like Monopoly, CLUE, or a fast and furious game of Connect Four.
About Family Game Night
"Family game night invites families everywhere to turn off the outside world for a short time and create memories together," said Belisa Anzalotti, Director of U.S. Marketing for Hasbro Games. "Hasbro has established National Family Game Night to designate one evening where American families are encouraged to play games and share in learning and laughter."

For families on a budget, National Family Game Night provides an opportunity to share an affordable night in. Buying a new game costs significantly less than many other entertainment options, such as dining out or attending a sporting event, and Hasbro games can be played year after year providing hours of entertainment. When planning your family game night, consider some of America's favorite Hasbro games, most of which are available for less than $20: MONOPOLY, SCRABBLE, OPERATION, YAHTZEE, GUESS WHO?, BATTLESHIP or CRANIUM. Or, if you're looking for a new game, try PICTUREKA!, a fast finding picture game that provides fun for the whole family.

Some of Hasbro's classic favorites have also been updated this year, adding a new dimension of play to each game. For example, MONOPOLY Family Game Night: Championship Edition gives players the opportunity to host a Championship showdown at home, complete with tournament style rules and a Mr. MONOPOLY trophy for the victor. CLUE: Secrets & Spies Edition is a new suspense-filled game of global espionage where players work undercover and decode secret text messages sent through real time cell phone text messages. And CONNECT 4×4 is the first double grid, four-player game of CONNECT 4, introducing more competition and strategy to the classic game of four in a row.

In addition to offering hours of fun and entertainment, games also provide countless learning opportunities. Playing games reinforces patience, turn taking and teamwork, as well as losing gracefully and following directions. MONOPOLY, for example, is a great way to start teaching kids and young adults budgeting skills, while BOGGLE and SCRABBLE help with spelling, and CLUE helps with deductive reasoning. Spend an affordable night in with any Hasbro game for an educational and enjoyable experience that will be remembered for years to come.
I can remember before my husband I got married, we spent may Saturday nights with friends playing Monopoly and to this day, it is still one of my favorites.  It is so fun to grab some snacks, turn off the television and just have fun talking and laughing with a good old fashioned board game.  With the boys, just starting to get the idea of playing games, we have decided to take the time once a week to play a game together.  National Family Game Night is a perfect opportunity to start a tradition and make lasting memories, and come together as a family.
Outside National Family Game Night, you can set s a specific day each week and involve family in planning their own special game night.  For the competitive folks you can set up a scoreboard to keep track and award a winner a trip to their favorite restaurant, or have the ultimate game player trophy to pass on from year to year.  Whatever you decide you can make it something special.
Get your game face on for September 23rd!