Holidays Did I Miss December?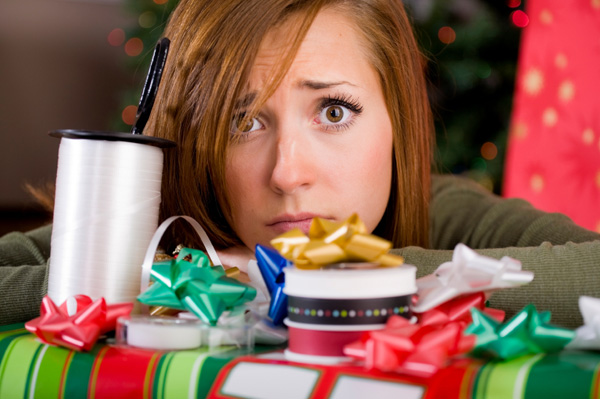 I had to go out and do a little shopping for the boys for some dress socks and dress shirts for a wedding that we were attending over this past weekend.  Typically, I love the holiday season, because with it, comes baking, and all the fun aspects of preparing for them.
Over the years it seems like the push to get holiday merchandise on the shelves has become a top priority for retailers.  I am all for getting a jump on your planning but Christmas in September????  I haven't even gone to the pumpkin patch to pick out a pumpkin for Halloween yet, my boys don't even have a costume.  I seriously think that we are all stressed enough without rushing our minds and pocket books into the hustle and bustle of Christmas shopping.  Does anyone really want to buy holiday bobbles and garland even before the leaves start to change or have I missed the bus on this one too even if you have a steal of a coupon?
I am almost getting to where I want to run far away from stores that have Santa one aisle over from the bulk bags of Halloween candy and the goblins and ghoul decorations.  Don't they realize that they are overwhelming us, stressing our already hectic lives and making it a chore rather than something to enjoy?  I need to go grocery shopping tomorrow, so can you please hide the twinkling lights and keep the fah lah lahs on mute, maybe just until I don't have to wear shorts anymore and the trees outside show a hint of Fall?  Pretty Please?