Room In Progress Part 3
Sorry that I haven't been able to update on the room progress until now.  I have been so busy with weddings, and sick kids and running to the basement every chance I get to get the room ready for carpet.  My hands are spattered with paint as I type this and did I mention that I HATE drywall?
The pictures that I have here are when the initial finishing started, and a few pictures of the walls after they were completely mudded and the primer was on.  I am just now getting some color on the walls.  The next step will be to have Rite Rug in to install the carpet!  I cannot even begin to tell you how excited I am to get to that point so I can start arranging the room and getting the trim up.  I don't want to give too much of the room away until it is close to completion.  I underestimated the work required to do this yourself and I spend a lot of my free time down there.  I hope to not see another paint bucket for a long time  lol.  Three gallons of primer and two gallons of color so far have been put on the walls!  The ceiling won't go in until the Spring and it will be a drop ceiling (we hope, no clue about how it works) so not too much of a mess.
Sorry about some of the quality, my nice camera was in repair (grumble!)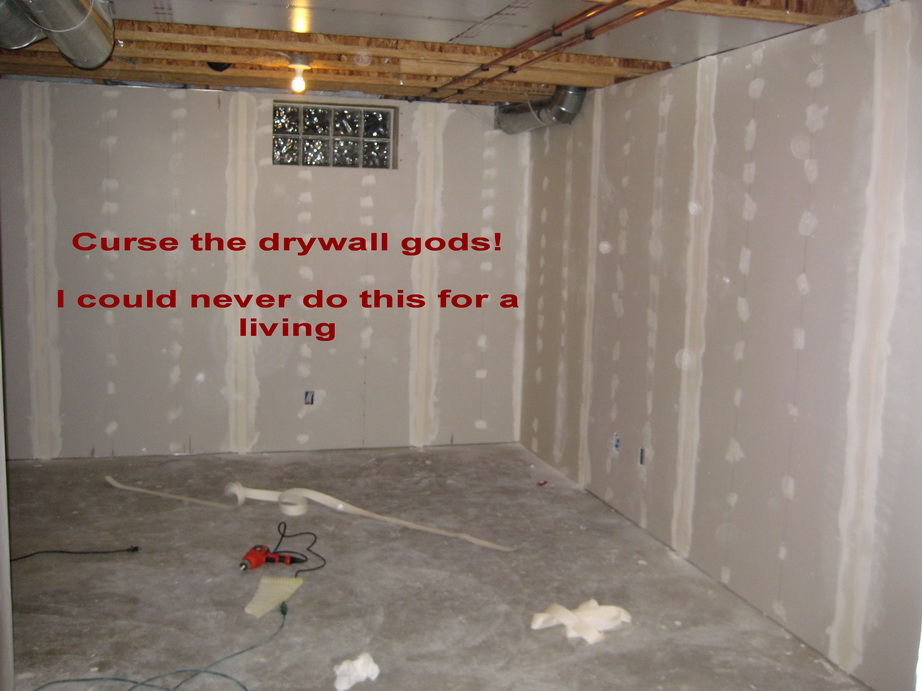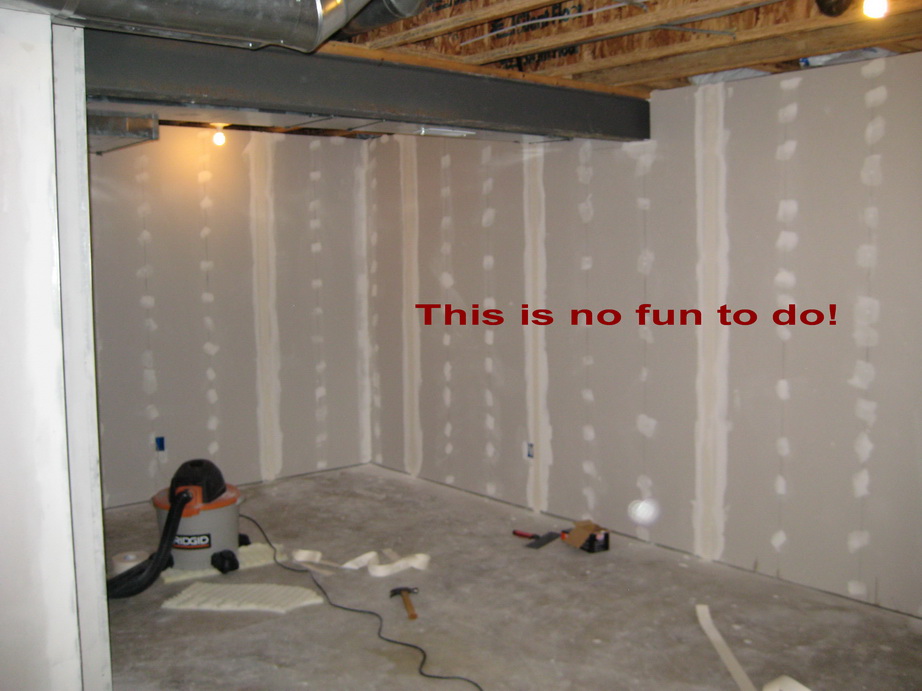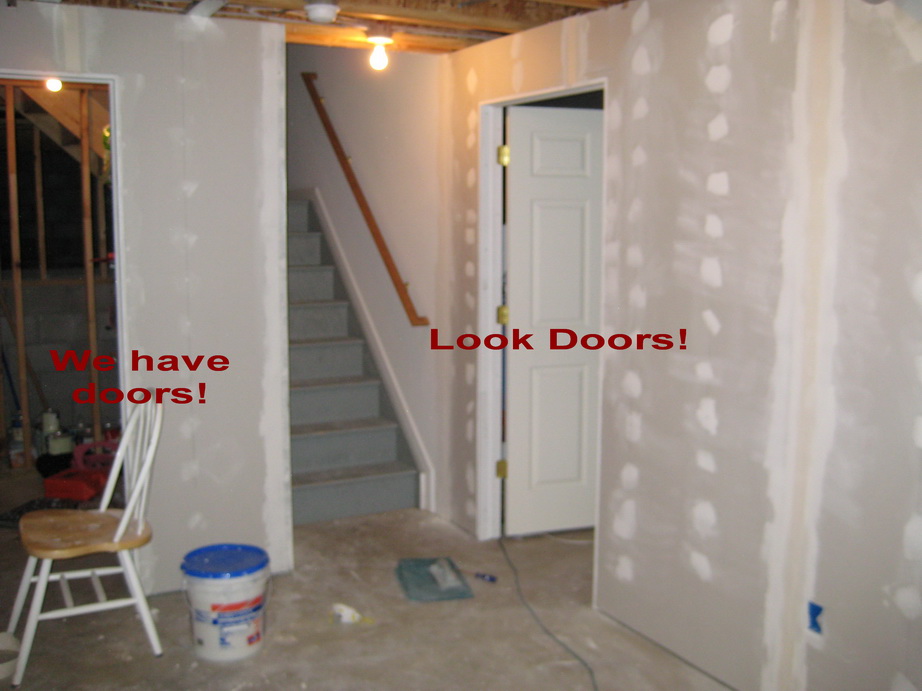 LOOK AT THE BEAUTIFUL WALLS!!!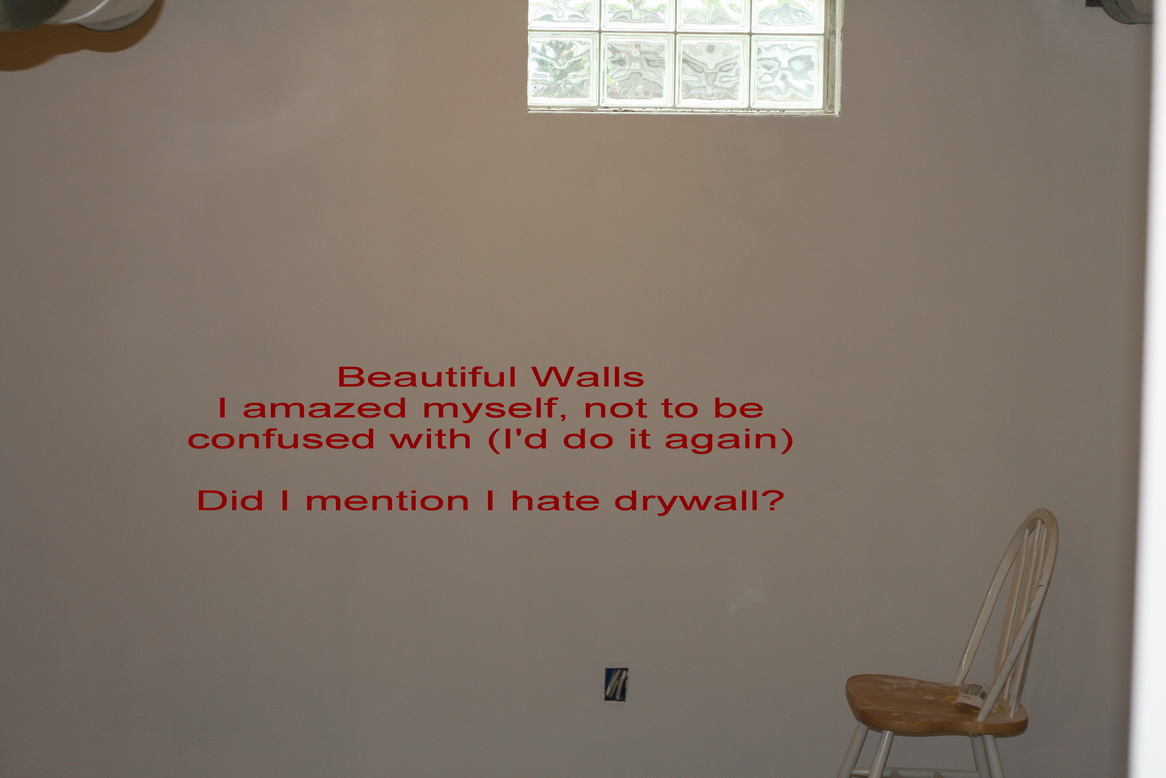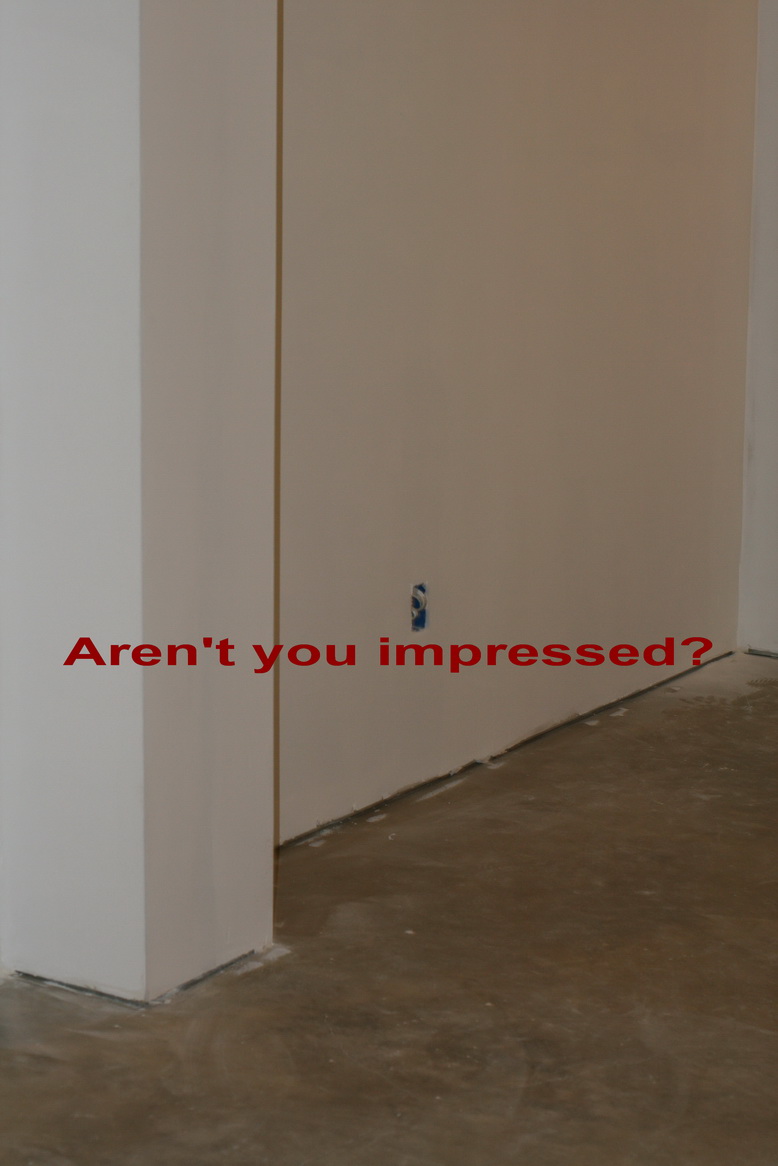 Off to paint more walls, more to come!