Reflections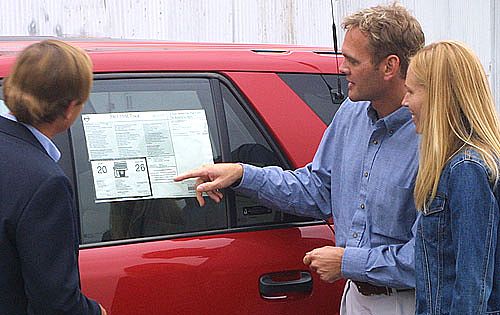 I currently own an SUV but eventually I know that we are going to outgrow it.  Finding a new family car can sometimes be difficult when you are considering all the options these days.  It is often easy to overlook the not so obvious things when trying to find a really good and safe family car.  It is always good to have some sort of starting point to kind of guide you in the best direction.
From personal experience even picking out a car seat is something that you have to research.  There are options galore in terms of safety, comfort, price, and how it will best fit your child.  The same holds true for the vehicle you use to tote your family around in.
There are many tips out there for purchasing a new car but I thought that these tips from the folks at Auto Trader would help you have a place to start!
Tips from experts at AutoTrader.com
Experts from AutoTrader.com, the ultimate automotive marketplace, offer the following overview on popular family-friendly models, including minivans, sport utility vehicles (SUVs) and sedans:
SUVs – Attractive, roomy, sturdy, powerful and responsive, these vehicles have been a very popular choice in recent years.
Pros:
Often sit up higher, an ideal feature for improved all-around visibility.
Often equipped with four-wheel or all-wheel drive to handle different terrains.
Typically feature family-friendly bonuses, such as rear-seat DVD players and enough cup holders for the entire family.
Cons:
Can be gas guzzlers.
More prone to rollovers, leading to safety concerns.
High thresholds may lead to trouble loading items into some SUVs.
Minivans – When they first appeared on the scene and before SUVs took the stage, minivans were the ultimate family vehicle choice – and are making a comeback.
Pros:
Less likely than SUVs to roll over in a crash. Built-in crumple zones help to absorb the impact and protect    passengers.
Roomy for passengers and allow a great deal of cargo space.
Often equipped with automatic sliding doors, which lessens the stress of loading the car while holding a child.
Low threshold makes it easier to remove car seats and load groceries.
Cons:
Generally have a lower resale value than an SUV.
Family Sedans – As gas prices rise, so do the attractiveness and sales of sedans – especially smaller, more gas-friendly ones.
Pros:
With a smaller size, family members can be within reach of the driver.
Include perks like affordability and nimble handling.
Can offer better gas mileage than most SUVs and minivans.
Cons:
Storage space can be more limited.
Other Factors Parents Should Consider when Looking for a Car:
·    Size and activity level of a family. Are family members involved in extracurricular activities or sports with equipment that requires more storage space, or will the car primarily be used as a means to get from Point A to Point B? Does the car need to be large enough to fit everyone and everything inside, or will a more economical sedan suffice? These are important factors to think of when looking at different vehicles.
·    Safety. Parents should take note of important features with which a family car should come equipped, such as electronic stability control, side airbags, anti-lock braking systems and tire pressure monitoring systems. When you're looking at specific models, if you choose an SUV for your family car, look for responsive mid-size models with excellent crash test ratings, or consider a crossover, which combines the safety of minivans with the sleek features of a traditional SUV.
·    Personal preferences and convenience. Personal preferences such as cargo area size and ease of car seat installation vary for each parent and absolutely important to consider when looking at different cars. Parents may also want to consider factors that make things more convenient when it comes to children, such as dark upholstery (for spills and messes), keyless entry (when you're juggling kids and other items) and a LATCH system, which makes installing car seats easier and safer.
There is a ton of stuff here to consider.  I know our next purchase we are considering a minivan.  Although I hate minivans, it is going to be the more practical solution to our growing family.  For now I am happy in my SUV and not ready to give it up.  Good luck car shopping!

Becoming a new parent is one of the most exciting and overwhelming times in your life.  I can remember finding out that I was having twins, and as much as I was excited, the amount of information you have to process when having a new baby or babies can sometimes be a daunting task.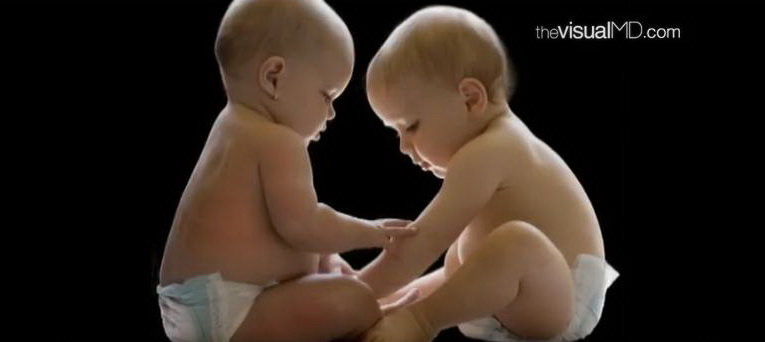 Infant nutrition is key to your baby's development. One of my prime concerns with the boys was making sure that received what they needed in terms of their nutrition.  I had almost certainly known that I wanted to breastfeed but there are so many other things that come along with that one decision.  I can remember looking at what I needed to help maintain a healthy milk supply while breastfeeding, what the boys needed in terms of additional nutrition if they weren't getting what they needed from me.  For instance, the doctor had them taking vitamin supplements to get adequate Vitamin D, and I paid close attention to formula when I had to supplement.  Then, it is a whole new ballgame when you introduce them to solids.  There are so many things just outside of caring for children and yourself, that having a resource to go to can offer a new mother that extra support during and overwhelming time.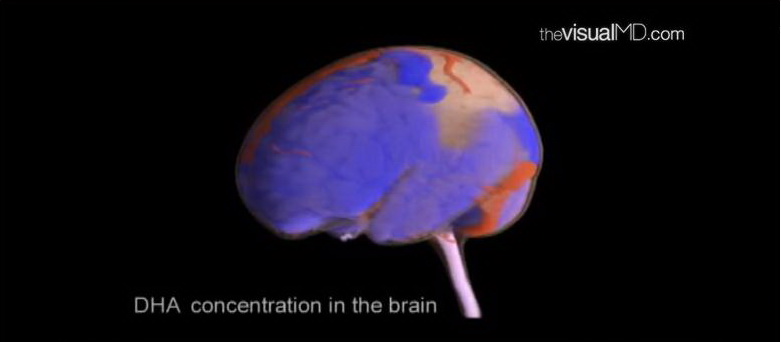 InfantNutritionCenter.com is a site developed by Mead Johnson that takes an awesome and incredible 3D journey through infant nutrition.  The site lets you explore and learn current research findings through video, pictures, and graphics, in depth questions like why infant eyesight depends on getting enough DHA and what key nutrients contribute to the healthy growth of your child's brain.  There is a wealth of information, and I love that it offers more than just reading the information.  I found myself engrossed looking at the nutrients infants need and how they are broken down and how their bodies break these down and how they are important in development.  I was amazed to learn that infants grow so rapidly that their bodies must take in the equivalent of 9000 calories a day!  There is so much more in the way of information included in the interactive libraries and I think we forget just how fine tuned the human body is.
InfantNutritionCenter.com is a really great site with wonderful resources for moms.  I love the graphics and there is so much there to learn if you are an expecting mother or if you already have children.  There is always room to learn something new!
**I wrote this review while participating in a blog campaign by Mom Central on behalf of Mead Johnson. Mom Central sent me a gift card to thank me for taking the time to participate.**

Did you know that I have relatives everywhere in the world.  The Netherlands, Zimbabwe, Taiwan, and a few others where I have very wealthy uncles and next of kin that left me millions?  It is so nice that my debt will be paid in full and I still have bazillions left so I can buy out Walmart and Bill Gates!
Are there really people dumb enough to click on this stuff?  Well lemme guess, probably because the spam wouldn't exist otherwise.  You would really be surprised at how original these spammers can be.
Off to buy my husband that Ferrari he wants, and line my house with gold.  What?  You're just jealous!  I know.
I know with the colder weather coming up, it means much more time spent indoors with your children.  With twin 3 yr old boys it makes it hard when they are so full of energy and you cannot let them out to play.  The past few days have been so rainy here and I was scrambling to find something to do with them, that would occupy at least one hour of the day.  Finding small crafts for toddlers is sometimes a challenge but I ran across a really cute one at Walmart the other day.
Wilton the famous cake decorating and candy making supply company had these really cute Halloween candy necklaces that kids can put together and they were only $3.99, so I thought I would give them a try.  The boys had a blast and had even more fun eating them!  It is a nice little project to do with kids ages 3 and up, and they may need a little help.  But stringing on the candy beads is also a great way to develop those fine motor skills.
Check out our crafting day!!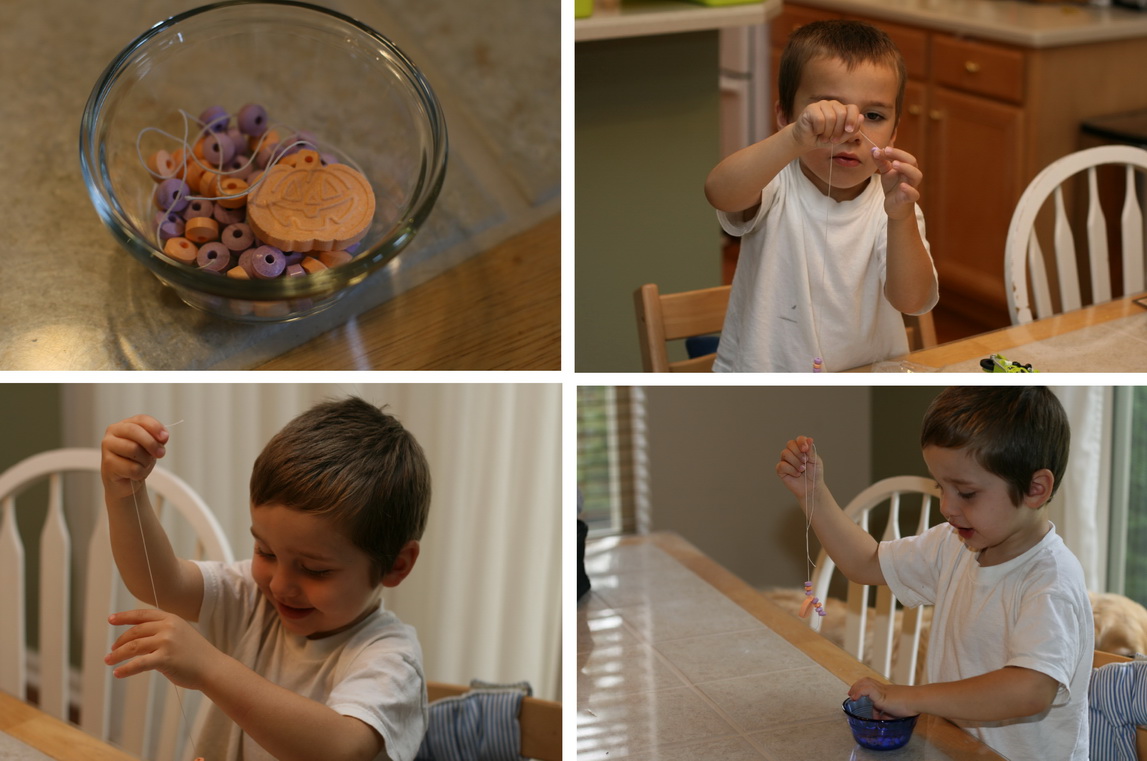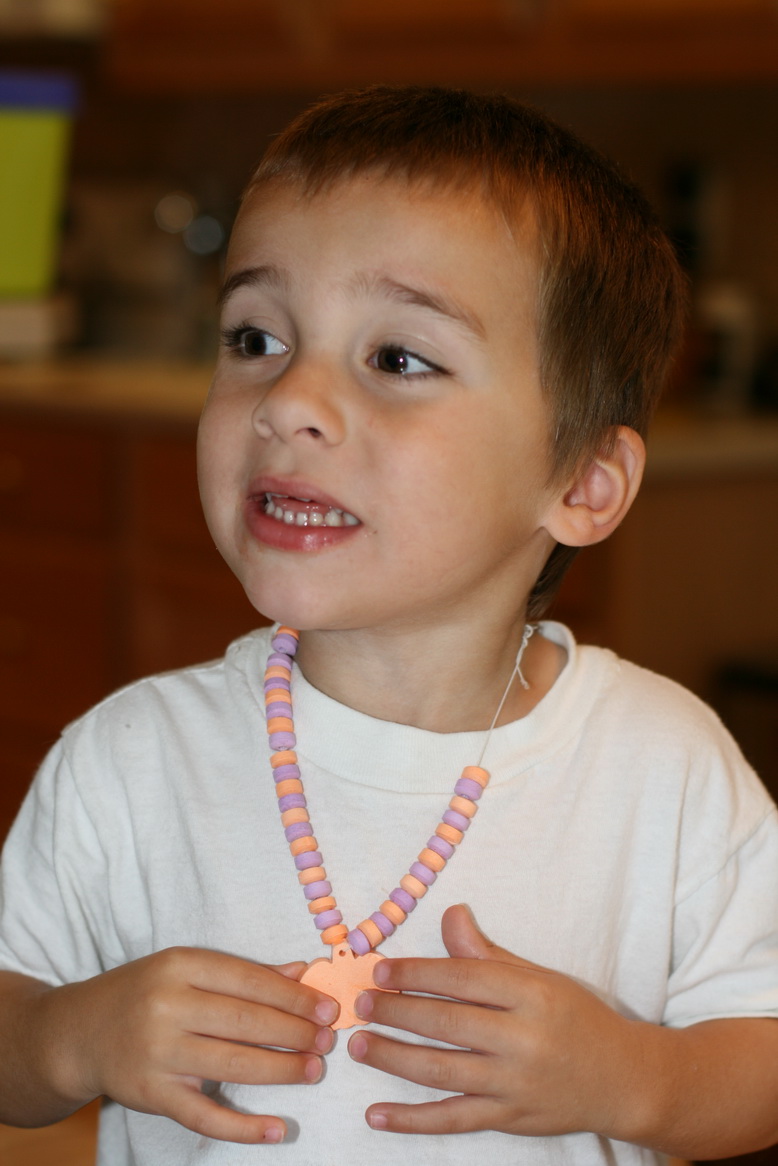 At The Pumpkin Patch! *scroll down*



When I think back to my school aged years, there were a handful of people that I remember, but over the years you tend to lose touch or you just find yourself wondering where they are and what they are up to. There are a few people along the way, that made a difference in my life and they are the ones that I remember the most.
I had one particular teacher that I loved. She was my English teacher, Mrs. D and I always loved the hour I got to spend in her class each day. Let's face it that, English isn't the greatest subject, but I loved to write and I loved the enthusiasm she gave me in wanting to learn. She gave me the self confidence that kids need in those awkward teenage years. I kept in contact with her for many years after my 8th grade year but somehow, life got in the way and we lost touch. I was sorting through some old writings that I did and began wondering if somehow I could get back in touch. There are several ways to people search but without knowing where the person might be the internet is always useful!
I visited MyLife and was able to do a search for Mrs. D and found several results, including the state in which she now lives in. It gave me a really good place to start and I am hopeful that I can get in contact with my old English teacher and maybe have a lunch together and catch up on old times. I love being able to have new resources outside of the phone book, because that has its limits. If you are looking for someone that you have lost touch with, My Life is at least a really good place for you to start! I hope you find what you are looking for.
Well….
I was on my way to the laundry room this morning, and around the corner I  see this.  I had to laugh because it was just a funny finding!  Maybe it's their way of adding a decorative touch  LOL!
I absolutely love Paula Deen, in a very I want to stand in the kitchen with her and cook all day, sort of way.  I am a comfort food girl and being a mom to twin three year olds, and a husband that doesn't cook, I rarely get to eat what I call good home cooked food.  For me, I can cook some really good dishes, but it never tastes the same as when someone else helps with the meal or cooks it.  I'm not saying that Paula should come and cook a meal for me, but I would love to be in her kitchen for a week and learn some new ideas.
I love the way she says "Pie" and I was in tears laughing when she dropped the bowl in the mixer on the Oprah show!  She strikes me as a down to earth person, who I could easily get along with.  I am the quiet sort of gal, but I am sure she could make me forget about that.  My dream would be to have her in my kitchen, although I would be embarrassed about my lack of cookware, shoot it wouldn't have to be my kitchen, I don't think I would care if Paula Deen was there.
If I could have anyone in the world cook for me, it would surely be Paula Deen.  I missed her appearance at Blogher and I was pretty bummed.  Oh and is cooking really that neat or is that for television only, because I make a darn mess when I am cooking!  They make it look so pretty on tv that I would never have to clean my kitchen.  Give this mommy a spa, 12 hours of sleep and a meal with Paula Deen.  A girl can dream can't she?
Beautiful Sky!