Martha Stewart Living Thanksgiving Hotline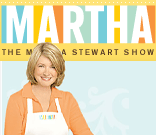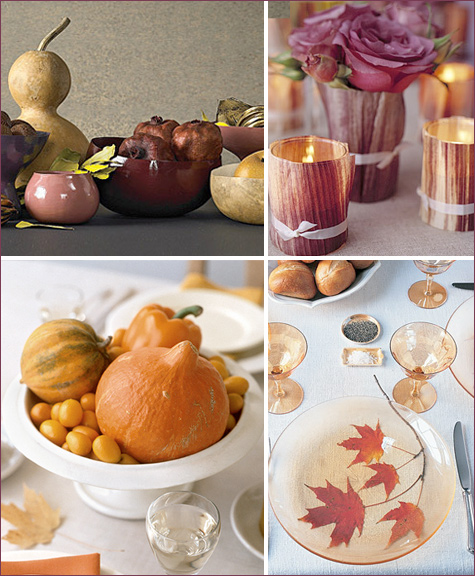 With the upcoming holidays, you know that us moms will be in the kitchen and cooking some of the family's favorite dishes. I am a huge fan of watching cooking shows when I get the chance, and if I had more time, I would probably be trying new things more often.
I just got wind of an upcoming event on Sirius radio with Martha Stewart. This woman has her stuff together when it comes to anything crafty or anything food related and I wish I could be a fly on the wall when these broadcasts go live. I love just about anything Martha Stewart and drool over all the beautiful things that she does and secretly dream up in my head the energy it must take to get all of that done.
One of my favorite things are the cookie recipes she comes up with for the holidays and all the neat ways she packages them up for giving. Eventually when the boys are older, I want to get back to doing those things.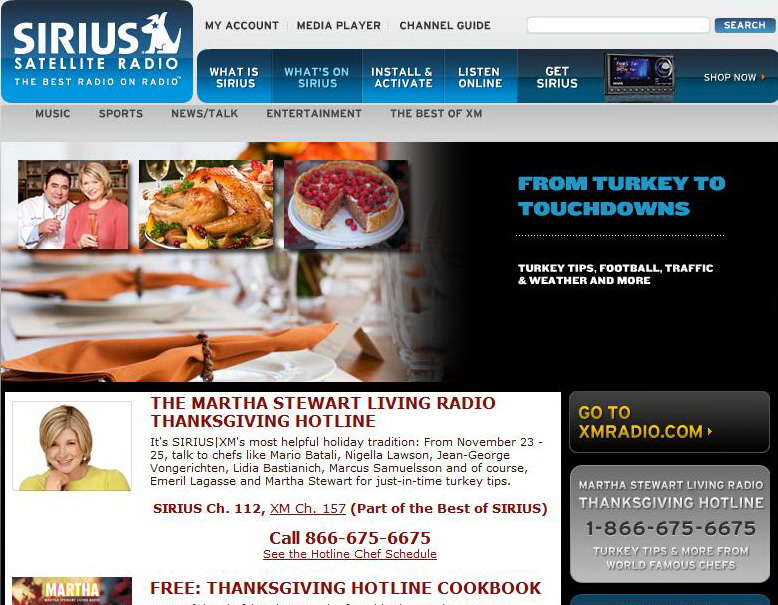 Here is a little bit about the upcoming Martha Stewart Living Thanksgiving Hotline..it looks like it is going to be a great show!
NEW YORK  November 10, 20009 SIRIUS XM RRadio (NASDAQ: SIRI) today announced that more than 30 top chefs and entertaining experts will participate in the Martha Stewart Living Radio "Thanksgiving Hotline." For 30 hours over three days

November 23, 24 and 25 these chefs and experts will broadcast tips, trricks, recipes, and kitchen secrets on SIRIUS XM to listeners across the country while answering questions from callers and tackling holiday quandaries ranging from the traditional to the unexpected.

For this annual SIRIUS XM special, more than 30 of the world's leading chefs and entertaining experts including Martha Stewart, Emeril Lagasse, Mario Batali, Lidia Bastianich, Jean-Georges Vongerichten and Bill Telepan will join the Martha Stewart Living Radioo hosts live in studio to reveal their juiciest Thanksgiving tips and personally answer questions and offer advice.

The Martha Stewart Living Radio "Thanksgiving Hotline" will air November 23, 24 and 25 from 7:00 a.m. – 5:00 p.m. ET on Martha Stewart Living Radio, SIRIUS channel 112 and XM channel 157 as part of "The Best of SIRIUS" package.  Each full day of programming and interviews will replay nightly at 7:00 pm ET on both SIRIUS and XM.

This extraordinary "Thanksgiving Hotline" offers Martha Stewart Living Radio and SIRIUS XM listeners a rare chance to hear these culinary legends divulge their favorite Thanksgiving recipes for the main course, hors d'oeuvres, variations on the traditional turkey meal, desserts, wine pairings, specialty cocktails (including non-alcoholic suggestions) designed for the holidays and much more. They will also share their personal Thanksgiving memories and family traditions.

Martha and her team of Thanksgiving experts will also supply useful tips for cooking on a budget and share simple yet elegant suggestions to spruce up the table and spread holiday cheer.

SIRIUS XM Radio listeners can call 866-675-6675 or email their questions to radio@marthastewart.com.

Full lineup of scheduled guests:

Monday, November 23

7:00 am ET: Alex Guarnaschelli, chef, Butter
8:00 am ET: April Bloomfield, executive chef, co-owner, The Spotted Pig

9:00 am ET: Michael Anthony, chef, Gramercy Tavern

10:00 am ET: Thomas Keller, executive chef, restaurant owner, Per Se, The French Laundry, Bouchon
11:00 am ET: Gina DePalma, pastry chef, cookbook author
12:00 pm ET: Bill Telepan, chef/owner, Telepan, cookbook author
1:00 pm ET: David Burke, chef, David Burke Townhouse, David Burke Prime and Fishtail

2:00 pm ET: Amanda Freitag, executive chef, The Harrison
3:00 pm ET: Emeril Lagasse, chef, restaurateur of numerous restaurants including Emeril's and NOLA, television personality, and cookbook author
4:00 pm ET: Martha Stewart, cooking, entertaining expert and founder of Martha Stewart Living Omnimedia

Tuesday, November 24

7:00 am ET: Mikey Price, executive chef/owner, Market Table
8:00 am ET: Lidia Bastianich, Italian chef, owner of numerous restaurants including Felidia, cookbook author, television host
9:00 am ET: Michael Lomonaco, executive chef, Porter House, television host, cookbook author
10:00 am ET: Nigella Lawson, television host, bestselling author
11:00 am ET: Johnny Iuzzini, executive pastry chef for Jean Georges, author, Dessert FourPlay: Sweet Quartets From a Four-Star Pastry Chef,
12:00 pm ET: Charlie Palmer, chef, restaurant owner of numerous restaurants including Aureole, Charlie Palmer Steak, cookbook author

1:00 pm ET: Anita Lo, chef/owner, Rickshaw Dumpling Bar; food/wine columnist
2:00 pm ET: Marcus Samuelsson, chef, owner, Aquavit, cookbook author; Isaac Mizrahi, leader in the design business for almost twenty years
3:00 pm ET: Frank Stitt, chef/owner, Highlands Bar & Grill, Bottega and Café Bottega
4:00 pm ET: Jean-Georges Vongerichten, chef, restaurant owner, television personality; Bernie Sun, sommelier, corporate beverage director for Jean-Georges' four-star restaurant group

Wednesday, November 25
7:00 am ET: Franck Deletrain, chef, Cafe Centro
8:00 am ET: Pierre Schaedelin, executive chef, Benoit Bistro
9:00 am ET: Mario Batali, chef/owner of numerous restaurants including Babbo, Del Posto, Casa Mono, Esca, television personality, cookbook author
10:00 am ET: Paul Liebrandt, executive chef, Corton, New York City

11:00 am ET: Elizabeth Karmel, chef, cookbook author and founder, Girls at the Grill, website that provides backyard cooks with simple barbecue instructions and recipes
12:00 pm ET: Jonathan Waxman, chef, restaurateur, Barbuto, cookbook author
1:00 pm ET: Rick Bayless, James Beard Award-winning chef, Frontera Grill and Topolobampo, cookbook author, television host

2:00 pm ET: Anne Burrell, chef, television personality
3:00 pm ET: Joey Campanaro, chef and owner, The Little Owl and Market Table, television personality
4:00 pm ET: Allen Katz, director of mixology and spirits education for Southern Wine and Spirits of New York; Govind Armstrong, executive chef/owner, Table 8, cookbook author

All of the chefs contributed their own recipes for a special, free online cookbook, Martha Stewart Living Radio's Thanksgiving Hotline Recipes, created for SIRIUS XM especially for the occasion. This extraordinary collection of recipes and tips covers everything from turkey to desserts to wine selections, and is available for download at www.sirius.com and www.xmradio.com.

For more information, please visit: www.sirius.com/martha and  www.sirius.com/thanksgiving