Sports Authority Is Teaming Up With Nintendo To Get Moms In Shape! *giveaway*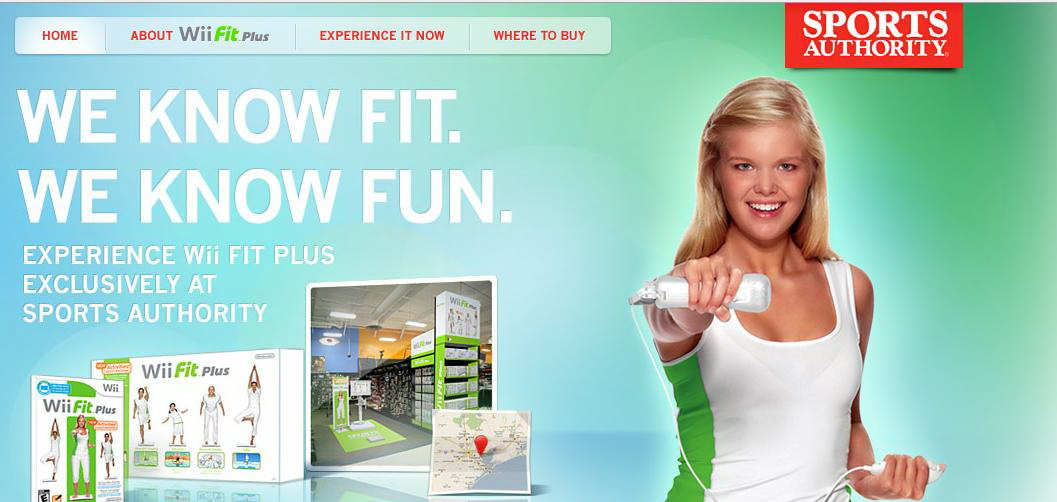 We are a huge Wii family here and love the opportunity to try out anything new.  With the Wii Fit board it has made it possible to have fun while getting in shape.  When  you are on a Wii Fit board you sort of forget that you are doing any work at all and that is my type of workout!
I was naturally excited to find out  that Sports Authority is teaming up with Nintendo to create a new way to experience fitness gaming.  Sports Authority will be selling Wii gaming consoles, Wii Fit and Wii Fit Plus, as well as various accessories and games for the Wii, in its stores.And to help you get to know the Wii better, Sports Authority will create a "We know fit. We know fun." experience at 102 of their stores. Stores will feature a dedicated area with a demo unit and knowledgeable trainers to help customers try the Wii Fit Plus before they buy! This is a great way to trade those boring workouts of the same thing  for something that is fun for everyone.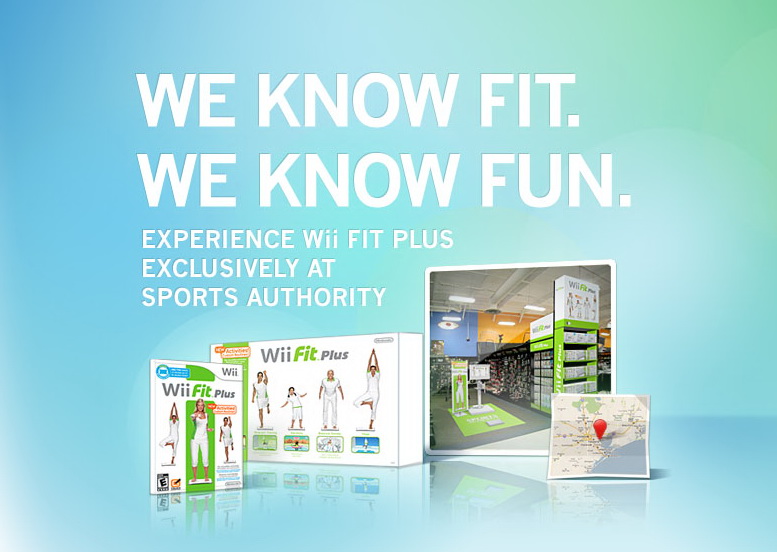 To kick off this great new initiative and campaign to get fit the Sports Authority is launching this experience on Thursday, Nov. 19 at its store in Torrance, Calif. (located at 3610 Torrance Blvd., Torrance, CA) starting at 9:30 a.m. If you are in the California area, the event will feature Jillian Michaels from the *Biggest Loser*, and the World's largest Wii Fit Demonstration with 102 people and tips from Jillian Michaels.  They are also giving away some really awesome prizes, Wii Fit boards included, so you won't want to miss it!
I can't think of a better way to get thinking about those dreaded New Years resolutions of getting in shape.  Rather than dreading it, why not make it fun!   You can find out more by visiting the Wii Sports Authority page.
As an incentive to get your body moving and in shape, DoubleBugs,  SportsAuthority and Nintendo, want to give readers a chance to win the Jillian Michaels' new fitness game for the Wii and a Wii Fit Plus board!
Here's  What You Gotta Do!
Visit Sports Authority and tell me what you would like to have to go along with your Wii Fit Plus Board and why you want to have a Wii Fit Board and come back here and leave me a comment
Additional Entries
Tweet about this great giveaway and Sports Authority
Add me to your Twitter
Blog about this great contest and Sports Authority's new program
Favorite me on technorati
Subscribe to my blog
Good Luck!!
Constest starts November 19, 2009 and ends December 12, 2009