Happy Thanksgiving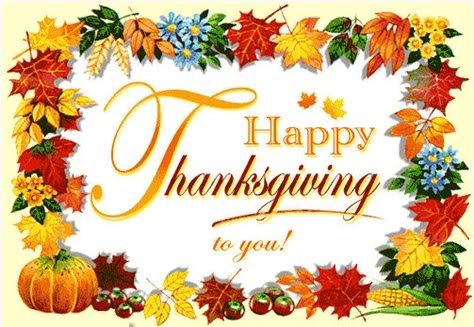 As we express our gratitude, we must never forget that the highest appreciation is not to utter words, but to live by them.  ~John Fitzgerald Kennedy
Although we didn't get to spend Thanksgiving with our bigger families, we still gathered around the table and had a wonderful meal.  I began the dinner by telling the boys that I was thankful for having them and their daddy, for the roof over our heads, the food on our table, for our dog and cat.
I asked them what they were thankful for and I got the cutest responses, and although I wasn't sure that they totally knew what it meant to be thankful, I wanted to start this tradition.  One of them was thankful for his fork and for the television  lol.  The other was thankful for marshmallows, his turkey, and his fire truck.
I hope that you and your families had a safe, happy and healthy Thanksgiving.   There is always something to be thankful for, no matter how big or small.