Hickory Farms and Holiday Traditions

I have almost always love the holidays, not for the hustle and bustle, but for the memories they create.  We have a huge family on  my Mom's side and I can remember the huge gatherings at Thanksgiving and Christmas.  I also cannot forget the food that occupied the tables in every corner of my Grandmother's home.  We are all well fed by the time we left her house.
She always had a spot set up with cheese and crackers and sausage from Hickory Farms and in a tiny dish off to the side those strawberry hard candies that often come in a gift basket from them.  I loved the selection of  summer sausage, and cheeses, and I would always set up a plate as a kid, and stuff a few of the strawberry candies in my pockets.  That wasn't the last I saw of my favorites because my mom would almost always bring home a Hickory Farms gift basket from the bank where she worked.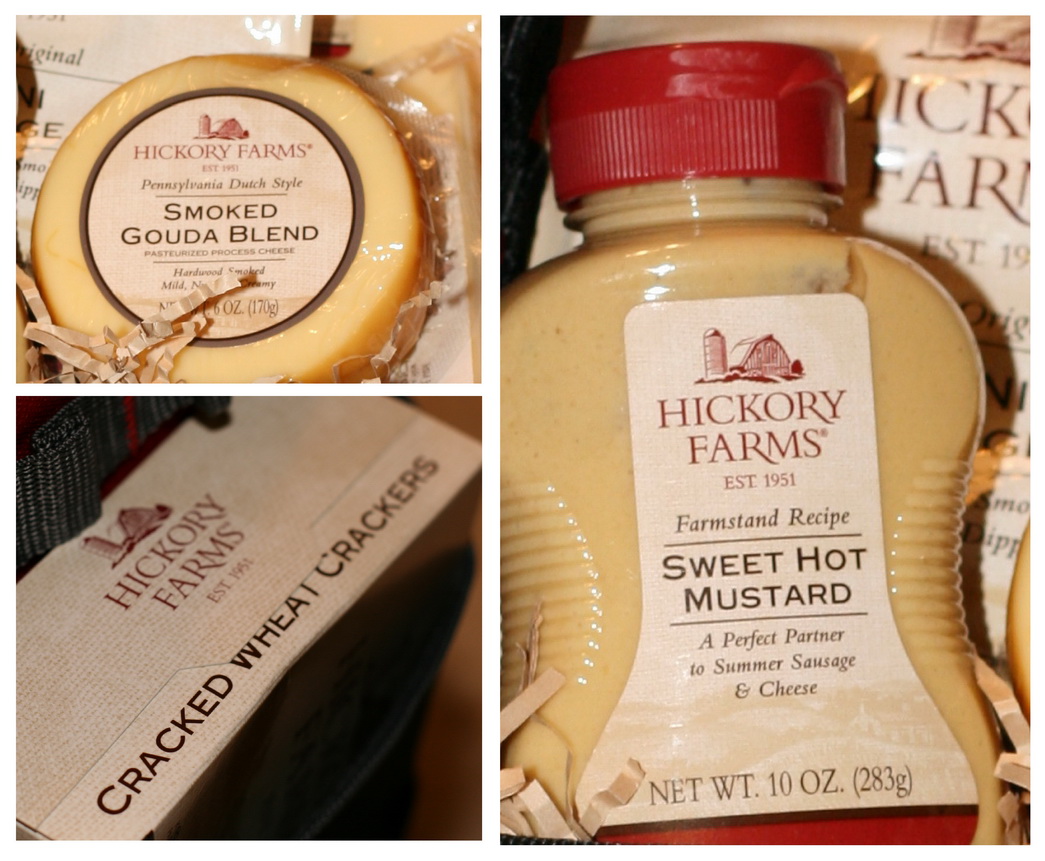 Fast forward to today, I still love to stop by the Hickory Farms displays in my local stores and occasionally pick up some of their summer sausage and cheese and set them out for the boys and the family to snack on. Recently, we were sent a wonderful gift basket for our family to try from Hickory Farms in this totally awesome tool bag that will come in handy for my husband to use around the house.  It is a great way to sort of give two gifts at once.  This gift basket came loaded with gouda cheese, mini sausages, crackers, mustard and many other wonderful signature items that Hickory Farms has to offer.  I loved the gouda cheese with the sausage and the boys gobbled it up.  The best way to serve the sausage is cold in my opinion, even though you don't have too.  Once the packages is open in this house, you won't have any leftovers.  I cannot think of a better way to add to holiday entertainment or making a classic statement in gift giving.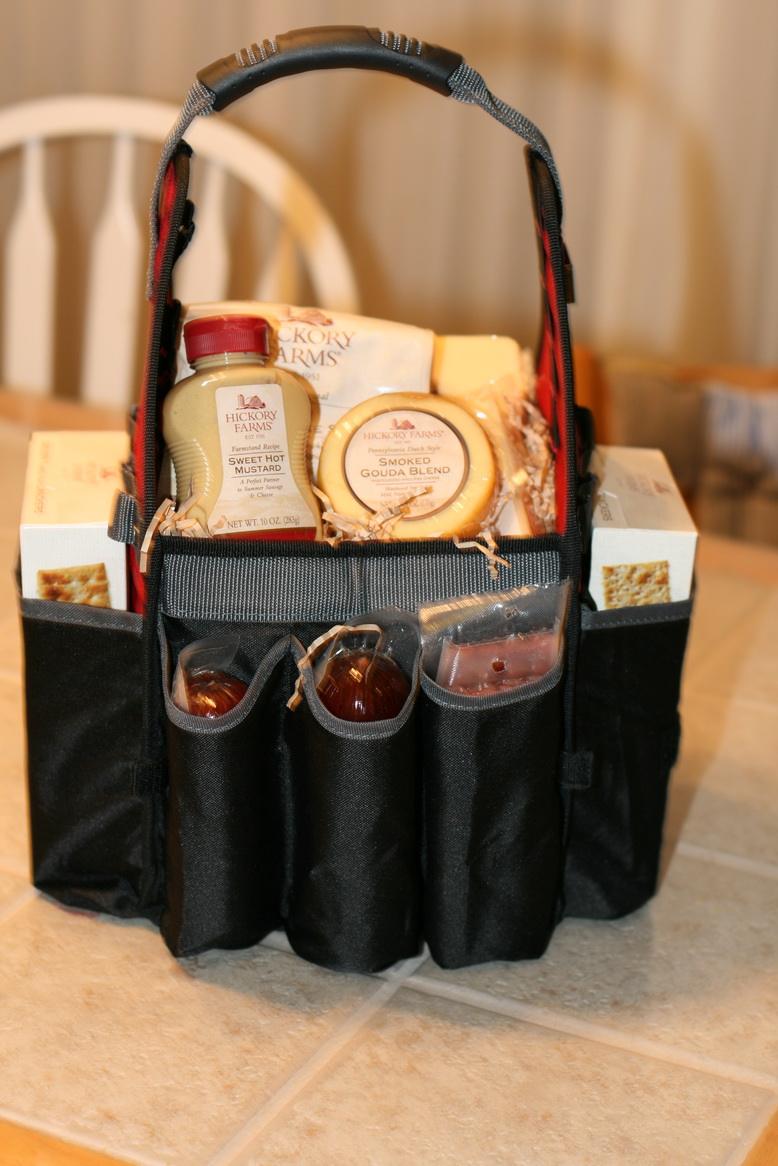 We loved all of the wonderful things Hickory Farms sent us, and the only thing missing this time around was the strawberry hard candy.  Hickory Farms has been around for as long as I can remember and have always offered a wonderful selection for gifts. It is a perfect gift to give for someone special or when you cannot think of something specific,  Hickory Farms makes gift giving easy.
"I wrote this review while participating in a blog tour campaign by Mom Central on behalf of Hickory Farms and received a Hickory Farms gift basket to facilitate my review."