Hello everyone, I am alive!  I took a little bit of a break from blogging to spend some time with my family and friends. It was nice break and now I am back in the saddle for the upcoming New Year.  It always nice to take a break and come back refreshed.  I got a lot of sleep while we were away and grandma and grandpas, and the boys had a whole lot of fun.
The holidays were really nice except for all the running, but that comes with the territory when you are in from out of town.  The boys got a ton of new toys from Santa and now I must figure out where to put them!
I will be updating regularly on the blog starting in January, and I am looking forward to 2010!  Where does the time go??
We celebrated the holidays a little early this year due to our travels to see family.  I had recently run some errands right in the middle of the hustle and bustle of everyone getting their Christmas shopping done.  I typically don't head to the local stores when it comes to getting gifts for everyone.  It is less stress just sitting here in the comfort of my own home and getting the things I need for family.  I think buying online is one of the best ways to shop.  You can find some pretty awesome deals and a lot of times free shipping too.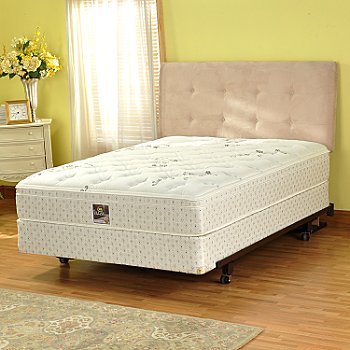 We will be travelling to my parents house for Christmas this year and the four of us and one golden retriever will be invading their house.  My parent have a relatively small house so we wind up sleeping in several rooms.  My husband usually ends up on an air mattress which isn't exactly the most comfortable.  So, I started looking at mattress sets that I could get for one of the spare rooms so my husband and I would be a little more comfortable.  I found somewhat reasonable set ups at Shop NBC that would fit nicely considering our space limitations.  They carry a pricier line of mattress sets but because my husband is a bigger guy we need higher end mattresses that will support well.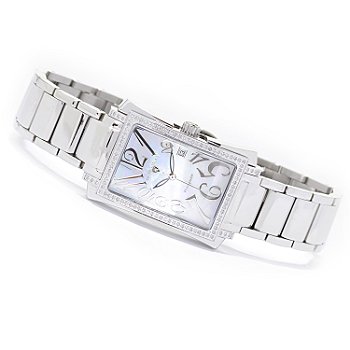 At Shop NBC they have a wide range of items, they have some really reasonable prices on king sheet sets, which if you know anything about sheets they can be pricey.    But if you want to splurge and get some really nice things for the family, Shop NBC has some really nice things that could put a smile on anyone's face.  I did notice that they do have a clearance space that had some pretty awesome deals on mostly clothing and some really pretty jewelry, and you can't go wrong with that when it comes to gifts for Mom. I even saw a watch that I would like to have (Hint hint!)  Check out Shop NBC for some fabulous finds!
**I was compensated for my time to review Shop NBC, the opinions I Have expressed are that of my own**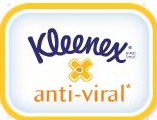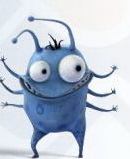 With all this talk of the swine flu it almost has me paranoid when the boys get even the slightest sniffle.  I must look like a total germaphobe at the grocery store when I am in race to wipe down the cart before the boys even touch it.  You hate to feel like you are paranoid but with having one child that is prone to bad asthma and the other who had so many ear infections, I try to be as vigilant as I can to keep things as germ free as possible.
Kleenex has introduced their Anti Viral tissues.  I think it is a really great concept from a Mom's point of view, when their are snotty noses in the house, I feel like I am constantly wiping somebody's nose and that in itself spreads plenty of germs.
About Kleenex Anti Viral

With the holidays comes all the family gatherings and meal preparations to feed what seems like an army of people.  I know how easy it is these days to go to the store for just a few simple things and you wind up spending nearly a hundred dollars and feel like you come home with next to nothing.  With the current state of the economy, I think families are truthfully struggling to keep food on the table and finding ways to make a holiday meal and or party memorable on a budget can sometimes be tough.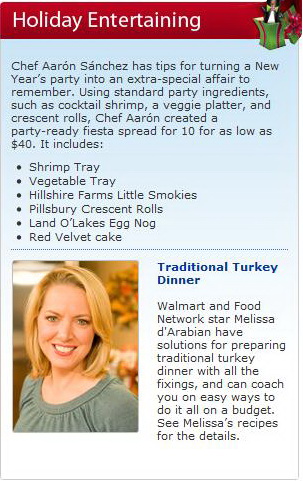 Walmart is helping families celebrate without breaking the bank and they are offering fresh and affordable holiday meals to help eliminate some of the stress that comes from footing the bill in hosting a large gathering.  Walmart's Christmas Dinner for Eight under $30 provides all the ingredients necessary for a traditional meal, including a 10-lb Spiral Cut Half Ham, three cans of Del Monte green beans, one 10-lb bag of russet potatoes, Sara Lee dinner rolls, and a pumpkin pie! The New Year's party basket for 10 for under $40 includes a Shrimp Tray, Vegetable Tray, Hillshire Farms Little Smokies, Pillsbury Crescent Rolls, Land O'Lakes Egg Nog, and a Red Velvet cake. And to give your recipes some pizazz Aaron Sanchez of Food Network is sharing some cooking tips and unique, delicious recipes he created with Walmart's basket of holiday and New Year's ingredients.  I am amazed at how much you can get for under $40 to make a really great event!  Not only that their holiday meal pages offer some great recipes and tips.
We do a lot of our pantry staple items at Walmart simply because they offer prices that are well below the supermarkets in our area.  I think that offering meals that the whole family can enjoy without the additional stress of finding out how to pay for all of it is a great way to give families a leg up.  One less worry makes our job as Moms a little easier so we can enjoy the holidays as well.
DoubleBugs, Walmart and Mom Central would love to give two lucky readers a $30 Walmart gift card to buy the perfect celebration meal for your family and friends.
Here's What You Gotta Do!
Tell me what your favorite family meal or tradition is, tell me what you love about Walmart's prices and meals for under $40
Additional Entries
Tweet about this great contest
Add me to your twitter
Blog about this giveaway
Grab my button and post it on your blog
Add Me To Your Technorati Favorites
Contest Starts December 18, 2009 and Ends December 31, 2009
Good Luck!
"I wrote this review while participating in a blog tour campaign by Mom Central on behalf of Walmart. In addition, I received a Walmart gift certificate to thank me for taking the time to participate and two to offer as a giveaway."

Congrats to all the newest winners on DoubleBugs
Logitech Pro 9000 Giveaway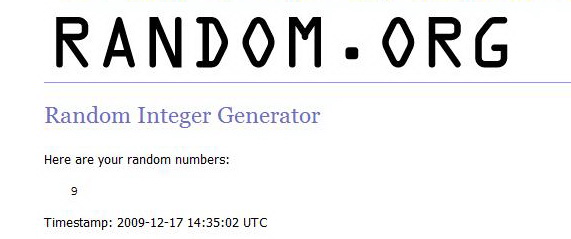 Carol

says:

I like this: V220 Cordless Optical Mouse for Notebooks
PN 910-001465

I want to win this because our granddaughter lives miles away from us, and this would enable us to see her via the cam!

Carol

says:

Carol

says:

Technorati cdziuba
Wii Fit Sports Authority Winner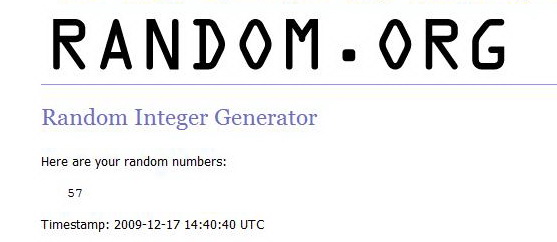 Janine

says:

I'd love this! My whole family could lose a few pounds, and this looks like a great way to do it. I'd get the Wii Sports Resort Game too! Thanks for the great giveaway!
Janine
me@mookiej.com

Janine

says:
Maukilo Giveaway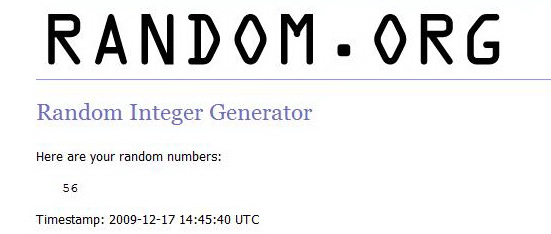 I would buy the Wooden Tea set for my daughter!

I faved you on technorati.

I have your button on my blog's sidebar.


I was recently watching a news story about the dangers of teen drivers and the amount of text messaging they do while on the road.  We are in an age where technology isn't the same and it's hard to find people that don't own a cell phone.  I can remember being a teenager (wow that makes me feel old) and having the constant contact with friends.  Today it is even easier than going to hang out, you just pick up your cell phone and test away.
Texting behind the wheel of a car is getting more popular amongst teens and that is scary.  Not only are they new and very inexperienced drivers but it is compounded by even more lack of attention when you throw a cell phone in the mix.  I don't know about you, but as a teenager I was easily distracted by things.
According to The Allstate Foundation, two thirds of teens admit to texting and instant messaging while behind the wheel! Yet nearly 81% of teens rate parents as their number one driving influencers.  Recent research by Virginia Tech's Transportation Institute reveals that texting while driving can increase the risk of an accident by 23 times.  That is a pretty big percentage jump and not a risk I would want my child taking.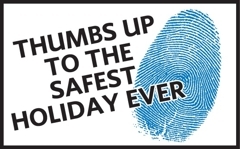 Allstate's "X the TXT: Thumbs Up to the Safest Holiday Ever" campaign challenges teens and parents alike to make the pledge not to text and drive. By joining the cause at www.causes.com/thumbsup, you're pledging to put your cell phone down behind the wheel. For each person who takes the pledge, Allstate will donate $1 to the National Organizations for Youth Safety (NOYS) – a collaborative network of national organizations and federal agencies that serve youth and focus on youth safety and health – for safe teen driving programs.
As part of the campaign, a 30-city "X the TXT" tour kicks off this holiday season during which teens and their families can add their thumbprints to a pledge banner as a public commitment not to text and drive.
I cannot think of a better way to teach your teen safe driving and help give funding to organizations to help educate our children of the potential dangers of getting behind the wheel.  You want to give them their freedom, but you also want them to be educated, cautious and responsible drivers.  It is so easy to give in but a labor of love to be vigilant with your kids.  Allstate can help give you and your teenagers a good start behind the wheel.
"I wrote this review while participating in a blog tour campaign by Mom Central on behalf of The Allstate Foundation. Mom Central sent me a gift card to thank me for taking the time to participate."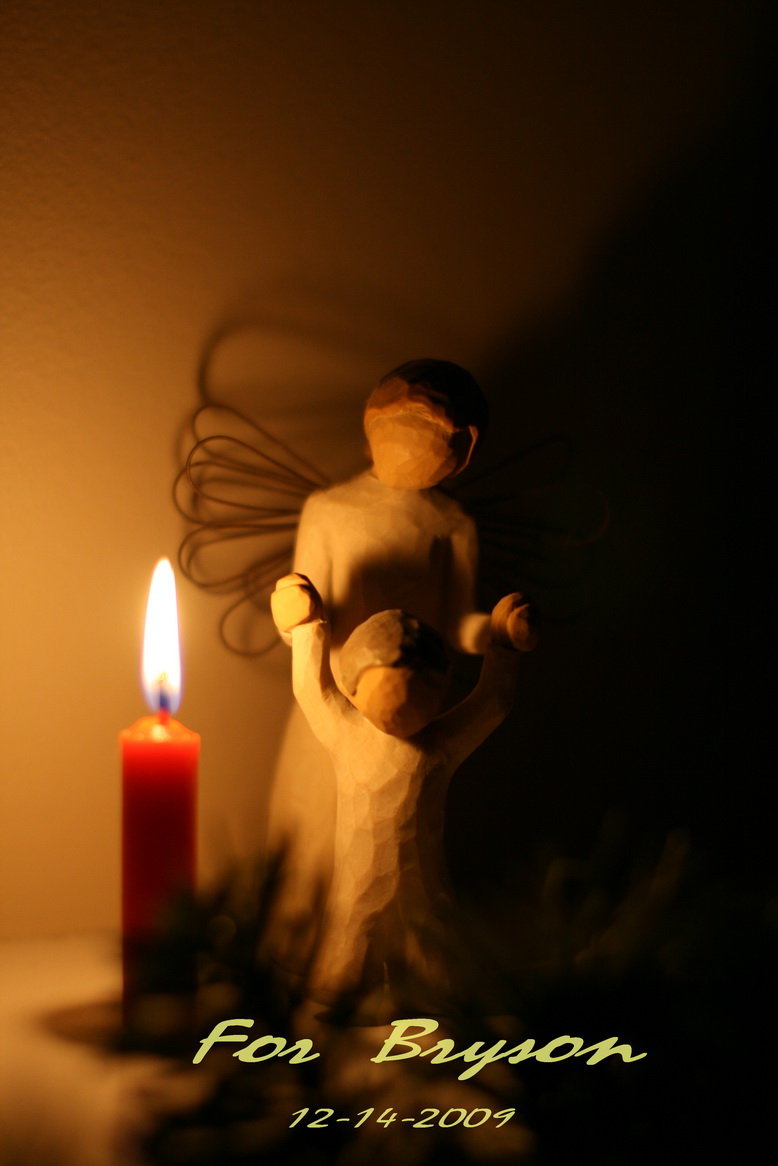 In our house we have been reading to the boys from a very early age nightly before bed. Sometimes we read one book and sometimes we read three. Reading is such an important factor in a child's development of language skills, and literacy.
Sometimes though, many children in lower income families simply don't get read to or cannot afford to have books in the home. Even worse, some of the lower income education centers and daycare lack a supply of age appropriate books. And, a recent study shows that the ratio of books per child in middle income neighborhoods is 13 to 1, while in low-income neighborhoods, the ratio is 1 age-appropriate book for every 300 children.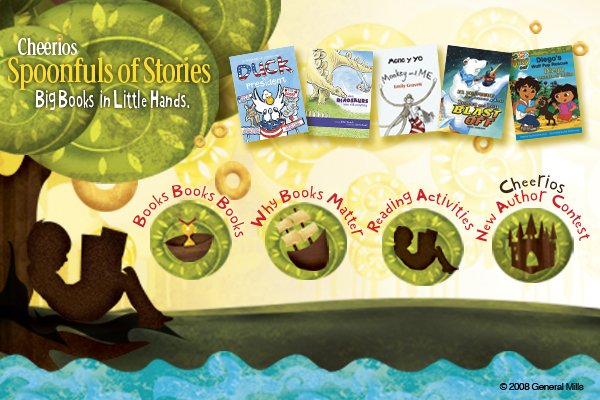 The Cheerios family of cereals, First Book and Jon Scieszka, author of the popular "Trucktown" series (which my boys simply adore) and other children,s books, have joined together to deliver 100,000 books to community-based programs serving children in need.
In order to help, all you have to do is go online with your child and test your combined knowledge of children's books by answering trivia questions related to "Trucktown" and other great children,s books.
For every trivia question answered correctly, you can cast one vote for the state you would like to receive books! The five states receiving the most votes will get 20,000 books each, for a total of 100,000 books. Visit www.FirstBook.org/Scieszka to test your knowledge and start voting.
I cannot think of a better way to help out communities in desperate need of books. Not only that, it is such an easy way to participate to make a big difference. Reading is a great way to make memories and to instill a lifelong love of books.
In helping get the work out about this great program, DoubleBugs would like to send one lucky reader an assortment of books from Cheerios, one of the many varieties of Cheerios cereals and a $25 gift card to Barnes & Noble.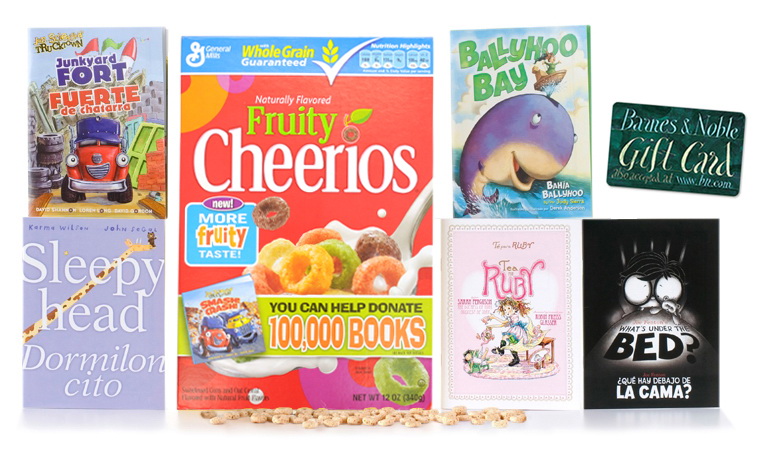 Here's What You Gotta Do
Visit www.FirstBook.org/Scieszka and vote for the state you want to receive books and come back here and tell me what you think of this great program and one of your favorite books your child loves.
Additional Entries
Tweet about this great contest
Add me to your twitter
Blog about this giveaway
Grab my button and post it on your blog
Add Me To Your Technorati Favorites
Contest Starts December 14, 2009 and Ends January 15, 2010
Good Luck!!
**Cheerios provided you with the free product, information, and gift pack through MyBlogSparkTM**

Ok, I will admit that I have weakness for all things sweet and bad for me.  Normally when I hear the words low fat or no fat, that usually means that "tasting good" took the train to neverland and isn't coming back any time soon.  I have personally tried some of the low fat foods and something just isn't  right about how they taste.  I remember trying some low fat cookies that tasted more like sweetened rubber than anything remotely akin to a cookie.  If you are going to depress  me by making me eat low fat, at least make it taste worth my while.
And then I won the lottery….
The heavens opened up and the rays of light shone down on me and I heard a voice that said, "you will have your cake (or donuts) and eat it too."  Well, not exactly, but close and it came in the form of an invitation to try Holey Donuts.  Naturally, I was skeptical, because how good could  low fat donuts really be? I vowed to put my skepticism aside and surrender myself to giving them a try.

The box arrived at my doorstep and I gingerly opened (ok well I tore open) the box.  There before me neatly packed in a cooler with dry ice were three boxes that were completely frozen, that's right….frozen.  Let me just comment on the packing.  I have had companies in the past send me refrigerated items before and none of them arrived remotely cold, but it is obvious that Holey Donuts is a first class operation all the way.  Packaging and shipping is a little pricey, but it is because they want your donuts to arrive in perfect condition.
I could feel the love emanating from the cooler as I removed each box and put them in the freezer.  I was again skeptical and was questioning how good a frozen solid cinnamon bun could actually be, but the following day would put all my fears aside.  I woke up the next day and suggested to the boys that we have donuts for breakfast.  Everyone was excited, including me. I took out the Reduced Fat Blueberry Vanilla Cinnamon Buns, popped them in the microwave for a few seconds and passed one over to one of my sons and took one for myself.  I didn't hear much coming from my son, as he was thoroughly enjoying his, and I took my first bite and heard the hallelujah chorus.  How good was it?  Well let's just say I am going to hide the rest of my stash and anyone who touches them, is in big trouble. The Reduced Fat Blueberry Vanilla Cinnamon Buns are to die for and I cannot believe that there is only a mere 5 grams of fat in this more than ample size Cinnamon Bun.  Compared to Cinnabon which is a whopping 24 grams of fat, this puts them to shame!  I kept rechecking the package for all the calorie information because they tasted so good, I could hardly believe my taste buds.

The Holey Donut Story
Back in 1958, my father was literally one of the first franchisees with what is today the world's most successful donut chain. Spending my childhood in the back of a donut shop eventually led to me running and owning my own donut shops. Always having a love for donuts, I set out to create a donut like no other; something that would elevate donuts to a new level; something more high-end, more gourmet, and really just the best donut you could make. Then one day, I walked away from the deep fat fryer and began to actually cook my donuts in a different way. Then at first bite, I said "HOLY $#!%, these are really good!" Thus, the name Holey Donuts! read more here.
So, I cannot think of a better way to indulge without feeling guilty. If I had known about Holey donuts a long time ago, I would have been a few pounds lighter and little less depressed about eating something low fat, because these are simply delicious! Now my only worry is having to choose which kind I want to try next. Holey Donuts you are awesome!
HOLEY DONUTS! WOULD LIKE ONE LUCKY READER TO WIN A Holey Donuts! Holiday Pack of
1- Full box of Jumbo Low Fat Cinnamon Buns (4)
1- Full box of Our Awesome Jumbo Low Fat Blueberry Vanilla Buns (4)
1- Full box of Holey Donuts! Low Fat Cinnamon Bun Middles (16)
+$150 Holiday spending cash!
Enter to win by emailing; info@holeydonuts.net. You will need to put the name of our blog DoubleBugs in the subject line in order to enter. Please only enter once!
For a limited time you can Buy 2 and get 1 Free!!  All you have to do is place 3 or more assortments in your shipping cart, then at checkout, enter the code HGLL and click recalculate, and BAM! your 3rd assortment will be free (up to a $11.95 value)!  Offer good until 12/15 2009.
**Holey Donuts sent me three boxes of their product free for my review, the opinions that I have expressed are strictly that of my own**
Ready For Santa