Cheerios 100,000 Book Giveaway

In our house we have been reading to the boys from a very early age nightly before bed. Sometimes we read one book and sometimes we read three. Reading is such an important factor in a child's development of language skills, and literacy.
Sometimes though, many children in lower income families simply don't get read to or cannot afford to have books in the home. Even worse, some of the lower income education centers and daycare lack a supply of age appropriate books. And, a recent study shows that the ratio of books per child in middle income neighborhoods is 13 to 1, while in low-income neighborhoods, the ratio is 1 age-appropriate book for every 300 children.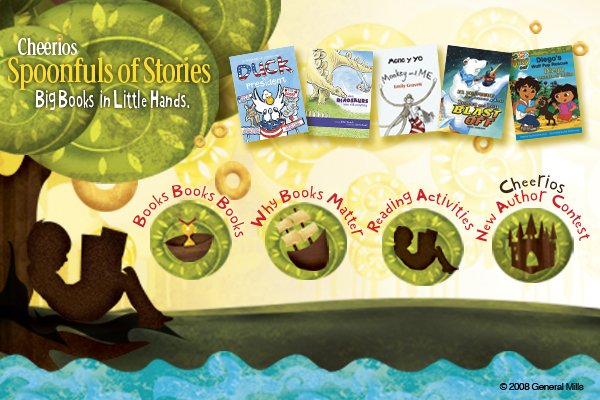 The Cheerios family of cereals, First Book and Jon Scieszka, author of the popular "Trucktown" series (which my boys simply adore) and other children,s books, have joined together to deliver 100,000 books to community-based programs serving children in need.
In order to help, all you have to do is go online with your child and test your combined knowledge of children's books by answering trivia questions related to "Trucktown" and other great children,s books.
For every trivia question answered correctly, you can cast one vote for the state you would like to receive books! The five states receiving the most votes will get 20,000 books each, for a total of 100,000 books. Visit www.FirstBook.org/Scieszka to test your knowledge and start voting.
I cannot think of a better way to help out communities in desperate need of books. Not only that, it is such an easy way to participate to make a big difference. Reading is a great way to make memories and to instill a lifelong love of books.
In helping get the work out about this great program, DoubleBugs would like to send one lucky reader an assortment of books from Cheerios, one of the many varieties of Cheerios cereals and a $25 gift card to Barnes & Noble.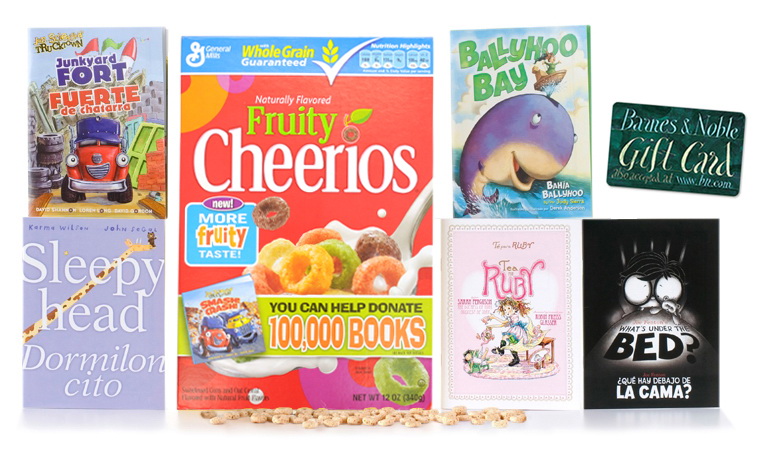 Here's What You Gotta Do
Visit www.FirstBook.org/Scieszka and vote for the state you want to receive books and come back here and tell me what you think of this great program and one of your favorite books your child loves.
Additional Entries
Tweet about this great contest
Add me to your twitter
Blog about this giveaway
Grab my button and post it on your blog
Add Me To Your Technorati Favorites
Contest Starts December 14, 2009 and Ends January 15, 2010
Good Luck!!
**Cheerios provided you with the free product, information, and gift pack through MyBlogSparkTM**