I was recently given a wonderful opportunity by Mom Central and the folks at Frigidaire. I am giddy with excitement to tell you, that I am a Frigidaire Test Drive Mom.  I am a proud member of Team Fridge. What does this mean?  Next month a pretty, new stainless steel professional line fridge from Frigidaire will be showing up at our house and I couldn't be more excited.  I cannot tell you how many times I have drooled over them in the stores and now  I can hardly wait!!!!  Being a stay at home mom, makes getting a new appliance, a major excitement, because it is something I use every single day.
As part of this wonderful opportunity, I will be testing this fancy schmancy new fridge and reporting back to my readers on my findings and writing about my love affair with my new fridge (it could be better than Twilight *maybe*).  I am particularly interested in how this fridge compares to our current one.  Our fridge is only 7 years old, but things are starting to fall off !  I will be looking at things like temperature control, easy of use, how easy it is to clean, and maximum storage capabilities (we all know how stuffed a freezer can get).  I already whine about my current freezer, because the less I have to run down to the basement to the other freezer the better.
I am very excited and will be giving this fridge a rigorous mommy workout!  I can't wait to share my thoughts.  Take a look at how pretty it is! Oh, and I can so see my Ben and Jerry's sitting in my new freezer!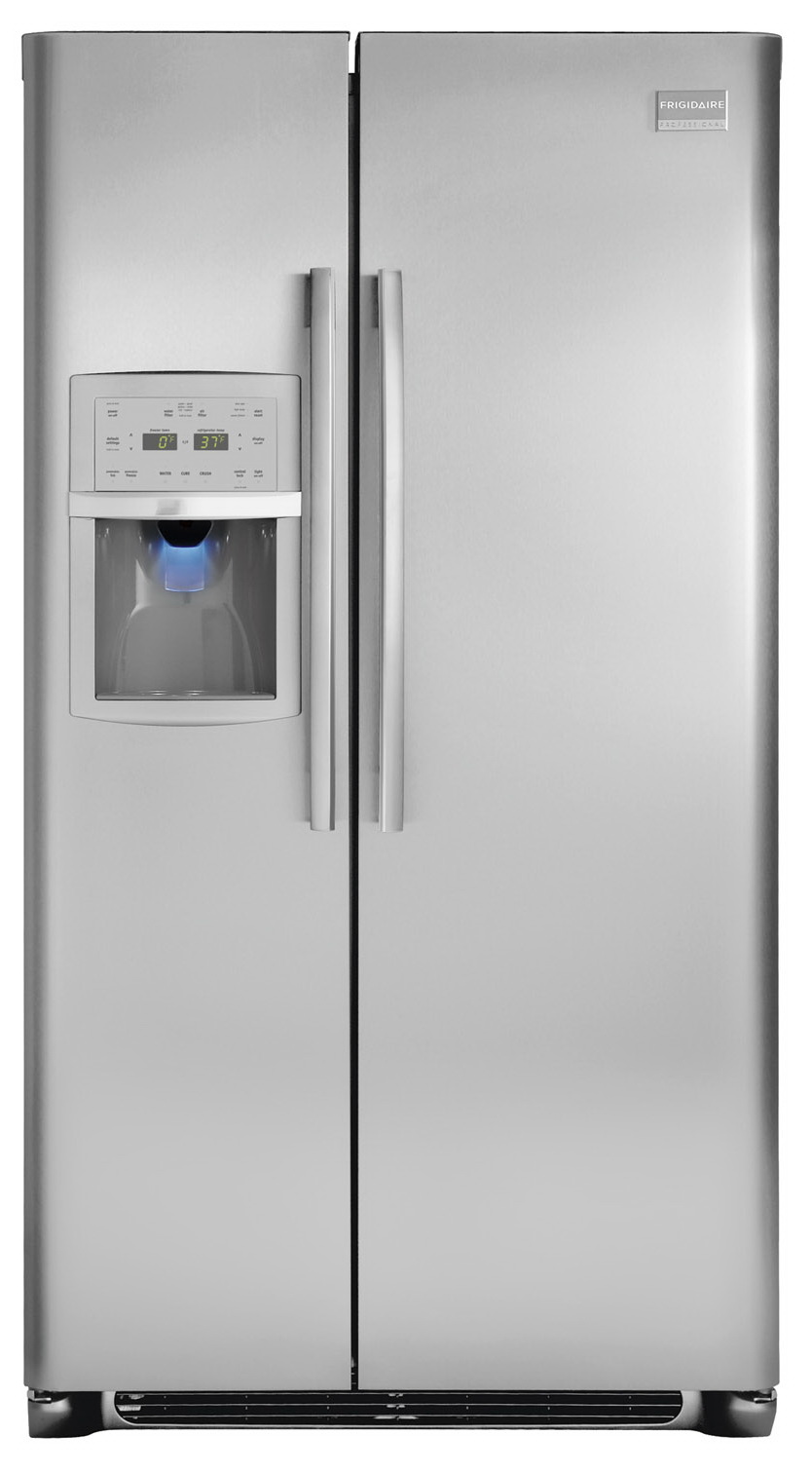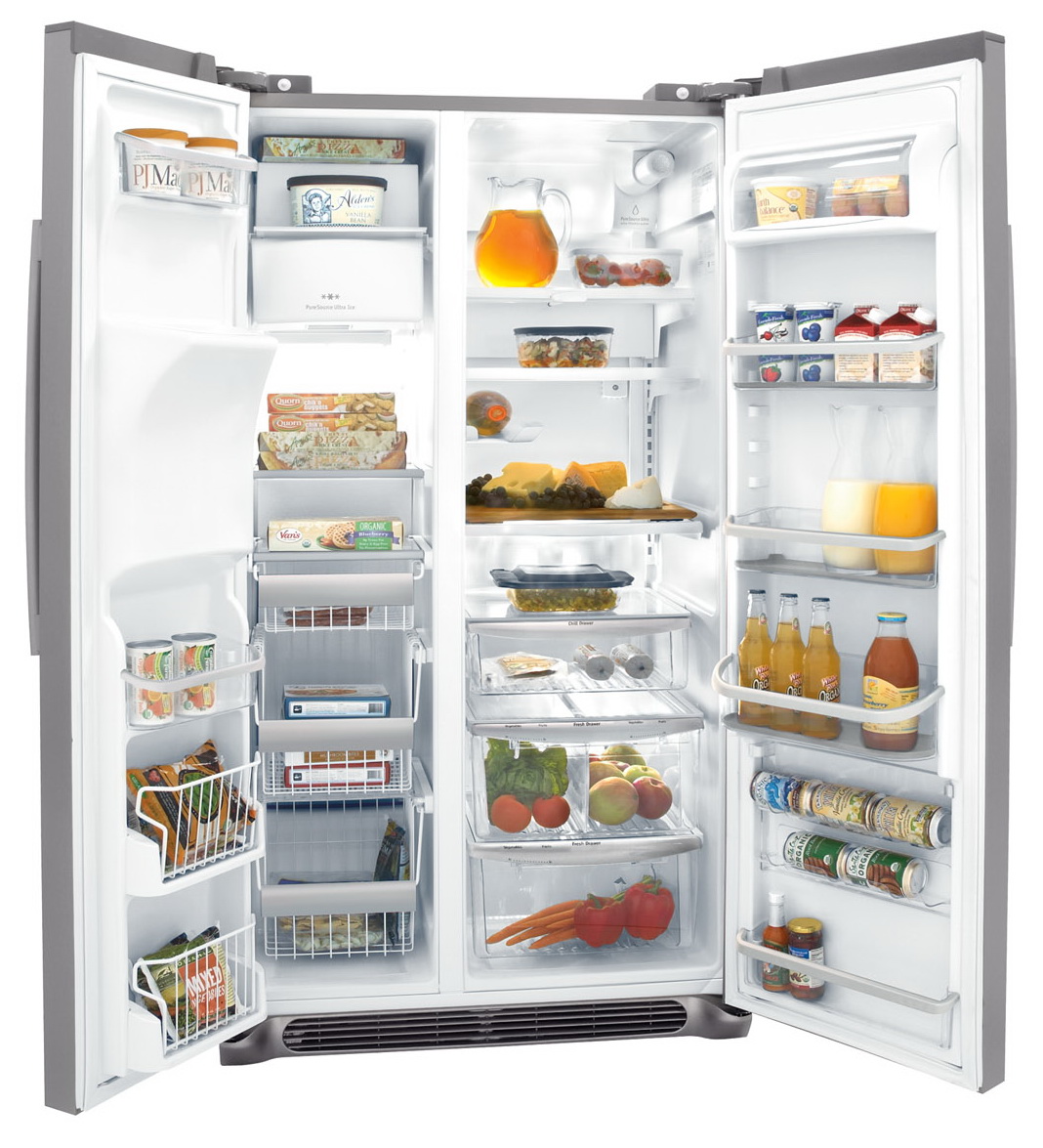 About Frigidaire

In 2009 Frigidaire introduced more than 250 new appliances , all designed with the idea of creating more time for us Moms. Standing behind its claim, Frigidaire offers a "More Me-Time Guarantee." Moms will save a minimum of eight hours a month or their money back!
In addition, Frigidaire announced a new partnership in September with actress and philanthropist, Jennifer Garner.  The pair teamed up to launch the new Frigidaire line and to kick off the "Make Time for Change" campaign to support Save the Children.
Thier newest campaign to support Save the Children, called Spin & Win. Started January 18th. Guests can go to www.maketimeforchange.com to play Spin & Win for their chance to win prizes including a new time-saving Frigidaire Affinity washer/dryer! Plus every day you take a spin, Frigidaire donates $1 to Save the Children as part of their $250,000 commitment.  I cannot think of a better way to support a wonderful cause and have fun doing it.
I am looking forward to sharing my experiences with all of you, so keep your eyes peeled for new posts about our new fridge from Frigidaire!
"I wrote this review while participating in a Test Drive Campaign by Mom Central on behalf of Frigidaire and received a Frigidaire Refrigerator to facilitate my review."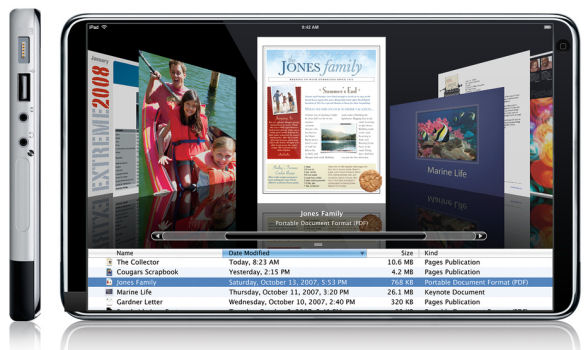 Have you seen the Apple Ipad?   I am amazed at what this thing can do!   The price tag on this puppy is pretty hefty however, and I don't see this poor mama owning one any time soon.  My husband is a little anti-apple in this house but if I had my way I would own, the Ipod, the Itouch, the Iphone and the Ipad.
One of the more stunning features is it's e-book capability.  I have drooled over the Kindle, and finally own a Sony reader, and just watching the videos of the Ipad blows both of these away!  The graphics are absolutely stunning and when you turn a page, it looks like a real book!
I love gadgets like the Ipad, and I love having something, that is small, that I can bring along with me, and sort of does everything.  This is the first generation, hot off the assembly line for Apple, and I think it can only get better from here!  Although it is not without it's critics and skepticism, I think the nay sayers are just jealous.  And even though my husband isn't a fan of apple, the stuff they come up with is impressive. All eyes are on Apple for awhile, I am anxious to see what's next!
Mischievous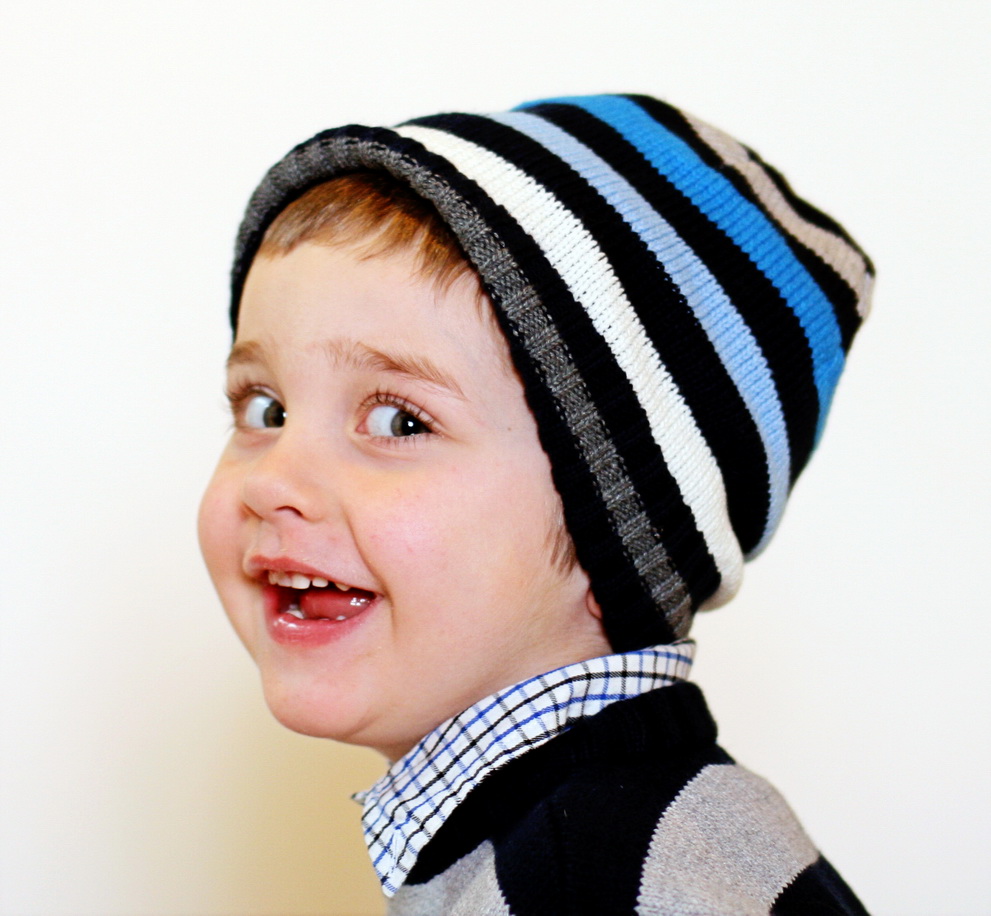 In just two short weeks, me and the fam will be heading to Orlando to Disney World for a much needed trip away from this wintery, dreary place.  I have another purpose and it's to attend the Disney Moms Social Media Conference.  I am over the moon excited that the boys are making their first ever trip to Disney World and we get to do some pretty amazing things.
I am honored to be attending this wonderful event and get the chance to be in the presence of Maxine Clark, the founder of Build-A-Bear, and Guy Kawasaki, just to name a few.  We will be attending some fabulous dinners together as a family with lots of media in attendance.  And a private dance party and dinner at Hollywood Studios at Toy Story Mania.  To top it all off on an already wonderful trip, me and my family are getting 7 day park hoppers, and 3 nights at the polynesian.  We have decided to extend our stay and we can't wait!
I ready for a little sun, and some magical fun.  I cannot begin to say how excited I am!!!
This is a Sponsored Post written by me on behalf of Wheat Food Council. All opinions are 100% mine.

We often take for granted how easy it is to serve up a meal, or grab a loaf of bread from the grocery store.  But have you ever delved into the thought process of how our favorite foods are made and brought to our local grocery store?  I was always intrigued by how we get the wheat that makes our bread.  I have driven by many fields of wheat blowing in the wind, but I am totally clueless about how they get it from the field to our table.
There is a really neat site called How Wheat Works that is designed to answer the very question I have.  How Wheat Works is cool online experience that provides a  farm-to-fork education on wheat.  It shows you the amazing transformation from the time the wheat is planted to when it arrives on your plate as bread, or other common foods with wheat.  You will get to plant, harvest, mill and even bake up the product you picked.

And for each person that completes this fun and educational program, The Wheat Foods Council will donate two pounds of flour to OperationHomefront.net. This non-profit organization provides help to needy US troops and their families.  I cannot think of a better incentive to see just How Wheat Works, and in the process of becoming educated, you can help families in need!  They are also extending this wonderful program  to the youth through www.wheatfoods.org. I encourage you to check out How Wheat Works, and this is also a fun way to get kids involved and teach them about where their food comes from.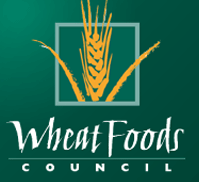 There was a wonderful response to this giveaway.  Thank you to all the people who entered to give their communities the chance at getting the wonderful gift of books.   And without further ado, here is the winner of this great giveaway.
Congrats to the winner of the cheerios giveaway!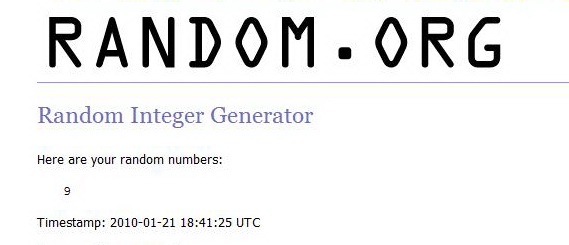 The winner has been contacted.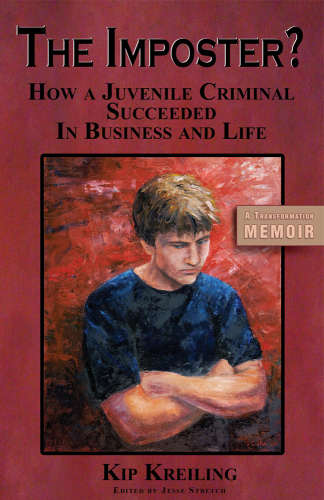 I think that there are probably thousands of self help books and books about transformation out there on the market.  Up until recently, I have had a few really good ones passed on to me by a very good friend and coach that I felt were noteworthy.  I have had many discussions with him on the fact that, books are just someone's view and that doesn't always pertain to myself.  In fact, I even got mad at him a time or two when he would tell me the answers are in the book.  I probably should do a lot more reading than I do, but I find it hard to take the time out and if the book doesn't have my attention in the first few pages then it normally winds up on a shelf to collect dust.
Do you believe in the Law of Attraction?  It wasn't until I was contacted to review The Imposter by Kip Kreiling, that I gave any of it much thought.  I won't delve into some of my own hardships, but have recently made it a point to change my perspective on how I handle life situations.   This particular book could not have come at a better time.
The Imposter is about Kip Kreiling and how he survived being out on the streets, drug addiction, in out of homes, and being arrested numerous times and completely transformed his life.  They say that people can never change, but this is a powerful example of how anyone can.  He talks about the fact that we can indeed change our own life situation by first knowing that you can change and making that transformation a compelling desire.  He outlines eight simple yet powerful principles that  makes a liar out of "Leopards not changing their spots."
I was talking to my life coach, mentor and friend and I had passed a copy of this book on to him.  He had not read the book yet, but was asking me what I had learned from The Imposter. Kip Kreiling references events in history and how they related to the principles in the book.  I did complain that there was a lot of history in the book (Sorry Kip) and that I was never a fan of reading history books but as my coach had mentioned, history is our greatest teacher and a perfect example of how people can change. As much as I don't like history Kip Kreiling has a wonderful way of showing how history is one of the best teachers.
As I read the book, it is an amazing testament to the survival of the human spirit.  Kip Kreiling dealt drugs, he did drugs, he slept on the streets, he went to jail and dropped out of school, he was a criminal.  Most stories that you read like that, almost never end in anything good or positive, but Kip managed to overcome what most of society would consider a life sentence.  He rose above all of that, conquered drug addiction, went back to school, and became more than just a success, but an inspiration. I found myself engrossed and in awe of how he managed to overcome those things and even managed to survive!
One of my favorite parts in the book, which gives you a different perspective on how to look at the things going on in your life is to focus your energy on creating the positive rather that trying to eliminate the negative things in your life.  I have struggled with my weight for many years and at the very end of the book, I was given a very different answer to how I could make that change.  Instead of going on a diet, I will just run a marathon.  I won't give you all the details, you will have to read the book for yourself.
Not only will you want to read this book from front to back but I will be keeping this one close.  I have already gone back and read several passages.  Kip Kreiling is  real inspiration and testament that anyone can transform their life and that  the past is no measure of  what we can achieve.  The Imposter  is well written and honesty in its purest form, it shows us that when life is even at its worst. that you can turn it around by simply changing from this moment forward.  This is a must read!
**Thank you Kip Kreiling for providing me with a copy of this book for review**
Kip Kreiling was nice enough to provide 5 copies of his book for me to giveaway to DoubleBugs readers.
THIS CONTEST IS NOW CLOSED
Here's What You Gotta Do
If you would like to win a copy of his book please leave me a comment telling me why you would like to have this book, or if you have someone in mind that you would like to give the book too.
Additional Entries
Follow Me On Twitter
Tweet about this giveaway
Blog about this giveaway
Add my button to your blog
Add me to your technorati favorites
Giveaway starts January 21, 2010 and Ends February 19, 2010
Good Luck!
First Snowman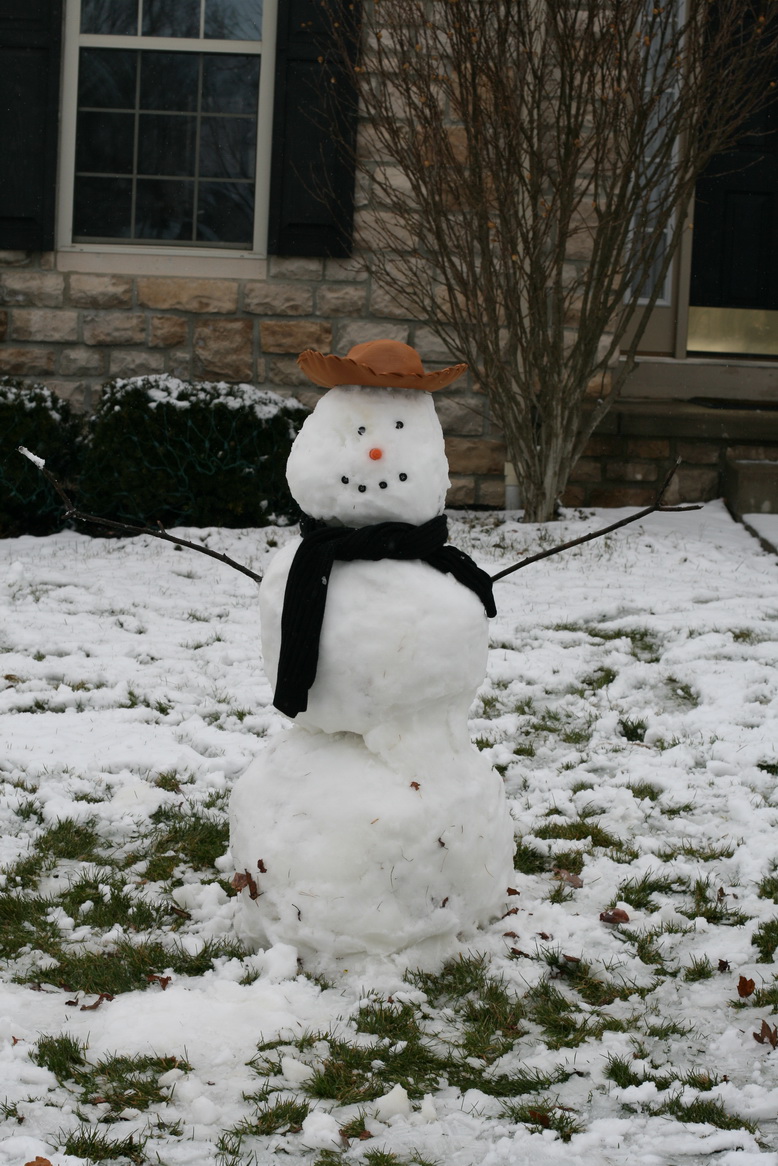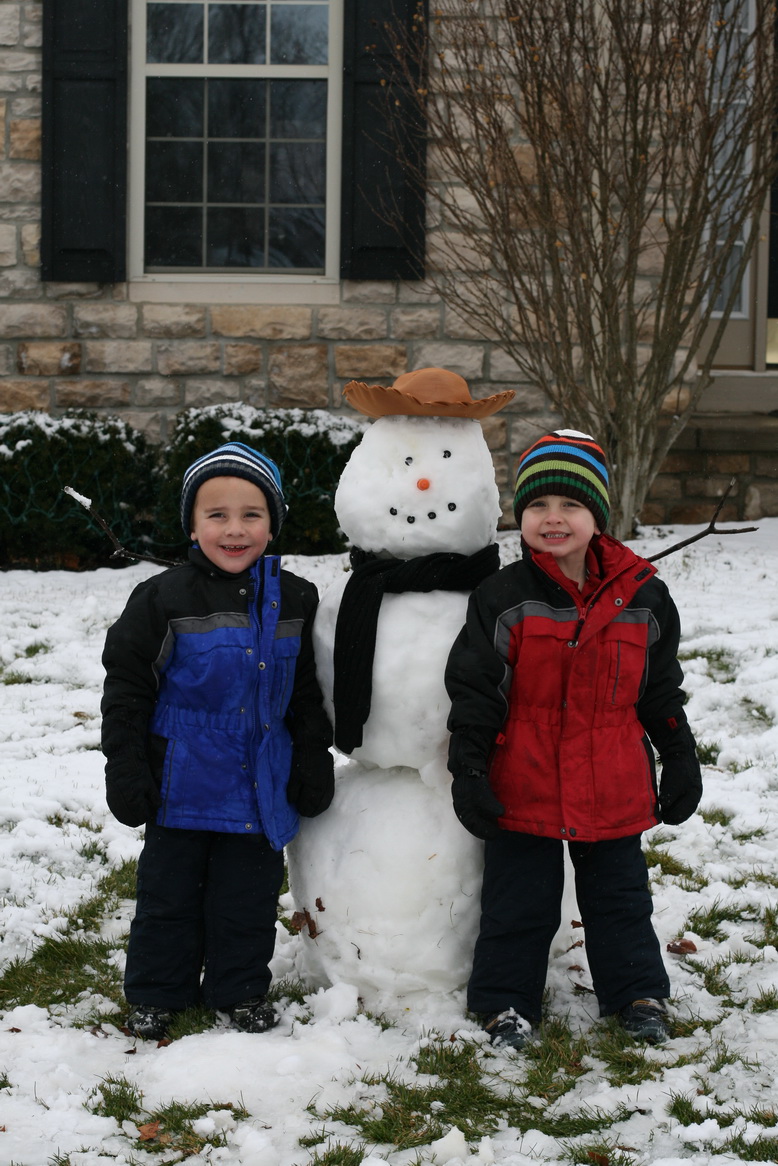 I remember my wedding day just like it was yesterday and part of me would love to relive the moments of the day. Along with all the special times, it was definitely stressful trying to take care of all the big and little details. There is so much information to process when you are planning a wedding, and I am ever so thankful for the help I received.
One of the things that I wanted to do was to get each member of our wedding party a really special and thoughtful gift. It is always easy to just ask someone to be in your wedding and to share in your special day. After being in several weddings, I know that it can sometimes be a bit of a hassle when you have to get fitted for the wedding, make arrangements to get there and have to pay for your gown or tuxedo. I think that remembering the members of your wedding party is a thoughtful way to say thank you for sha
ring in your special day.
I spent a good deal of time thinking about what to get them. At the time I had a hard time finding places that gave me specific ideas for bridal party gifts. I needed lots of ideas and ones that I could personalize as well as make them meaningful to that specific person. I bought several of the dresses for the flower girls at David's Bridal. When looking at their site recently I noticed they now have a wonderful selection of gifts you can get and personalize for members of your wedding party. The selection is definitely not meager either, there are pages and pages of really great ideas like personalized handbags that you can stuff with fun things for the ladies and things like pocket watches for the guys. There is so much there to help you create a meaningful gift for everyone. It almost makes me want to do it again (almost).
**I was compensated for my time to review David's Bridal.com, the opinions I Have expressed are that of my own**
Yes folks, this is the look of Mommy's tired eyes.  After about 10 days of sickness blowing through the house, and all my tossing and turning that I do when I have a lot on my mind.  This is what happens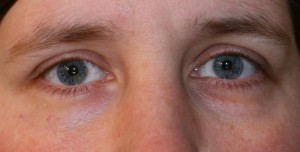 Try to ignore my bad skin.  Talk about dark circles   Sheesh!