Apple Ipad Yeah I want one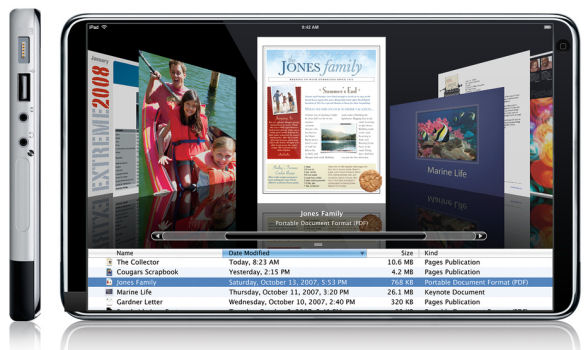 Have you seen the Apple Ipad?   I am amazed at what this thing can do!   The price tag on this puppy is pretty hefty however, and I don't see this poor mama owning one any time soon.  My husband is a little anti-apple in this house but if I had my way I would own, the Ipod, the Itouch, the Iphone and the Ipad.
One of the more stunning features is it's e-book capability.  I have drooled over the Kindle, and finally own a Sony reader, and just watching the videos of the Ipad blows both of these away!  The graphics are absolutely stunning and when you turn a page, it looks like a real book!
I love gadgets like the Ipad, and I love having something, that is small, that I can bring along with me, and sort of does everything.  This is the first generation, hot off the assembly line for Apple, and I think it can only get better from here!  Although it is not without it's critics and skepticism, I think the nay sayers are just jealous.  And even though my husband isn't a fan of apple, the stuff they come up with is impressive. All eyes are on Apple for awhile, I am anxious to see what's next!