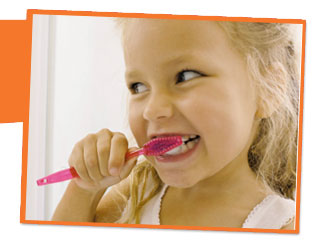 We just returned home from a wonderful trip from Disney, and we were all hit by yet another round of what I call kung foo goo or the sickies.  Apparently we weren't the only ones who got the but from this trip.
I have always given my toothbrush the evil eye after I have been sick.  The other evening, as I got ready to brush the boys teeth as I always do, it dawned on me that this was and interesting question.  Do you change your toothbrush after you have been sick?  There are several answers that our out there, but the general consensus seems to be to change it after three months or after you have been sick.
Some say if you have had a virus, that you don't have to change your toothbrush that your body builds up a specific immunity.  But most dentists and doctors say you should change your toothbrush because bacteria and fungus can live on your toothbrush well after you are up and running again and you can get sick again.
I have seen the new fangled UV toothbrush sanitizers, it looks pretty and all,  but I am a bit skeptical.  Either way, I change my toothbrush because all I have to do it think about brushing my mouth with germs and bacteria and that sort of takes care of it for me.
Do you change your toothbrush after you've been sick?  Or do you adhere to the 3 month change suggestion?
Last Night At Disney World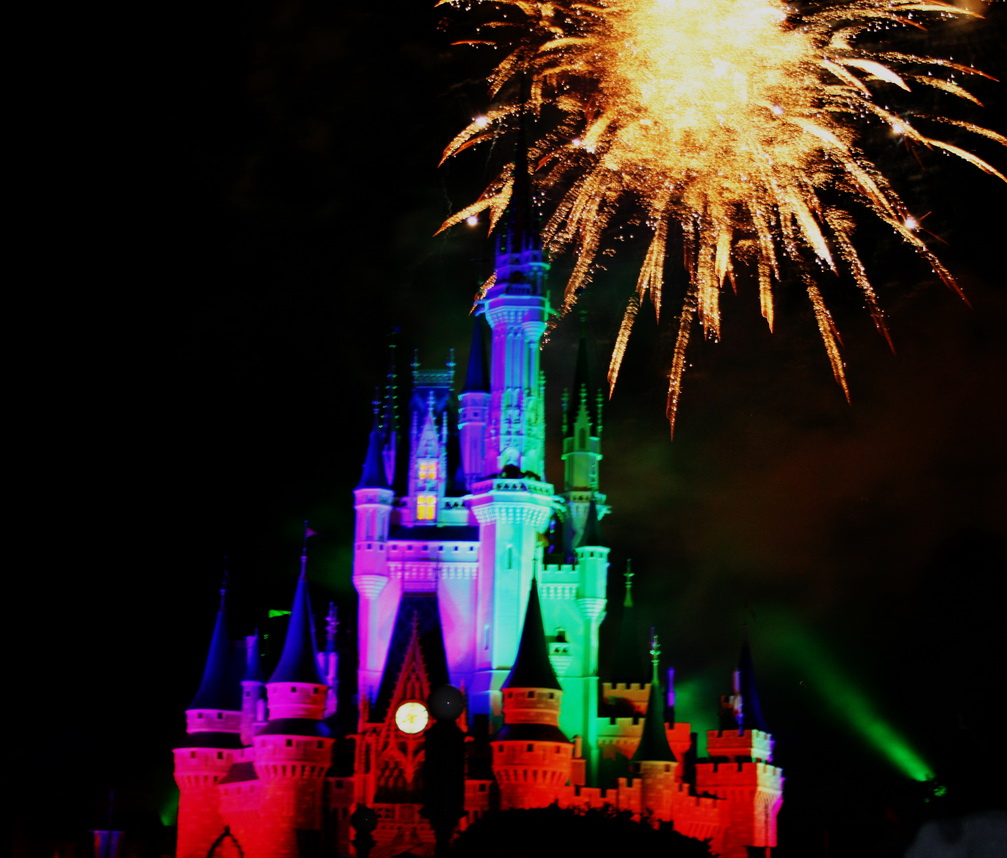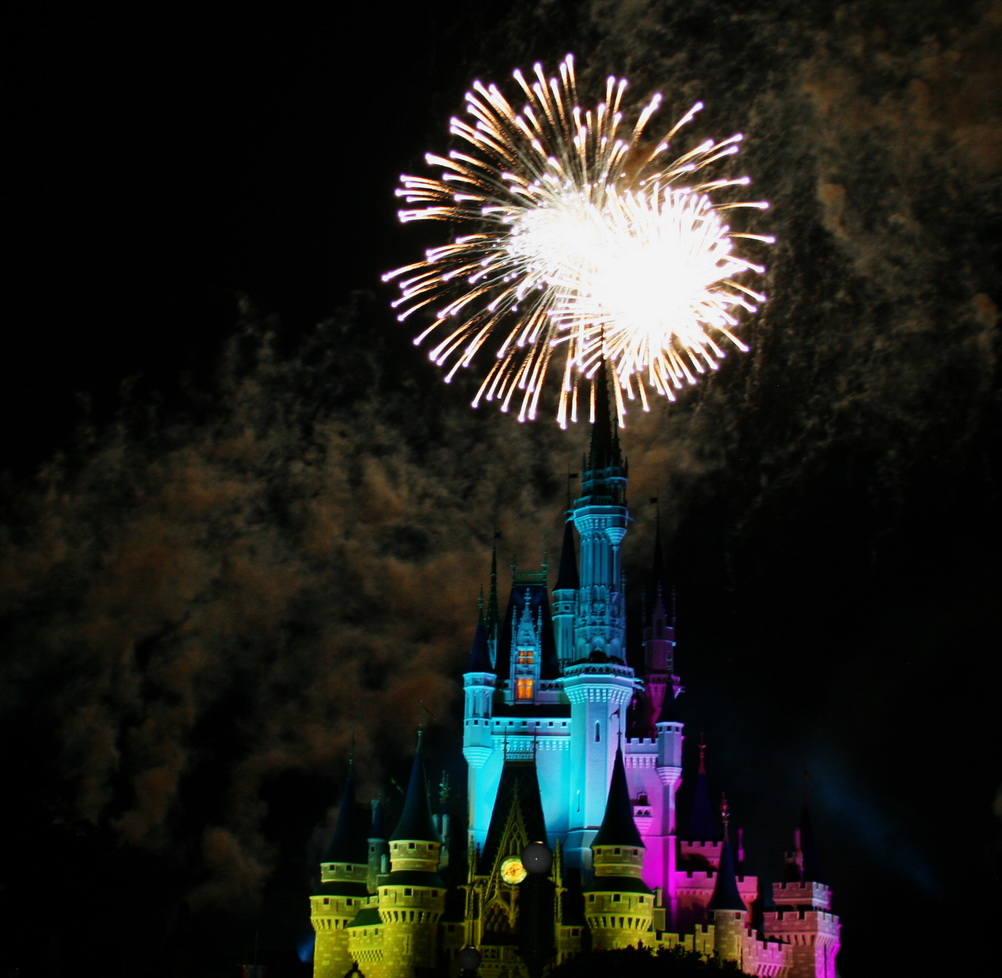 Every mom knows that there are days that we just don't feel like cooking a big fancy meal.  There are even days when I just don't know what I should prepare.  These are the says where I like to go to the freezer and pull out a TV dinner and call it a day.
We are fans of Banquet meals, which I can remember eating when I was a kid.  My favorite was always the dinners that came with a dessert and I still love an occasional salisbury steak.  Both of my boys love their chicken fingers dinner or the peperoni pizza, and they are ready in just minutes.  There are so many others to choose from, if you are in a no fuss kind of mood.
Overview and History of Banquet
For 50 years, Banquet has been making the familiar foods that families love. From Salisbury steak to crispy fried chicken and turkey pot pies to chicken breast tenders, you can always count on Banquet to provide consistently good taste at a great value.
Banquet products include frozen dinners, pot pies, fried chicken, chicken nuggets, tenders and patties, Banquet wings, Homestyle Bakes, and Crock-Pot® Classics.
The Banquet brand began in 1953 with the introduction of frozen meat pies. Banquet frozen dinners first hit store shelves in 1955. The '70s brought several different fried chicken offerings. Most recently, Banquet launched Homestyle Bakes and Dessert Bakes, and the brand revolutionized convenient, family-style cooking with the introduction of Banquet Crock-Pot Classics in 2004.
Now Banquet wants to give back to it's loyal customers!  They are giving away more that 16,000 cash prizes totaling $1 million in their Thanks A Million campaign.  You can play by looking for specially marked Banquet single-serve dinner meals in your grocer's freezer during the months of February, March, and April.  So not only can you make a fun and easy meal but you could be a lucky winner.  I could certainly dream up what I would love to do with a little extra cash. Read the Official Rules Here.
"I wrote this review while participating in a blog campaign by Mom Central on behalf of Banquet and received a sample to facilitate my candid review. Mom Central sent me a gift card to thank me for taking the time to participate."

As a mom, worrying is what I do best, and my husband complains that I worry too much.  Since having the boys, I think that I am even more vigilant about their safety and the safety of our home in general.  I have always thought that a security system of some wort was always a good idea.  In particular having a security camera available in our home to keep track of the boys when they are in another area of the house, to monitor the house when we are away and eventually when we hire a babysitter.  To some it may seem like an extreme measure, but to me safety is greatly important.
I had always thought that owning an indoor security camera would be an expensive venture, so I never really considered having one, even though I felt it would be useful in many ways in our home.  Then, Logitech introduced me to their Indoor Video Security Master System.  Much to my surprise the cost of owning this system was quite reasonable around $200 for the base system!  I have seen many security systems that run in the thousands and do a lot of the same things.  Not only that, the Logitech Security System can be expan

ded to accommodate  6 cameras so you can place them throughout your home.
Video is transmitted through the electrical system in your house called   HomePlug technology, the Logitech Indoor Add-On Security Camera transmits encrypted video over existing electrical wires straight to your PC.  I think this in itself is a pretty cool concept. The camera is able to  detect motion, and record video directly to your PC for playback.   You can then view  video from the day, or past weeks.  You can also see all the views from each of the cameras that you have set up.  You can also receive Motion-activated text and e-mail alerts when the camera has been activated.
Logitech has WiiLife software, and you can easily get an account to remotely monitor your your cameras while you are away.  This is great for when you are away on vacation, or anytime that you want to check up on your home or your children even.   They even have a really cool Spy Add-On Camera (these look like an alarm clock) that can be combined with any Logitech Master System.   The camera can be easily mounted to the wall, or in the desktop stand, or even by a suction cup to your window.  The suction cup is perfect for keeping an eye on things outside of your home.  I would use it to keep track of the pesky deer that seem to like our yard!
Features

Homeplug connectivity

You'll be up and running in no time—no new wires to run, no network configuration. It transmits encrypted video over your existing electrical wires straight to your PC. Learn more about Homeplug.

Easy, 15-minute setup

You simply install Logitech® Command Center PC software, connect the USB receiver, and plug in the camera anywhere around your home or office.

Flexible PC-viewing options

You can see live footage or store it on your hard drive for later replay. The intuitive Windows interface makes it easy to navigate and set your preferences.

Motion-activated mobile alerts

Mobile-phone and e-mail alerts quickly update you when you're on the go.

Free remote viewing

A password-protected, Web-based account lets you log in to view live video online—anywhere, anytime. It's accessible from your Windows® Mobile phone too.

Support for up to six cameras

You can add Logitech® Indoor, Outdoor, or Spy Add-On Cameras in any combination to any Logitech® Master System.

Multiple mounting options

This indoor camera can be placed where you need it most—attached to a window (facing in or out), placed on a desktop, or mounted to a wall.
When my husband and I set up the camera, we initially had a little bit of difficulty, but nothing major.  It took only minutes to set everything up and we were viewing the downstairs playroom.  We decided this would be great for keeping an eye on the boys while they were playing down there. My only word of warning is to point the camera away from an existing window.  We had it on the opposite side of the room facing towards the incoming light and the view was a little less than clear.   Another thing I noticed was that the camera has blinking lights on it.  To some this may not be a big deal and it may just be unavoidable but without the lights it may make the camera much less noticeable.  If someone were doing something in my home, I certainly wouldn't want to draw attention to my security camera.
Overall, the Logitech Indoor Security Camera is a really handy device for basic monitoring within the home.  It is easy to install and operate for the average person that doesn't know much about how this stuff works.  I like that it is expandable and offers several options for mounting.  The video quality isn't stellar on the camera but it is good enough for what the average homeowner would use it for.  And best of all, it won't break the bank.
Would you like the chance to win the Logitech Outdoor Security System?
Here's What You Gotta Do!
Visit Logitech and tell me what specific features you like on their security cameras, and why you would like to win this outdoor security system.
Additional Entries
Tweet about this giveaway, you must have an active twitter account with more than 100 followers
Add me to your twitter
Subscribe to my feed
Blog about this fabulous giveaway
Add my button to your sidebar
Contest starts February 16, 2010 and Ends March 16, 2010
Good Luck!!!!!
Open to US residents only, must claim prize within 48 hours of email notification, the prize is forfeited
I haven't updated on my blog in awhile for very good reason.  We just returned from a very magical time in Orlando Florida for the Disney Social Media Moms Conference.  I will be posting more about our trip in the weeks to come, but wanted to stop in and let you all know that I am still amongst the living.
We got back today and we are all happily exhausted.  Disney World is something  right out of a fairytale and even though you have to go home at some point, you hate leaving.  It's hard to have a bad day when you are in the Magical Kingdom!
I am looking forward to going back…we had such a wonderful time.
Another conversation with one of my three year olds and their daddy.
Daddy:  Tomorrow is the Superbowl!
Bubby:  It is?
Daddy: Yes, do you know what the Superbowl is?
Bubby:  Well does the Superbowl have cereal in it?
They say the darndest things!  LOL…I will always remember this one, every time we watch a Superbowl.
The conversation went something like this:
"Mommy is it Summer?"
Me:  "No honey it's winter"
"Can we put the pool in the backyard?"
Me:  Well when it's Summer and the sun is shining and it's hot enough outside we can set up the pool, it is warm in Florida and we will be leaving to go there on an airplane soon"
"We can put the pool in the back of the car and take it to Florida Mommy"
It is so funny how simple their answers are.  Makes sense to me  LOL.  Let's hope he doesn't notice the pool isn't coming with us!
In honor of our upcoming trip to Disney World, my husband and I decided to draw Mickey for you all.  We were actually sitting down drawing with he boys and got in a silent but understood competition.  Can you guess which one is which?  Ill get in trouble for this post  LOL.  But this is fun! And the boys added their touch.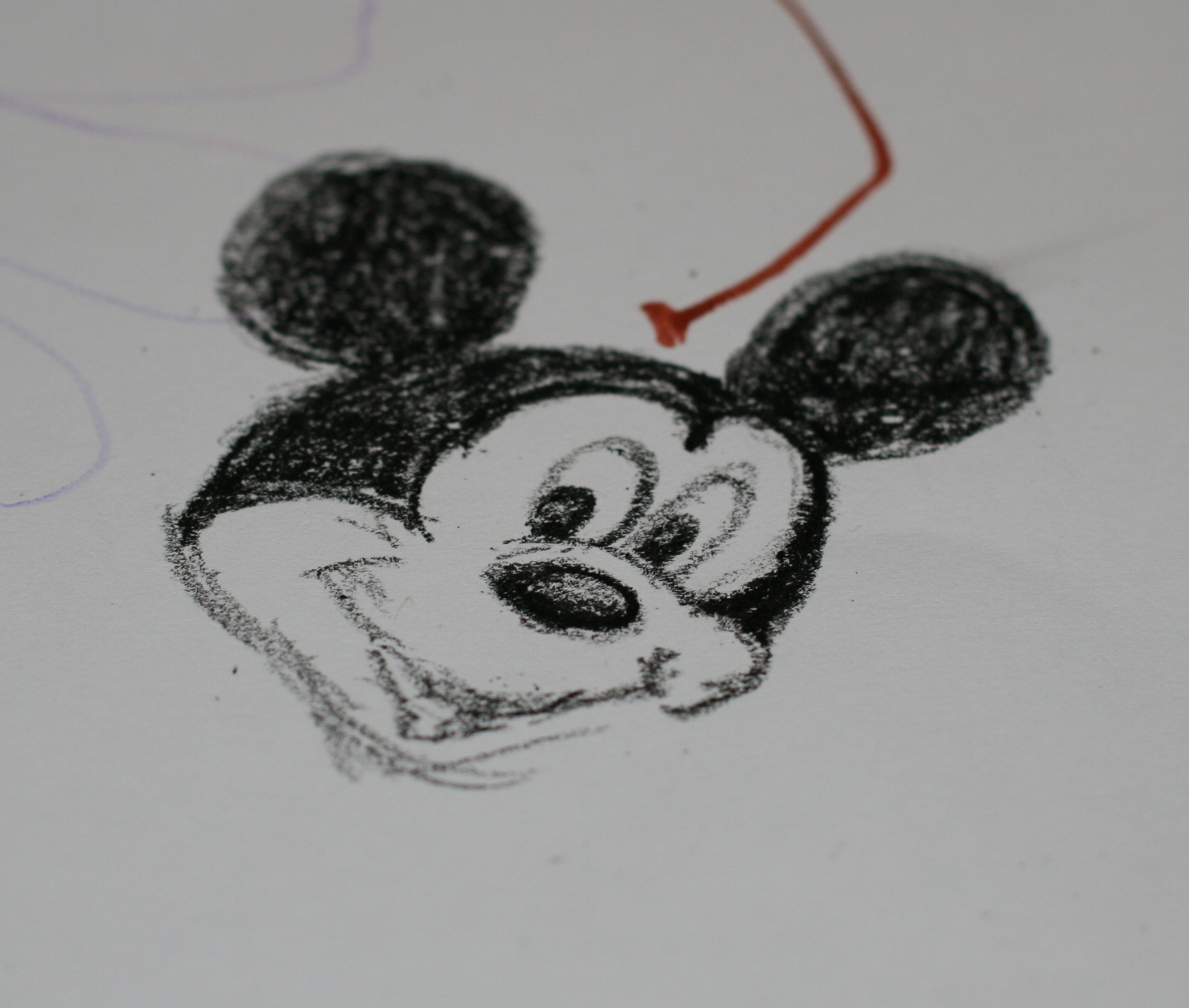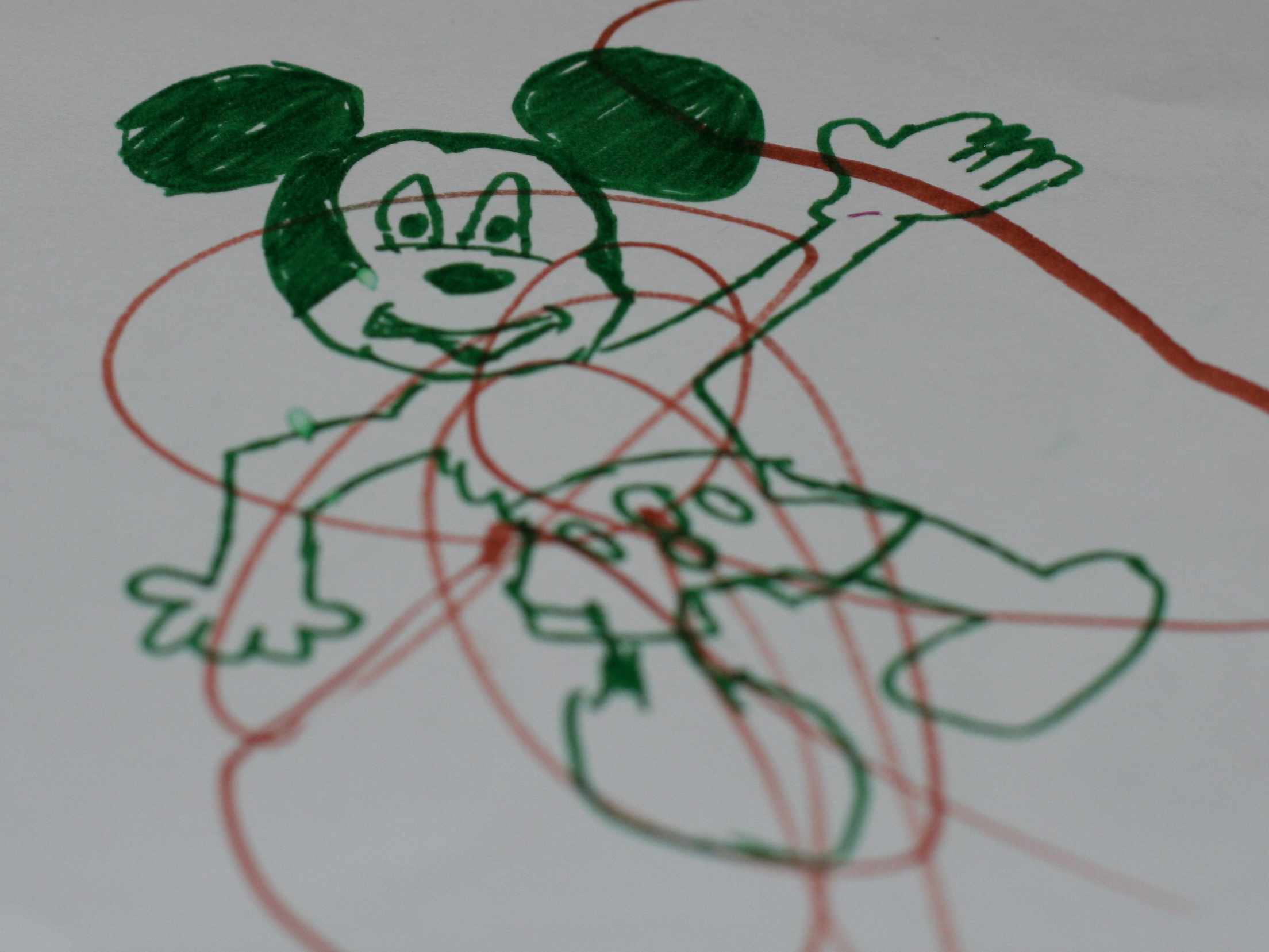 The world is such a big place, and it seems like there is always some amount of financial suffering going on.  My heart breaks for the people in Haiti, for families here in the United States that don't have a warm place to be, or food on their tables.  This is why giving back to people and your community is such a wonderful way to touch lives.  I look at all the money that goes to organized sports, and frivolous things in this country and wonder if we didn't pay so much towards things that don't really matter if nobody would have to go without.
I was recently was introduced a wonderful program that Pepsi is launching called the Pepsi Refresh Project.
Through the Pepsi Refresh Project, Pepsi will be giving away an astounding $20 million dollars to fund projects that help make communities better. They will not be advertising at the superbowl this year  to support a more meaningful cause.  Pepsi wants to know what needs your local community has.  It can be something as simple as a safer play area for neighborhood and school children, or books for the community library.  No request is too small, and this is about reaching out in light of a bad economy and making a difference in people's lives.

Each month, you will have the chance to submit a project in one of six categories: health, arts & culture, food & shelter, the planet, neighborhood, or education. Then, at the end of the month, Pepsi will post the top submissions on their website and let the public vote on who should win grants ranging from $5,000 to $250,000 (totaling up to $1.3 million dollars!)
There are two major ways you can be involved with the Pepsi Refresh Project.   Firstly, beginning February 1,  you can get  the family together, brainstorm, and come up with a great idea for an improvement you'd like to see in your community, and submit it for consideration  the month of March  Or, you can also visit RefreshEverything.com and vote for your favorite submissions for February's grants.
Moms, this is also a great way to get the kiddos involved by getting  them to think of ways in which to help out in their local community and give of themselves.  It is an excellent way to show them how to pay it forward and get involved!
If you aren't aware of the needs in your local community, then this is a good time to take a closer look..  Sometimes we get caught up in our world and never stop to look around us.  Take a look around, even ask what some of the needs are of the community around you and start submitting to the Pepsi Refresh Project.  Giving back has so many rewards well beyond monetary wealth.
"I wrote this review while participating in a blog campaign by Mom Central on behalf of Pepsi Refresh. Mom Central sent me a gift card to thank me for taking the time to participate."