Is Your Toothbrush Making You Sick?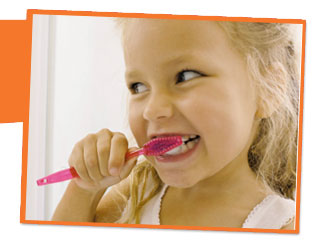 We just returned home from a wonderful trip from Disney, and we were all hit by yet another round of what I call kung foo goo or the sickies.  Apparently we weren't the only ones who got the but from this trip.
I have always given my toothbrush the evil eye after I have been sick.  The other evening, as I got ready to brush the boys teeth as I always do, it dawned on me that this was and interesting question.  Do you change your toothbrush after you have been sick?  There are several answers that our out there, but the general consensus seems to be to change it after three months or after you have been sick.
Some say if you have had a virus, that you don't have to change your toothbrush that your body builds up a specific immunity.  But most dentists and doctors say you should change your toothbrush because bacteria and fungus can live on your toothbrush well after you are up and running again and you can get sick again.
I have seen the new fangled UV toothbrush sanitizers, it looks pretty and all,  but I am a bit skeptical.  Either way, I change my toothbrush because all I have to do it think about brushing my mouth with germs and bacteria and that sort of takes care of it for me.
Do you change your toothbrush after you've been sick?  Or do you adhere to the 3 month change suggestion?