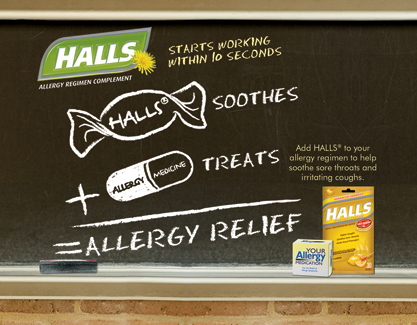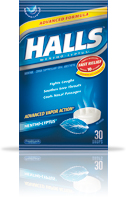 This has to be one of the worst allergy seasons for me and my family this year. Our entire family seems to suffer from seasonal allergies. But my husband seems to get them the worst. My poor husband has been sleeping upstairs because with allergies, his snoring has become almost unbearable.
All of us are armed with allergy medications this year and take them on a regular basis. But even with medication, it seems like it is hard to get any sort of relief. My husband and I have the biggest problem with our noses being so stuffed up we can hardly breathe, and my worst problem is always having one side of my nose plugged up in the morning.
I get up and take my allergy medicine and wait at least and hour or two for it to take effect. In the meantime me and my husband spend a good half of the time sniffling away with stuffed up noses.
Finding methods for quick relief are always a plus. We were sent some Halls cough drops to help with just this sort of problem and provide some much needed short term relief while you are waiting for allergy medicine to kick in. Halls can complement your medicine and help relieve allergy related sore throat and cough symptoms and even help cool nasal passages. I have always taken Halls when I have a cold, and the feeling of being able to breathe easier with a stuffed up nose, is just something you can appreciate, when you are already feeling miserable.
Halls is a great addition to your allergy regimen for fast-acting allergy relief, so you can get on with the more important things, like playing outside with the kids and breathing a little easier!
"I wrote this review while participating in a blog tour campaign by Mom Central on behalf of Halls and received products necessary to facilitate my candid review. In addition, I received a gift certificate to thank me for taking the time to participate."
Trip To The Conservatory
So I took a trip to the conservatory with my camera.  I am practicing with some exposure and such.  Here I am with my dinky lenses and there are people there photographing with lenses that are like two feet long.  I seriously felt inadequate, but what do you think?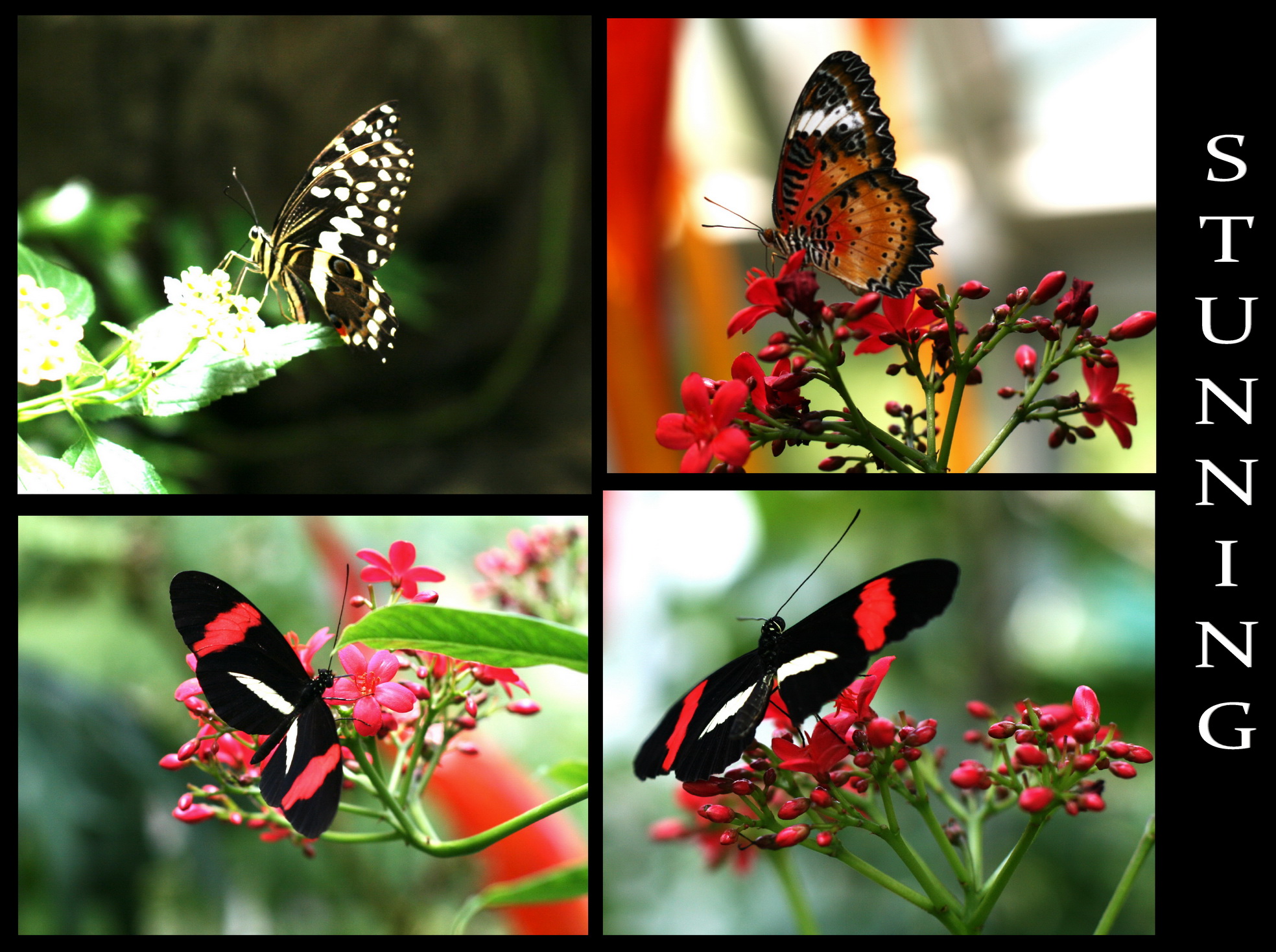 So after three months of using our new Frigidaire Professional Refrigerator, I have had a chance to discover all the features that it has and some of the things I think can be improved.   My overall impression is that this a refrigerator that I would probably give some consideration to buying.
Some of my favorite features include:
The performance lighting which keeps all my fridge's contents clearly visible and just adds that extra special flair that you would want in a professional series refrigerator.
Ice and Water Filtration We use the water dispenser daily up to about 1 gallon or more a day and the water tastes great and doesn't come out at a snail's pace.  I love the crushed ice and it comes out fast and never once got clogged like out other fridge.  This is a definite plus!
No Slip Bin Liners I love this very small yet extremely useful feature.  Everything in my door typically bottles and such never slide around when the door swings open.  I love the fact that there isn't a bunch of clanging together.
Wine /Can Rack I just love this feature, and the fact that you can store your cans in the door.  One thing that I would love to see is a place for your eggs in the door too!
The freezer has ample space in it, and I especially love the space on the shelf at the top.  You can slide a frozen pizza right in there and a few pints of your favorite Ben and Jerrys, or frozen juices and the door still closes!  I love the deep basket drawers and I seem to be able to fit a lot more in them.
Stainless Steel this is just one of those things that gives an appliance a classy look.  I love how easy it is to clean without any special cleaners and added extra fuss.
Spill Safe Shelves cleanup is very easy and spills stay contained which makes it easier to keep a handle on keeping messes cleaned up and no drips down to the shelves below.
Adjustable Space Wise Shelf this feature is nice in concept, but I felt like the handle or crank to raise and lower the shelf was a little on the flimsy side and somewhat hard to turn when there were things on the top shelf.  I do love the feature overall but the mechanics are a little rough around the edges.
Automatic Alerts At first,when I heard the beeping sound the fridge was making when the door was left open, I found it a bit annoying.  But after a few days with toddlers, I found this a useful feature.  Also,  if there is something in the way of the door, this is great for pointing that out.
Humidity Controlled Crisper Drawers I love that the fruit and vegetable drawer has a separation in it,  the drawers to me seem a little flimsy, and the humidity controls take some adjusting in order not to freeze things.  It was mildly frustrating when  my meats and cheeses in the other drawer kept freezing, even with the control moved all the way over.  We had to raise the fridge a degree, which was no big deal as it kept everything cold enough.  But this may take some tweaking on Frigidaire's part.
Overall this is a wonderful fridge with some really cool and useful  features, which is what you look for in an appliance that you use daily.  The space is great for it's smaller size and definitely saves you some considerable time when putting way your groceries.  I love that there seem to be designated places for things.  It makes putting groceries away a much more efficient endeavor when you have a shelf for taller items, places to put cans, a fruit and vegetable drawer that's divided.  It makes keeping things organized a snap.  The fridge itself is beautiful to look at and it adds that extra touch of class to your kitchen.  Not only is it a classy fridge but its a great energy saver which can cut your electric bill by a few extra bucks so you can fill your freezer with extra Ben and Jerry's (ok ok so I like ice cream!)  Thank you to Frigidaire and Mom Central for giving me such a cool opportunity to be a test drive mom and to have this really wonderful appliance in our home for years to come!
"I wrote this review while participating in a Test Drive Campaign by Mom Central on behalf of Frigidaire and received a Frigidaire Refrigerator to facilitate my review."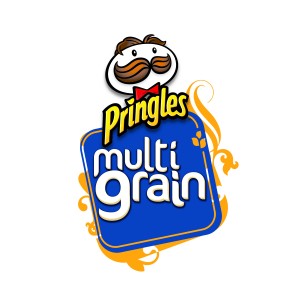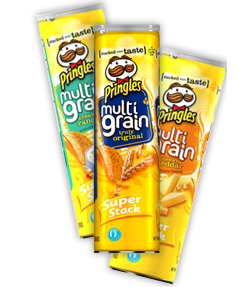 When it comes to snacking, we are a family that loves to break open a bag of chips to watch a good movie or just to have a little something with our sandwiches for lunch.  Snacking on chips isn't exactly a way to promote healthy eating and I almost always skip the ones that say multigrain.
I will be the first to admit that I usually pass over the multigrain selections in the chip aisle because I feel like they are lacking in the flavor department or taste a bit like cardboard.  Recently, Pringles and Mom central gave us the opportunity to give Pringles' new Multigrain chips a try.  I was eager to see if these chips would be something that my chip loving husband and kiddos could tolerate.    We were sent Truly Original, Cheesy Cheddar, and Creamy Ranch flavored Multigrain Pringles and let me tell you that, all three containers were gone within the week!  Not only that, they have a ranch flavor that I love, and for some odd reason ranch flavored chips are hard to find.  So now I have one that I love again, and its healthier too.   The one thing that I found which doesn't effect the taste at all, was that the chips seem a little thin which seems to make them break more easily.  But they are definitely yummy and everyone here loved them.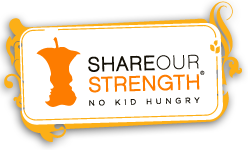 Pringles is also part of a really wonderful initiative called U Taste. We Donate.  Supported by celebrity chef, Tyler Florence, the campaign seeks to aid Share Our Strength with its mission to end childhood hunger in America.  For the 17 million children facing hunger in America, every dollar counts, and I believe that no child should go hungry!
Here's how it works. Enter the UPC code from any Pringles Multigrain product at PringlesMultigrain.com, and Pringles will donate $1 to Share Our Strength through June 30, 2010.  You can choose from any of the three New Pringles Multigrain flavors including, Truly Original, Cheesy Cheddar, and Creamy Ranch.  And to support this new campaign,  Tyler Florence created three unique and incredible recipes to go along with each flavor of Pringles Multigrain – a perfect snacking inspiration.
I cannot think of a better way to have your chips and eat them too.  You will be helping a great cause, eating great food and snacking on yummy multigrain chips from Pringles.
"I wrote this review while participating in a blog campaign by Mom Central on behalf of Pringles Multigrain and received a tote bag with samples to facilitate my candid review. Mom Central also sent me a gift card to thank me for taking the time to participate."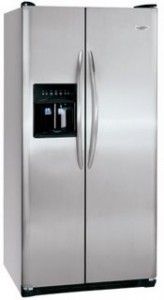 Energy savings has been on my mind since it seems like the economy is in trouble.  My husband and I have managed to get all of the light bulbs replaced with the energy bulb, which annoy me, but that is a different story.  But, in the interest of saving money, I thought I would include this little tidbit of information about our new Frigidaire Professional Refrigerator.
When I think of big appliance, it like I can almost envision a cloud of money floating out the door.  We have a lot of power outages here in our new house for some reason and we had considered a generator.  When you look at some of the more expensive generators they only run a few of your appliances.  That gives you an idea of the amount electricity these things take to run and along with that comes the lovely bill to pay for running them!
Our new Frigidaire Refrigerator has a really awesome feature  called Energy Saver Plus Technology.  This is how it works:  if the refrigerator door is not opened for 24 hours and the refrigerator system is set to a 12-hour defrost cycle, then the system automatically goes to a 96-hour compressor run time defrost cycle to conserve electricity.  This comes in handy when you are away on vacation or just away for a couple of days.  It is just like the vacation setting on your hot water heater, and turning your ac down.  Now you can save a little more vacation cash with your refrigerator!  I think this is a wonderful feature and very energy conscious.  It makes perfect sense!
FYI:   Frigidaire just received  the 2010 Energy Star Award for Excellence in ENERGY STAR Promotion. The award recognizes our commitment to smart energy management, a cause that helps our customers save money and help the environment.
"I wrote this review while participating in a Test Drive Campaign by Mom Central on behalf of Frigidaire and received a Frigidaire Refrigerator to facilitate my review."


I come from an entire family of eyeglass and contact wearers.  Eyeglasses can give you that distinguished look but sometimes it is nice to show off those beautiful eyes.  As a parent, I also know that sometimes there can be a stigma attached to kids wearing eyeglasses around their  peers.  At a very young age, it is expected that your child would wear glasses, but as they get older and more responsible, offering them and option of wearing contacts is a great way to boost their self esteem.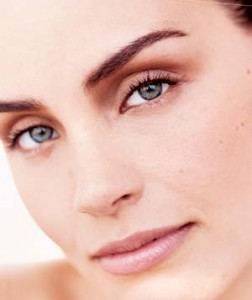 I have always wanted to just try out some of the colored non prescription contacts just to give my eyes a little pizazz.  I always thought that maybe I might have a little trouble trying to put something deliberately in my eye, but after watching a few of my friends and family, it looks like no big deal.
I started to look around for a more affordable way to get contact lenses online so I could try out some colored contacts just for fun.  Buy More Contacts.com has a really great selection of contacts to choose from and if you are a regular contact wearer you are sure to find the brand or type that you like to wear, probably at a cheaper price.  I have found that shopping online will usually save you money.
At Buy More Contacts they have more than 150 different types of contacts available for next day delivery, up to %70 of of retail prices, a lot of the leading and newest brands on the market and live agents available to help you.  In this economy shopping online is the way to go.  Not only can you save money but your eyes will look beautiful.  Check out Buy More Contacts!
**I was compensated for my time to write this review, the opinions expressed in this review are that of my own**

Since getting our new Frigidaire, I had basically stuffed all the things we had in our old refrigerator in the new one with the intention of getting the space better organized.  The Frigidaire is a little smaller than our previous fridge but it has more than enough ample space and some really neat features that make up for the difference.
Before our big grocery trips, I usually do a thorough clean out of both the refrigerator and the freezer to get an idea of what I have, what I might need and toss out all the things that are outdated.
Here are some useful tips for organizing your fridge!
When you are cleaning out the fridge and getting ready to go to the store, it is the perfect opportunity to clean it out and sanitize and wash all the shelves and such.  I like to get all the bottles out and clean them off because usually you have stuff that somehow gets caked to the bottom and it sort of winds up in the rest of your refrigerator.
If you have meat that you are going to be storing, I typically like to put that on a bottom shelf.  With my Frigidaire, there is a drawer at the bottom that I like to toss it in.  That way if the meat juices and stuff leak, then the clean up is as simple as wiping the drawer out and it isn't busy dripping all over everything if you were to put it on a shelf.
You can wash and put all your produce away and ready to go when you first buy it.  I admittedly don't do this, because I am usually in a rush, but this will help your lettuce and fruits stay fresher longer.
I throw out anything that is expired.  yes, ok, I am a little paranoid about expiration dates.  The minute the clock hits midnight the day after the date on the bottle, it gets tossed.  My husband makes fun of me because he will eat it if its half green  lol.
Have a place for everything.  How you want to organize where to put things is strictly up to you, but if you designate a place for your condiments, and your eggs etc, then you always have a place to put them and it keeps your fridge looking nice and neat.  Ladies, this is great for your husbands who can never find a darn thing.  If they learn the place, then they will leave you alone when they are looking  ha!
Put your taller items in the back.  This way, you can see those bigger items easily without blocking the view of your smaller things.  This is better than standing there looking like you are scouting a boat out at sea, with your fridge door hanging open, a look of confusion on your face (knowing that you just bought the item you are looking for) and then you just give up.  This is usually when the alarm on the door to our new Frigidaire starts to beep at me.  I love the feature though, especially with kids…if they leave it open without me knowing then there is a reminder…I love it!
For the freezer, I pretty much do the same.  I try and keep items grouped together, and go through it once a month.  I try and keep bagged items together, flat boxed items in one area with the label facing out.  This makes it easy to see and reach and nothing is falling out at your feet.  There isn't anything worse than frozen meat hitting your toes  ouch!
Lastly, I try to keep things decluttered.  If you have something in a box and the something can be removed and put away it will usually free up some space in the refrigerator.  For example, I always have sick butter in the house for baking, and usually it comes four to a box, instead of hanging on to the box with only two sticks, it will free up a little more room to take them out.  If the expiration date is on the box, get a permanent marker and write it on there.  I do this with everything, especially with meats in my freezer that I divide into smaller portions for the family.
Here is a little video of my organized fridge!
I wrote this review while participating in a Test Drive Campaign by Mom Central on behalf of Frigidaire and received a Frigidaire Refrigerator to facilitate my review.