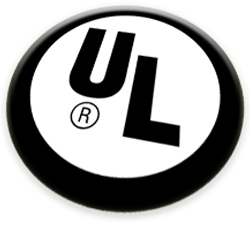 Summer, is the perfect time to head outdoors and enjoy the warmer weather with your family.  This means time spent swimming in the family pool, and running, jumping and climbing on the backyard swing set.  As a parent, you want to do what you can to keep your children and family safe. Just like you would child proof your home, there are safety measures for outdoor play that, sometimes, we tend to overlook.
Pool safety, is one of the things that I am so vigilant about.  Having had first hand experience with the loss of a family member's young son many years ago, makes it something that is burned into my memory.  To this day I still remember and watch my boys like a hawk when they are playing in just 2 feet of water.  After, they are done, the pool gets emptied, because you just never know when they may think to go back to it when you are sidetracked.   I know that you obviously cannot empty a much larger pool, but you can put safety measures in place, to avoid injury or tragedy.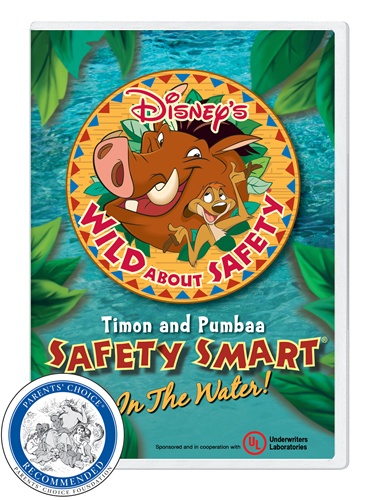 This summer, Underwriters Laboratories (UL), a leading product safety testing organization, has taken some time and provided some useful tips to help keep you and your children safe around play sets and the pool.  There is also a really great Disney video about pool safety you can watch with the whole family.
When you go out for a swim:
POOL SAFETY AT HOME
If you have a pool at home, install a fence. The fence should be at least four feet high and have a self-closing, self-latching gate that has a locking mechanism beyond a child's reach.
Cut overhanging tree limbs and remove chairs or ladders from the pool area to prevent children from climbing over the fence that surrounds the pool.
Keep grates and drain covers in good repair and secured in place. Alert your family and guests to stay away from these devices, as the suction from drain outlets can be strong enough to cause entrapment of hair or body parts, which can potentially cause a person to drown.
Make sure you know infant and child CPR if you own a pool.
BE SAFETY SMART WHILE SWIMMING
Supervision is a must. Follow the 10/20 rule when you're at the pool. The 10/20 rule states the supervising adult needs to position themselves to be able to scan the pool every 10 seconds, and reach the water within 20 seconds.
Always have rescue devices, such as UL-LISTED life preservers, nearby.
Flotation devices, toys and inflatable swimming aids are not safety devices. They are toys and can easily puncture and deflate.
Always drain wading pools after children are done playing. Infants can drown in just a few inches of water.
Have a telephone nearby and appropriate emergency numbers posted.
Remove all toys when you leave the pool. Toys may attract children to the unattended pool.
When at play on the backyard play set:
BEFORE INSTALLING A BACKYARD PLAY SET…
Make sure your backyard is large enough for playground equipment. The site must also provide good visibility and security. Before setting up equipment, look out for obstacles, such as the garage, tree branches, utility poles and wires.
Read and follow the manufacturer's directions when setting up play set equipment. Be sure your child's weight and age fall within the manufacturer's recommended limits for the equipment.
Install protective surfacing, such as rubber tiles or mulch under the play set, at least six feed in all directions, to prevent serious injuries should a child fall.
BEFORE HEADING OUT TO PLAY…
Carefully inspect backyard playground equipment. Make sure equipment is anchored safely in the ground, all equipment pieces are in good working order, S-hooks are entirely closed and bolts are not protruding.
Check for spaces that could trap children, such as openings in guardrails or between ladder rungs. These spaces should measure less than 3.5 inches or more than 9 inches.
Always supervise children on play set equipment to make sure they are playing safely.  
Never attach ropes, jump ropes, clotheslines, pet leashes or cords of any kind to play set equipment. If used improperly, they can be potential strangulation hazards.
Watch for potential trip hazards, such as rocks, tree stumps and concrete footings. Make sure you're children are aware of them as well.
Do a sandbox check. Before letting your child dig in, rake through the sand to check for debris or sharp objects. Also, inspect for any animal contamination or insect problems.
Doing a safety check list doesn't have to be a chore.  In fact, you can head out as a family and go over the check list together!  This way you can help teach your children the importance of safety and what is unsafe, and do something together as a family.  It is pretty scary to think of something happening to your children, and an ounce of prevention goes a long way.  Sometimes, I think we put off the little things, and that can sometimes cause big consequences.  So take the time out to be safe, so you can enjoy a fun and relaxing Summer!  Thank you to UL for some really great safety tips.  This will be something we do every year.
"I wrote this review while participating in a blog campaign by Mom Central on behalf of Underwriters Laboratories. Mom Central sent me a gift card to thank me for taking the time to participate."
Brown Eyes
(one of my sweet baby boys)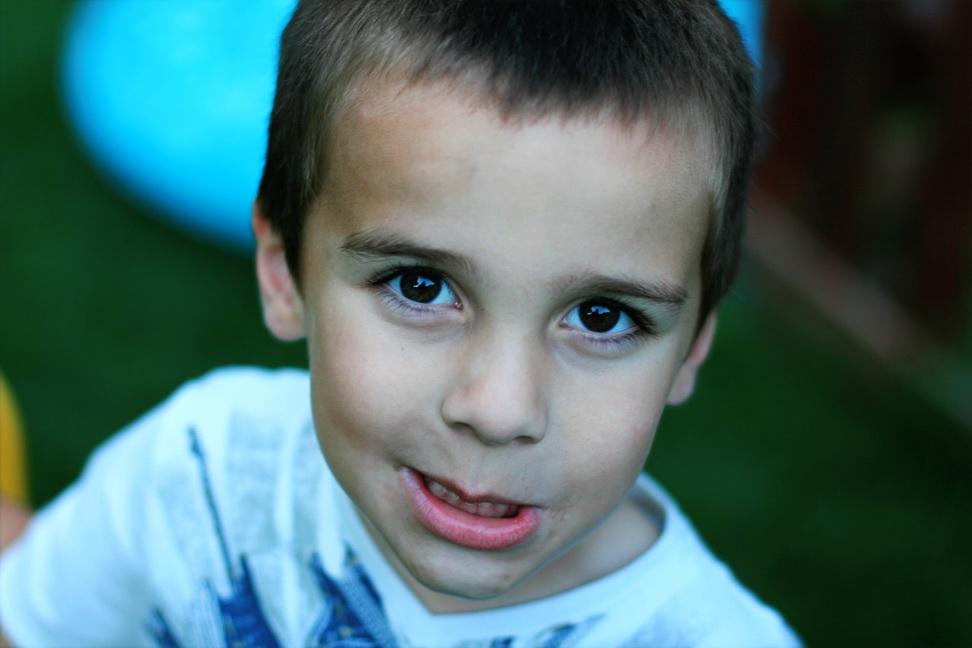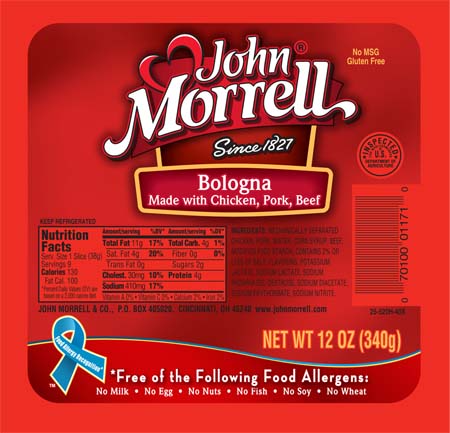 Allergies are big deal here in my house.  I have always suffered the occasional sniffles and sneezes that come along with allergy seasons, and as a child had a milk allergy.  Since having the boys, I have always been concerned that they might acquire some of my husband's allergy problems.  As babies, I was always a little on edge when trying new foods, because you just never know when a food allergy would pop up.
There are a whole host of food allergies that run in my family.  I actually have an Aunt that is severely allergic to beef.  They aren't certain if it is an allergy to the hormones that are used to treat the cattle or not, or if it is something else.  Often times when you read a food label, there are a myriad of food preservatives or other ingredients that could potentially trigger a food allergy  in them, so having foods available that offer an allergen free alternative is always nice and choices may not be as limited.  Plus, when you read that some foods my not actually have nuts in them, but have been processed in places that do use nuts, it makes you even more concerned and more limited on the foods you can buy if your child or family has food allergies.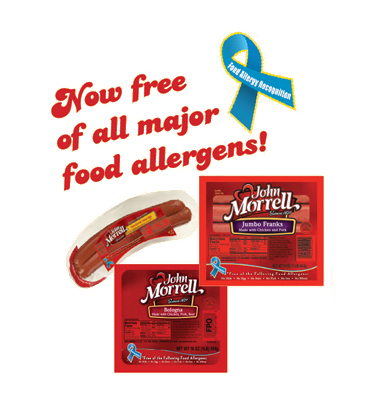 We recently were given the opportunity to try John Morrell Allergen Free Meat.  John Morrell makes their brand hotdogs, smoked sausages, and bologna now 100% "worry-free".  This means that they are free from allergens of milk, nuts, egg, soy, wheat, gluten, and MSG!   They even went a step further by making their hot dogs, smoked sausages and bologna in a completely allergen-free facility.   We tried their hotdogs on a weekend trip to the lake and grilled out.  They were a big hit and I didn't notice any taste difference, and I could be happy knowing that I was avoiding some of the potential things that could possibly trigger a  food allergy.  It is also nice when you have people that have allergies to foods, that you can have them over and not feel like you have to exclude them from your meal, or make separate a separate food choice. 
If you or your family has food allergies, John Morrell Allergen Free Meats may be a great choice for you and your family to enjoy without the worry.  If you or your family would like to give John Morrell Allergen Free Meats a try you can visit their facebook page and get a $1 off coupon towards your purchase! 
"I wrote this review while participating in a blog campaign by Mom Centralon behalf of John Morrell and received a free coupon for John Morrell products to facilitate my candid review. Mom Central also sent me a gift card to thank me for taking the time to participate."

There is one topic that is hard for anyone to talk about and that is rape. It is such a violent and senseless crime and having a line of defense is always a welcomed thing. This is one of those things that made me say "now that is a great idea!"
It reminds me of the ink on stolen money concept but this might hurt a little more!  Talk about getting caught with your pants down!
A South African doctor has invented a female condom with teeth. Yes, you read that right, it has teeth. How it works is, the woman inserts the latex condom like a tampon. Rows of jagged (ouch!) teeth-like hooks line the inside and attach on a man's apparatus and well you can imagine.  The thing looks like something out of science fiction  lol.
Once those teeth like things get in there, only a doctor can take it out. It certainly says, here is the guilty party, but I can see where this may have some down sides. The main idea behind this specialized condom is that a woman can wear this out on a date with a new person or when she is in an area she isn't familiar with. There have been many times where I have felt leary about my surroundings and felt unsafe. The world isn't as safe anymore, so I can see why you would want to protect yourself.
I can see a few minor drawbacks and how it could be abused in some ways.
How bout the angry girlfriend or wife getting back at the cheating husband? I can only imagine the story here. Wild thoughts are swirling through my head now.
Or what if you forgot you put it in there and then well the innocent one night stand?
It might have it's downsides but for the most part it is a really awesome invention.
I would love to hear your thoughts!
More on the female condom with teeth can be read here.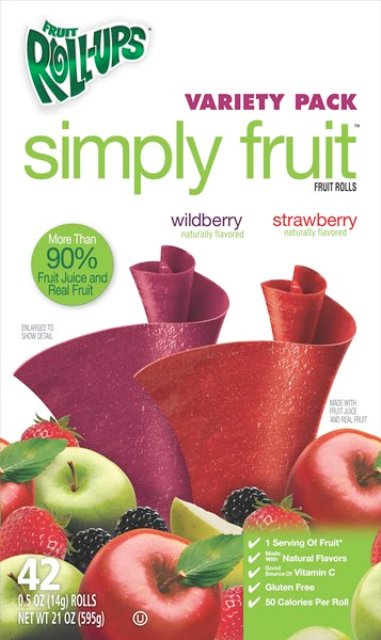 Now that we are in the Summer months, our family tends to spend a lot of time playing and doing activities outside.  It seems like my two are always wanting something to snack on and I usually like to offer them a healthier selection of foods.  It also seems like it is harder to keep the pantry stocked with healthy snacks with two growing little boys in the house.
One of our favorite places to go to stock up, happens to be Costco.  I can get a lot of foods that are perfect for snacking an in larger quantities that stretch a little further on a tight budget.  Now available at Club Stores, are Nature Valley Chewy Trail Mix Barsand Simply Fruit Roll-Ups!  Both of my boys love granola bars (nola bars as they call them) and Fruit Roll-Ups are almost always a favorite.  They are perfect to shove in the beach bag, in your purse, or just to sit in the shade and dangle your feet from the porch swing and enjoy a little snack.
*Nature Valley Chewy Trail Mix Bars are a delightful, 100% natural, combination of tastes and textures you'll love. Now, you can get 25% more of the whole almonds, peanuts, raisins and cranberries in every bar! With no artificial flavors or colors and only 140 calories, Nature Valley Chewy Trail Mix Granola Bars also contain 8g of whole grain per serving.

* Simply Fruit Roll-Ups are a better-for-you treat that kids love! Simply Fruit Roll-Ups are an excellent source of Vitamin C and are available in a convenient variety pack of Strawberry and Wildberry flavors. Every delicious roll is made with 90% real fruit and fruit juice and packs a full serving of fruit. Even more exciting? They' re gluten-free and contain only 50 calories per roll.
I love that we are able to buy foods that the kids love in bigger sized packages, because not only do I save money buying in bulk, it limits the numerous trips to the grocery stores. If there is anything that I hate is having to run out more often than I need to! We love Nature Valley Chewy Trail Mix Bars and Simply Fruit Roll-Ups and will definitely be keeping our pantry stocked with these great treats on our trips to our local Costco.
**To help facilitate my review, Nature Valley Chewy Trail Mix Bars, Simply Fruit Roll-Ups and a $25 Costco card  were all provided from General Mills through MyBlogSpark.  The opinions I have expressed are strictly that of my  own**
To celebrate Summer and just because we love you. General Mills and My Blog Spark would like to offer one lucky reader the chance to win your own stock of Nature Valley Chewy Trail Mix Bars and Simply Fruit Roll-Ups and a $25 Costco card to keep plenty of treats on hand for your little whipper snappers this Summer!
Here's What You Gotta Do!
Leave me a little ole comment telling me why you want to win. And anything else you want to tell me.
Additional Entriest

Tweet about this fab giveaway *tweet tweet*
Follow Me On Twitter (only because I am adorable and lovable of course)
Bloggity Blog about this giveaway and leave the link (pretty please)
Thats All Ya Gotta Do!
Contest Starts June 24, 2010 and Ends  July 8, 2010
Good Luck!!
**Winner Must respond within 48 hours otherwise the prize is forfeited**
As a Mom, it is always a challenge to come up with things to feed your family.  It is even harder to come up with creative ways to slip healthy dinner choices into your family's diet, especially if you have picky eaters.  One of my boys will eat just about anything, but my other, you have to convince him that the food you put in front of him is good.  Making subtle changes with healthier variations is what I found to be easiest when attempting to put something good for us on our plates.
I will be the first to admit that I tend to skip over the healthier version of a favorite food because it has been burned into my mind that it just won't taste as good or taste the same, but I am usually willing to try it, if you put it in front of me..  My husband is a very anti-healthy anything, and if the label even mentions whole grain foods or whole wheat anything, he won't touch the stuff.
I was recently given the opportunity to try Uncle Ben's Brown Rice and I must say that I was pleasantly surprised.  We use a lot of white rice with various dishes in the house, so I figured that making a switch would be a good idea in the long run.  We were able to try a few different varieties Natural Whole Grain Brown, with the traditional cook time (40 minutes), plus Fast & Natural Instant Brown Rice and Boil-In-Bag Whole Grain Brown Rice (both ready in 10 minutes).  I am a big fan of the boil in bag rice but we tried the Fast & Natural Instant Brown Rice.  I was serving a pork dish with a sauce that I dumped over the rice, but because rice is so versatile you can incorporate it into many dishes.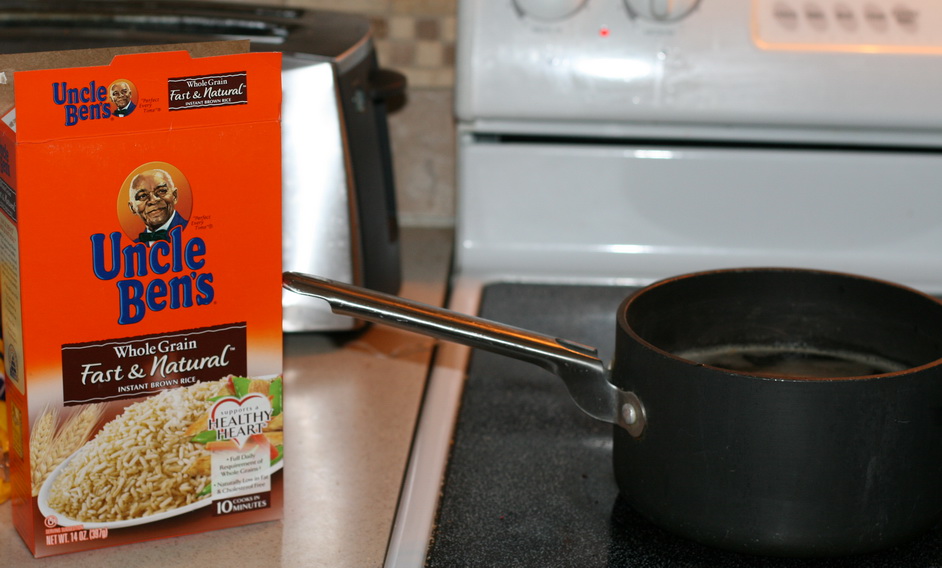 The rice definitely has a distinct taste, and you can taste the whole grain, but everyone seemed to really like it, and I can see switching to use it in place of just using white rice, although I don't think I will give it up completely.  Uncle Ben's also has some really  great recipes to try using their Whole Grain Brown Rice, such as: Chicken & Brown Rice Sloppy Joes (this is next on our list to try); Tex Mex Rice with Shrimp, Corn and Lime; Chicken, Apple and Walnut Brown Rice Salad; and Mediterranean Stuffed Portobello Mushrooms. This makes it really easy to incorporate healthier choices and please even the pickiest palate.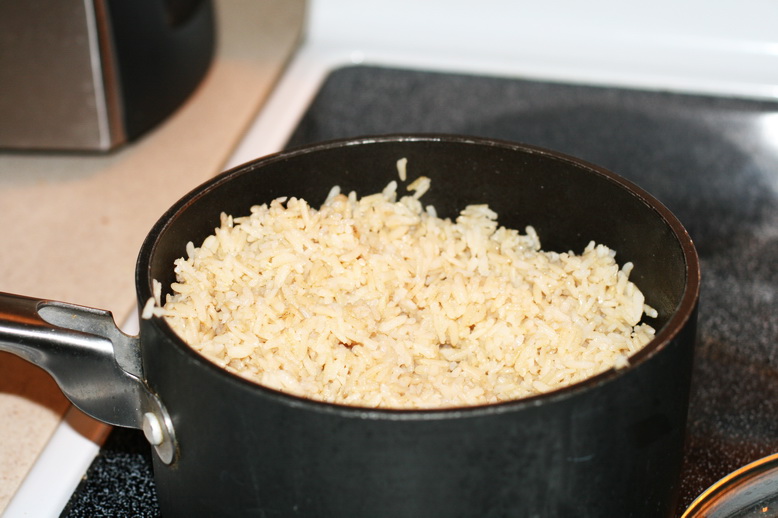 All in all, we really liked Uncle Ben's Whole Grain Brown Rice and will be keeping it as a staple in our pantry.  I can't wait to try their Sloppy Joe Recipe!
"I wrote this review while participating in a blog campaign by Mom Central on behalf of Uncle Ben's and received samples to facilitate my candid review. Mom Central sent me a gift card to thank me for taking the time to participate."

I am on a mission to improve my photography skills, so I can live out one of my dreams to become a published nature photographer.  I still need to overcome the fact that I dislike bugs (whole nother story!)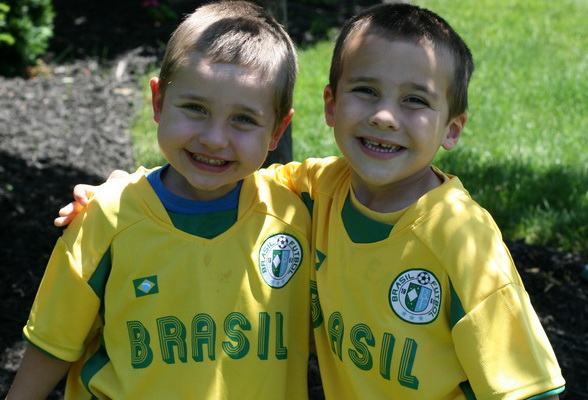 As a Mom it is so hard not be in love with these two faces!  They are the ones I wake up to and end my day with.  I simply cannot imagine my days without them there to smother me with kisses, to ask me a million questions, or even to make me feel like I'm losing my  mind.  I cannot believe they will be four in just one short month.
For me it feels like I will blink and they will be leaving the house.  I never realized having kids would be so hard.  I never knew that even the thought of sending them to school would well up feelings of a mini major depression.
I am learning how difficult it is to be a Mom and a parent.  You have to learn how to let your children grow and learn, you have to let go at various milestones in their life, and learn how to cope with your own mixed feelings without letting them know.  Being a mother is magical and emotional all at once.  I'm just wondering if i'll survive!
Today my husband brought home one of the boys' favorite treats, Swedish Fish.  I just have to tell you that I am a red candy girl, its a funny quirk that I have.
When there are Juijyfruits  in the house, I will pick out all the red ones.  Mike and Ikes, I will pick out all the red and or pink ones.  And when there are Swedish Fish, they should not be rainbow, they should in fact be all red *Amen.*
I was just wondering, am I the only weird one who picks out all the red candies?  To me they taste the better than orange or yellow or green.  Blue would probably be my next best.  And when it comes to M&M's, I don't discriminate.
Share your candy quirks with me!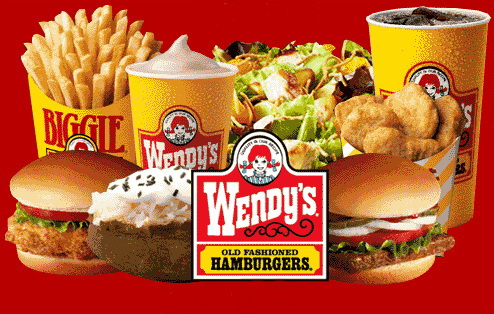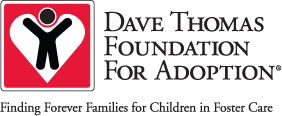 Wendy's Father's Day Frosty Weekend is almost here!   Kids (and grown-ups!) can also create their own special Father's Day Card at www.Frostycard.com . For every FREE card created, Wendy's will donate 50¢ to the Dave Thomas Foundation for Adoption (DTFA). You can choose your own background, pictures and text to send Dad a personalized eCard.
It's a FREE way to support adoption and a fun way to say Happy Father's Day.
Not only will Wendy's donate 50¢ for every card created, but for every Frosty purchased in-store June 19 & 20, Wendy's will also donate 50¢ to the DTFA.
The money raised will directly support Dave Thomas Foundation's signature program – Wendy's Wonderful Kids (WWK). The program awards grants for adoption agencies to hire recruiters to aggressively work to place foster children into adoptive families. Wendy's Wonderful Kids is active in all 50 states to place foster children with the loving families they deserve.
Here are some other fun ways in which Wendy's will also help out! If you have Twitter,  or Facebook.
• Twitter – Donation made each time a user tweets from the Treat it Forward application found on www.facebook.com/frosty (Treat it Fwd tab), or uses the hashtag: #TreatItFwd.
• Facebook – Donation made for each user that gives a Virtual Frosty as a gift on Facebook, or tells their friends about Father's Day Frosty Weekend through the Facebook application found on www.facebook.com/frosty (Treat it Fwd tab).
• Foursquare – Donation made for every person that 'checks-in' to a Wendy's during Father's Day Weekend (June 19 – 20).
These are some really great ways in which you can help a great cause and enjoy a Frosty with your family this Father's Day.  I know where I will be headed this weekend.  One less meal to cook, family time and a Frosty!