Loves Of My Life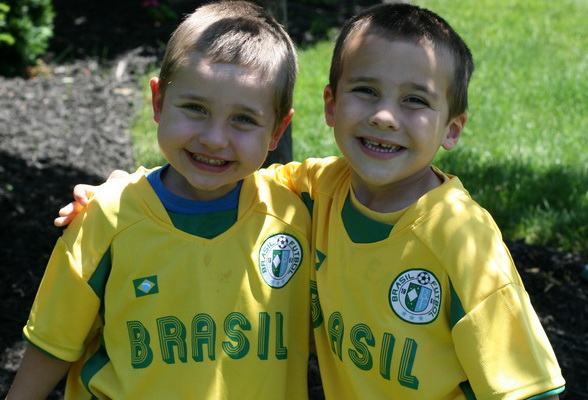 As a Mom it is so hard not be in love with these two faces!  They are the ones I wake up to and end my day with.  I simply cannot imagine my days without them there to smother me with kisses, to ask me a million questions, or even to make me feel like I'm losing my  mind.  I cannot believe they will be four in just one short month.
For me it feels like I will blink and they will be leaving the house.  I never realized having kids would be so hard.  I never knew that even the thought of sending them to school would well up feelings of a mini major depression.
I am learning how difficult it is to be a Mom and a parent.  You have to learn how to let your children grow and learn, you have to let go at various milestones in their life, and learn how to cope with your own mixed feelings without letting them know.  Being a mother is magical and emotional all at once.  I'm just wondering if i'll survive!