Uncle Ben's Brown Rice Healthier Choice Without Compromising Taste
As a Mom, it is always a challenge to come up with things to feed your family.  It is even harder to come up with creative ways to slip healthy dinner choices into your family's diet, especially if you have picky eaters.  One of my boys will eat just about anything, but my other, you have to convince him that the food you put in front of him is good.  Making subtle changes with healthier variations is what I found to be easiest when attempting to put something good for us on our plates.
I will be the first to admit that I tend to skip over the healthier version of a favorite food because it has been burned into my mind that it just won't taste as good or taste the same, but I am usually willing to try it, if you put it in front of me..  My husband is a very anti-healthy anything, and if the label even mentions whole grain foods or whole wheat anything, he won't touch the stuff.
I was recently given the opportunity to try Uncle Ben's Brown Rice and I must say that I was pleasantly surprised.  We use a lot of white rice with various dishes in the house, so I figured that making a switch would be a good idea in the long run.  We were able to try a few different varieties Natural Whole Grain Brown, with the traditional cook time (40 minutes), plus Fast & Natural Instant Brown Rice and Boil-In-Bag Whole Grain Brown Rice (both ready in 10 minutes).  I am a big fan of the boil in bag rice but we tried the Fast & Natural Instant Brown Rice.  I was serving a pork dish with a sauce that I dumped over the rice, but because rice is so versatile you can incorporate it into many dishes.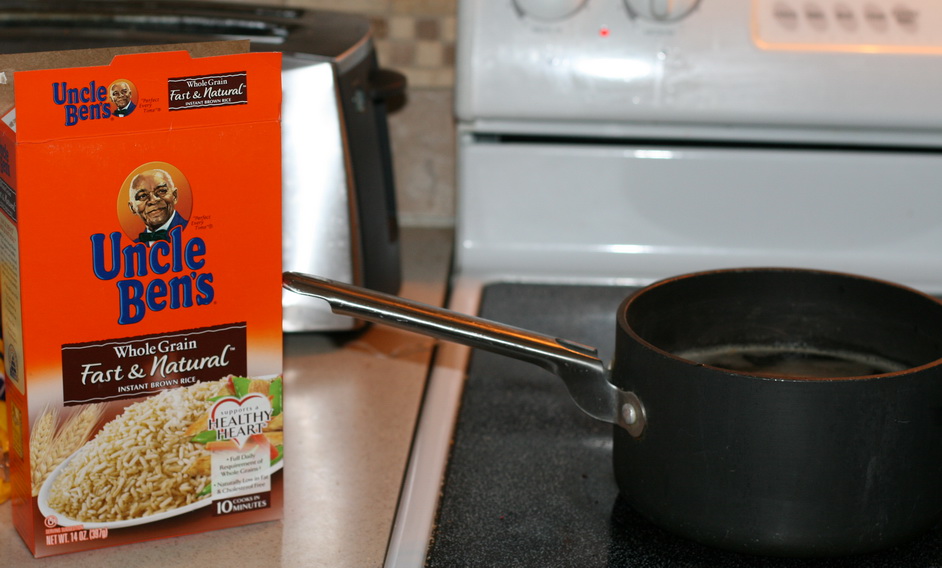 The rice definitely has a distinct taste, and you can taste the whole grain, but everyone seemed to really like it, and I can see switching to use it in place of just using white rice, although I don't think I will give it up completely.  Uncle Ben's also has some really  great recipes to try using their Whole Grain Brown Rice, such as: Chicken & Brown Rice Sloppy Joes (this is next on our list to try); Tex Mex Rice with Shrimp, Corn and Lime; Chicken, Apple and Walnut Brown Rice Salad; and Mediterranean Stuffed Portobello Mushrooms. This makes it really easy to incorporate healthier choices and please even the pickiest palate.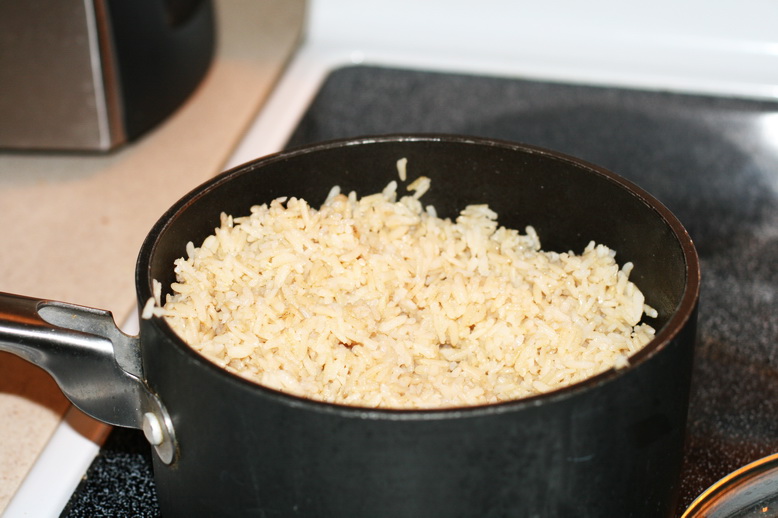 All in all, we really liked Uncle Ben's Whole Grain Brown Rice and will be keeping it as a staple in our pantry.  I can't wait to try their Sloppy Joe Recipe!
"I wrote this review while participating in a blog campaign by Mom Central on behalf of Uncle Ben's and received samples to facilitate my candid review. Mom Central sent me a gift card to thank me for taking the time to participate."