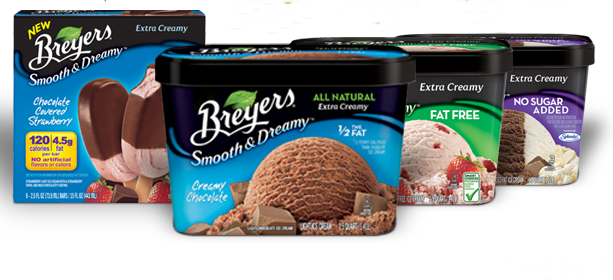 Who doesn't love ice cream in the Summer time or just about any time for that matter.  For us moms, I am sure we break out a pint of of favorite ice cream when the day hasn't gone so well and it makes all your trouble melt away.  July is National Ice Cream month and to help celebrate, I had the chance to try Breyers Smooth and Dreamy Ice cream bars.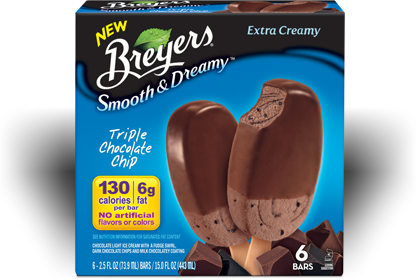 I am always looking for a chocolate fix and I almost always like my chocolate cold.  Ice cream seems to be my latest craving and the more chocolate the better.  Breyers, has a new selection of ice cream bars that will satisfy those chocolate craving that come up in the heat of the Summer.  I tried the Triple Chocolate Chip Bars and I thought I died and went to heaven.   They have just the right amount of chocolate goodness with a hint of crunch from the mini chocolate chips and the chocolate shell coating.  Nothing was left out and it is the perfect combination.  Not only that, Breyers Smooth and Dreamy Bars have no artificial flavors or colors, 160 calories or less and 4-6g of fat per serving!  What can be better than felling like you are indulging without the guilt?  After trying them, I shoved the box into the back of the freezer to keep them well hidden, so I don't have to share.  I will definitely be keeping a private stash in my freezer.  I can't wait to try all of the different flavors.
To help me celebrate my love for chocolate, and for the sake of chocolate in general, Mom Central and Breyers is letting me giveaway some Breyers Smooth And Dreamy to five lucky readers!   You definitely want to get in on this one, and who can pass up free ice cream????
"I wrote this review while participating in a blog tour campaign by Mom Central on behalf of Breyers and received products necessary to facilitate my review. In addition, I received a gift certificate to thank me for taking the time to participate."
Here's What You Gotta Do
Tell me why you would like to try Breyers Smooth And Dreamy Bars, Or share a childhood memory about ice cream.
Additional Entries
Follow me on Twitter
Subscribe to my feed
Tweet about this giveaway
Contest Starts July 30 and Ends August 2o, 2010
Good Luck!!!!
Winners are drawn at random, if winner does not respond within 24 hours the prize is forfeited
Contest open to US residents only.
Thank you to all who entered the Kelloggs Fruit Pizza giveaway!   Below are the 5 winning comment number drawn via random.org.  All winners have been emailed!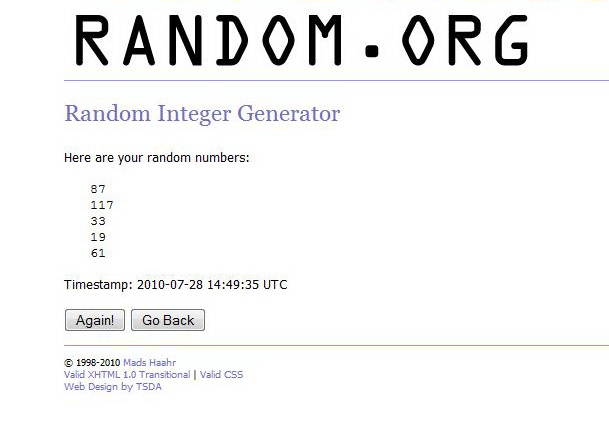 Had to redraw two winners!   Here ya go!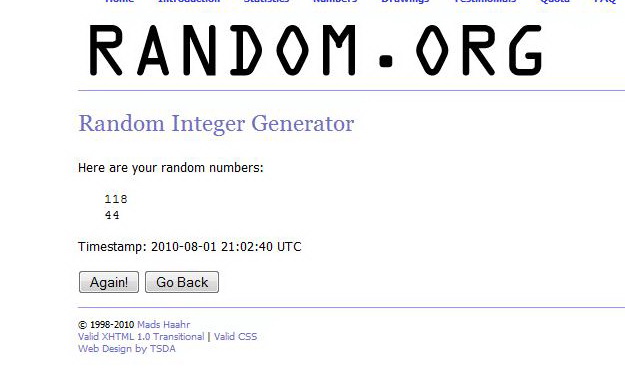 Rayovac is having a wonderful contest where you can share you pics and win wonderful prizes. You can read the details below.
Snap, Share & Win! Rayovac Summer Photo Contest:

The Snap, Share & Win! Rayovac Summer Photo Contest will begin August 2, 2010 and will conclude on August 29, 2010.  Each week will feature a different photo theme.  Eligible contestants will be able to complete the entry form on Rayovac's website, upload a photo and specify the theme.  Contestants may upload 1 photo each week for a maximum of 3 photos.  Once photos are posted, viewers can vote for 1 photo a day and add an unlimited number of comments.  Contestants and viewers can share the contest with their friends (eighteen years old or older) utilizing the "Invite Friends" button or by sending an email.  The photos receiving the most votes for each theme will win prizes.  Rayovac Powers Fun, have fun and be creative with your photo entries! All levels of photography welcome!
PRIZES
For each of the three themes there will be:
Grand Prize- a Digital Camera Package, complete with a Photo Printer and Rayovac Rechargeables and a Digital Photo Frame for three of the Grand Prize Winner's friends.
Second Place Prize- Photo Printer
Runner Up Prize- Digital Photo Frame Keychain.
Phase One: Submit photo entry August 2, 2010- August 22, 2010.
(Week 1: Fun with Water Photo. Week 2: Fun Pet Photo. Week 3: Summer Fun Photo)
Phase Two: Public Vote August 2, 2010- August 29, 2010.
Phase Three: Winners Announced September 8, 2010.
Become a fan of Rayovac's Facebook Page! And Put this fab widget on your site or anywhere you want to tell the world that you can Snap Share and Win.   Taking pictures is a fun way to make memories and win!!!!
"The first 50 bloggers to promote the Rayovac  Summer Photo Contest won a prize from Rayovac."
These pictures were taken on the same night out my front door.  One side of the sky was icey blue and stormy and the other was firey orange.  So beautiful!!!!!!!!!
Fire and Ice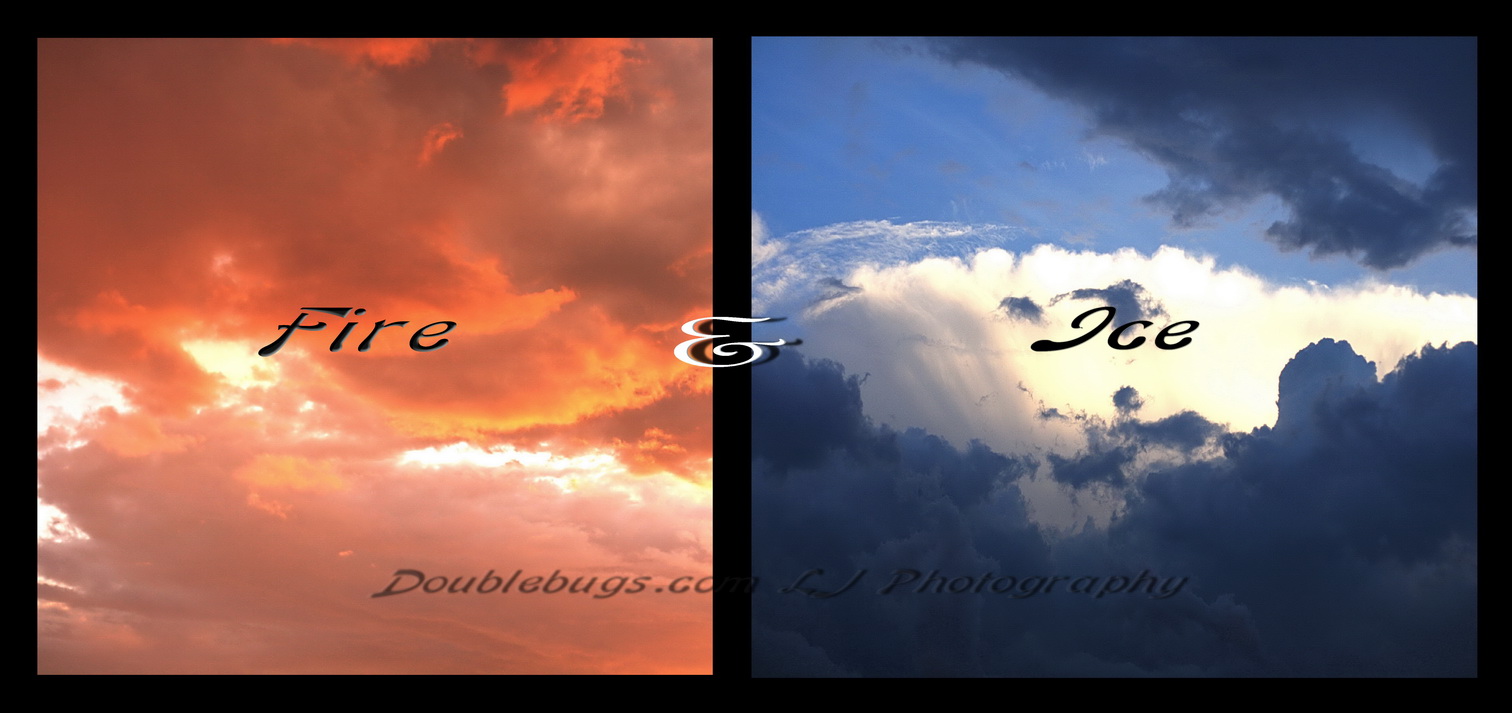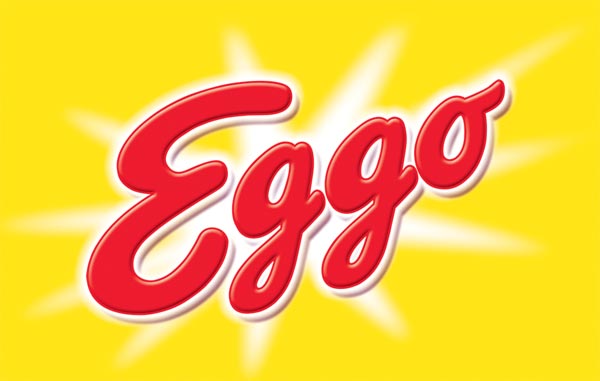 When morning time rolls around, I find myself wanting to roll right back over and stay asleep, but my two four year olds have different plans.  I usually wake up to the words "mommy it's time to get up!"   I pry my eyes open to find two pairs of little eyes staring back at me.
We have a clear routine in the mornings and I have carefully designed an organized path to begin our day.  While I try and wake myself up we begin in the bathroom, since it's on our way.  With twins, and with most kids in general, they fight over what belongs to who, so I try and avoid this like the plague, so my brain can wake up enough to tell my feet how to walk properly.
Being organized makes things a lot easier and everyone has a clear direction in the morning.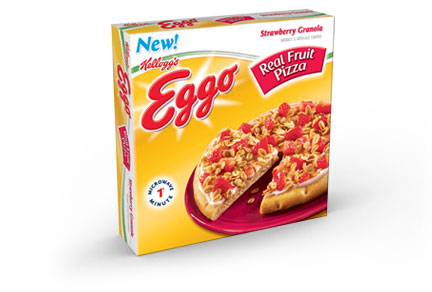 Assigned colors:  This is great for us, so there are no mix ups and there is great peace and harmony (well sort of…a girl can dream), each of my boys has a color.   We head to the bathroom and they know that the red and blue  toothbrushes are theirs and they know what color they should have.  This is a great way to set out clothes for the boys too, because then they know whose clothes are theirs for the day.  They have outfits for the day in their red and blue bin.
We head to the kitchen, and this is where we start the day.
Make the basics ahead: Cups are filled the night before, each one has their color so they know which one to grab from the fridge. This makes it easy, and it really helps them have that sense of independence that most toddlers and kids want.  They know to sit quietly on the couch, and my husband and I set the tv the night before to their favorite channel so they know to hit the big button and watch while I make breakfast (this keeps me sane…almost).  No one ever agrees on the same food choice, but sometimes I get lucky.
Breakfast usually isn't elaborate in our house with the exception of Sundays where I make a big breakfast.  The boys typically choose a poptart, cereal with or without milk, a waffle,  fruit or something relatively quick.  Breakfast, is just one of those meals where you are trying to head out the door for the day, so you have time constraints. I can usually tell when the boys get bored with food choices, so I am almost always in the lookout for some things to change it up.
Recently, I was chosen to be and EggoAM mom and we got the chance to try Eggo's  Real Fruit pizzas.  We are already huge fans of Eggo waffles, so the chance to try their fruit pizza was a no brainer.  I surprised the boys by asking them if they wanted a special pizza for breakfast. and they were really excited.  At first they asked if the "pizza guy" was going to bring it, but I had to explain that the Fed Ex guy brought it in a special package.  Either way, they were excited to try pizza for breakfast.
I decided to pop one in the oven for a crisper crust, but you can toss one in the microwave if you are in a hurry.  In the 5-7 minutes while it was cooking, you can smell the hint of cinnamon which made my kitchen smell like I was Martha Stewart., and both the boys had to check on it's progress.

I was a little skeptical about yogurt on a pizza that you heat in the oven or microwave, because I am used to yogurt being cold, but to my surprise it had a really great flavor and the boys loved it too.  It seemed to have just the right amount of everything, and I loved the combination of a slightly tangy flavor, with the crunch of the crust.  One thing I did notice was that the crust seemed a little flatter than whats on the picture, so I expected something a little more doughy, but I liked the thinner crust.  Both of the boys seemed full and satisfied with just half a pizza.  As you can see, it was a big hit! I stole the strawberry one for myself!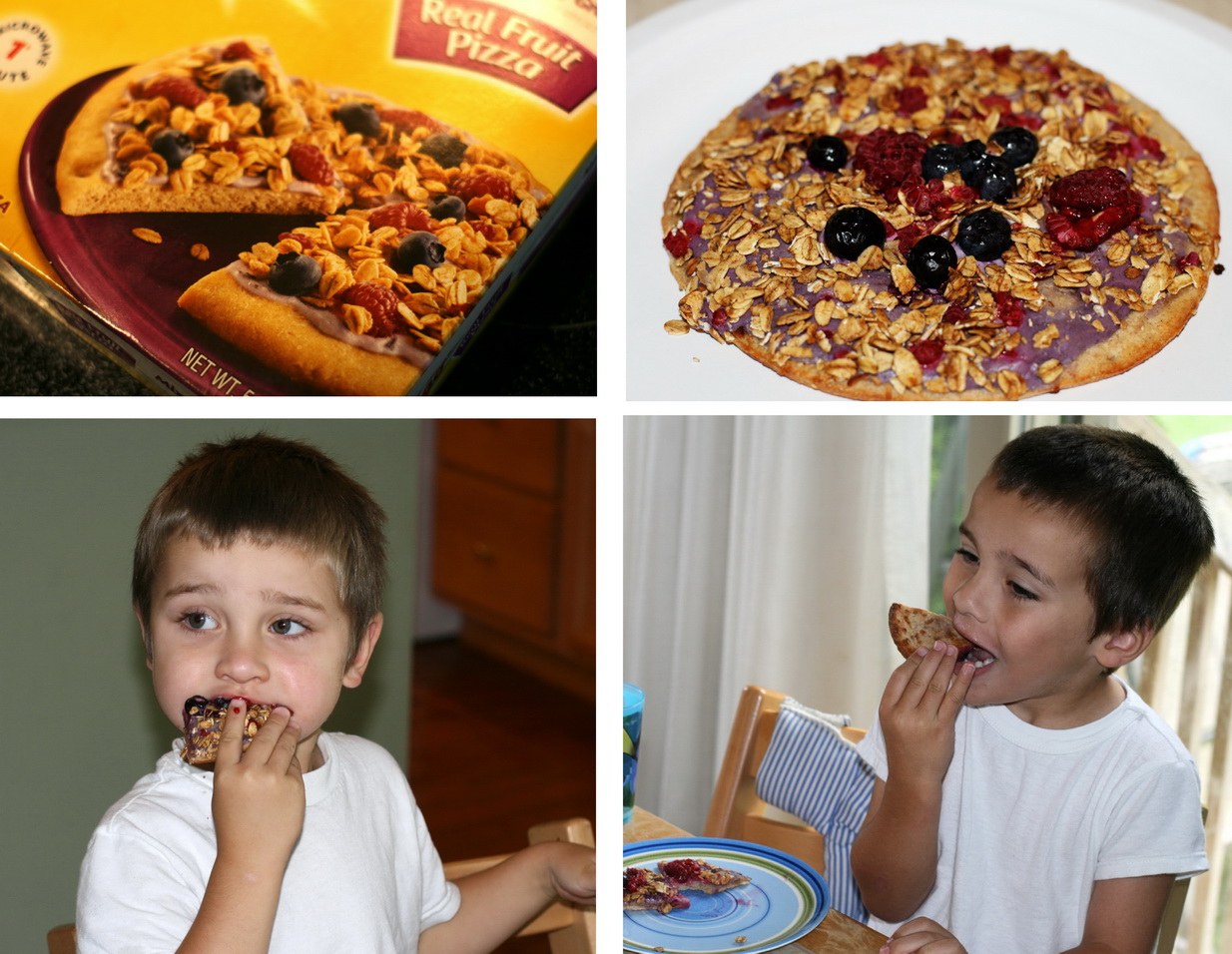 Eggo's Real Fruit Pizzas are a great way to compliment your morning routine and keep you on task.   Need to figure out a hassle free way through morning chaos? Check out The Motherhood Eggo Mornings Circle where you'll find me and other Eggo AM Moms  sharing ways to make mornings run like a well oiled machine.
" I was provided with items for review purposes by Eggo and TheMotherhood and was compensated for my time in writing this post and running this giveaway. The opinions I have expressed, however, are strictly that of my own."
Want to give Eggo Real Fruit Pizzas A Try?  What morning routines get you going in the morning?
You can win: A set of Eggo Real Fruit Pizzas to try out for yourself – 5 winners (1 set each).
Here's What Ya Gotta Do!
Mandatory Entry Requirement

1. Leave a comment (and a valid e-mail address) here and share your best tips for a smooth, organized, hassle free morning
Motherhood will also be creating Eggo's Best Tips for a hassle free morning by choosing the best user-generated tips submitted.  One of those lucky submissions will be selected for a GRAND PRIZE including samples of Eggo Real Fruit Pizzas  and a set of Kellogg's mugs.  So Get Busy!
Additional Entries
Follow me on twitter
Tweet about this giveaway
Subscribe to my feed
At the close of the contest 5 winners will be chosen via Random.org
Limit one (1) Giveaway entry per person for entire giveaway. Entrants for the giveaways may not
participate with multiple e-mail addresses. Any entrant who attempts to enter with multiple e-mail
addresses, under multiple identities, or uses any other device will be disqualified from participation in the
promotion, and all entries submitted by that entrant will be void.
ELIGIBILITY: Open to legal residents of the fifty (50) United States and District of Columbia who are 18
years of age or older at time of entry. Employees of TheMotherhood ("Sponsor"), its affiliates,
subsidiaries, advertising and promotion agencies and their immediate family members and/or those living
in the same household of each are not eligible to participate.
WINNERS: Giveaway winners will be randomly selected using www.random.org on August 5 by the brand
ambassadors, and the Sponsor will ensure there are no duplicate winners across all 20 brand
ambassadors' blogs. The Sponsor's decisions are final. Winners will be notified by e-mail. In the event
the Sponsor is unable to contact the winner within 48 hours of first notification, prize will be forfeited and
an alternate winner selected. Each winner must supply a valid mailing address and P.O. Boxes are
prohibited. All prizes will be sent directly to each winner.
This promotion has not been sponsored by, endorsed by, nor is affiliated with the Kellogg Company

Winner has 24 hours to respond before another winner is chosen.
Contest Ends 11pm July 27th
Good Luck!!!
You can read the official rules here
OFFICIAL RULES
NO PURCHASE NECESSARY. VOID WHERE PROHIBITED.
HOW TO ENTER: Twenty (20) Eggo™ Real Fruit Pizza brand ambassadors (pre-selected bloggers
specified by TheMotherhood), will host giveaways and create a feature post on their own blogs as part of
The Motherhood's Streamlining Your Morning Routine blogger program. The brand ambassadors will blog
about their own tips and tricks to streamline a busy morning routine, and will ask their community of
readers to share their tips.
PRIZES: Each of the participating brand ambassadors will give away a product sample set of Eggo™
Real Fruit Pizzas,(both varieties, Mixed Berry Granola and Strawberry Granola, one each) to five of their
readers. The five blog readers that will receive a prize will be selected at random by the brand
ambassadors, using www.random.org on August 5, 2010.
GRAND PRIZES: One brand ambassador will receive a grand prize and one blog reader will receive a
grand prize. The grand prizes are a product sample set (both varieties, Mixed Berry Granola and
Strawberry Granola of Eggo™ Real Fruit Pizzas, one each), along with two Kellogg mugs. The blogger
grand prize winner will be selected from all entries collected by the 20 brand ambassadors. The brand
ambassador and the blog grand prize winner will be selected at random, using www.random.org on
August 6, 2010.
The giveaways begin at 12:00 a.m. ET on July 14 and end at 12:00 a.m. ET on August 4.
In addition, the TheMotherhood will create, from the collected user-generated tips the Eggo Best Tips for
Enjoyable, Organized Morning, by choosing the best user-generated tips. TheMotherhood will randomly
select one of those submissions to receive a prize from Kellogg, samples of Eggo Real Fruit Pizzas (both
varieties, Mixed Berry Granola and Strawberry Granola of Eggo™ Real Fruit Pizzas, one each) and set of
Kellogg mugs. Winners will be selected at random using www.random.org.
Limit one (1) Giveaway entry per person for entire giveaway. Entrants for the giveaways may not
participate with multiple e-mail addresses. Any entrant who attempts to enter with multiple e-mail
addresses, under multiple identities, or uses any other device will be disqualified from participation in the
promotion, and all entries submitted by that entrant will be void.
ELIGIBILITY: Open to legal residents of the fifty (50) United States and District of Columbia who are 18
years of age or older at time of entry. Employees of TheMotherhood ("Sponsor"), its affiliates,
subsidiaries, advertising and promotion agencies and their immediate family members and/or those living
in the same household of each are not eligible to participate.
WINNERS: Giveaway winners will be randomly selected using www.random.org on August 5 by the brand
ambassadors, and the Sponsor will ensure there are no duplicate winners across all 20 brand
ambassadors' blogs. The Sponsor's decisions are final. Winners will be notified by e-mail. In the event
the Sponsor is unable to contact the winner within 48 hours of first notification, prize will be forfeited and
an alternate winner selected. Each winner must supply a valid mailing address and P.O. Boxes are
prohibited. All prizes will be sent directly to each winner.
PRIZES/APPROXIMATE RETAIL VALUES: Total ARV of all giveaway prizes: 4 Mugs (2 sets) at $14.95
each= $59.80 Total ARV. Odds of winning Giveaway prize depend on total number of eligible entries
received during the giveaway. Unclaimed prizes will not be awarded. Limit one (1) prize per person for
each promotion.
GENERAL: Subject to all federal, state and local laws/regulations. Neither Sponsor, nor its affiliates will
have any liability whatsoever for any injuries, losses or damages of any kind caused by any prize or
resulting from acceptance, possession, use and/or misuse of any prize or participation in these
promotions. Acceptance of a prize shall be construed as and signify the winner's agreement and consent
that Sponsor may use the winner's name, voice, likeness and/or prize information, without limitation, for
promotional purposes without further consideration, review, approval or payment, where allowed by law.
By participating in this promotion, entrants agree to be bound by the Official Rules and the decisions of
the Sponsor, which are final and binding in all respects. Sponsor is not responsible for any typographical or
other error in the printing of the offer or in administration of the promotion.
INTERNET: Sponsor is not responsible for electronic transmission errors resulting in omission,
interruption, deletion, defect, delay in operations or transmission or alterations of entry materials, or for
technical, network, telephone equipment, electronic, computer, hardware or software malfunctions or
limitations of any kind, or inaccurate transmissions of or failure to receive entry information by Sponsor on
account of technical problems or traffic congestion on the Internet or at any website or any combination
thereof. If for any reason the promotions are not capable of running as planned for any reason Sponsor
reserves the right in its sole discretion, to cancel, terminate, modify or suspend the Sweepstakes and
select the winners by random drawing from among all eligible entries received from all methods combined up
to the point of the action taken by the Sponsor.
SPONSOR: TheMotherhood, www.TheMotherhood.com.
Please review our privacy policy, located at www.TheMotherhood.com/terms.php.
Giveaway winners' names will be available no later than August 6, by e-mailing
contact@themotherhood.com This e-mail address is being protected from spambots. You need JavaScript enabled to view it .
This promotion has not been sponsored by, endorsed by, nor is affiliated with the Kellogg Company.
I haven't been online much lately, because I am getting ready for a garage sale.  I willl be glad when it is over because my house looks like World War three in here.
It was a day like any other and the boys were playing, and fighting over some toy.
One of the boys came to me upset and the conversation went something like this:
Bubba:  "Mommmmmy, brother is not being nice!"
Me:  "Why isn't borther being nice?"
Bubba:  "He isn't sharing the toy and is being selfish."
Me: "Well what should we do about that?"
Bubba: "We should sell brother in the yard sale."
Me: (can't stop laughing)
I have been telling them that in order to get new toys for their upcoming birthday, we had to sell their old toys.  So his solution was to sell brother so he could have his toy  LOL!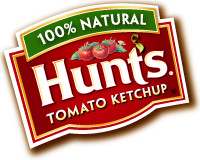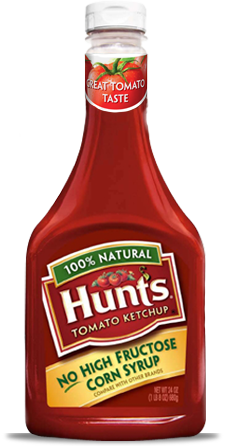 We are huge ketchup fans in this house.   Both of my boys always ask for everything with dip (meaning ketchup).  They dip their french fries, chicken nuggets, and fish sticks, so we find ourselves going through bottles of the stuff on a regular basis.  I always try to read the labels, and often times you cannot pronounce what is in your food.
We were sent a bottle of Hunt's Tomato Ketchup to try, which boasts no high fructose corn syrup.  As a Mom, you are always trying to make healthy and conscious food decisions for your family without compromising the taste.  High fructose corn syrup is something I try to avoid because it isn't really a  natural sugar in our diet.  Hunt's ketchup now features five simple ingredients. Hunt's reformulated recipe includes no high fructose corn syrup, and no artificial ingredients or preservatives and we all loved the taste.  It tasted just as good without all the extra fake fluff in our food (as I call it).
And to celebrate Moms and the choices they have to make for their family,  starting July 2nd, Moms have a chance to win a family vacation (up to $5,000) through a photo contest. To enter, go to facebook.com/hunts, submit a photo of you and your family achieving a "simple victory" and you could win that summer vacation you've been longing for.
Having basic and simple ingredients in our foods, doesn't mean that you have to sacrifice the taste.  I am seeing more and more foods offered in local grocery stores that are getting back to basic ingredients, and I like having those choices for my family!
"I wrote this review while participating in a blog campaign by Mom Central on behalf of Hunt's and received a ketchup sample to facilitate my candid review. Mom Central also sent me a gift card to thank me for taking the time to participate."


Congrats to the winner!!!!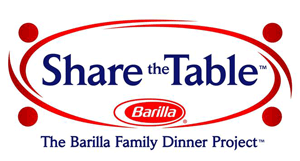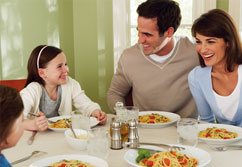 Many families today are extremely busy, with having kids in sports, working. and schedules that are hard to line up.  Dinner isn't the same these days, and is often eaten by everyone in the family at different times.  I know that we have a hard time sitting down to one meal together as a family through the week, with my husband working varying hours through the week.  We have made it a point to make dinner a meal that we could eat together, and catch up on how everyone's day was.
Barilla has started a "Share the Table"  program to help families make the most out of their dinnertime together. Barilla has a Share the Table website,  that offers  recipes from chefs like Mario Batali and tips on how families can make meal times more meaningful in bringing families together.
To help families get started sharing the table, Barilla now offers "Pasta Friday Sweepstakes" with weekly winners of pasta and pasta sauce giveaways and has created the "Mealtime Moments Contest," which gives families who commit to making a better mealtime experience,  the opportunity to share  stories and win select prizes throughout the summer. For everyone that becomes a fan of meaningful meals at ShareTheTable.com, Barilla will donate $1 to Meals on Wheels Association of America, helping seniors get the nutritious meals, that they often don't get.
To help our family "Share The Table,"  we were sent a wonderful package full of all the things we needed to create a meal for the family.  We all love pasta in this house so it was easy to create something that we all loved.    Our favorite Barilla pasta is the Penne, and I mix it up with Barilla's Garden Vegetable Sauce, hamburger, mushrooms, and sweet italian sausage.  It is rare that we have leftovers, and the whole family enjoys it.  There are so many great meals that you can create with pasta and Barilla makes it easy.
"I wrote this review while participating in a blog tour campaign by Mom Central on behalf of Barilla and received products necessary to facilitate my candid review.."