Hunts Ketchup Gets Down To The Basics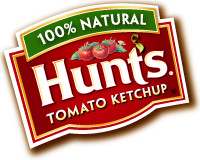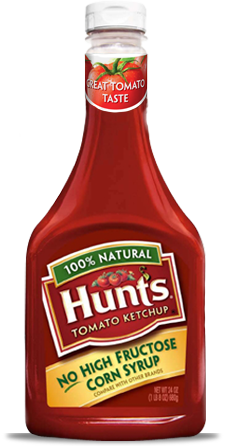 We are huge ketchup fans in this house.   Both of my boys always ask for everything with dip (meaning ketchup).  They dip their french fries, chicken nuggets, and fish sticks, so we find ourselves going through bottles of the stuff on a regular basis.  I always try to read the labels, and often times you cannot pronounce what is in your food.
We were sent a bottle of Hunt's Tomato Ketchup to try, which boasts no high fructose corn syrup.  As a Mom, you are always trying to make healthy and conscious food decisions for your family without compromising the taste.  High fructose corn syrup is something I try to avoid because it isn't really a  natural sugar in our diet.  Hunt's ketchup now features five simple ingredients. Hunt's reformulated recipe includes no high fructose corn syrup, and no artificial ingredients or preservatives and we all loved the taste.  It tasted just as good without all the extra fake fluff in our food (as I call it).
And to celebrate Moms and the choices they have to make for their family,  starting July 2nd, Moms have a chance to win a family vacation (up to $5,000) through a photo contest. To enter, go to facebook.com/hunts, submit a photo of you and your family achieving a "simple victory" and you could win that summer vacation you've been longing for.
Having basic and simple ingredients in our foods, doesn't mean that you have to sacrifice the taste.  I am seeing more and more foods offered in local grocery stores that are getting back to basic ingredients, and I like having those choices for my family!
"I wrote this review while participating in a blog campaign by Mom Central on behalf of Hunt's and received a ketchup sample to facilitate my candid review. Mom Central also sent me a gift card to thank me for taking the time to participate."