What is it with boys and bugs?  Why is it that, they must bring them to me like a cat brings you a dead mouse or a bird?
I am a girl!  And I do not like the creepy and the crawly, and somehow God had a sense of humor and gave me two very bug loving boys.  We have to search for worms in the garden and aptly name all of them.  Anything that has legs, we have to put in a cup or a jar and examine.  As long as there is a screen that separates me and the creepy crawly, I am ok, but sometimes I am not so lucky.
My husband laughs at me, when I am squealing out in the garden, and I am sure I amuse the neighbors with my arms flailing and me running from what may appear to them as the air. Thankfully, I do have boys and a husband and anything I see, they can go and get.  I guess you could say I have a pretty good set up!  Thank heavens for little boys, gloves, and bug spray.
We recently picked up some of the fables and fairy tales, at the library.  It had dawned on me that I had never read any of the classic fairy tales, that I knew as a child.  My husband and I spend the time before bed reading two or three books to the boys and they look forward to it each and every night.
The most wonderful thing about being so young, or being four years old, is the ability to have an imagination and engage in imaginative play.  And if you think they aren't paying attention when you read to them, they are!  I love to see how their little minds work, and as an adult you find yourself going back to your own childhood experiences.
I was doing my normal evening clean up while the boys were on a walk with their dad.  When one of them came running in the house, shouting "mommy!  mommy!  I brought you something!"  He held out his hand, "guessssssss what mommy, guess what you can do with these!, and filled my hand with mostly acorns and something I could not identify.
"Mommy you can plant these magic nuts in the ground and grow a giant beanstalk so you can reach the sky!"   All I could do was smile.
Encourage your child's imagination and you might get a few of these!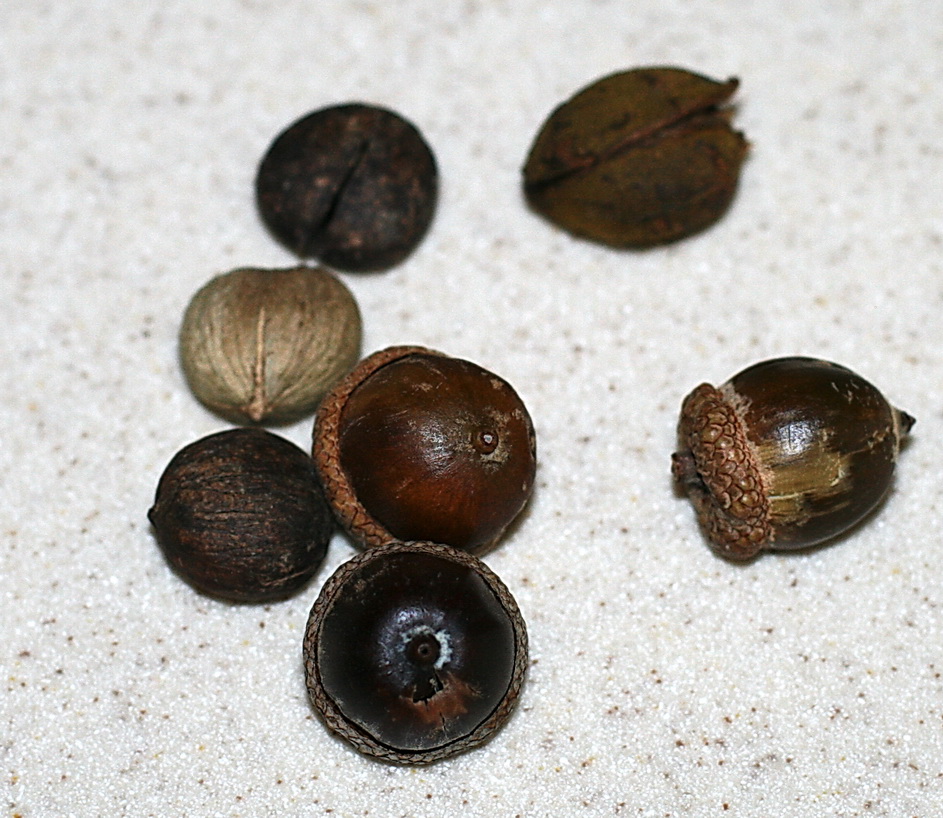 Both of the boys love playing with legos, but one of my sons his a fanatic about them!  Before he got a bunch of them for his birthday, I was busy trying to pre-plan ways in which I could keep them together and organized to avoid stepping on them in the middle of the night and losing sets before we even got started.
On any given day we can spend an hour or two sitting around the big bin of legos on the floor building an ice cream shop, a construction vehicle, or anything that their little minds can imagine.  For their birthday, I got them the legos wheel set, so they could put wheels on anything, and got some of the basic brick sets.  Growing up I didn't have legos, mainly because it was considered mostly a boy's toy I guess, but now I find myself enjoying digging through the lego bin with both of my boys.
The best part about having legos, is that there are no rules if you don't want them.  You can build an alien, or a house or whatever your mind can imagine, or you can try your skills at building one of the bazillion and very cool sets they have to offer.  The boys both turned four, and they love the smaller legos vs the duplo sets, and the best part is they grow with your child.  I love toys like that!
Check out my son working on his garage and ice cream store.  I think for being 4 he is doing quite well!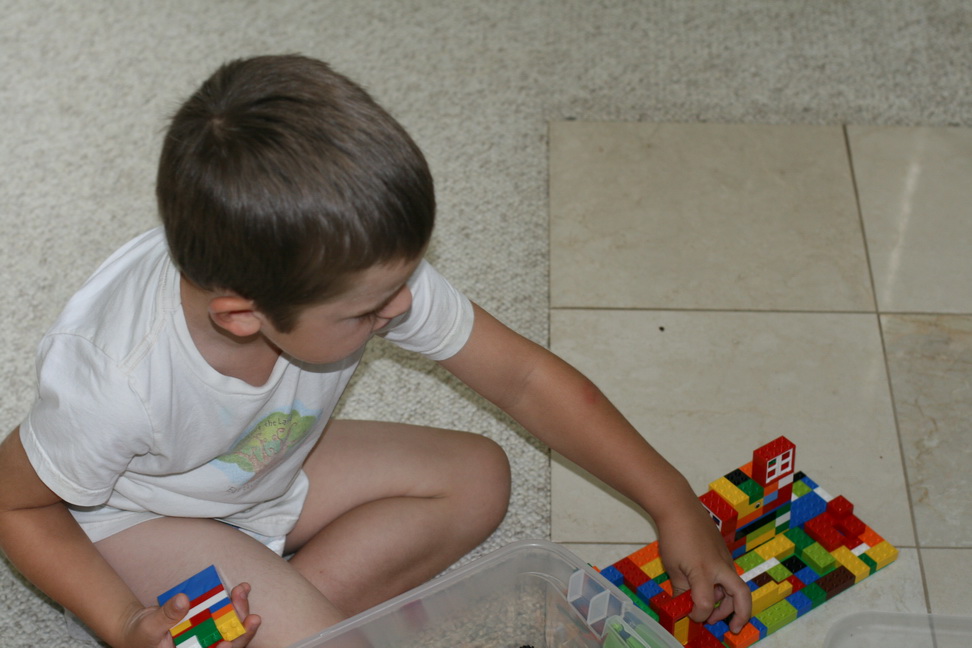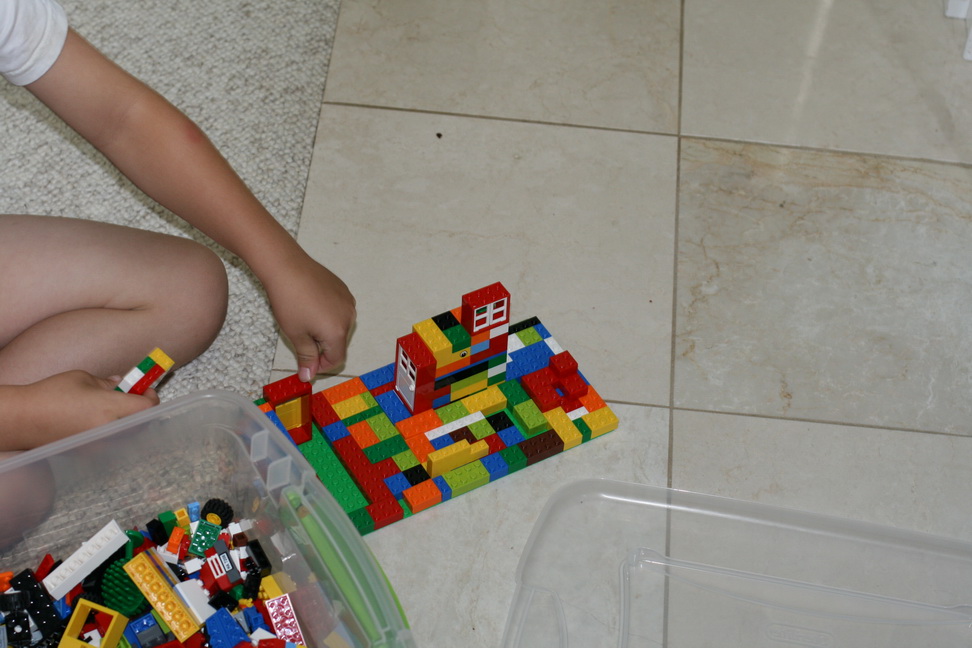 I usually tend to not get particularly serious on my blog because I have family that comes and reads and it is always hard to show others your vulnerabilities.  But I am slowly beginning to realize that this is my platform, and the things I say here may help others who go through some of the same things.
I haven't been posting much because I have been busy getting my motivation back and my thoughts in order.  Life, seems to have some major ups and downs and it is up to the human spirit to weather the storm.
The word "cancer" exudes a reaction in most people.  Whether it is just reading the word, or you are faced with the possibility of having cancer, or someone close to you has had or does have cancer, it is never something that makes you feel great.  I don't know anyone that has ever been happy about it.
A few months ago, a really good friend of mine, my coach and  mentor, in the middle of one of our coaching sessions said "oh by the way," I have this rare form of cancer and I think it's a good idea if you come see me.  In a previous conversation we were arguing about me coming to see him and his family in New Zealand (his home).  I had always wanted to go back (it is where my husband and I spent our honeymoon), but out of money etc and yes you do talk finances with your coach, he suggested Canada.  I had not known about his cancer when he suggested a visit to Canada instead of NZ, but he did.
It was barely a week since I had gotten that news when I was just out of the shower.  I reached over to itch my armpit when I felt it.  There was a lump, and not just a small one. So I made my typical appointment with my OB and mentioned it to her.  I was sent off to an ultrasound and it turns out it is lymph node.  This can be good or bad, so they told me to come back in eight weeks for a rescan.
You start to play your life in your head, about what will you do if, and what I should have done, and what I need to do.  The world seems to narrow around you when you are faced with the word cancer.  It simply affects everyone around you. I have spent some nights crying for my coach and his family (well, a lot of nights).  It is a grieving/emotional process for everyone involved.  It feels horrible to not be in control of something that puts you at the mercy of the doctors, and all the what ifs.    You want to do things for someone, but the truth of the matter is… there isn't anything you can do, other than provide that person with the support that they will allow you to give.  It is a dance where you have to be careful where you step, while your heart, and your brain wants to impulsively lead.
I had become a wreck in terms of stress and emotional turmoil and it was as if my life had begun to mirror his.  It was like life was pointing out to me, to learn deeper levels of compassion that I had not yet experienced.  With each passing day, I am learning how to dismiss the little things that make me mad or upset, to see that the things I thought mattered, like a messy house, or minor irritations from the husband and kids, are just a tiny speck in this world.
Of the many things, I have learned from my coach and incredibly dear friend…it is that you get back in this life what you give and if you keep doing what your are doing, than you will also keep getting what you got.
Love your family and don't sweat the small stuff!
I am a sucker for pie especially when it is fresh out of the oven and when someone else makes it for me.  Pie has to be one of those comfort foods that tastes good out of the fridge or warm.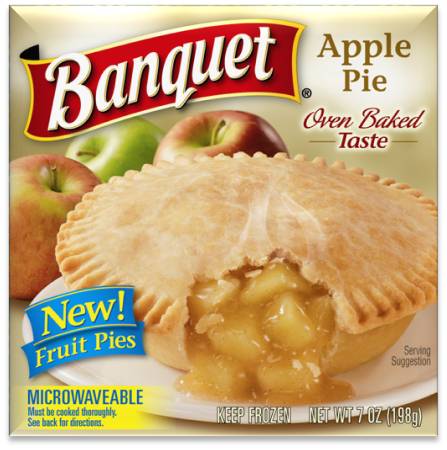 I love to roll up my sleeves and make a fresh pie, but sometimes I just crave a slice of pie that doesn't require me going through all the steps to make one.  Recently, I was given the opportunity to try Banquets new fruit pies, and I was excited, because who doesn't love pie?  Banquet has been making  meals for more than 50 years, and now they are introducing new single-serving fruit pies.  Each Banquet fruit pie has a half serving of real fruit inside a flaky pastry shell that you can enjoy hot from the oven or microwave. The pies come in three delicious flavors: apple, peach, and cherry berry for a great low price.
I   popped one of the cherry berry pies in the oven because I like a crust that is more brown and a little crunchy, but you have the option of making them in your microwave. Then after pulling the pie out, I topped that baby with some whip cream and grabbed my fork. The crust was nice and flaky and the filling was pretty good and had just the right amount of sweetness and tart mixed together. Banquet's new fruit pies are perfect if you have that late night sweet craving or if you want to treat the kids. And the fact that they only cost around a dollar makes it an even sweeter deal. I will definitely have a few of these on hand in the freezer from some late night indulgence and fun treats for the kids.
**I wrote this review while participating in a blog campaign by Mom Central on behalf of Banquet and received free coupons to facilitate my candid review. Mom Central also sent me a gift card to thank me for taking the time to participate**
The cat decided to help herself  LOL There are two pictures, too funny!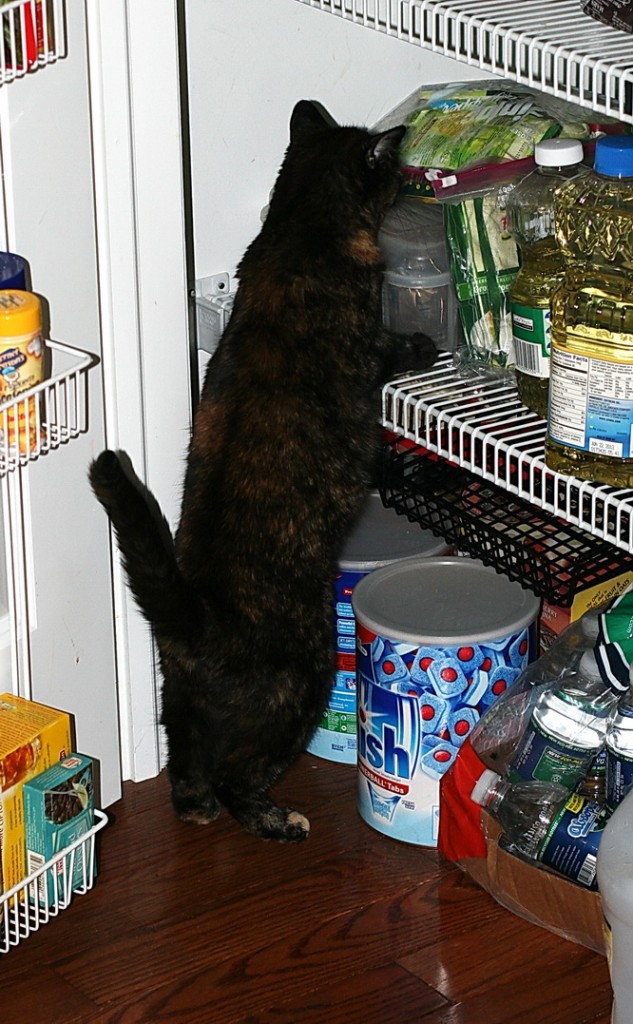 I know it's in here somewhere!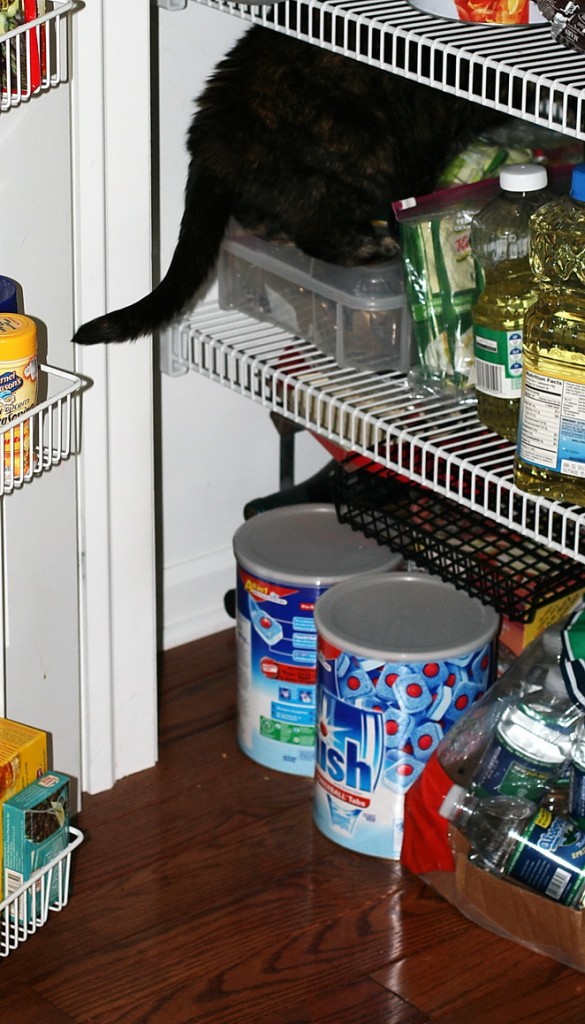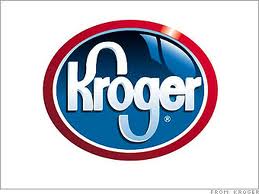 The Summer is just about gone and it is time for back to school.  I know for families this means making school lunches, and making sure kids get off to a good start with a full stomach.
Kroger Family of Stores (which includes Kroger, Ralph's, King Soopers, City Market, Dillons, Smith's, Fry's, QFC, Baker's, Owen's, Jay C Food Stores, Hilander, Gerbes, Food4Less, Pay Less Super Markets and Scott's Food & Pharmacy)are having their "Add Up the Savings" Event to help you stock up on your favorite General Mills & Kimberly Clark brands From August 8 through August 21. When you buy 8 participating items from any Kroger store, you'll receive $4 off of your purchase. Some of the  participating brands include: Cheerios, Yoplait Yogurt, Pillsbury Cookies & Biscuits, Kleenex, Huggies, Betty Crocker Brownies, Cottonelle, and Lucky Charms!
With school times fast approaching and for some it starts this week, families will be trying to save money to offset the cost of going back to school.
In addition to these great savings, you can also take advantage of a great program of Bonus Box Tops Offers that allow you to  help a participating school of your choice this year!  We love box tops, and even though the boys aren't in school yet we pass them on to one of the neighborhood teachers so she can put them towards helping our local school here.
All you have to do,  is register at www.RewardYourSchool.com. Once you register, you will  receive 5 Bonus Box Tops just for signing up! You can also receive custom offers for Bonus Box Tops for purchasing participating products.
These great offers are:
Buy any 4 Box Tops products and get 10 Bonus Box Tops
Buy any 8 Box Tops products and get 25 Bonus Box Tops
The offers you select will then load onto your Kroger Shopper Card to be redeemed once you purchase the items. This makes it easier and saves lots of time because there's no clipping! Just remember to scan your Kroger Shopper Card and the Bonus Box Tops will automatically go straight the participating school of your choice.
I love stocking up on our favorite foods, but I love saving money even more!  So to help you get more bang for your buck and start the school year off right.  Doublebugs is offering you the chance to save big with a Kroger Family of Stores $25 Gift Card!
Here's What You Gotta Do!
Leave a comment and tell me how you save money on groceries
Additional Entries
Tweet about this giveaway and include the hashtag #myblogspark
Add me to your twitter
Subscribe to my feed
Good Luck!!!
Contest starts August 17, 2010 and Ends September 8, 2010
Winner Chosen at Random
If Winner Does Not Reply in 48hrs, The prize will be forfeited.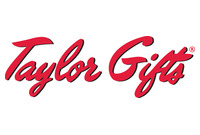 Weight loss is almost always a touchy subject for many people.  For me it isn't touchy but it is something I just like to avoid, because who wants to go on a diet at any point in their lives.  I have discovered that if I don't call it a diet, that I tend to have more will power in staying to my planned exercise and eating regimen.
As a mom, I have very little time to myself.  If you are like me, I like to do things that I enjoy doing and I am afraid, that exercising isn't one of those favorite things to do!  You have to do it on a regular basis if you are going to make any progress, and no matter how  many times I am up on the treadmill, or doing some other routine, I am busy wondering why I am there torturing myself when I could be watching a movie or reading a good book.
Taylor Gifts has a a great selection of personal care items like the belly burner, to help you look your best like body shapers and exercise equipment.  I like to try fun things like the belly burner, that doesn't require that I be stuck to a machine staring at my four walls where I concentrate on the misery of exercise.  If exercise were fun, then we wouldn't avoid it, but I think its a conspiracy like food.  All the stuff that you like is bad for you, and all the healthy stuff, no one likes anyway.
My overall thought is to do the things that make you feel good.  As a mom we get so busy doing all the things for our families and forget about ourselves, so it is nice to take those time outs.  Put on a belly burner, and take yourself shopping, or whatever makes you feel good!

I flower kick, but they can be the most perfect photo subjects. This is one of my favorites because I love all the delicate petals, and the beautiful crisp white next to the yellow.have been on a bit of a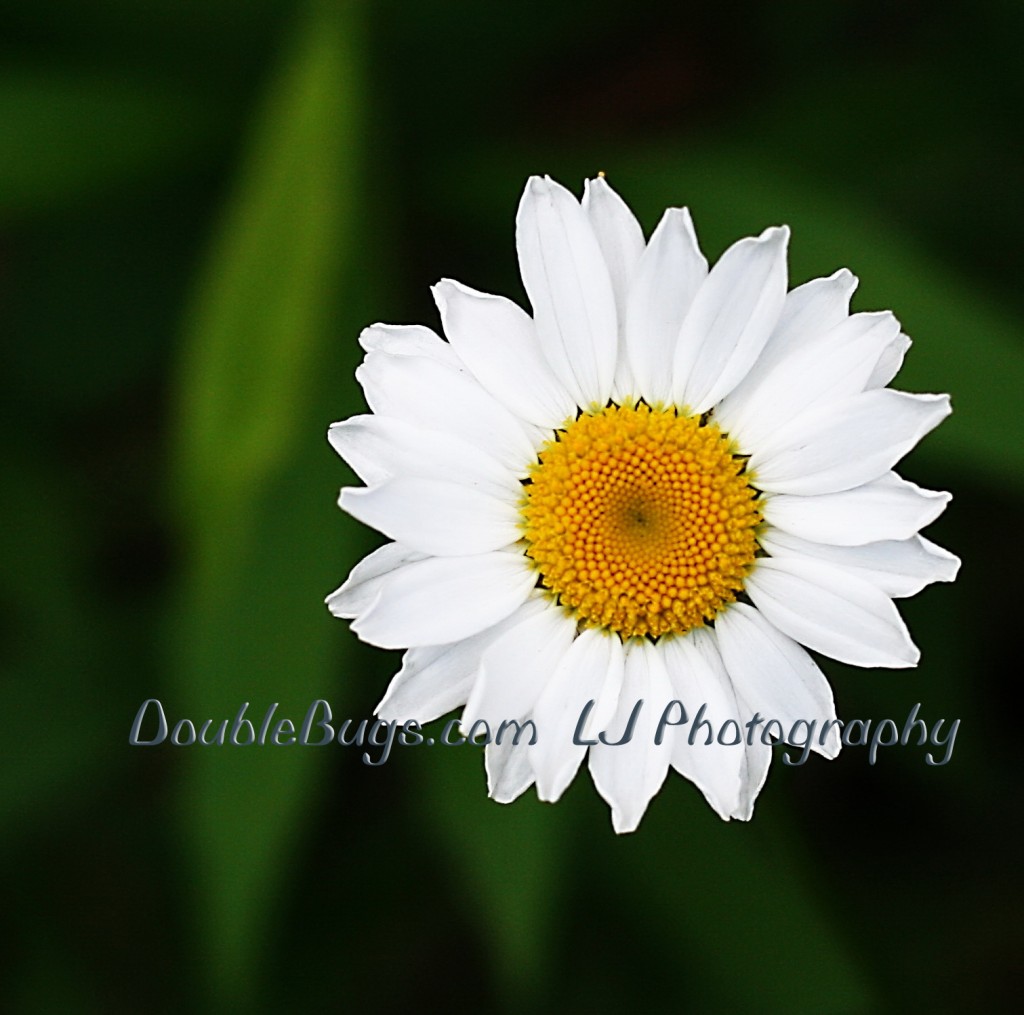 So this is what I have been up to and I am not finished yet.  I guess I got myself on a fruit picking and jam making kick.  Although I am not a huge jam person myself, I do enjoy it on my morning toast on occasion.  I actually enjoy being outdoors and doing the picking and making something from it, but it is rare that I eat most of it, and just like giving it away.  The experience is much more fun!
Raspberries are fun to pick.  I was a little intimidated by all the bees but they really just leave you alone and go about their bee business.  I was expecting much bigger berries, but you have to remind yourself these aren't fertilizer/miracle grow injected store bought berries.   The season wasn't quite in full swing, but I loved going out to pick my own!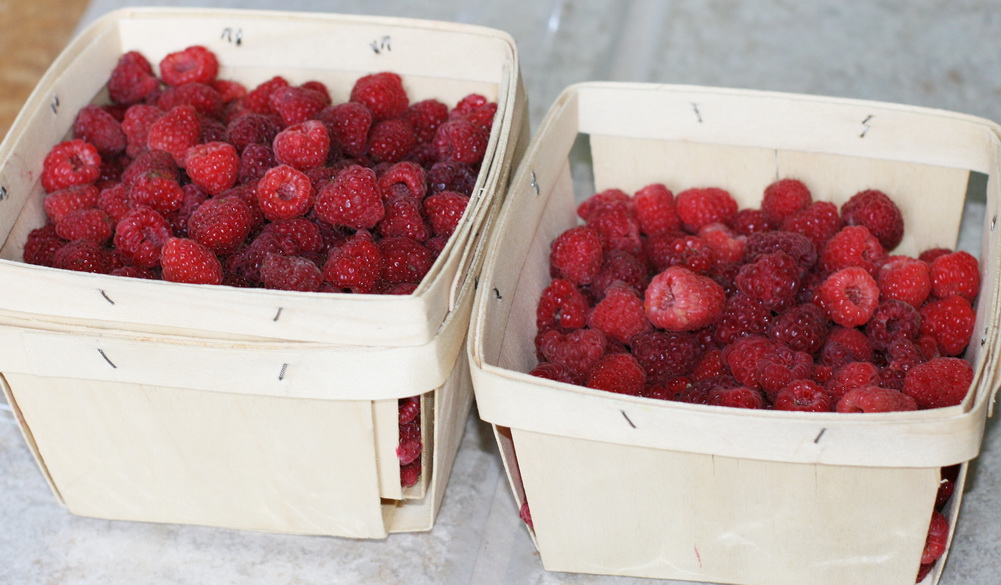 Then there were peaches, peaches and more peaches!   Ever try a peach that is actually ripe, right off the tree?  You are missing something if you haven't!  The juice from the peach just runs down your arm.  We all had a bit of a belly ache after our picking but the peaches were beautiful!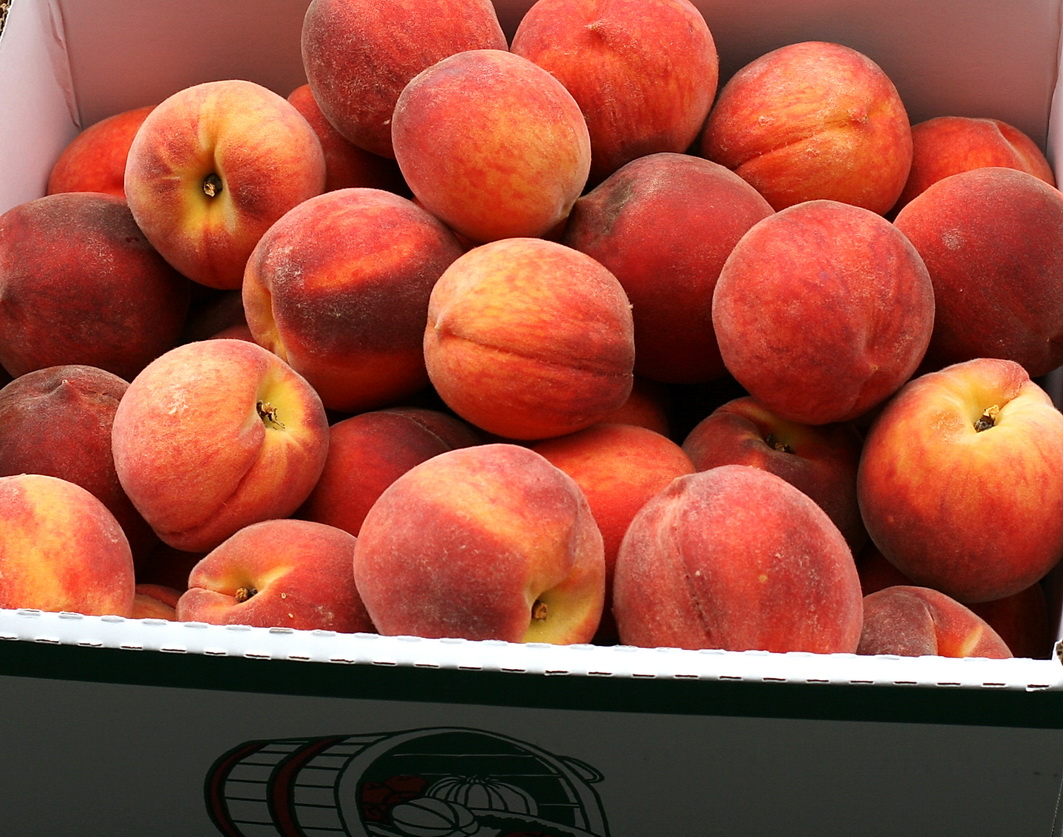 Here is some of my finished product.  I am getting good at this stuff!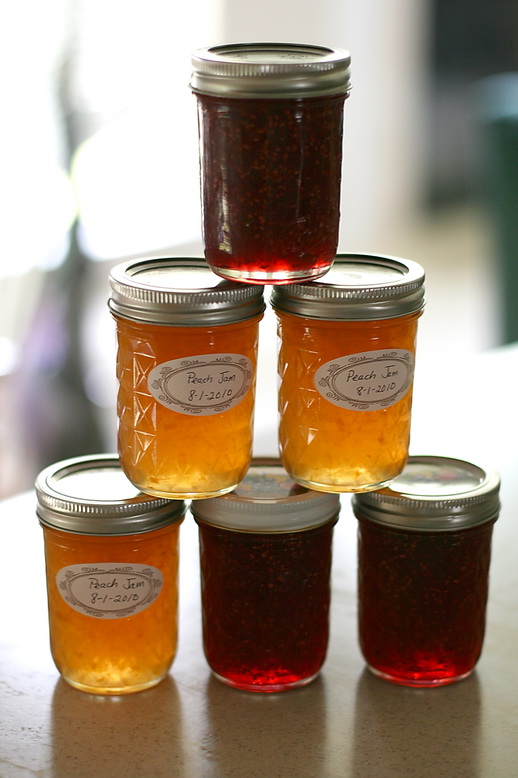 Now this weekend there are blueberries to be picked and rumor has it that there are more raspberries!  I have a whole house to clean and polish for guests next weekend, a 4yr old birthday party to plan.  Do you think I can get it all in?  If you don't see me I'm lost in a blueberry field somewhere!  I could open my own general store by now!