Kroger Stores Add Up The Savings Event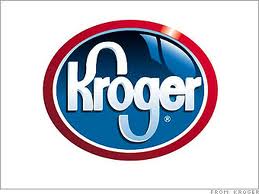 The Summer is just about gone and it is time for back to school.  I know for families this means making school lunches, and making sure kids get off to a good start with a full stomach.
Kroger Family of Stores (which includes Kroger, Ralph's, King Soopers, City Market, Dillons, Smith's, Fry's, QFC, Baker's, Owen's, Jay C Food Stores, Hilander, Gerbes, Food4Less, Pay Less Super Markets and Scott's Food & Pharmacy)are having their "Add Up the Savings" Event to help you stock up on your favorite General Mills & Kimberly Clark brands From August 8 through August 21. When you buy 8 participating items from any Kroger store, you'll receive $4 off of your purchase. Some of the  participating brands include: Cheerios, Yoplait Yogurt, Pillsbury Cookies & Biscuits, Kleenex, Huggies, Betty Crocker Brownies, Cottonelle, and Lucky Charms!
With school times fast approaching and for some it starts this week, families will be trying to save money to offset the cost of going back to school.
In addition to these great savings, you can also take advantage of a great program of Bonus Box Tops Offers that allow you to  help a participating school of your choice this year!  We love box tops, and even though the boys aren't in school yet we pass them on to one of the neighborhood teachers so she can put them towards helping our local school here.
All you have to do,  is register at www.RewardYourSchool.com. Once you register, you will  receive 5 Bonus Box Tops just for signing up! You can also receive custom offers for Bonus Box Tops for purchasing participating products.
These great offers are:
Buy any 4 Box Tops products and get 10 Bonus Box Tops
Buy any 8 Box Tops products and get 25 Bonus Box Tops
The offers you select will then load onto your Kroger Shopper Card to be redeemed once you purchase the items. This makes it easier and saves lots of time because there's no clipping! Just remember to scan your Kroger Shopper Card and the Bonus Box Tops will automatically go straight the participating school of your choice.
I love stocking up on our favorite foods, but I love saving money even more!  So to help you get more bang for your buck and start the school year off right.  Doublebugs is offering you the chance to save big with a Kroger Family of Stores $25 Gift Card!
Here's What You Gotta Do!
Leave a comment and tell me how you save money on groceries
Additional Entries
Tweet about this giveaway and include the hashtag #myblogspark
Add me to your twitter
Subscribe to my feed
Good Luck!!!
Contest starts August 17, 2010 and Ends September 8, 2010
Winner Chosen at Random
If Winner Does Not Reply in 48hrs, The prize will be forfeited.

**General Mills, Kimberly Clark and the Kroger Family of Stores provided me with the gift card, information, and giveaway through MyBlogSpark to help facilitate my post**