Taylor Gifts Can Help You Get In Shape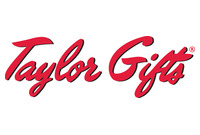 Weight loss is almost always a touchy subject for many people.  For me it isn't touchy but it is something I just like to avoid, because who wants to go on a diet at any point in their lives.  I have discovered that if I don't call it a diet, that I tend to have more will power in staying to my planned exercise and eating regimen.
As a mom, I have very little time to myself.  If you are like me, I like to do things that I enjoy doing and I am afraid, that exercising isn't one of those favorite things to do!  You have to do it on a regular basis if you are going to make any progress, and no matter how  many times I am up on the treadmill, or doing some other routine, I am busy wondering why I am there torturing myself when I could be watching a movie or reading a good book.
Taylor Gifts has a a great selection of personal care items like the belly burner, to help you look your best like body shapers and exercise equipment.  I like to try fun things like the belly burner, that doesn't require that I be stuck to a machine staring at my four walls where I concentrate on the misery of exercise.  If exercise were fun, then we wouldn't avoid it, but I think its a conspiracy like food.  All the stuff that you like is bad for you, and all the healthy stuff, no one likes anyway.
My overall thought is to do the things that make you feel good.  As a mom we get so busy doing all the things for our families and forget about ourselves, so it is nice to take those time outs.  Put on a belly burner, and take yourself shopping, or whatever makes you feel good!