The Boys At The Pumpkin Patch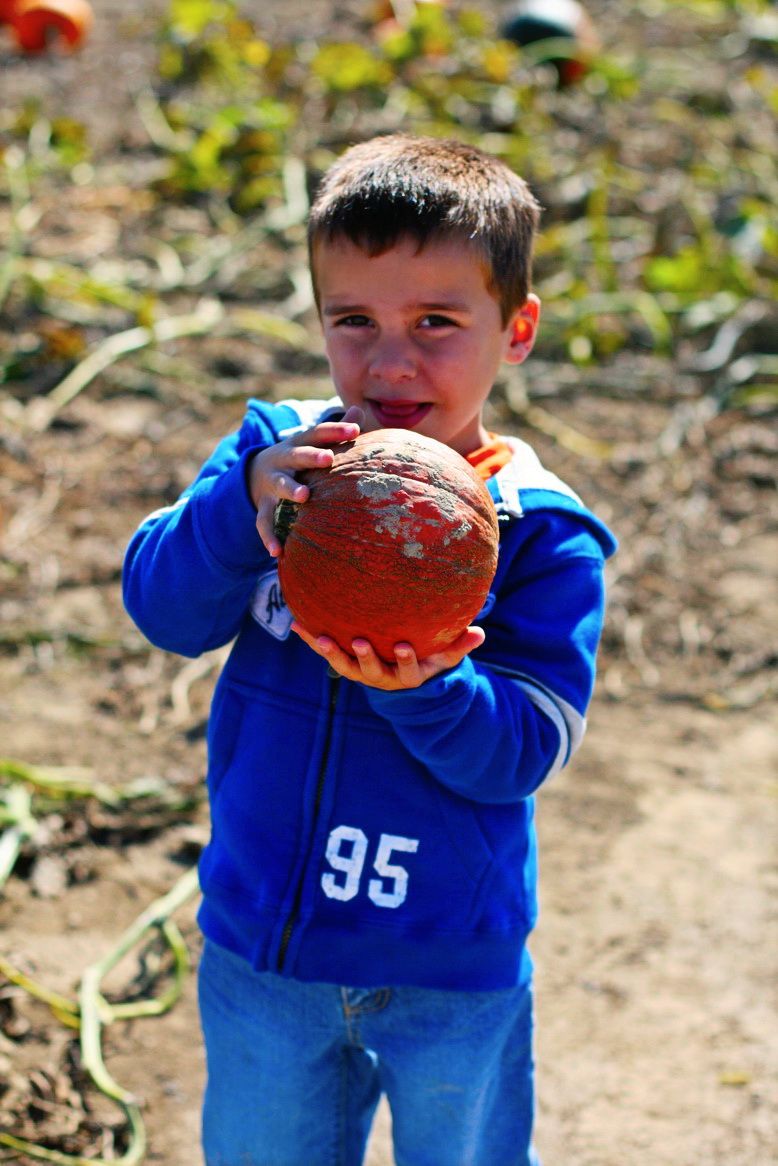 I Got It Mom!   Ooomph!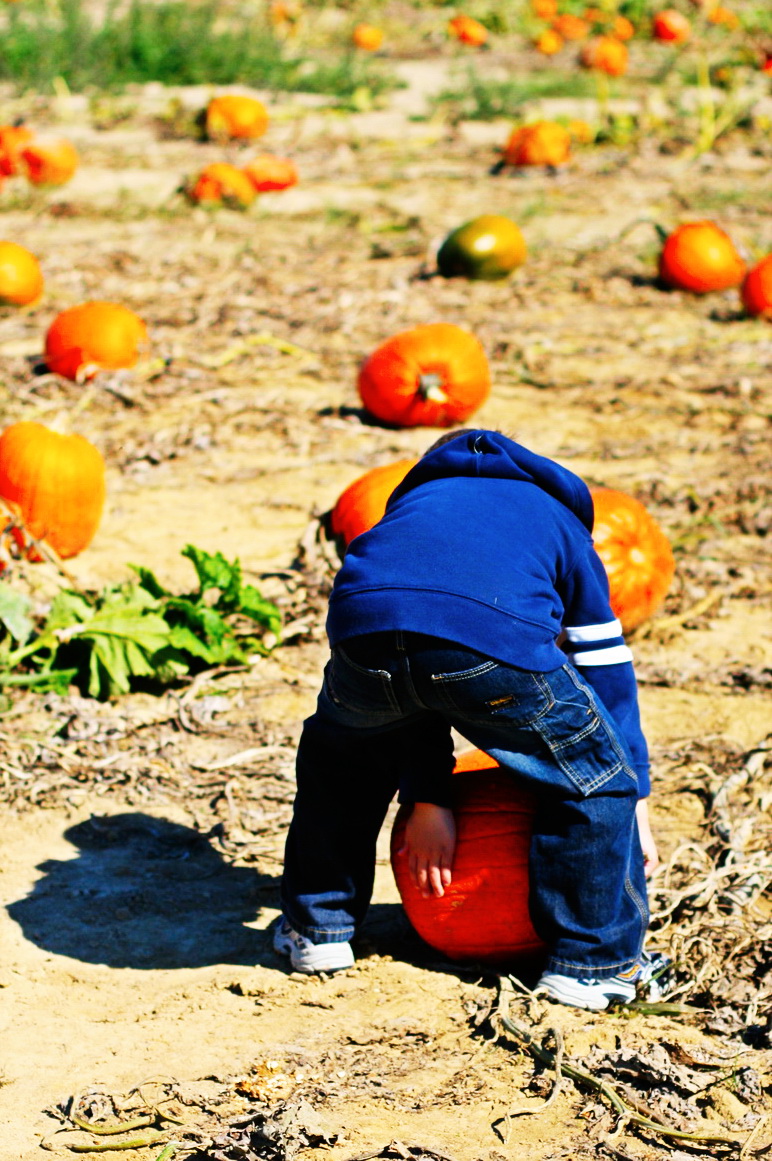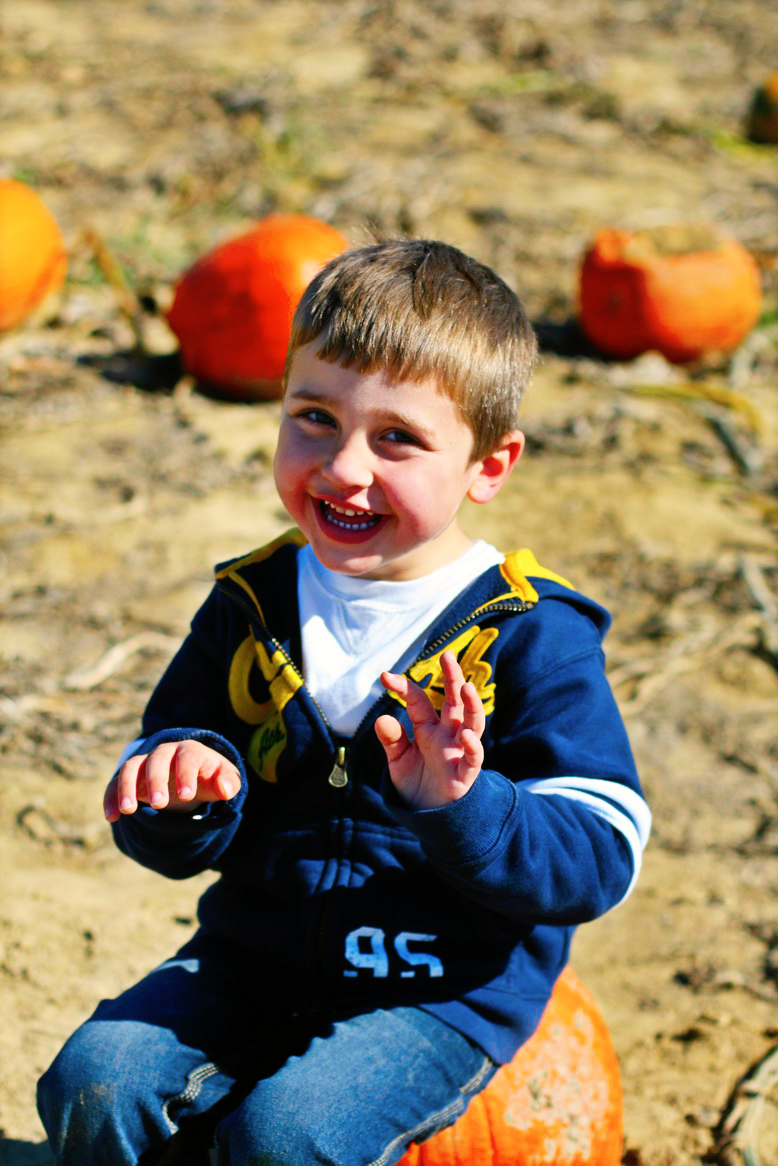 I was recently invited to Iowa By the Corn Growers Association to experience first hand how some of our foods (not just corn) make it to our table and the wonderful farmers who make our foods a reality.  I think many consumers waltz right into their local markets pick up their hamburger or vegetables and lack much appreciation on how it got there.  Let's face it, we are a high demand society and we want it all right now!
We took a look at agriculture's past, explored a modern farm (including a combine ride to harvest the crop), raced around Iowa speedway in an ethanol (one of the food industry's by-products) powered vehicle, and enjoyed the tastes of a local winery and stepped into the kitchen to cook with Chef Terri Kohl.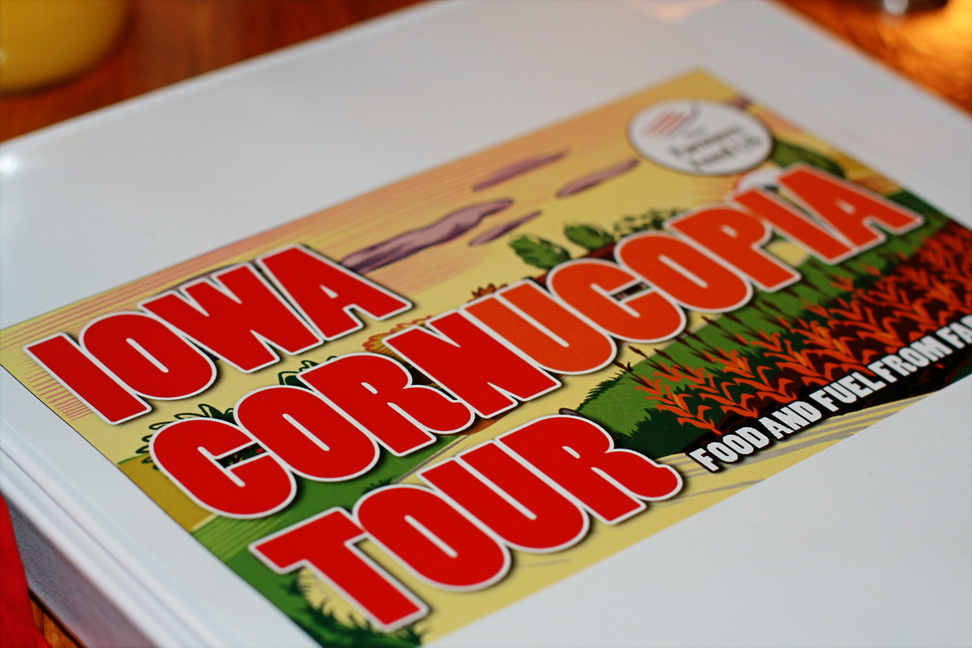 Our first stop was The Machine Shed for a little breakfast before we made our way to Living History Farms.  The breakfast was out of this world and cinnamon rolls as big as your head.  You can see I am not kidding!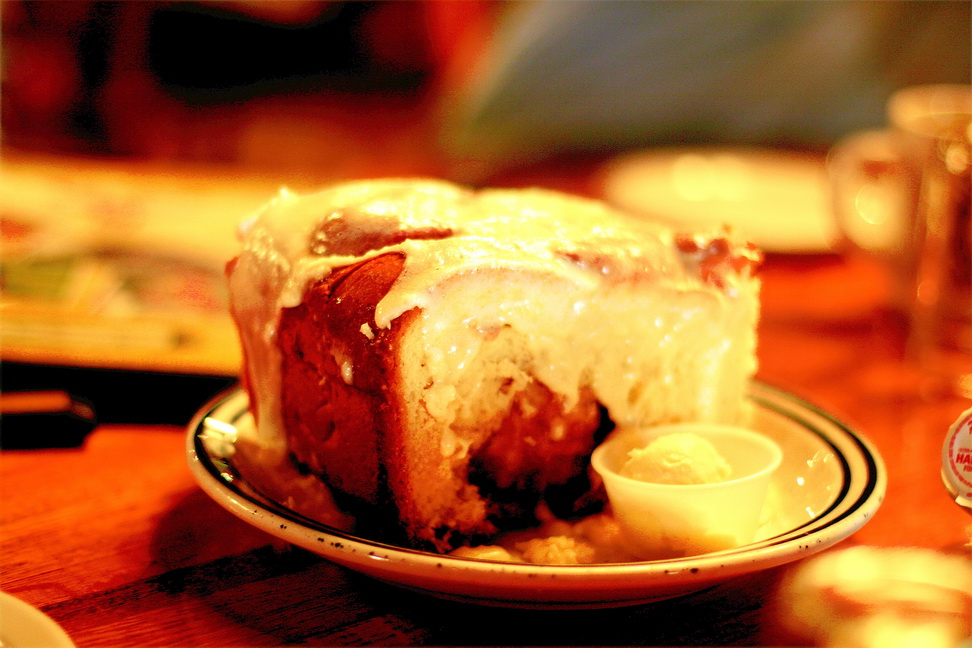 We headed on to Living History Farms where we would learn the history of the changes of how farming was then and how it is now.  Living History Farms was designed to help make the general public aware of the importance of farming and how it has helped our country develop.  It was interesting to see the major differences in how they farmed then vs now.  I actually admired the simplicity of farming that once was, and can appreciate the magnitude of today's farming industry.  If you think about it, our local farmers are now feeding hundreds of thousands of people, versus feeding a small town or family.  We met Bill a 24 year old Percheron horse, saw the way they used to cook on an 1800′s stove, and shelled corn the old fashioned way.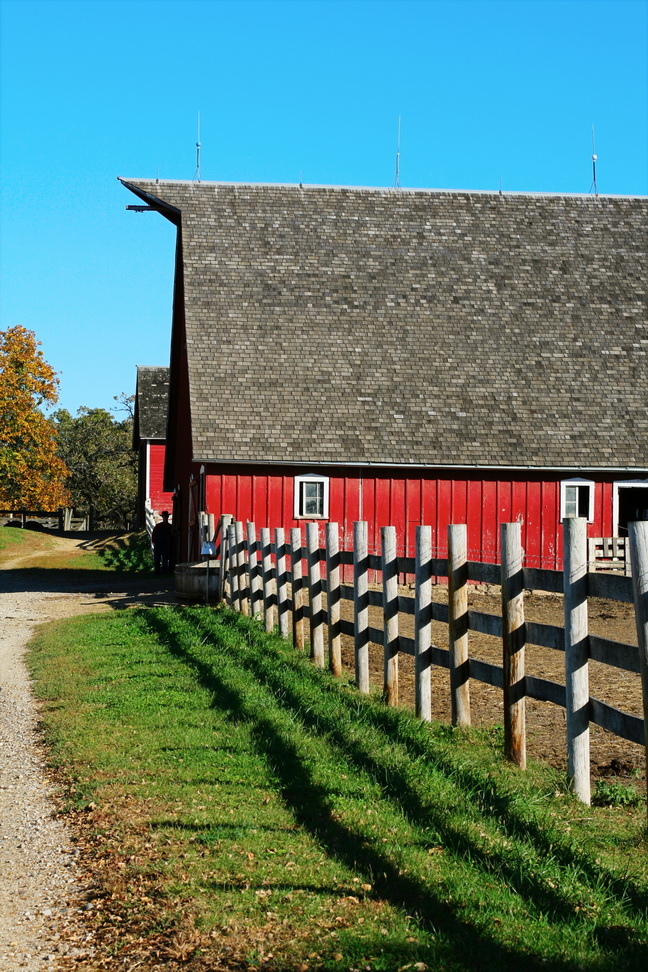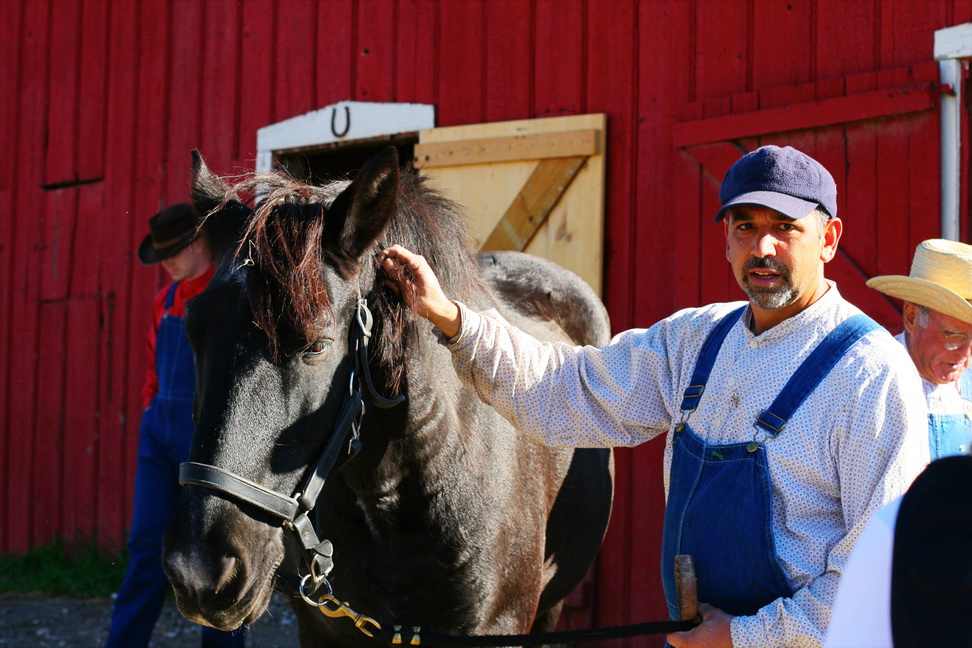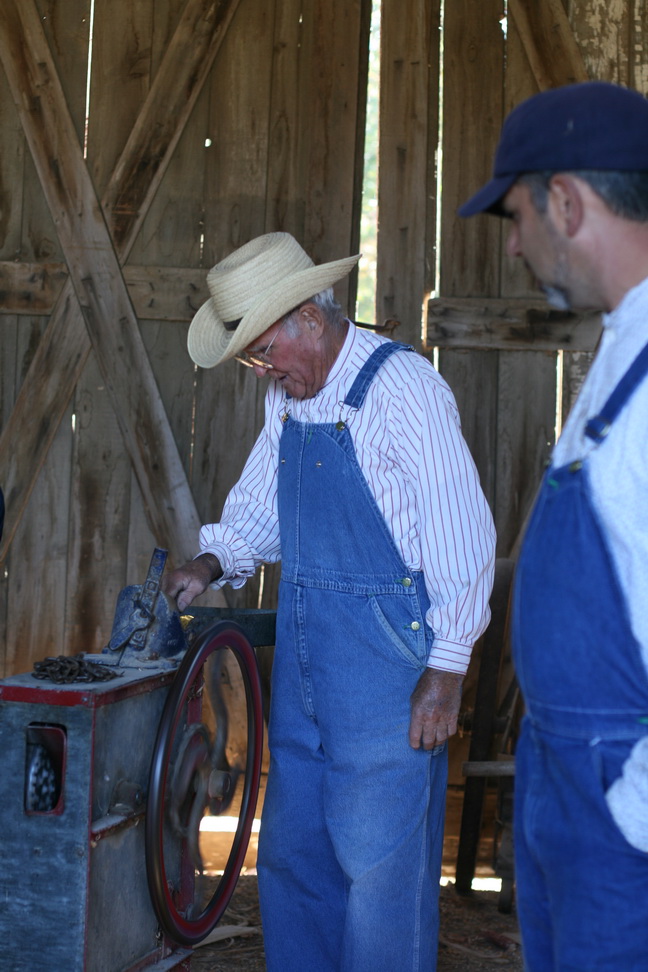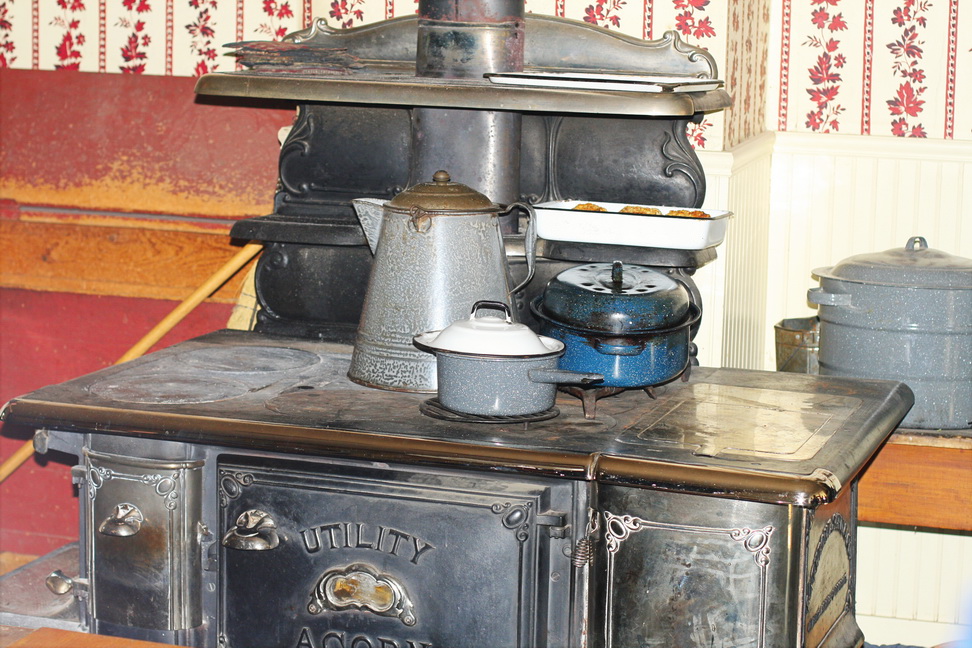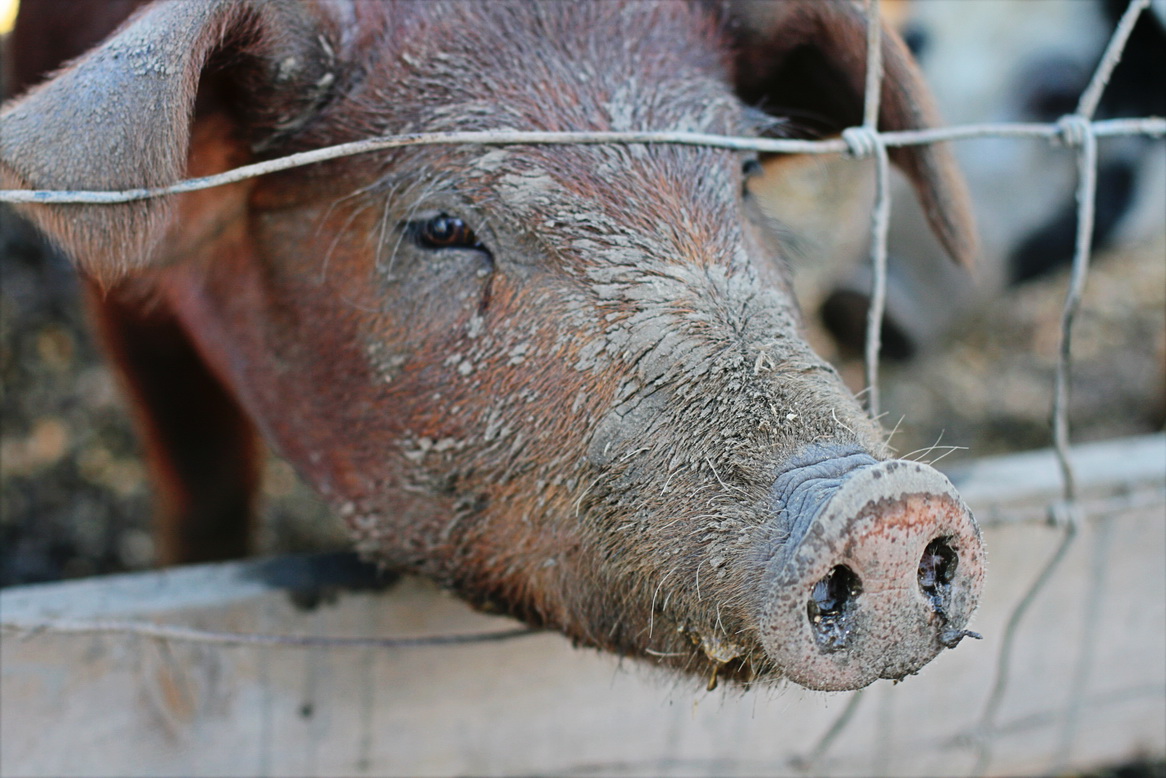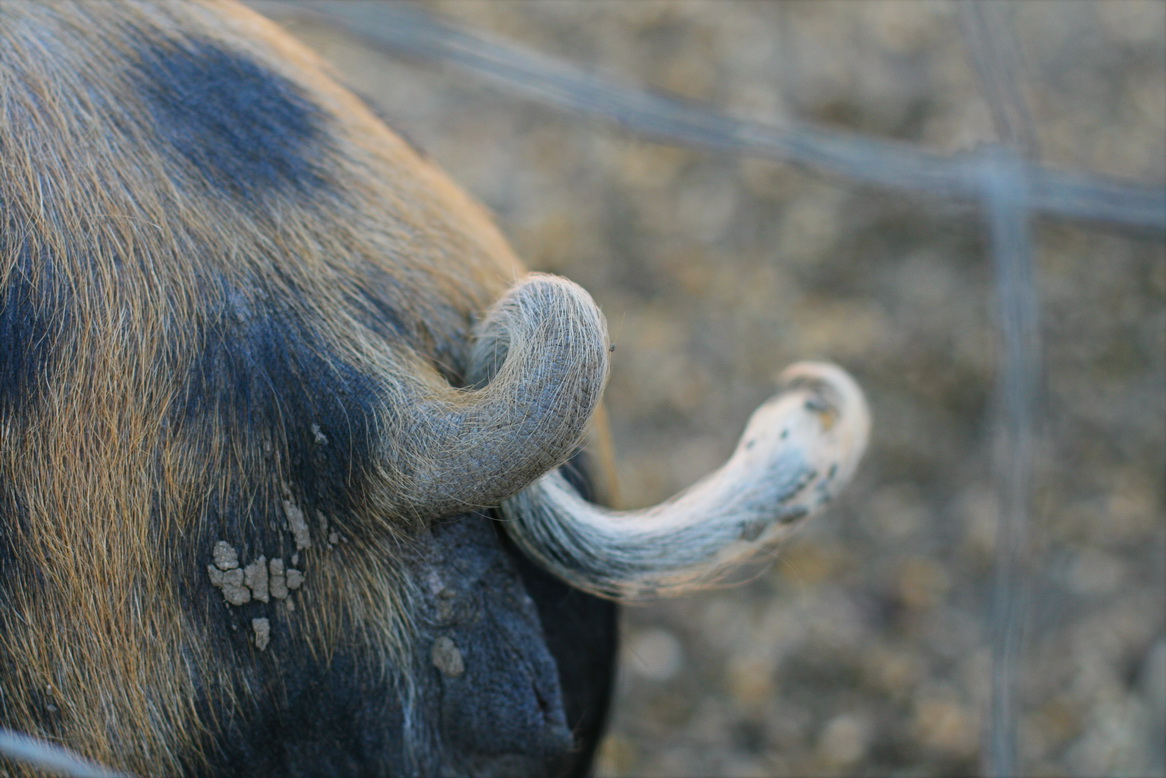 I have discovered that corn and farming are huge in Iowa along with soybeans, hogs, and ethanol production.  Iowa farmers are taking corn and turning it into food, feed for livestock, fuel and fiber.  In 2009, they produced 2.4 billion bushels of corn (BILLION with  a B).  That is a lot of corn!  And why Iowa? Iowa has some of the best growing conditions for corn, really awesome soil, and a ton of livestock which equals a lot of poo.  And we know that poo (manure) is a great way to fertilize!
After our tour of Living History Farms we visited the Couser family farm where we talked about corn and stepped out on to the field to ride in a combine and harvest a little corn. We learned from family farmer Bill Couser, who was awarded the Environmental Stewardship Award for 2010 in Iowa recognized for outstanding efforts in protecting the environment. He talked about nothing going to waste and how they can take 1/3 of their corn production and get valuable parts from it to feed livestock, make oils, and get ethanol, making that third go a really long way!  I was amazed at what you can do with just corn!  We then met some of the cows that eventually get turned into one of the many  foods to eventually feed our families.  I was a little sad to know how short their lifespan is, but I am not ready to give up my steak or hamburger, so it has to come from somewhere.  The ride in the combine was really interesting, if you wonder how they clear out those massive fields of corn.  And if you think a combine is a cheap piece of farm equipment, think again!  Farmer's pay upwards in the amount of three hundred thousand dollars to own this piece of equipment, and for some, that's more than their own home costs!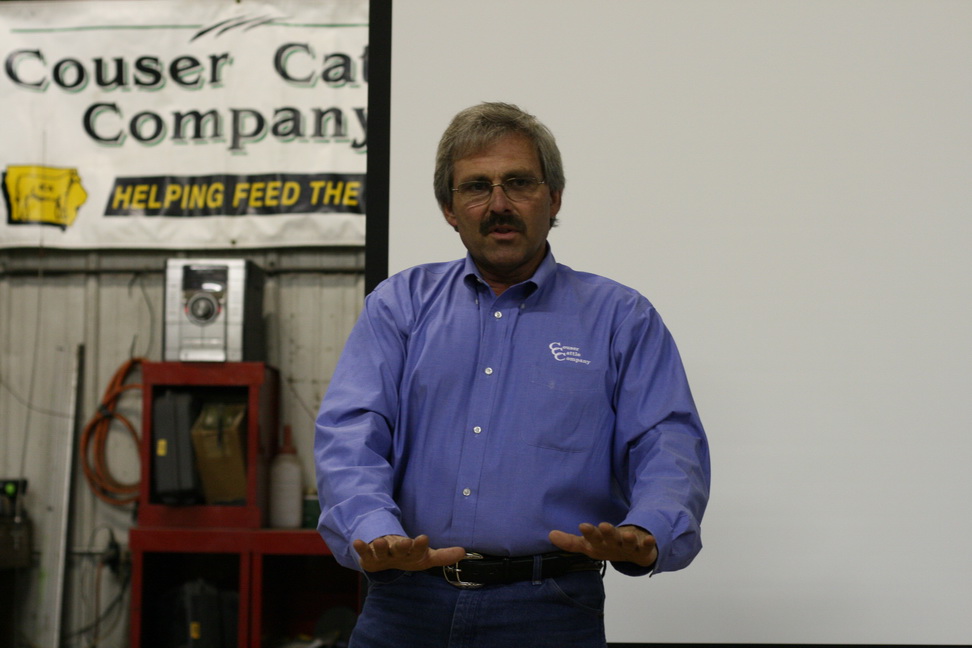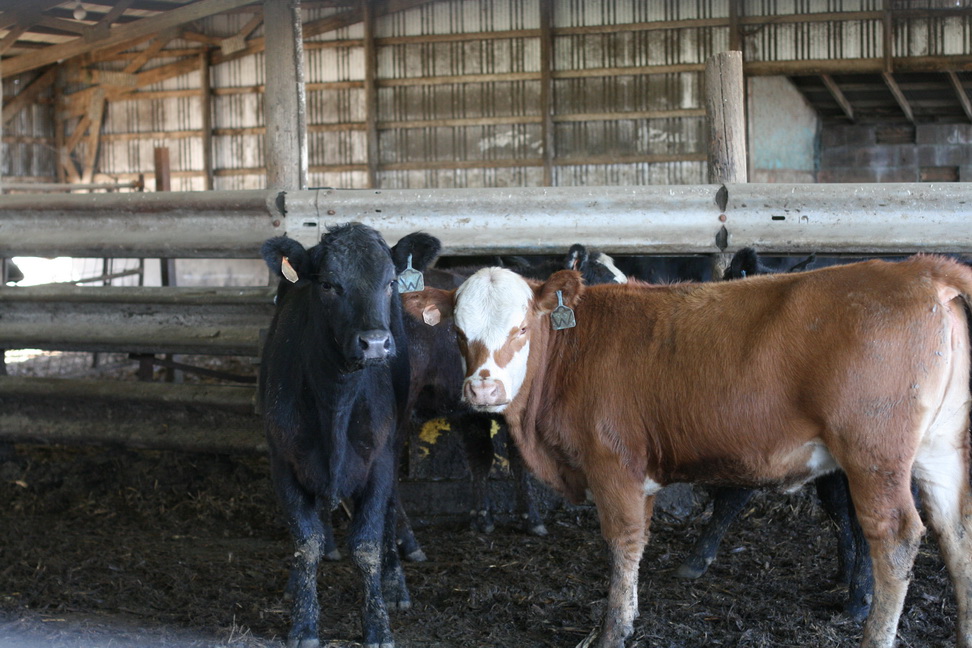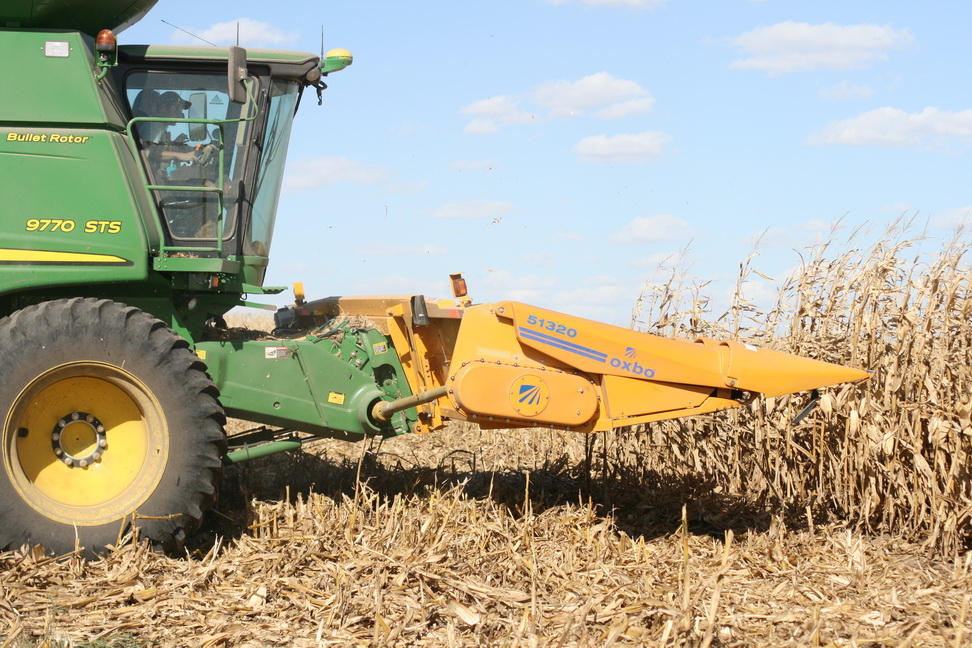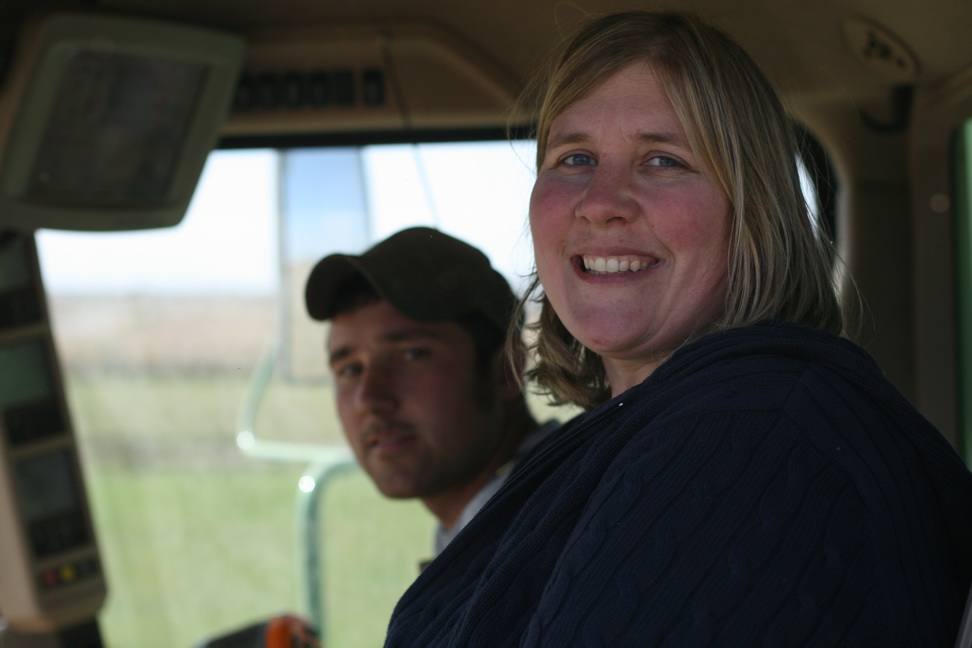 After our visit to Couser farms, we were in a race, to get to the Iowa speedway, where we got the chance to fly around the track in an ethanol powered vehicle.   Ethanol is produced primarily from corn and used as an additive in gasoline.  I am not much of a thrill seeker, but racing at 109 miles around the track, was awesome, but I was glad to eventually slow down.  The video I took, didn't do it justice, and it is faster than I would ever go.  I cant imagine racing around the track at almost 200 miles per hour!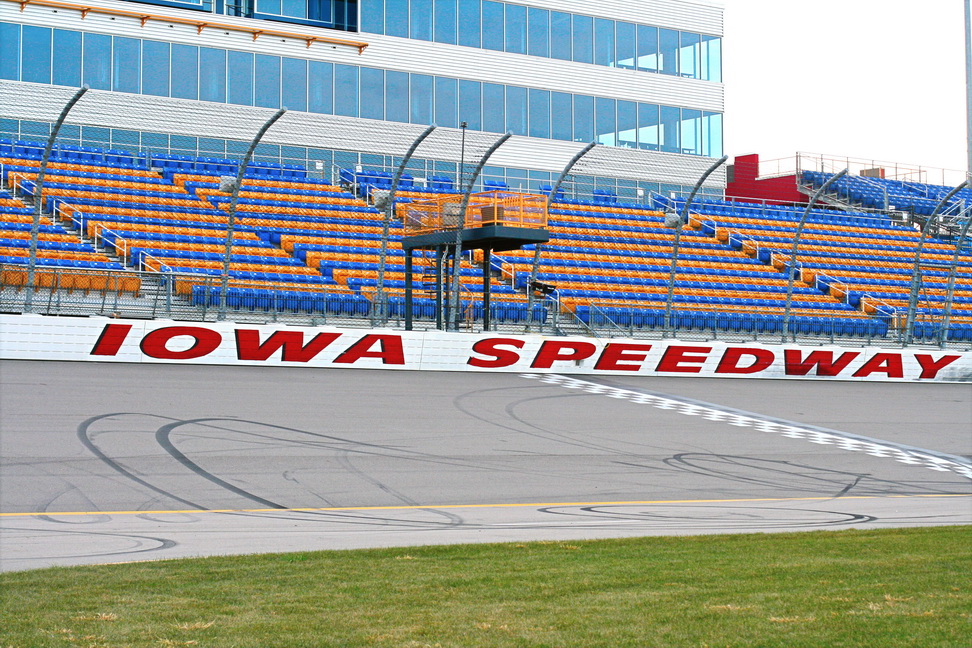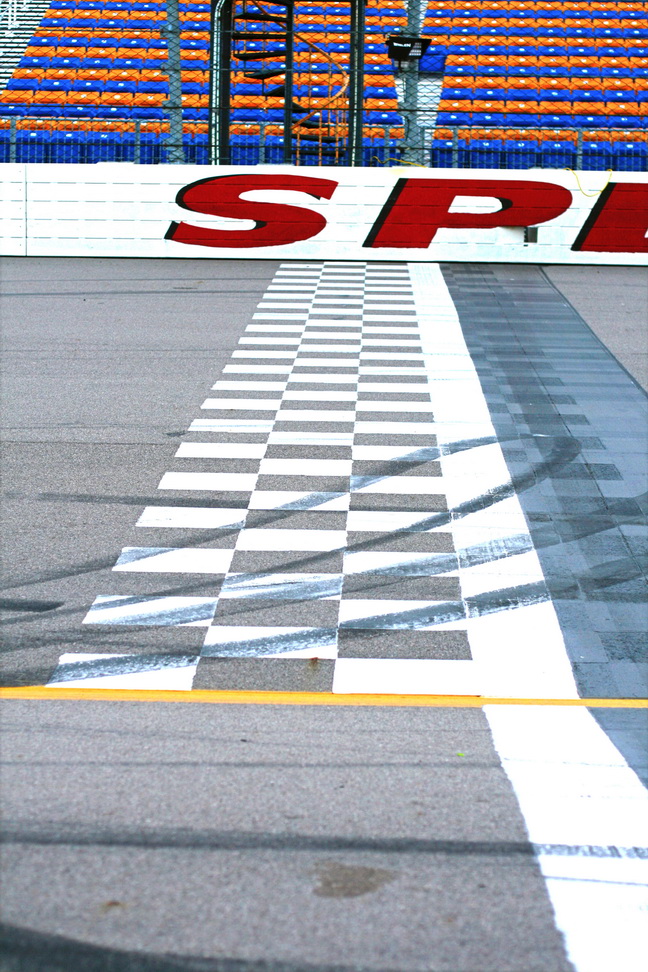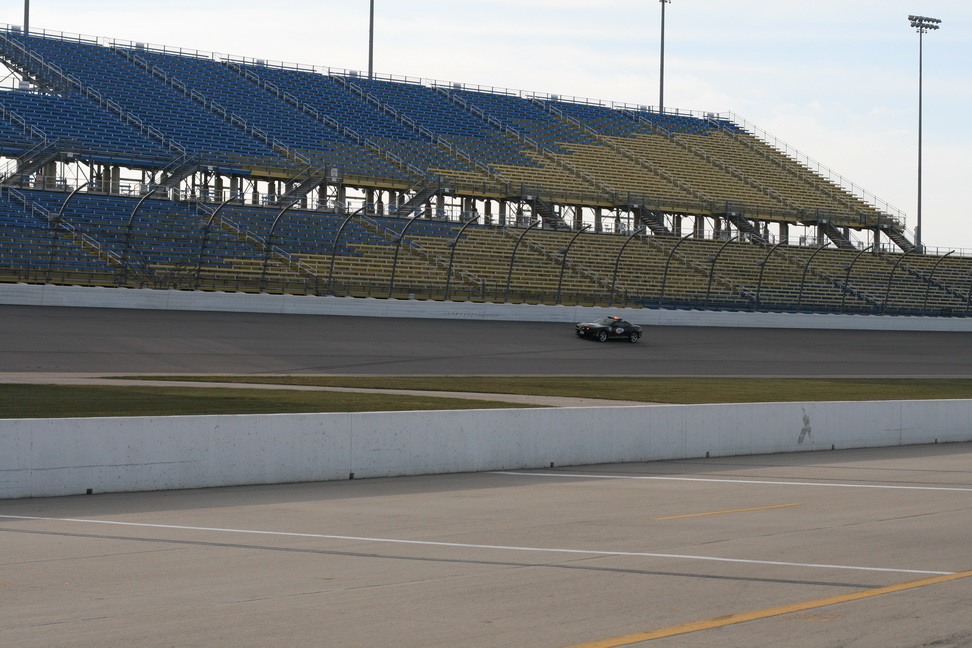 The day ended with a trip to Jasper Winery and gave our palates a work out tasting different varieties of wine.  I am not usually a big wine drinker but I did find a favorite or two.  Then it was back at our hotel to digest the wealth of information served up for the day.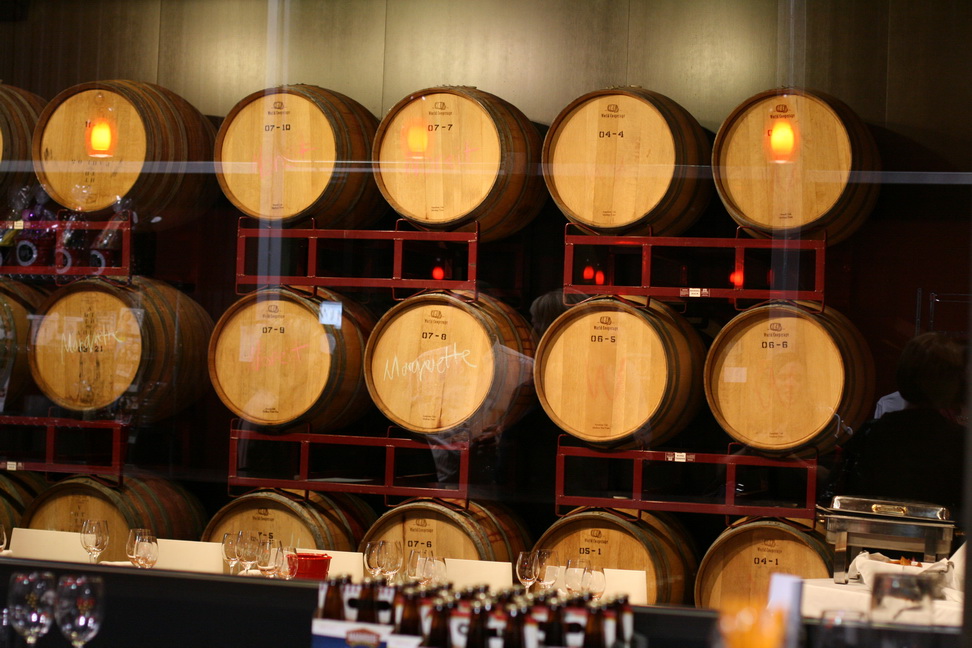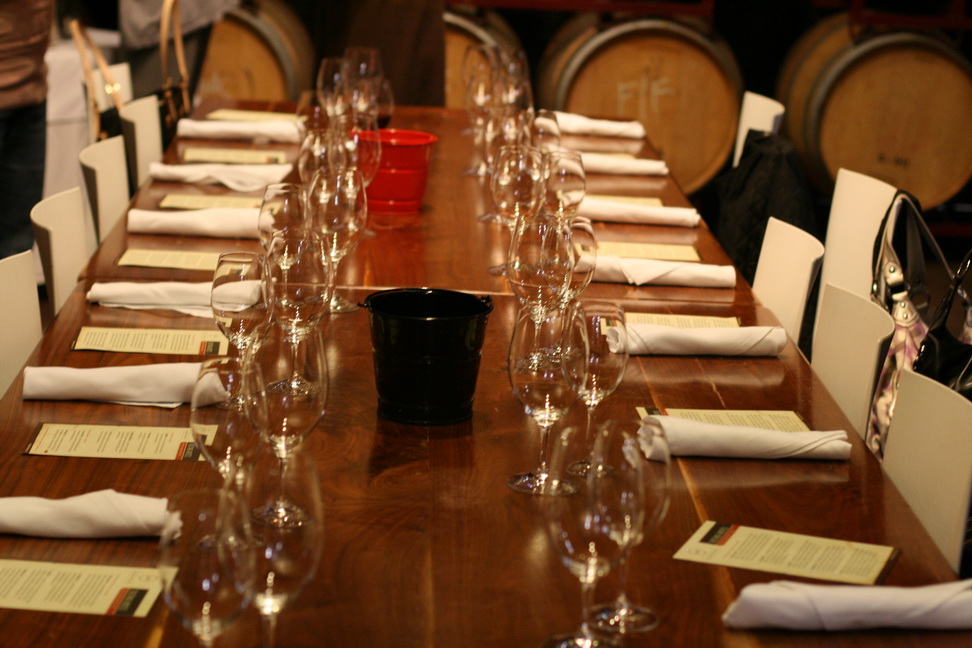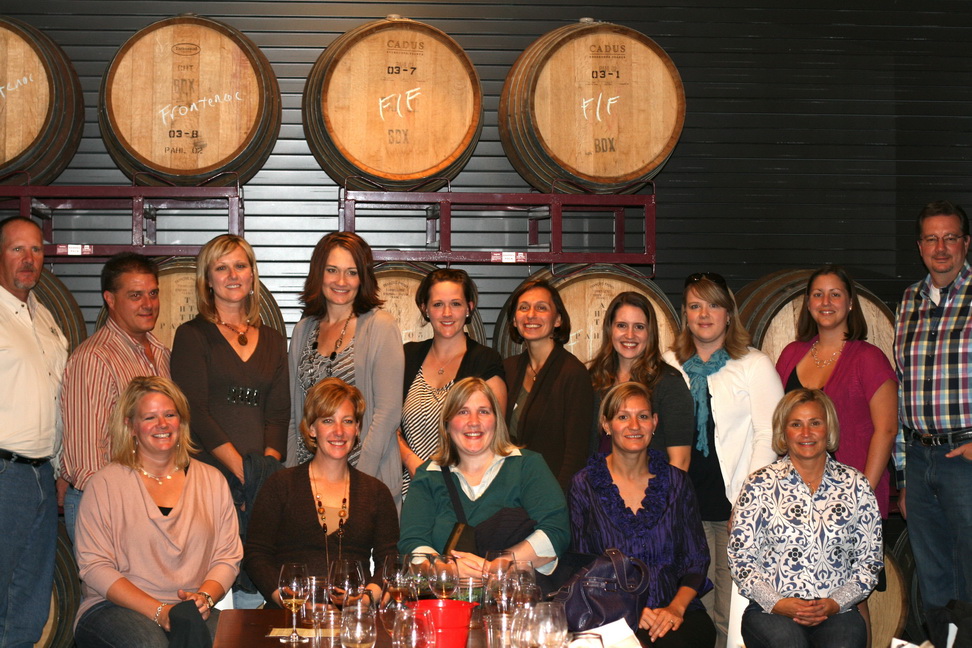 The following morning we had the pleasure of breakfast with Dr. Ruth MacDonald who is a Professor and Chair of Food Science and Human Nutrition at Iowa State University.  She was only with us a short while, and was answering some of our pressing questions about food, nutrition and safety.  It was here that we asked questions about anything food, including the debate on HFCS (high fructose corn syrup).  I wish we could have listened to her speak much longer, because she provided us with a wealth of food based knowledge.
After breakfast, we were off to Ador Kitchens to prepare a fell course meal with Chef Terri Kohl.  We all divided into groups and created a meal fit for a king, which included Cider Sauced Apple, Walnut and Bacon Stuffed Iowa Pork Chops, 3 Bean with Sweet Potato Chili (this was my group and it tasted fantastic!), Leek Cremini Mushroom and Roasted Corn Risotto (all I could picture was Hells Kitchen  LOL), and Spiced Apple Dumplings for Dessert!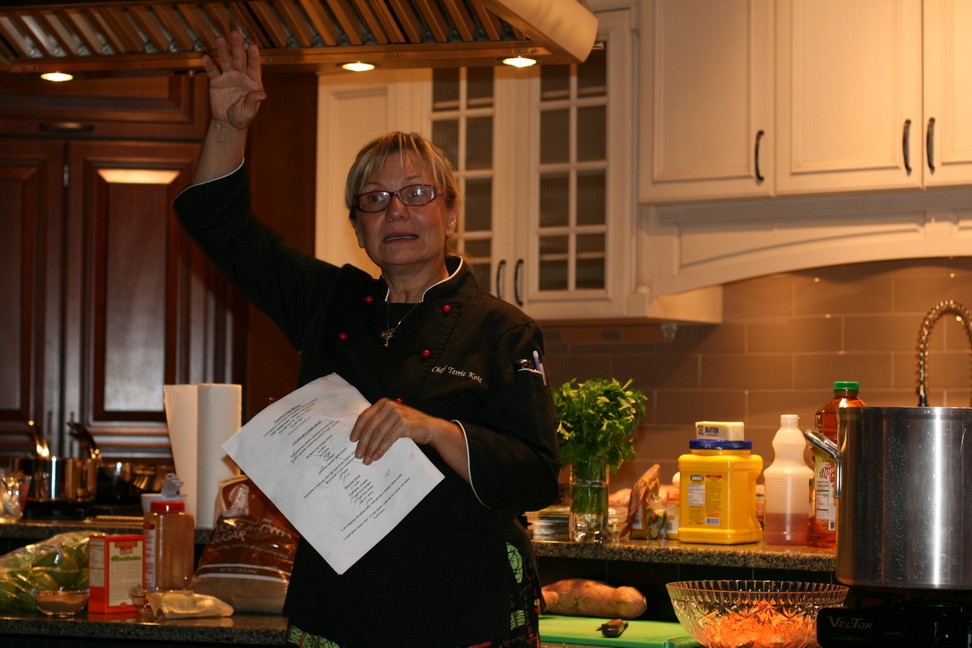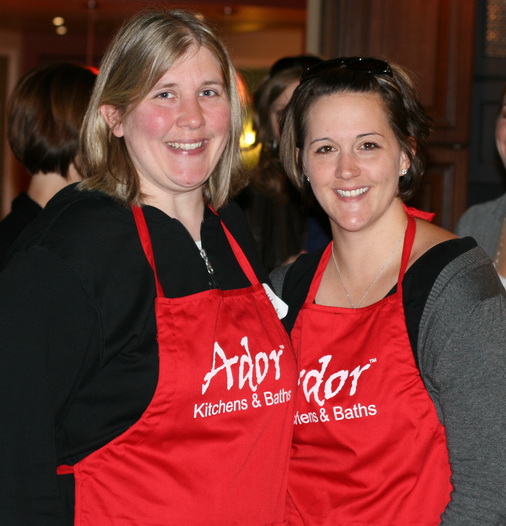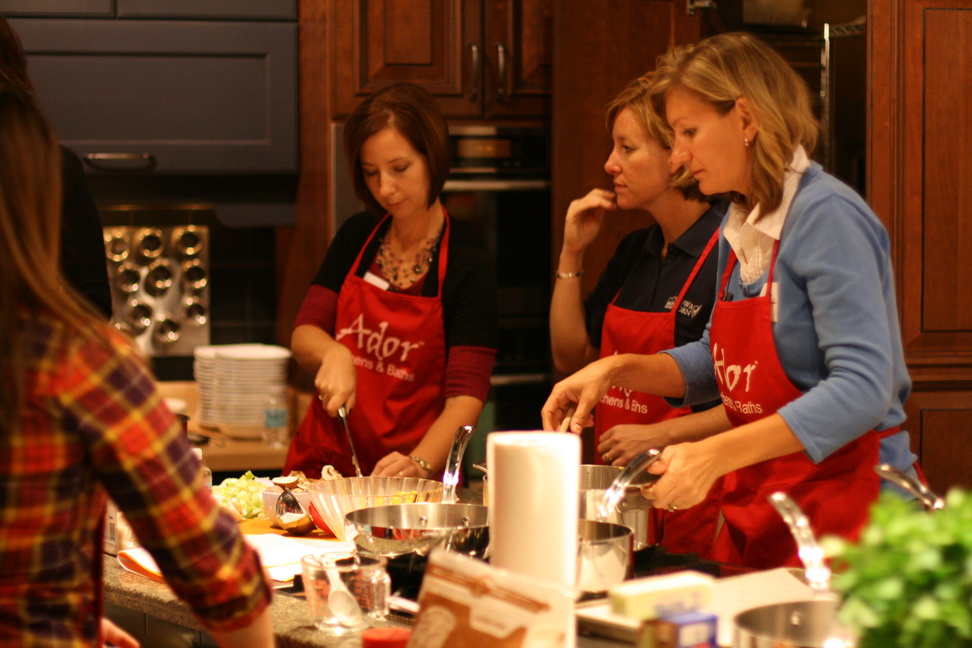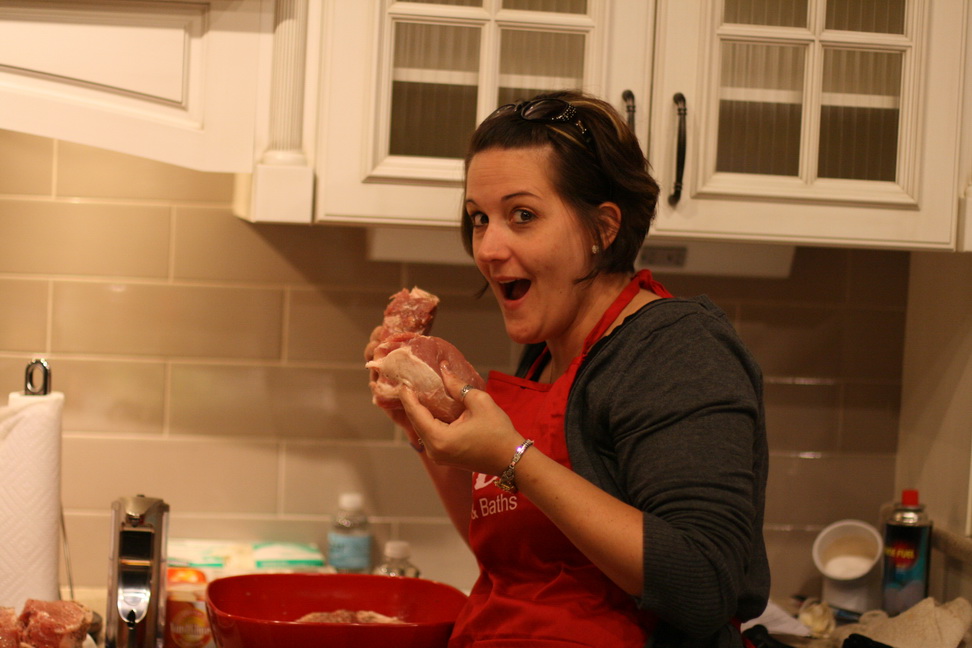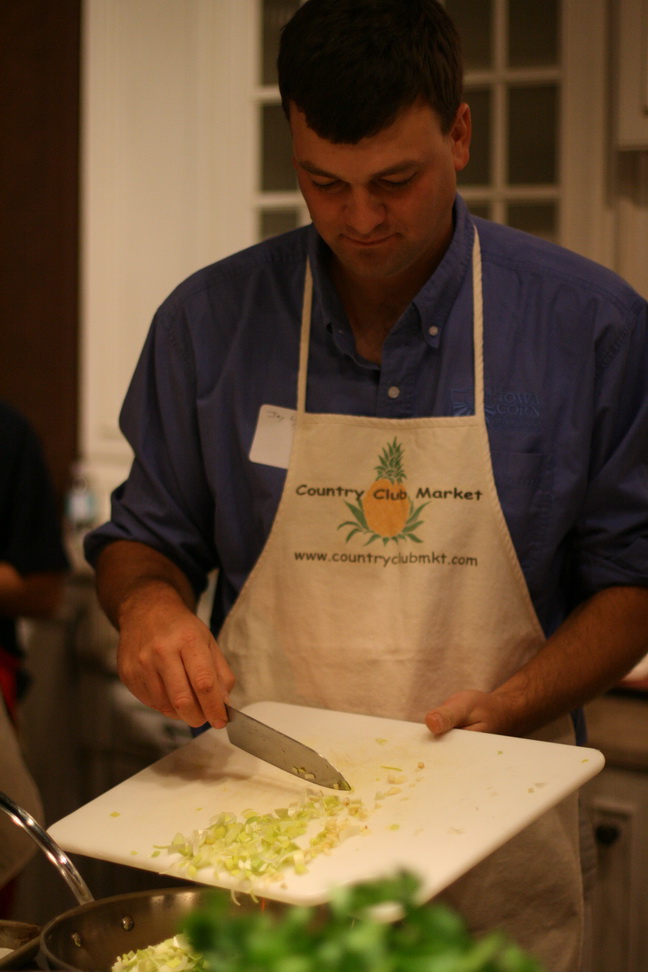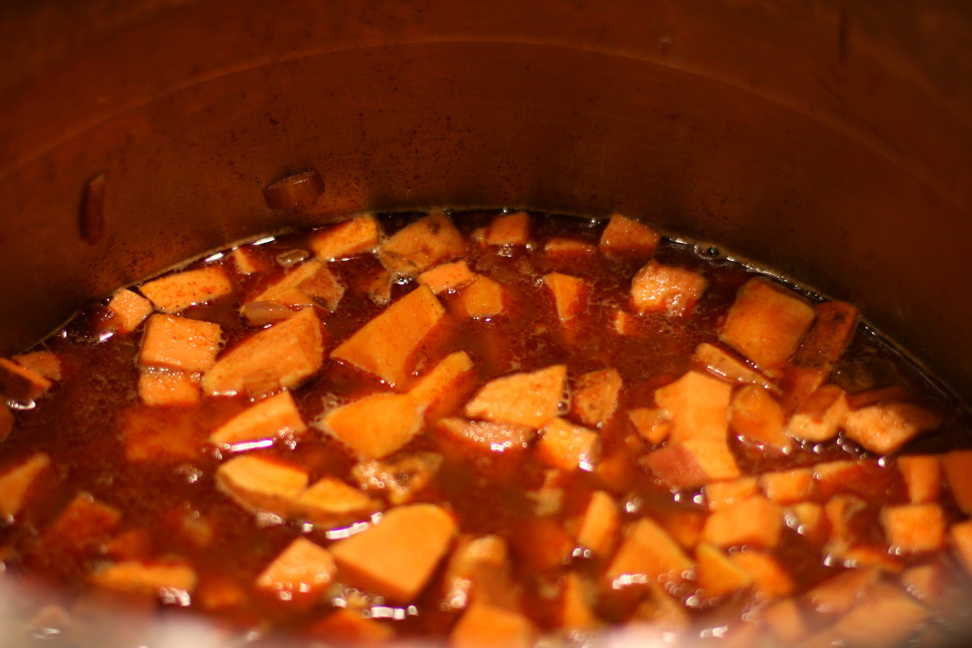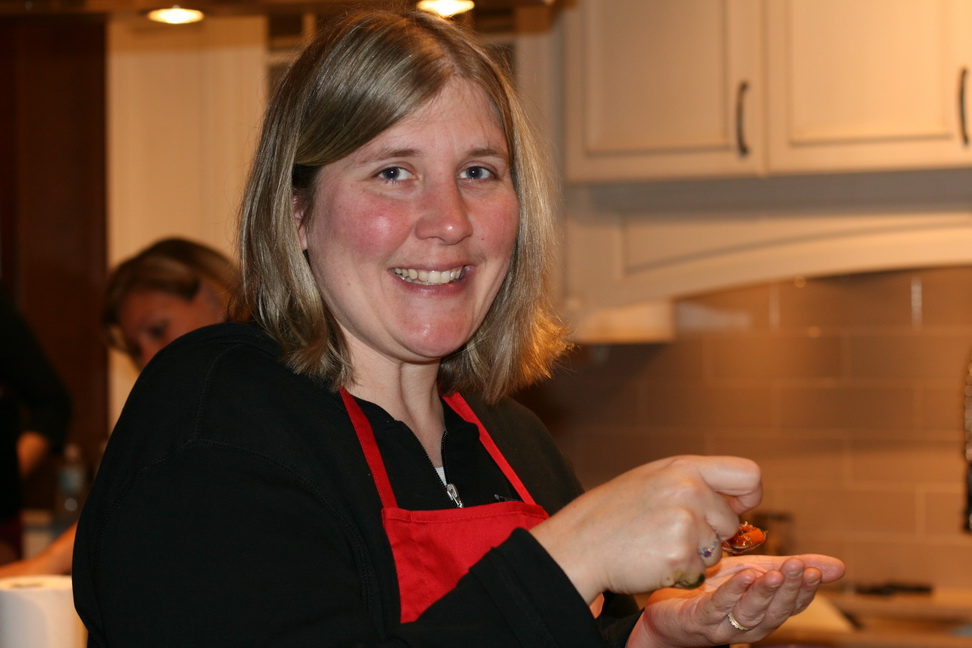 Time to Eat!!!!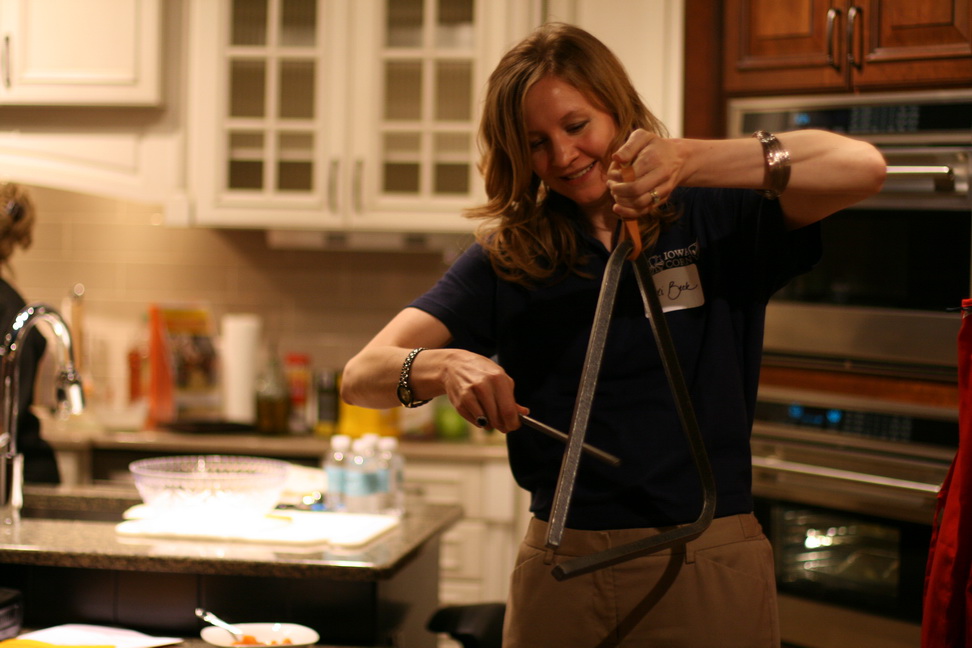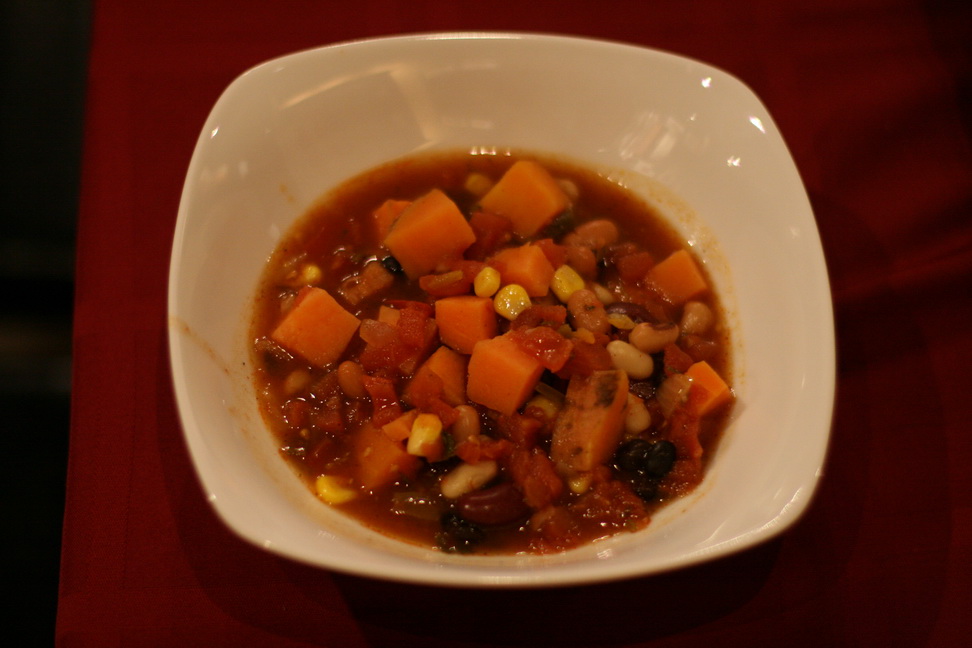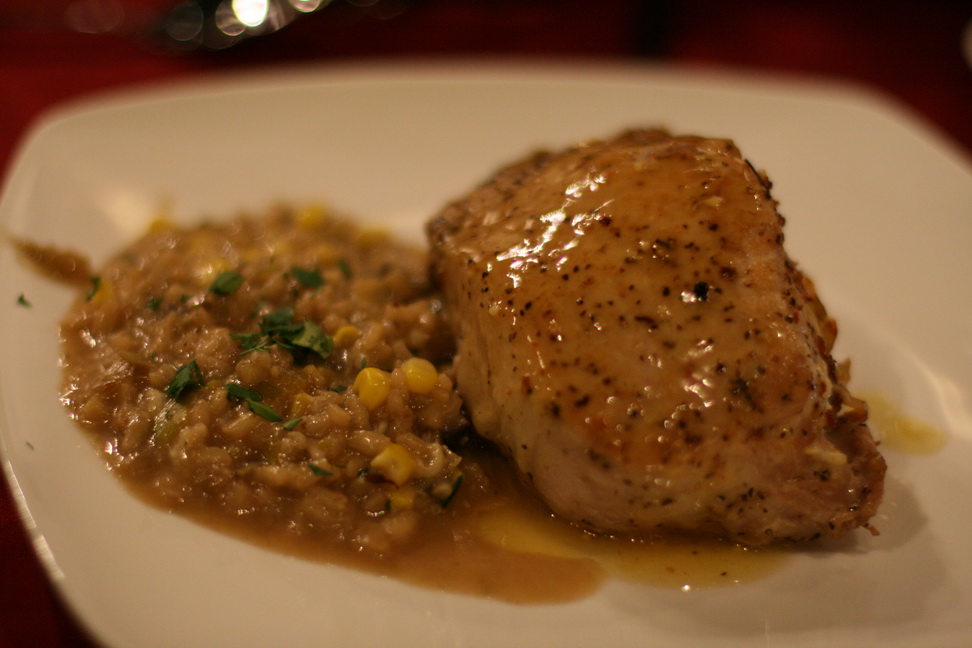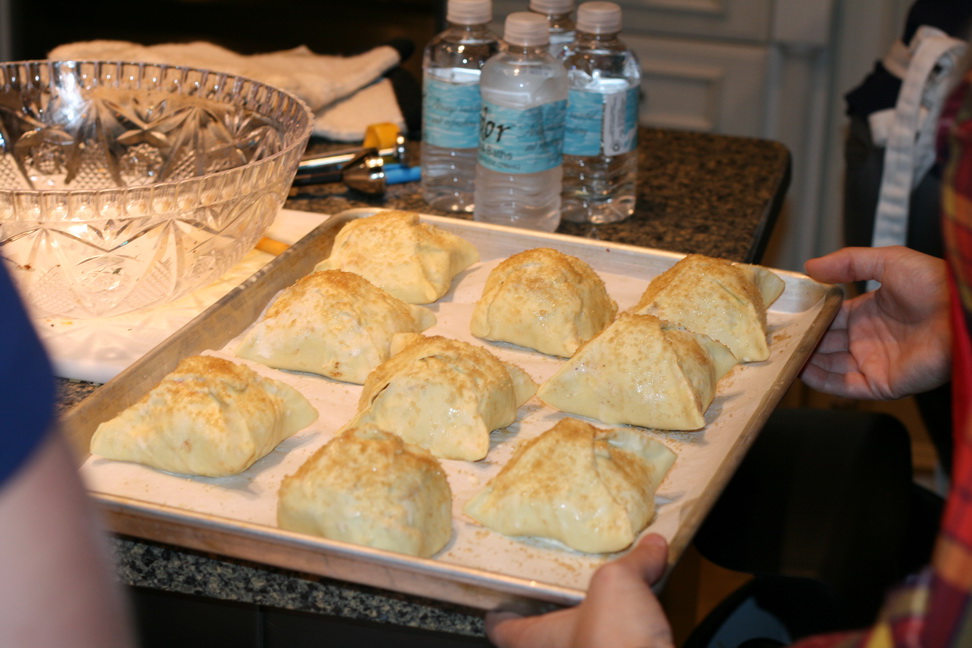 After our meal we were off to get back to our families with a new appreciation of the foods we eat, how they get here, and the farmers that make it happen.  I wanted to send out a huge thank you to The Iowa Corn Association for inviting me to Iowa to experience the farming industry and to all the Farmers, our Guides at Living History Farms, Jasper Winery, the Machine Shed, Chef Terri Kohl, The Ladies With Iowa CornPR,  Iowa Speedway, and anyone I have missed for welcoming our group of bloggers into your world that is farming, and experience first hand what farmers do to feed us.
Here piggy piggy!
They really do curl!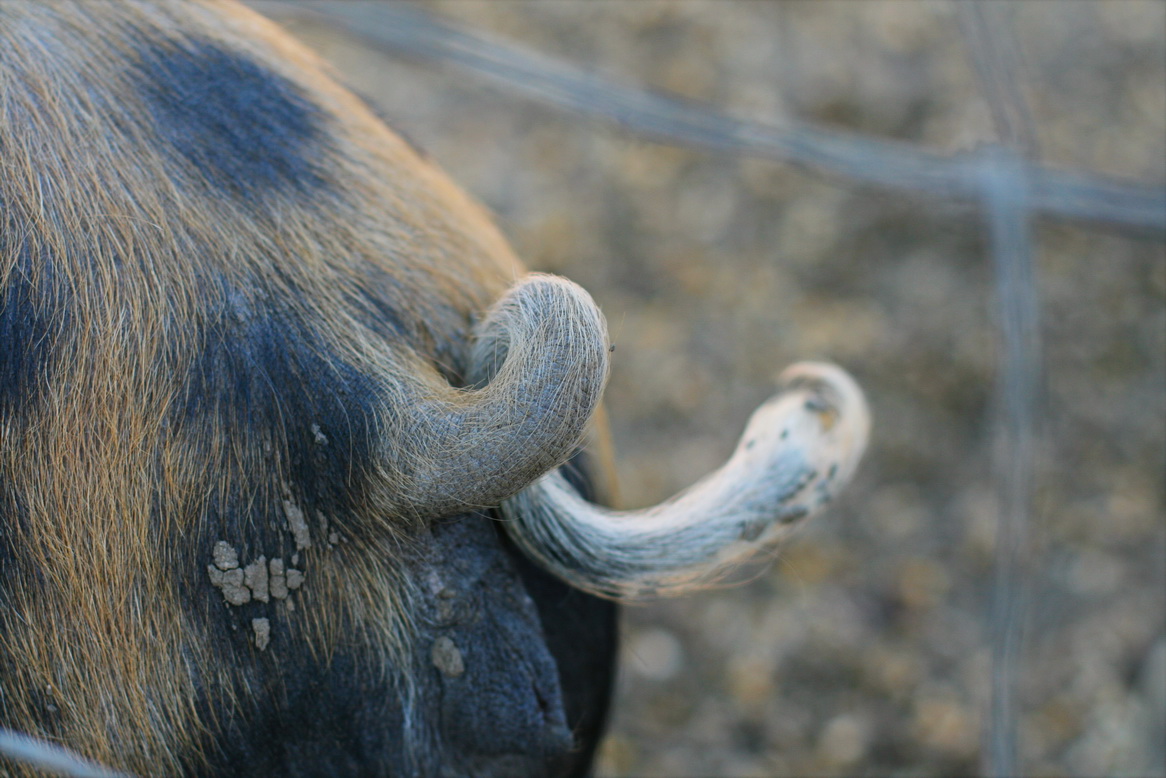 Congrats to the winner of the Logitech Mouse!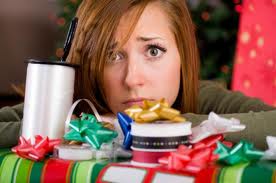 I am usually one who loves the holidays, but it seems like every year the mood to get festive grows less for me. Have you noticed that when you walk into the stores, that the Halloween section is almost on clearance and the shelves are being stacked with Christmas items? I dunno about you, but I am not ready for the Holiday grind in many ways.
With finances being tight for everyone, the constant retail reminders can almost be down right depressing. I feel like I have little time to look forward to the holidays because they are here before my kids go trick or treating and I am so sick of them before the time they actually arrive. My kids have forgotten about Halloween and are already asking me about Santa.
You see it even with the clothing industry. I couldn't find a Fall jacket for my kids because by the time they actually needed them and I had the extra cash, they had already clearanced them out or had none! The world might end if I can actually buy Fall clothing in Fall.
I fear that we are rushing through our lives at the speed of lightening and for what? I am not really sure. I wonder if the push to do it all before is hurting our kids and society and over satisfying the urge for instant gratification? Think about it….what would happen if we all just slowed down? I think that it would cause mass chaos because we are all so used to moving at the speed of light!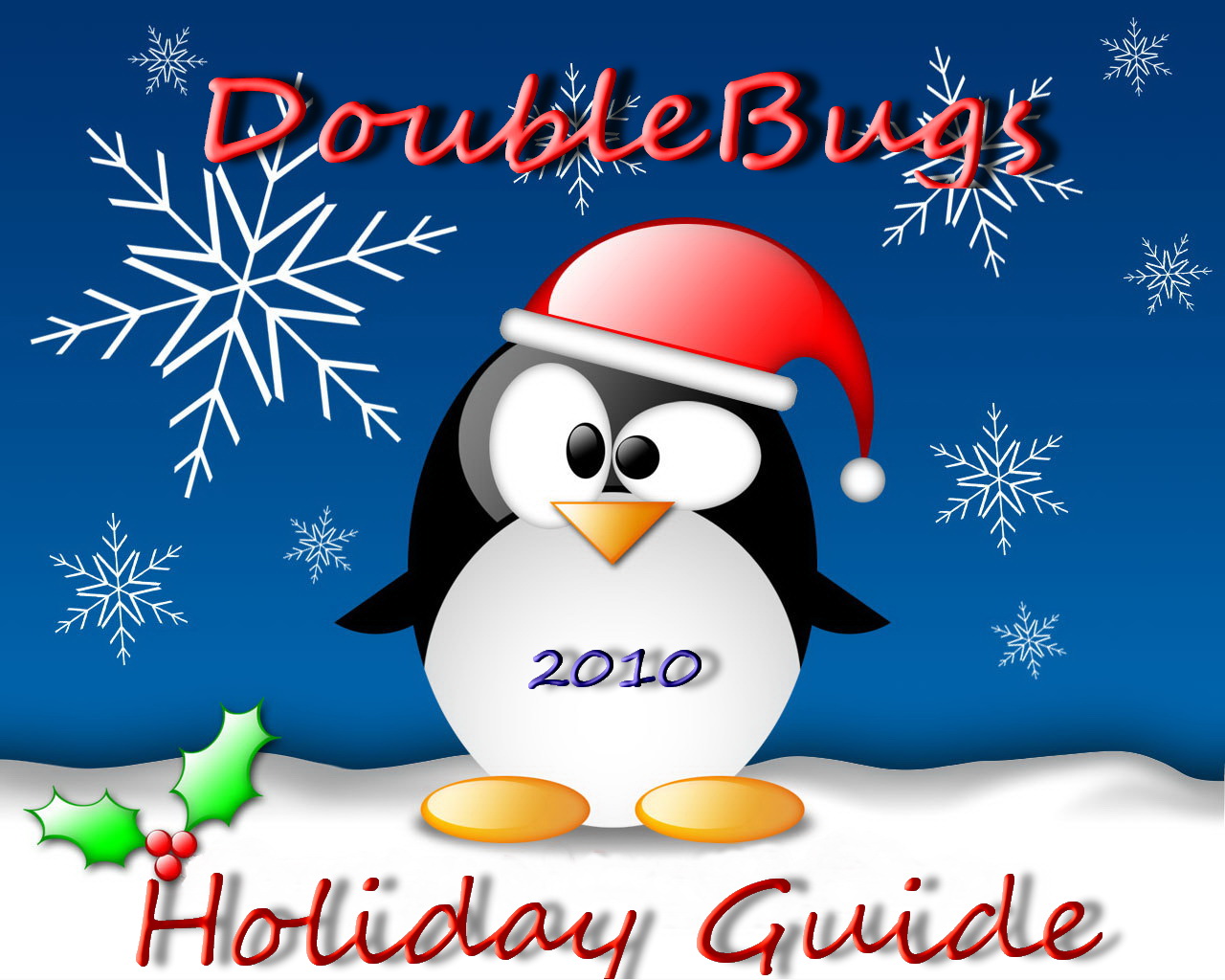 The leaves are turning, the weather is still a bit warm and brightening our days, but the holidays are right around the corner.  So even though there is no snow, it's time to sing your Fa La La's and get ready for a little holiday shopping and cheer!
DoubleBugs will be offering a 2010 Holiday Gift Guide for your online shopping needs! The savings guide will run from November 5 – December 31st.
These will consist of amazing Holiday gift ideas for everyone in the family, discount codes and even some holiday giveaways!
Next to each Holiday Gift Guide post until December 31, 2008, you will see the 2010 Holiday Gift Guide tag next to it.
If you would like to be featured in the 2010 Holiday Gift Guide, please email me at laurie@doublebugs.com. We will have some great gift ideas, discount codes for your shopping needs and even some fun giveaways!
Sponsored By

Cheerios® is giving you the chance to win a once-in-a-lifetime opportunity, your ultimate family vacation.  As part of a paid promotion for their "Do What You Love" Sweepstakes, Cheerios® is sponsoring my post today about what my ultimate family vacation would be. Read mine and Enter the Sweepstakes for a chance to actually win your own fantasy family trip or one of a bunch of other great prizes.
Do you ever dream about where you would want to go if you travel? Often times, being a family of 4, it is a financial burden to take a vacation. If I could dream up the perfect vacation, I think it would involve taking a Disney/adult cruise to Alaska to view the Northern Lights and do some whale watching. I have always wanted to photograph some of the most beautiful places in Alaska. Being a mom, I would love for it to be a fun vacation for my boys where they could enjoy some of the fun activities that would appeal to them, but not take away from enjoying the vacation as an adult. I would take my parents with us, because we have never formally been on a vacation together when I was growing up, so I would love to give that to them as a gift. I would spend a few days on whale watching expeditions, since this is a passion of mine and I went when I honeymooned in New Zealand. I would photograph the glaciers, and take pictures of sunsets over the lakes and fiords. I couldn't think of a more perfect vacation than that. It would be a place where the boys could have fun, but we could relax. I think vacations should be about your passions and the things you love in your life, including your family!
Don't forget to enter the  "Do What You Love" Sweepstakes, for a chance to win your own ultimate family vacation. I was selected for this sponsorship by the Clever Girls Collective, which endorses Blog With Integrity, as I do.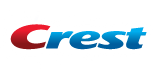 About a month ago I mentioned that I was part of the Crest Pro-Health Complete Rinse test drive.  I have been using the rinse for the past few weeks twice a day to see if I noticed a difference in my overall oral health.  I was excited to give it a try because most mouthwashes I try, are overly strong and tend to burn my mouth and I wind up rinsing with water immediately after, and that sort of defeats the purpose.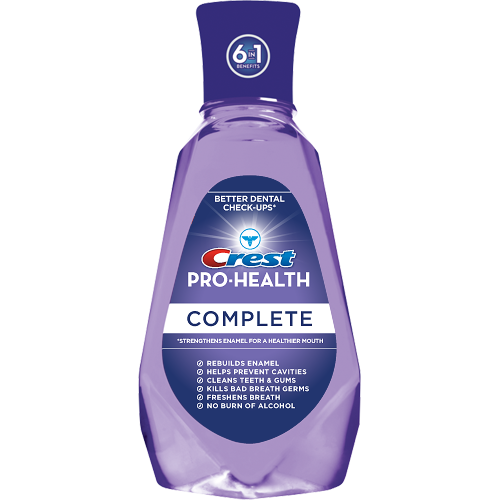 Crest Pro-Health Complete Rinse gives you six benefits in one rinse, for a more complete way to get better dental checkups.*vs. brushing alone.  It is designed to:

Rebuilds Teeth Enamel
Helps Prevent Cavities
Cleans Teeth & Gums
Kills Bad Breath Germs
Freshens Breath
No Burn of Alcohol
After giving it a try, I actually looked forward to using it daily. My mouth has felt cleaner and fresher and the best part is, that I can tolerate swishing it around in my my mouth for longer than 2 seconds. A couple of times I goofed and ate something immediately after using it, because you are supposed to wait at least thirty minutes before eating anything after using the mouthwash.  I also didn't notice any residue on my teeth.  Overall, I like it and will continue to make it an active part of my oral health care regimen. I like feeling like I am doing something extra, to make the visits in the dentist chair a little shorter. Crest Pro Health Complete Rinse, will help slay your dragon breath and not turn it into fire!
"I wrote this review while participating in a test drive campaign by Mom Central on behalf of Crest and received a sample to facilitate my candid review. Mom Central sent me a gift card to thank me for taking the time to participate."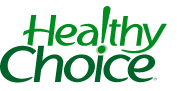 When it comes to eating and making healthier choices for myself, it isn't always an easy task. As a mother to twins, I often find myself waiting till the much later in the evening to eat. I know that this isn't the best practice, but there are days when I just don't have time to make something that I even feel like eating.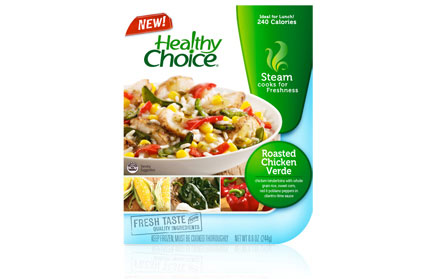 I recently had the chance to try out Healthy Choice steaming entrées. I rarely buy frozen food meals in the store,because they never really taste all that great to me. And the word "healthy" on a label is something I am easily deterred from buying. I have found that many frozen dinners are overdone with a ton of sauce or flavoring and there isn't anything really there other than a few poor quality pieces of meat. I was hesitant because many meals that are frozen just don't taste the same as a good home cooked meal.
About Steaming Entrees from Healthy Choice


I tried the Roasted Chicken V and it was pretty good. I could definitely taste the cilantro in it and it had plenty of veggies and rice. It was a little on the spicy side for me, but that isn't a negative thing if you love a little heat in your meals. Healthy Choice offers up 8 Steaming entrees and you can surely find something to satisfy your taste buds and keeping low in calories. Even though frozen meals don't appeal to me, I can see me picking up a few of these to have on hand in the freezer, when I am tired and cooking something is the last thing on my mind.
Be sure to visit and "like" the Healthy Choice brand Facebook page so you can learn more about Healthy Choice and other great info to help keep you Healthy! www.Facebook.com/HealthyChoice
"I wrote this review while participating in a blog campaign by Mom Central on behalf of Healthy Choice and received samples of their new steaming entrées to facilitate my candid review. Mom Central also sent me a gift card to thank me for taking the time to participate."