Staying Healthy With Healthy Choice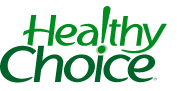 When it comes to eating and making healthier choices for myself, it isn't always an easy task. As a mother to twins, I often find myself waiting till the much later in the evening to eat. I know that this isn't the best practice, but there are days when I just don't have time to make something that I even feel like eating.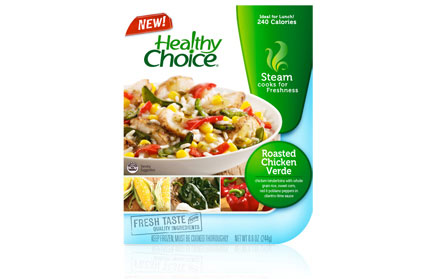 I recently had the chance to try out Healthy Choice steaming entrées. I rarely buy frozen food meals in the store,because they never really taste all that great to me. And the word "healthy" on a label is something I am easily deterred from buying. I have found that many frozen dinners are overdone with a ton of sauce or flavoring and there isn't anything really there other than a few poor quality pieces of meat. I was hesitant because many meals that are frozen just don't taste the same as a good home cooked meal.
About Steaming Entrees from Healthy Choice
Steam up the fresh taste of these new entrées, which include bigger, more vibrant ingredients in a lunch-sized portion. Steaming locks in freshness and unlocks the delicious flavors of quality ingredients, so you can taste and see the difference. Forget poking or stirring; our new steaming technology cooks your meal thoroughly in one easy step.


I tried the Roasted Chicken V and it was pretty good. I could definitely taste the cilantro in it and it had plenty of veggies and rice. It was a little on the spicy side for me, but that isn't a negative thing if you love a little heat in your meals. Healthy Choice offers up 8 Steaming entrees and you can surely find something to satisfy your taste buds and keeping low in calories. Even though frozen meals don't appeal to me, I can see me picking up a few of these to have on hand in the freezer, when I am tired and cooking something is the last thing on my mind.
Be sure to visit and "like" the Healthy Choice brand Facebook page so you can learn more about Healthy Choice and other great info to help keep you Healthy! www.Facebook.com/HealthyChoice
"I wrote this review while participating in a blog campaign by Mom Central on behalf of Healthy Choice and received samples of their new steaming entrées to facilitate my candid review. Mom Central also sent me a gift card to thank me for taking the time to participate."