I never thought I would make it through potty training my twins.  Even at four, we still have some occasional accidents and mishaps, but that is to be expected.  I also realized that with then using the potty it can sometimes be, well, a little messy, because little ones just don't have certain parts of going to the bathroom perfected.
Usually when the boys have to go number two, I will get a shout out from the bathroom to help with wiping, because they really still cannot do it on their own.  Let's face it, kids just aren't that thorough at a young age so they require help.  I wasn't enamored with the job that plain old toilet paper did on their little bums, so I almost always have wipes on hand int he bathroom.  For the longest time, I had just regular baby wipes, that you can't flush.  So I would use them and have to have a place to toss them, since the boys were no longer in diapers, I couldn't roll the used wipes up in them.  After awhile this just gets messy while you are trying to help clean them up.
I was relieved to learn that there was a perfect solution while still having the benefits of using some sort of a moist wipe.   We were sent a sample of Cottonelle Flushable Moist Wipes to review and I love them.  I still think that, a moist wipe cleans better than regular toilet paper used alone, and they tend to get things cleaner, and are gentler on the skin.  It was so nice to be able to just toss them in the toilet and flush and not worry about where to put them.  It also comes with a handy EasyHanger that allows you to mount them on the wall next to your toilet paper.  I didn't hang mine up, because I was afraid that it would be a huge novelty to the boys but you can hang it up out of reach too.  I also use them on occasion myself, so it makes it convenient to have them close by.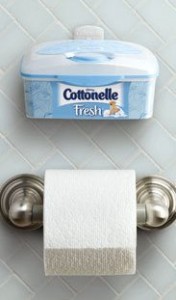 Cottonelle Moist Wipes

Flushable
Break up like toilet paper after flushing
Sewer and septic safe
Alcohol-free
Pop-Up® Tub for single-sheet dispensing
Tubs coordinate with bathroom décor
I will definitely be keeping these on hand from now on.  It makes my life easier as a mom, and is a big help in the bathroom, when you have young children.   Also, to help break the ice on "toilet talk," Cottonelle   has set up GetFreshWithaFriend.com, which features a special "Funny or Die" video,  as well as, fresh reward offers that encourage people to try their products. Current users of the product even describe trying Cottonelle Flushable Moist Wipes as an "aha moment."
"I wrote this review while participating in a blog tour campaign by Mom Central on behalf of the Cottonelle brand and received a sample to facilitate my candid review. In addition, I received a gift certificate to thank me for taking the time to participate."


At the close of Brandcation, the rest of us who didn't head home on Sunday, were treated to a day at Disney World.  We headed out in the morning to the most magical place for kids of all ages.  We spent our day at the Magic Kingdom.  I didn't get to experience Disney World as a kid, and my first trip there was when I was 23.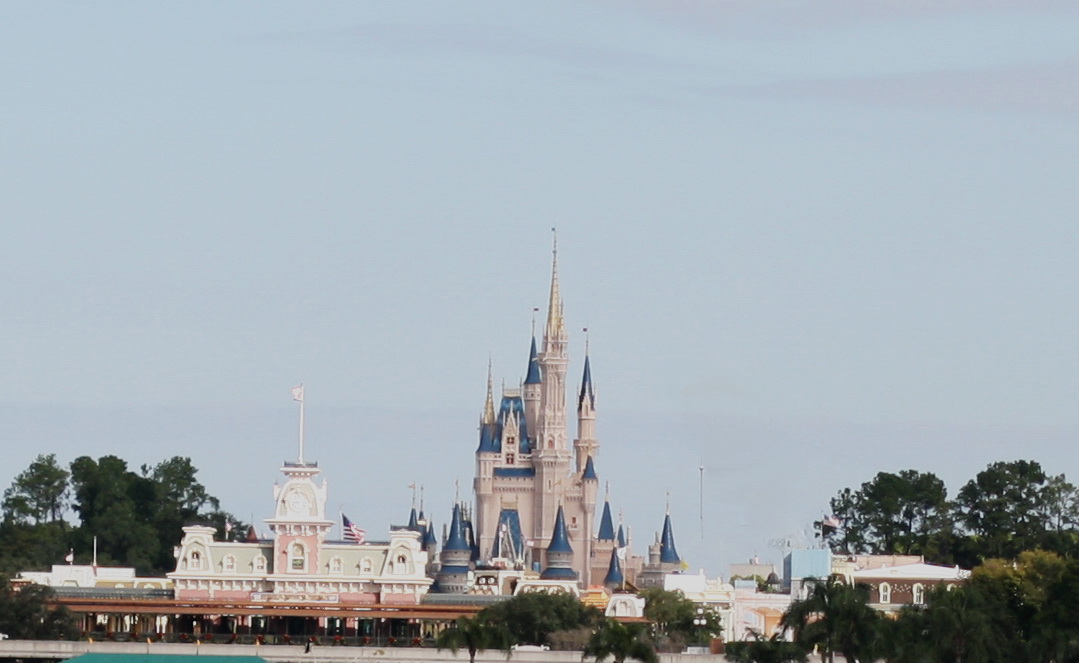 There is something about walking through the gates to the "place where dreams come true," and becoming a kid again.  It is my opinion that you are never too old to visit Disney World and have a wonderful time.   We headed there in small groups then broke off for the day.  I had the pleasure of sharing my day with Tanya and we experienced our first venture doing pin trading, did some Christmas shopping, and enjoyed some of the rides minus our kids (I still felt a little guilty).  It was so much fun to go through the park as adults and have fun like we were kids.
I had a blast pin trading and probably spent more money than I would care to admit on various pins that I thought were cute.  A great way to get pins for trading is to buy them in bulk on ebay then you can trade for some really cute ones that you find the cast members wearing on their lanyards.  I never met a single grumpy face or person, and all were willing to trade at any given moment.  Pins that you can purchase range in price from $6-$13.  While we were there I also ran into these little collectible figurine packs by Hasbro.  You can collect numbered packs and get them in a collection like mini Star Wars figures, classic Disney characters, but we found it difficult to find the various packs and they are only sold in Disney Resorts.  I brought a few home for my boys and they adore them!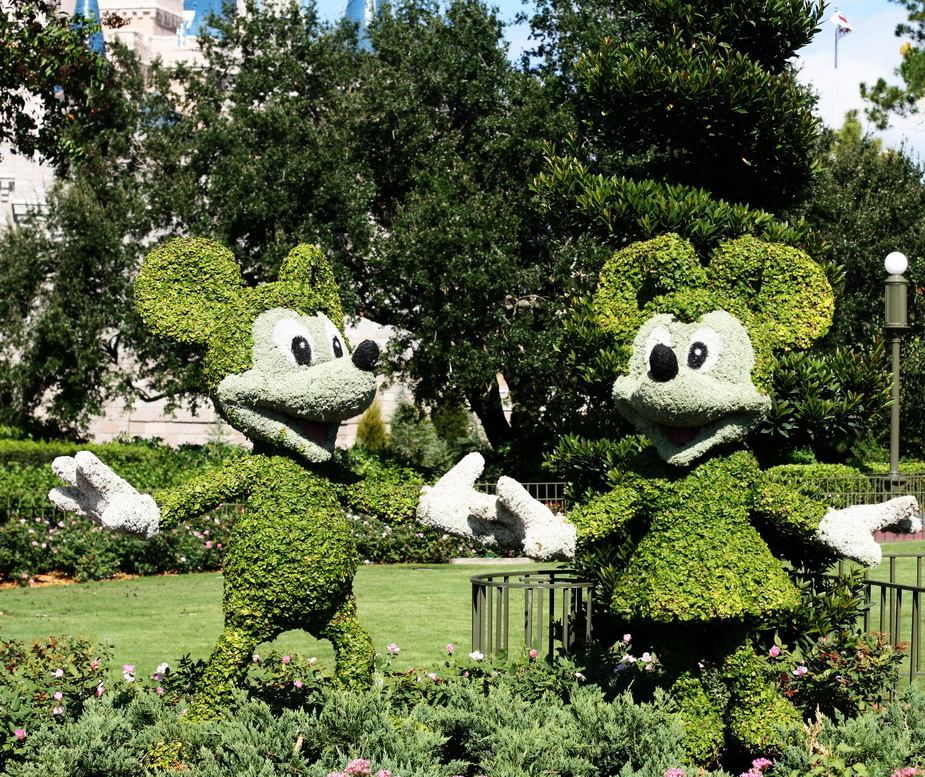 We took on the Buzz Lightyear Ride where you are firing lasers at all the Zurg targets and you can move your car in circles, which I had more fun doing, just so we could get a giggle out of it.  I  beat Tanya by hitting the most targets. You get a score at the end, so you can compete with your family and friends.
I was brave and stepped foot on Space Mountain, my expression says it all.  I screamed through the entire thing.  This is not a ride for young children!  It is a roller coaster that is in the dark.  I used to love roller coasters as a kid, but this was a little much for my adult style, but if you a thrill seeker, this would be a fun one.  I am happy to say I rode it, and that will keep me good for another 20 years  LOL.
I'm thinking I'm gonna die here!   lol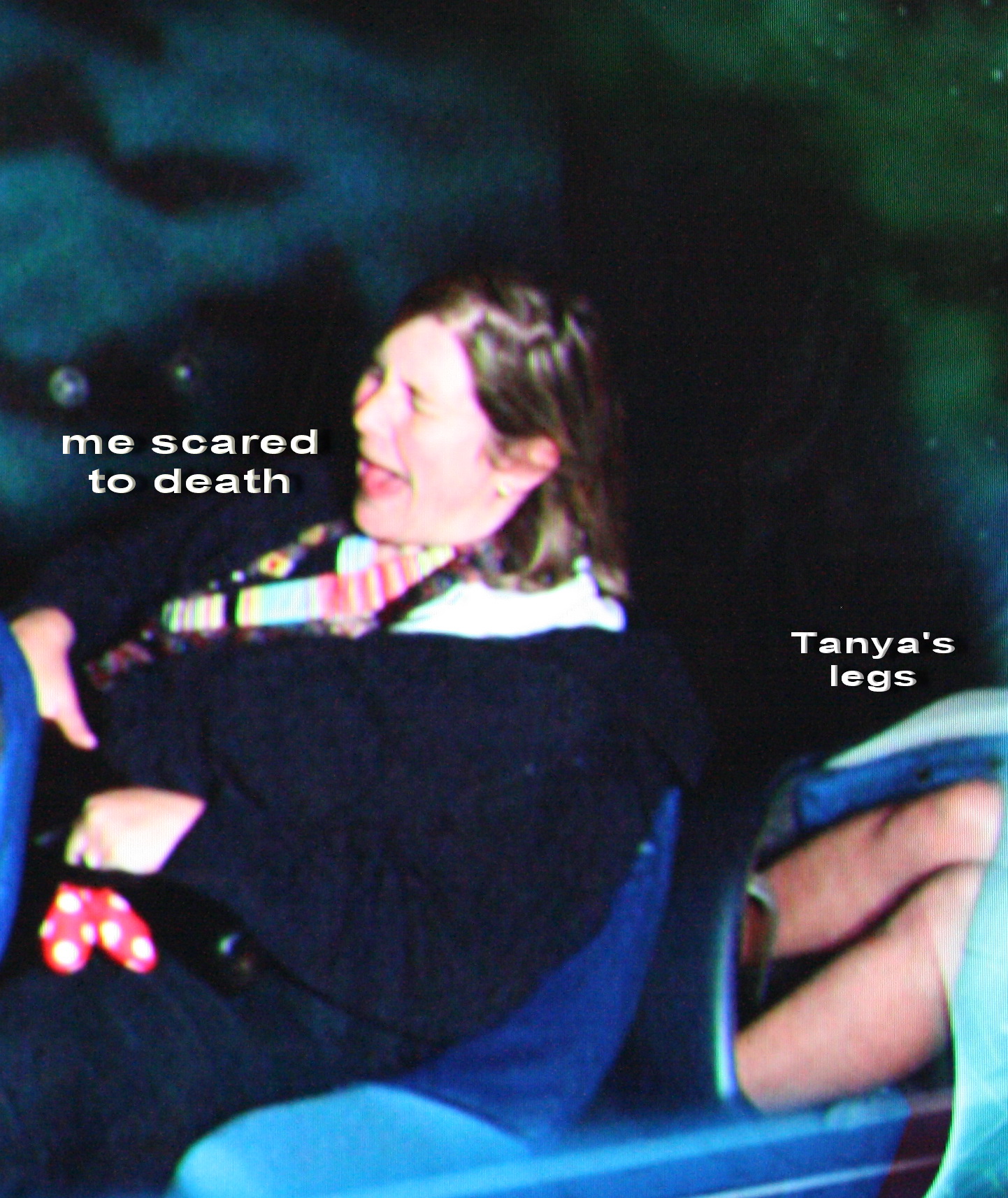 One of my personal favorites what Mickey's Philharmagic.  It a 3D show featuring some of the classic Disney characters in Donald's quest to return Mickey's hat back to him.  There are effects like sprinkling of water drops, and yummy scents in the air.  I could go watch this over and over!
No trip to Disney's Magic Kingdom would be complete without taking a charming boat ride on It's A Small World.  You travel through countries while listening to "It's A Small World"  This is a really great ride for young children and a way for you just to relax.
A trip to Disney's Magic Kingdom also wouldn't be complete without a few yummy treats.  My personal favorite, are chocolate dipped rice krispie treats in the shape of Mickey Ears, and the twirly pops for the kids.  When Tanya and I headed to downtown Disney we say a lot more that would add inches to my waistline, so we just sat outside the windows to these places and drooled  LOL.
Every trip to Disney World, so far, has had that sprinkling of magic pixie dust for me.  At the end of the day you are tired and you walk through those gates to say goodbye and step foot back into reality.  You leave with a sense that you just experienced something out of a dream.  The staff is always so nice, that I want to pinch myself to make sure it is all real.  Our first trip there with the boys, was amazing and even a year later, they still talk about Disney World and are saving money in their piggy banks to go back.  Whether you are there just to explore as adults at your leisure, or there to experience it as a family, it is truly delightful.
I always recommend that you take time outs with children so they are in over stimulation mode.  Go back to your hotel for naps and small breaks, and it will make it more enjoyable for the whole family.  This past trip to Disney World for Brandcation we only spent a few hours in the park but had just as much fun as if we were there for the whole day.  For me a relaxed pace is far better than having a schedule in these places, especially with young children.  Anytime at Disney is memorable, and magical, no matter how much or how little you do there!
*Tickets provided by Disney for Brandcation event*
We are a house that loves music.  One of my favorite things to do is to put on headphones, and do housework or go on a hike at our local parks.   Being able to have portable music via MP3 player has been one of the greatest inventions since sliced bread.  In fact I still have boxes of CDs in my closet wondering what on earth I will do with all of them.
For me when it comes to portable MP3 players, the smaller they are the better, because  it is easier to take with me on plane trips, on car rides, in my purse, and on walks.  I was recently given a really cool opportunity to check out the new Sansa Fuze+ and a VH1 slot radio card, and this thing is pretty cool.  I received a  red MP3 player  which just looks really sleek and compact, but I also love all the features.  The sound is really good, but the fact that I can listen to this pre-loaded VH1 slot radio card, is even better, or add additional music to a blank micro sd card.  I like being able to get a preloaded card that I don't have to mess with hand picking and adding songs,  and it had a lot of the very popular  songs from the 80′s.  The screen on the Sansa Fuze+ was really crisp and clear which and I had no trouble navigating with the Sansa Fuze "invisible" capacitive touch control.  You simple just have to touch right, left, up, down, or in the middle to navigate through song lists, genres, and even settings.   You can also watch videos on the bright 2.4 inch LCD screen which is really cool.


At a $79.99-$119.00 price point, depending on the capacity, you can get this for just about anyone in the family for a gift for this holiday season.  The Sansa Fuze+ is available in five colors, red (my favorite), black, white, blue and purple.  Also available on the Sansa Fuze website are all sorts of preloaded slot radio cards that you can get to accompany your new MP3 player.  I am already eying the one with Health and Fitness to get ready for my New Years workout plan.
Specifications/Features:

Capacities**: 4GB, 8GB, 16GB
2.4″ bright QVGA screen (320 x 240, 30 FPS) LCD screen
Audio formats: MP3, WMA, Secure WMA, Ogg Vorbis, FLAC, AAC, Audible, Podcasts
Video formats: MPEG-4***, H.264, WMV and Flip Video™***
Photo formats: JPEG and BMP; photo formats can be further extended with Sansa Media Converter PC software download?, enabling TIFF, GIF, and PNG formats
Digital FM Tuner with record functions
Rechargeable battery lasts up to 24 hours for audio playback and 5 hours of video playback†
Hi-speed micro-USB 2.0 port
Expandable microSDTM card slot and microSDHCTM card slot
Ready for slotRadio™ & slotMusic™ memory cards
Sleek industrial design with "invisible" capacitive touch control and highly intuitive graphical user interface

SanDisk® slotRadio™ Cards

Each SanDisk® slotRadio™ card includes 1,000 songs featuring artists from the Billboard® charts. Songs are preloaded onto a tiny card with handcrafted playlists that include hundreds of artists. Like a FM radio experience, you can lean back and let slotRadio do the heavy-lifting so you don't have to download music song-by-song. Songs are played in sequence and are locked to the card. You can skip individual songs as many times as you like, or switch between playlists with a touch of a button. Simply insert a slotRadio™ card into the slotRadio player and enjoy music in an instant. It's great music made effortless.
This is really a great little MP3 player for just about anyone with some really great features.  You can listen to your favorite radio stations, pop in a pre-loaded slot radio card with all your favorites, or add you own song line up.  You can even watch a video.  It would make a perfect gift, or stocking stuffer.
"I wrote this review while participating in a blog tour campaign by Mom Central Consulting on behalf of SanDisk and received the SanDisk Sansa Fuze+ and VH1 slotRadio Card to facilitate my review."
I know that you have been hearing me talk a lot about Brandcation and all the fun things that we did, but none of it would have even been possible without all the hard word and generous donations from all of the sponsors including the ones that contributes to all of our wonderful swag bags, snacks, and prizes that were available to us on our trip to Florida.
I know that this is a trip that I will certainly never forget but wanted to make sure that I didn't forget the people who made it possible for all of us to share this opportunity with you.  I also wanted to thank Trisha over at momdot for dreaming up such a wonderful event, and all of the people who helped her, Blondie, Kim, and Shasta.
Below is a list of all the wonderful contributors.
The ULTIMATE Sponsor:

Event Sponsors:
Brandcation Swag Bag  Sponsors:
?
Brandcation was an all around amazing trip.  I got to finally put faces to all the names and learn a few things about myself along the way.  Each and every place that we attended as a group, we felt very welcomed and the experiences were also great.
Two of our three days ended in some really unique dining experiences.  Going out to eat is always something that I enjoy, especially without the kiddos because I can actually taste my food and enjoy some adult conversation.  But while in attendance at brandcation, we had two wonderful dining experiences that included two very unique shows.

I had always wanted to attend a mystery dinner, a who done it of sorts.  When we arrived Friday night for Mystery Sleuths, we were all shown in to our respective tables.  During getting situated at our tables, the member of the cast dressed in their costumes mingled throughout the room, in a funny and humorous display.  The wait staff quickly got our drink orders and started us with our salads.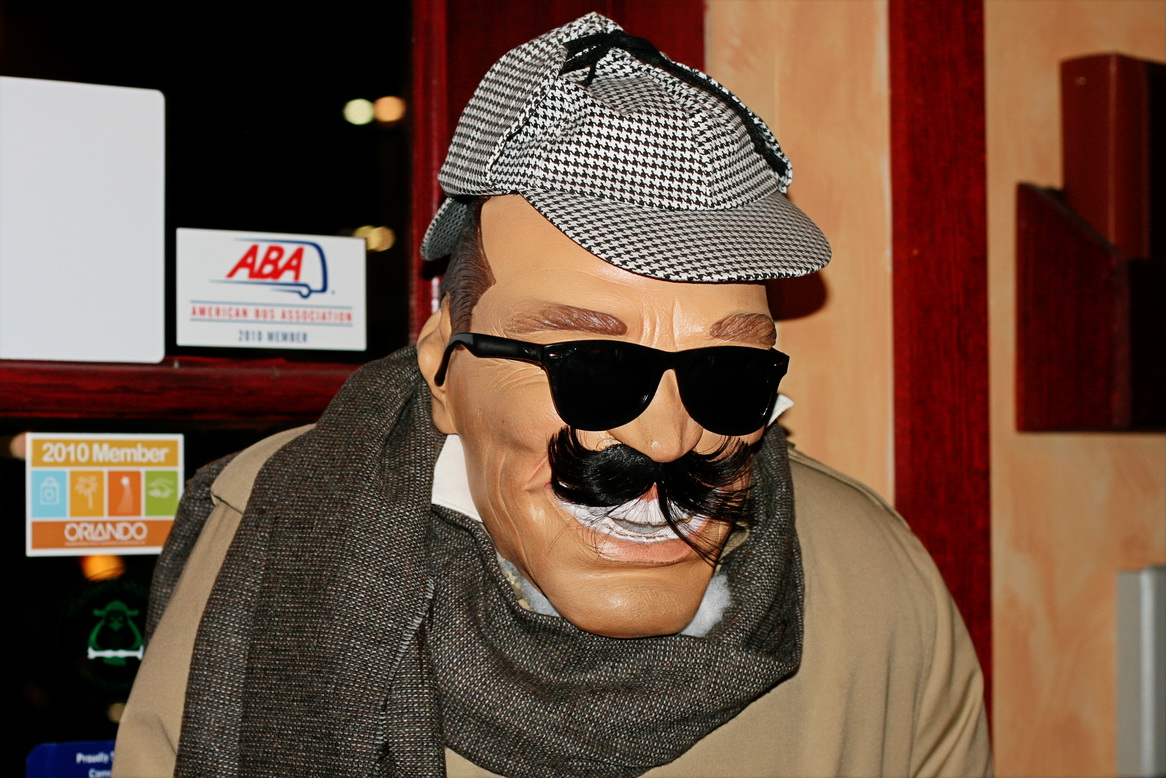 The show began as we were thrown into the story of Holidaze in Hillendale where
Mayor Rockwell and the citizens of Hillendale invite you to their quaint Americana town to celebrate their Annual Holiday Pageant and compete for fame and fortune on TV's #1 reality show. The contestants will do anything to win even if it means taking out the competition!.
The cast of characters played their respective parts right up until someones untimely death, then we had to guess who did it.  I was way off by a country mile, and even though I thought my sleuthing skills were good, they had me fooled.  It could have been any one of them.  I wonder where they get their material.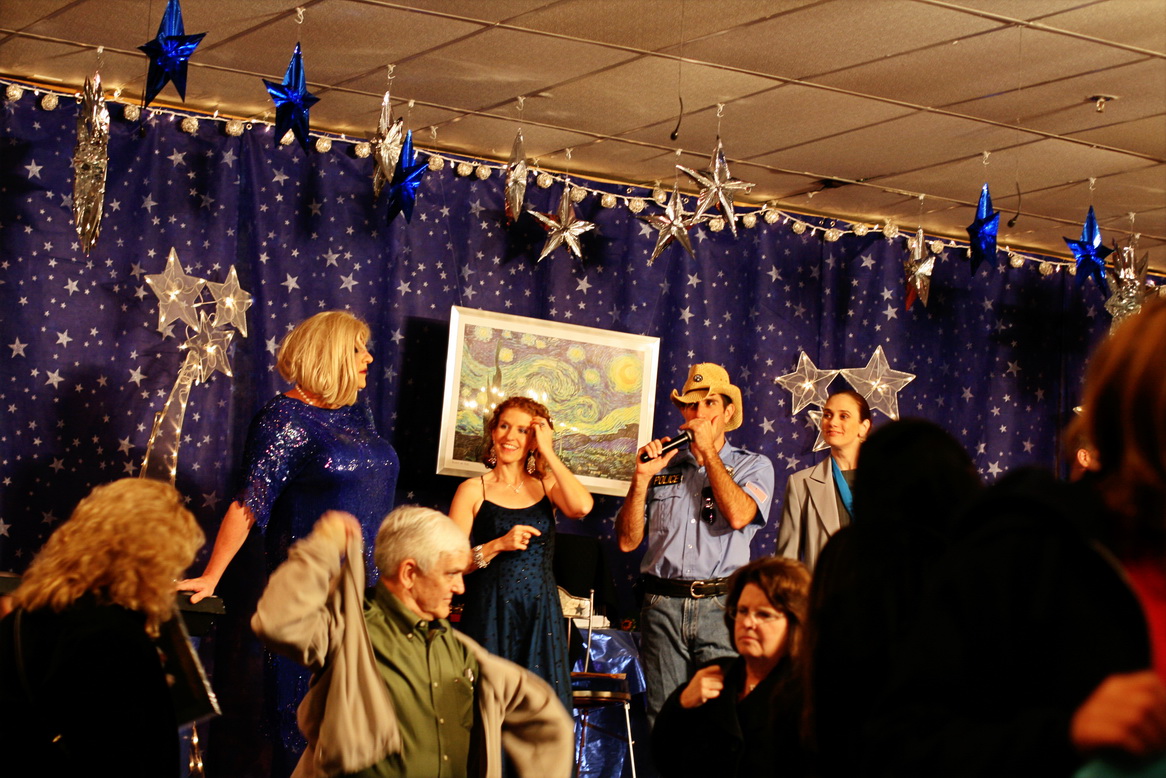 The show was really great with all of the humor thrown in, and the food was pretty good too.  I had a honey glazed cornish hen, with this sweet potato and this cinnamon butter that I could have eaten about 4 of.  The wait staff was prompt and I always had my beverage glass full.  The night ended with a question and answer of sorts before the true murderer was revealed.  I would definitely return again for some crime solving humor and dinner mystery theater style.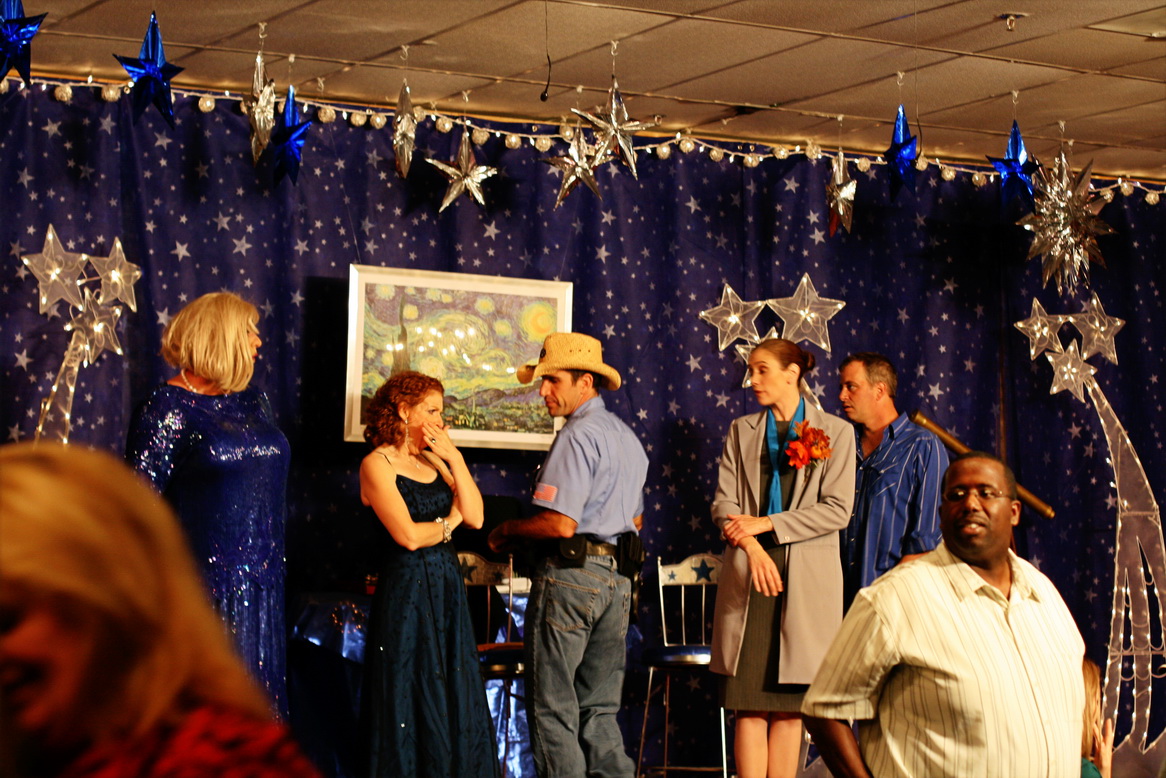 Mystery Sleuths is a great show to attend if you have a little older children, who would understand the content and get the idea of solving a mystery. Adult tickets run about $53 per person, and $24 for children ages 3-11. *Prices include: Dinner, Show, Unlimited Beer, Wine, and Soft Drinks. The site does state that they offer periodic coupons and discounts also.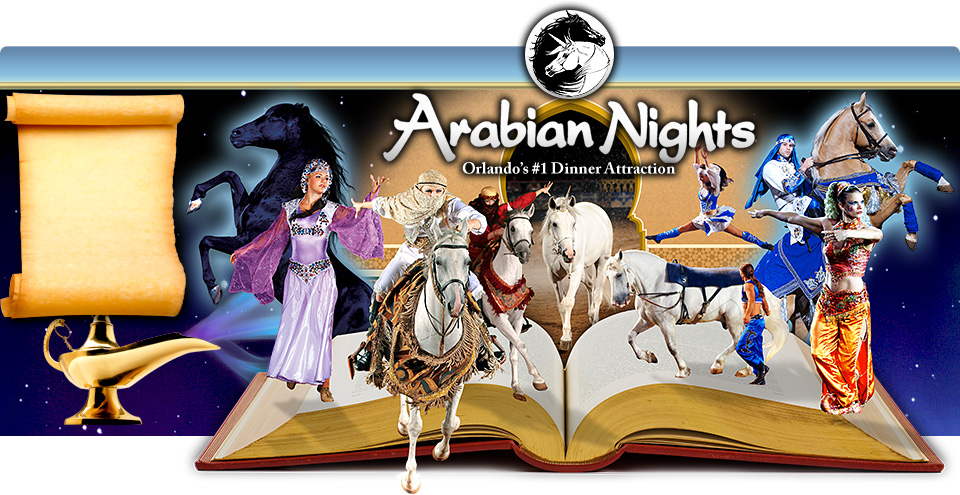 Saturday night we headed to Arabian Knights, where we got to experience a beautiful dinner show and presentation, with what had to be some of the most beautiful horses I ever seen.  The arena is set up with stadium style bench seating and tables.  There is not a bad seat in the house, and you can see everything.
There was a pre-show out in the lobby, that was really fun to watch.  There was a belly dancer who called some men to dance with her, I think I nearly peed my pants watching these guys trying to dance.  Some of them were actually pretty darn good.  I enjoyed my glass that lit up, and my strawberry/pina colada slushie, and waited patiently for the bigger show that awaited us inside. We were promptly shown our seating area and the waitors got us all set up with our drinks, the lights went down and the magic started.
Arabian Knights Story Line Per The Website

The current featured production at Arabian Nights, A Tale of Two Genies, is a lighthearted tale of adventure and romance. Two genies bring a variety of entertainment to life as they help Princess Scheherazade search for the prince of her dreams on the night of her 18th birthday.

Scheherazade first discovers that she is a princess when her Uncle Abra reveals that he is in fact her father's genie Abracadabra and he has kept her identity a secret to protect her from the evil Prince Vaneer.

Abra then introduces the Scheherazade to her very own genie, Hocus Pocus, and the fun begins! Hocus wants to learn more magic, and provides great entertainment for Scheherazade in the process, bringing to life the Wild West, Gypsies, Roman Charioteers and more.

Walter Farley's legendary Black Stallion also makes an appearance, bringing his own very special magic to the aid of the princess when she needs it most!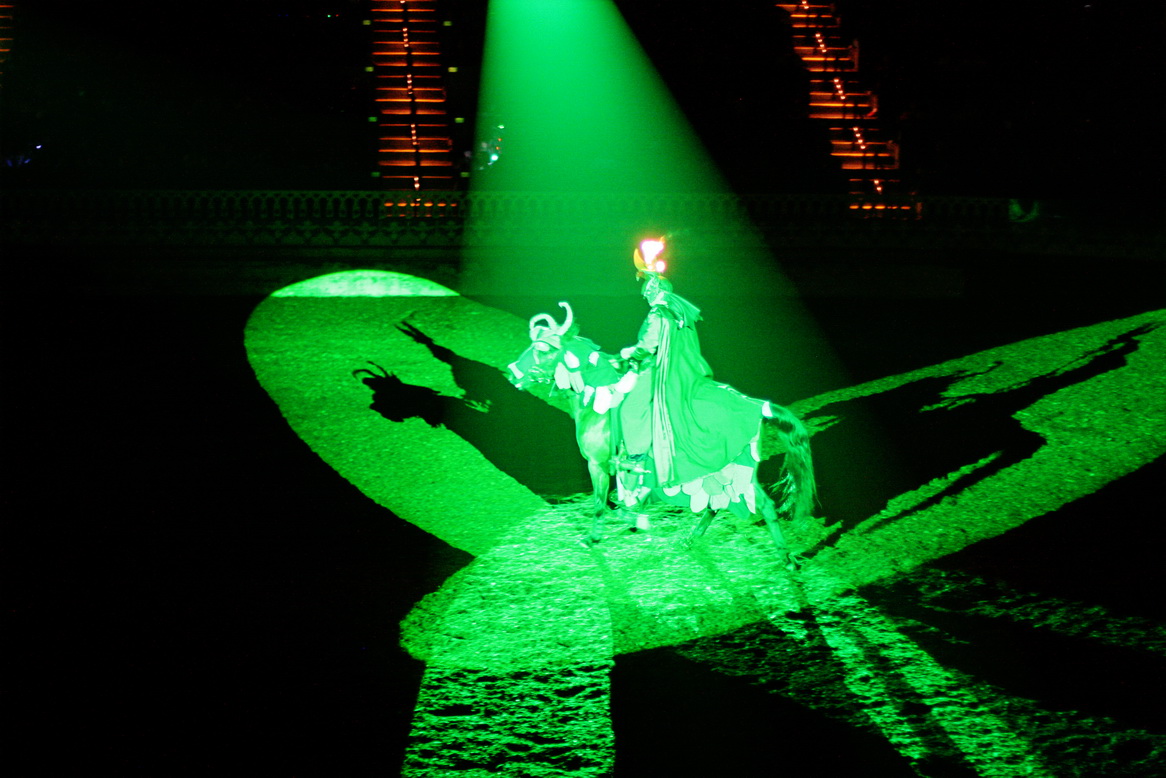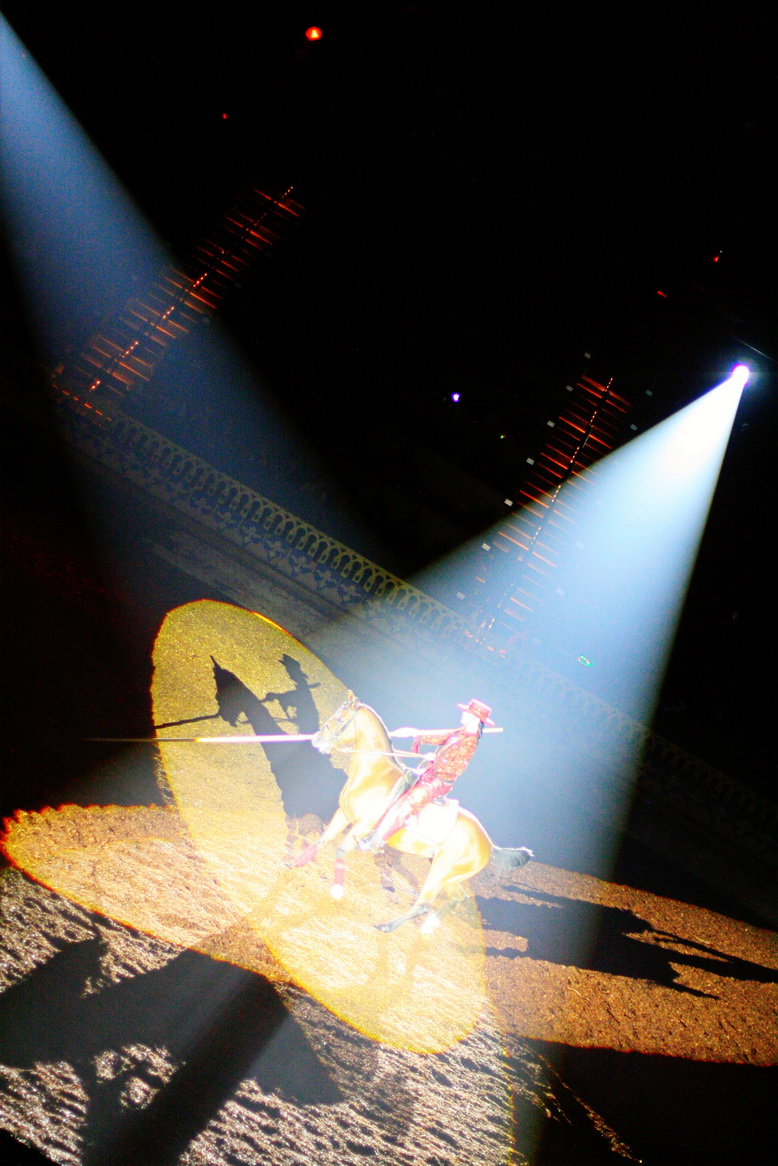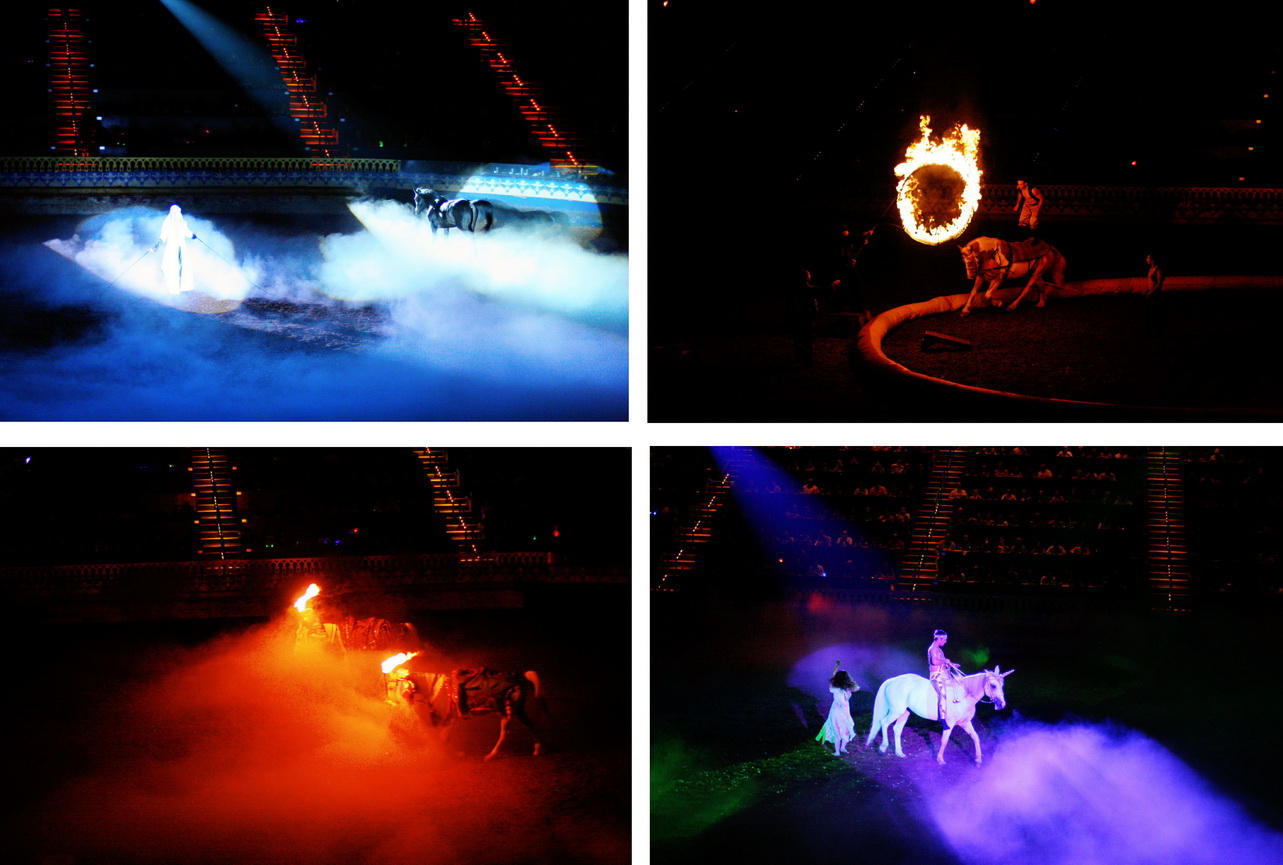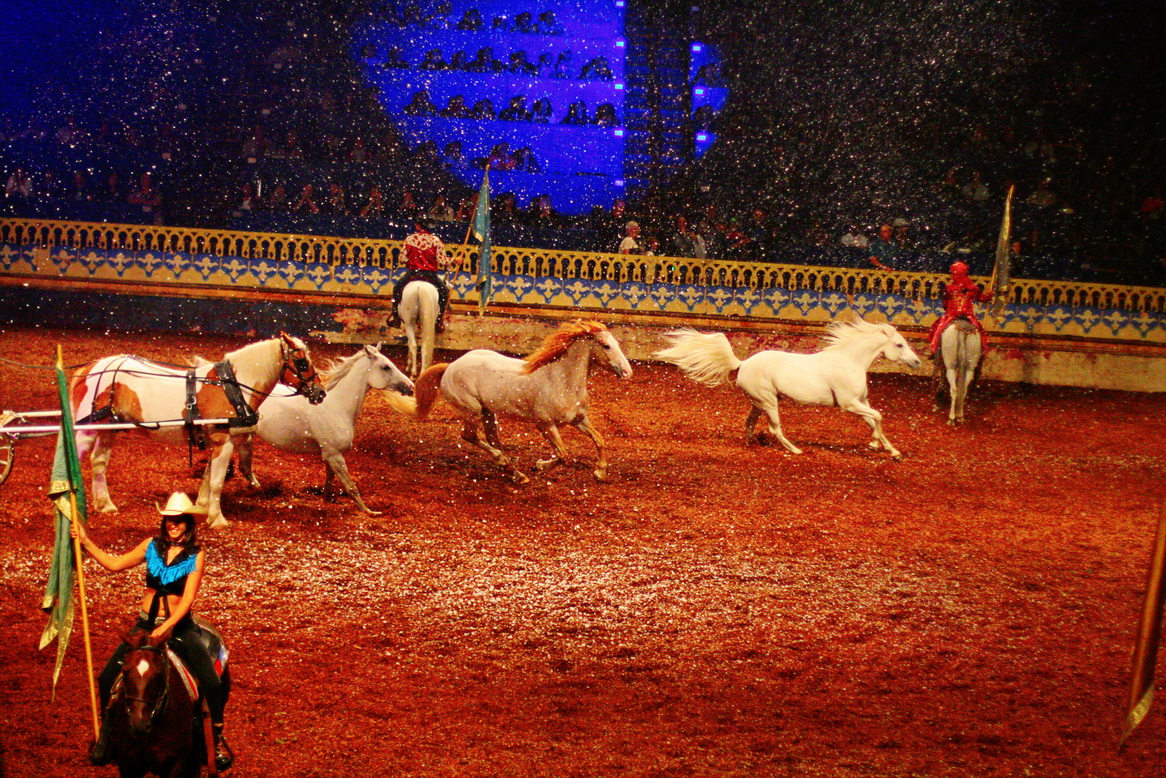 I watched in awe as people rode out on these magnificent horses who were doing some pretty amazing things in the arena. The story was beautifully presented. After the show was over they let all the horses to run free in the arena, and you got to see some of them up close. This had to be one of my favorite dinner shows that I have attended over the years and I would definitely take my family back to see it. Tickets for the event can be bought online for around $50 per adult, and $30 per child 3-11 which includes your meal with dessert, and the show. I would not consider this a bad price for my family of 4 for a night of entertainment. You simply have to see the show, for the sheer beauty of it.
"Both dinners and all events in brandcation were provided to all bloggers in attendance to facilitate our  reviews of the experience all opinions are that of my own"
After sleeping like a rock, from Friday's ziplining adventures at Brandcation, Saturday morning brought a whole new set of exciting activities for our crew.  I am an outdoors girl so all the fun outdoor activities had me enjoying all the wonderful sights and sounds of Florida.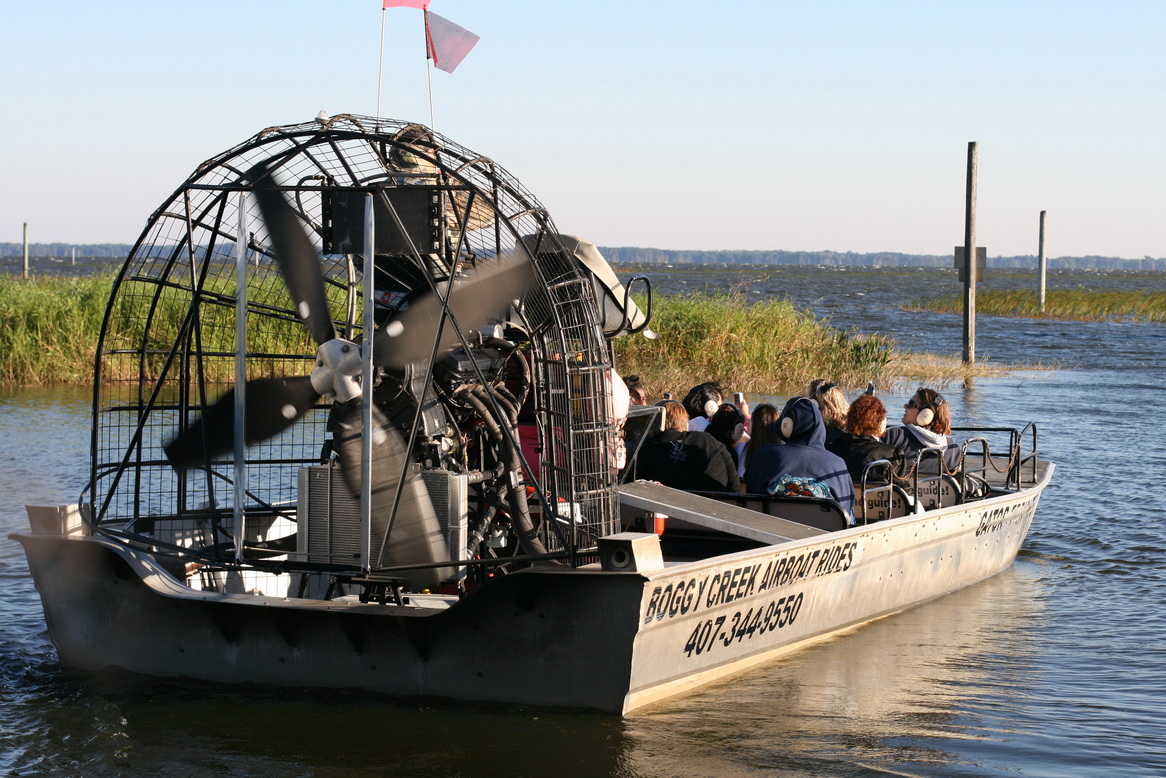 Saturday morning we were off too fly across the water at Boggy Creek Airboat Rides, to literally zip in a different way across water that in a lot of places was only inches deep.   This particular morning was unusually cold for Florida, but we all took it in stride and hopped up on our airboat to experience some more Florida wildlife.  The folks at Boggy Creek Airboat  Rides, graciously provided us all with blankets to bundle up in for our brisk morning ride.  We put on our protective ear muffs and we were off.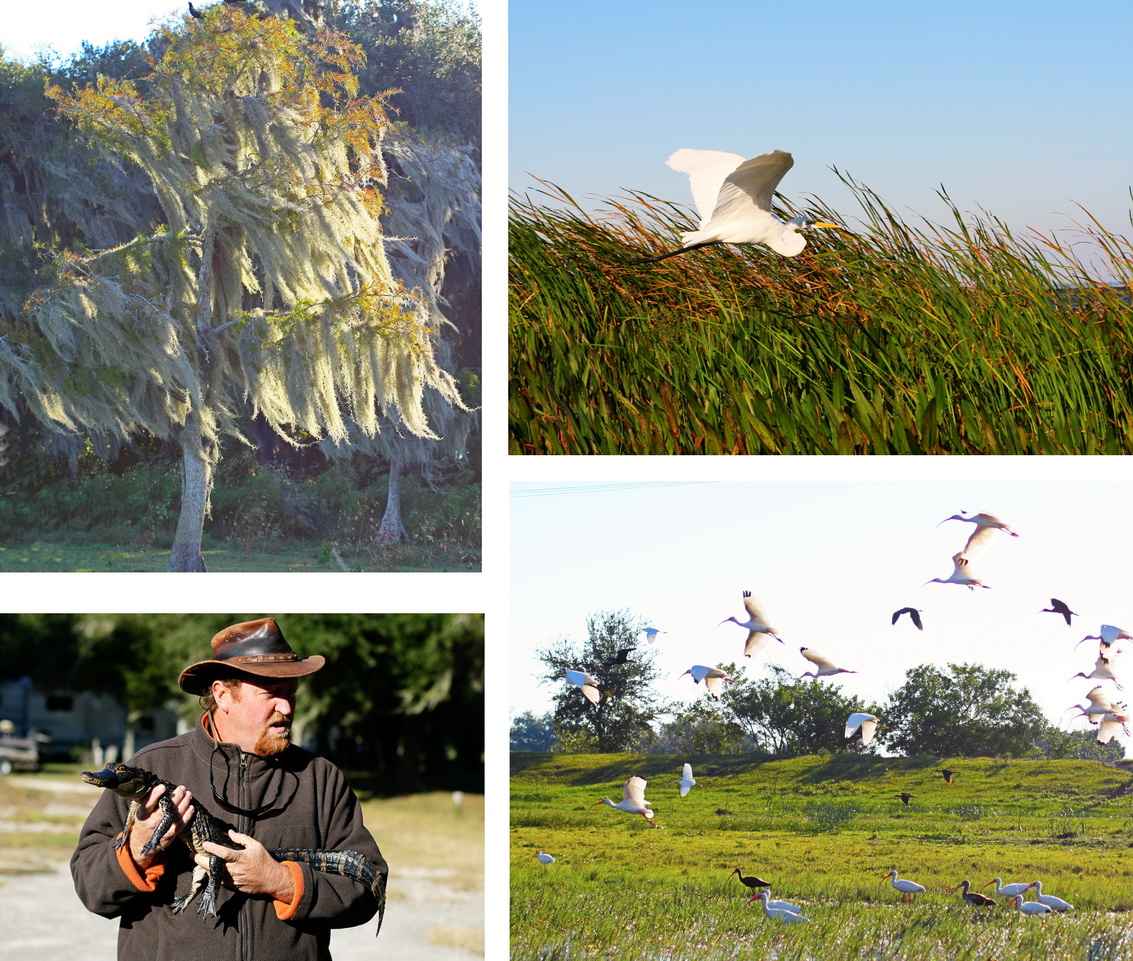 I loved being out on the water despite the chilly temperature.  We saw birds of every kind, and even a few wild turkeys up on the banks.  We didn't get a glimpse of an alligator, because I think it was a little too cold and they must have been hiding elsewhere, but some of the birds were really beautiful.  We sailed across the water and made turns like we were floating on air.  Our boat driver stopped often to point out various things along the way, and it allowed us to take off our protective ear muffs and listen to the nature around us.  It is a great way to experience some of the Florida Everglades.  If it wasn't so darn cold, I think I could have spent the entire day out there.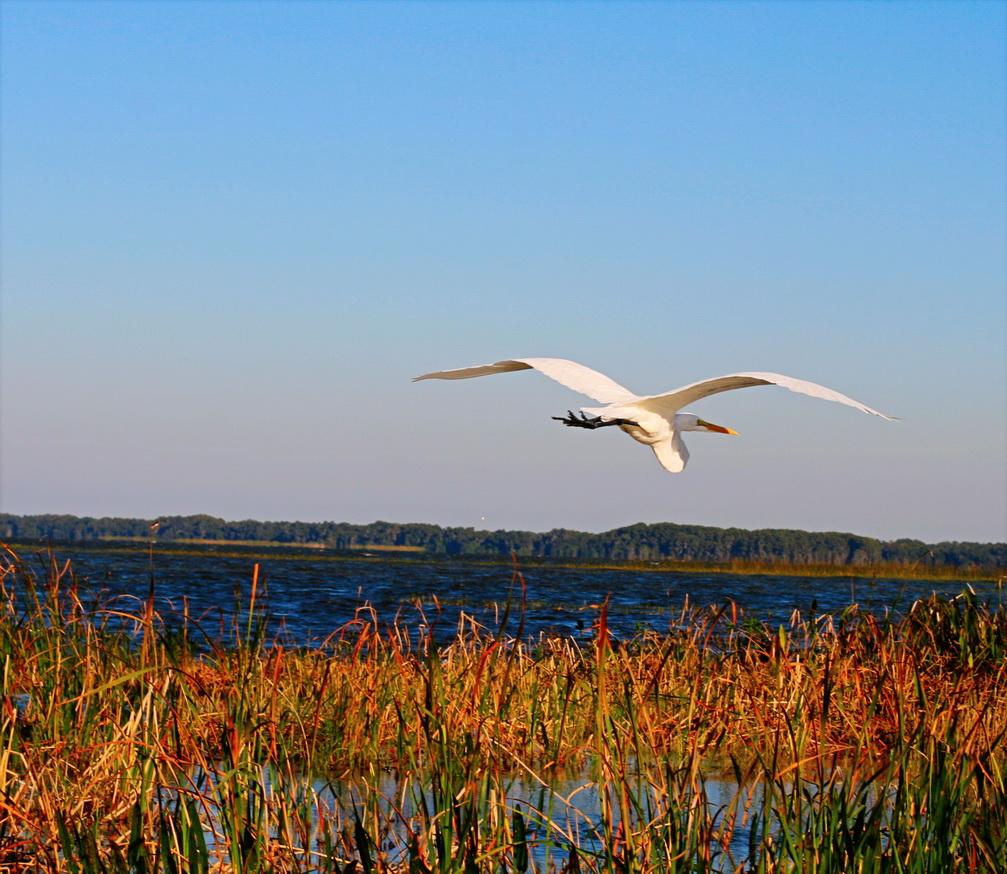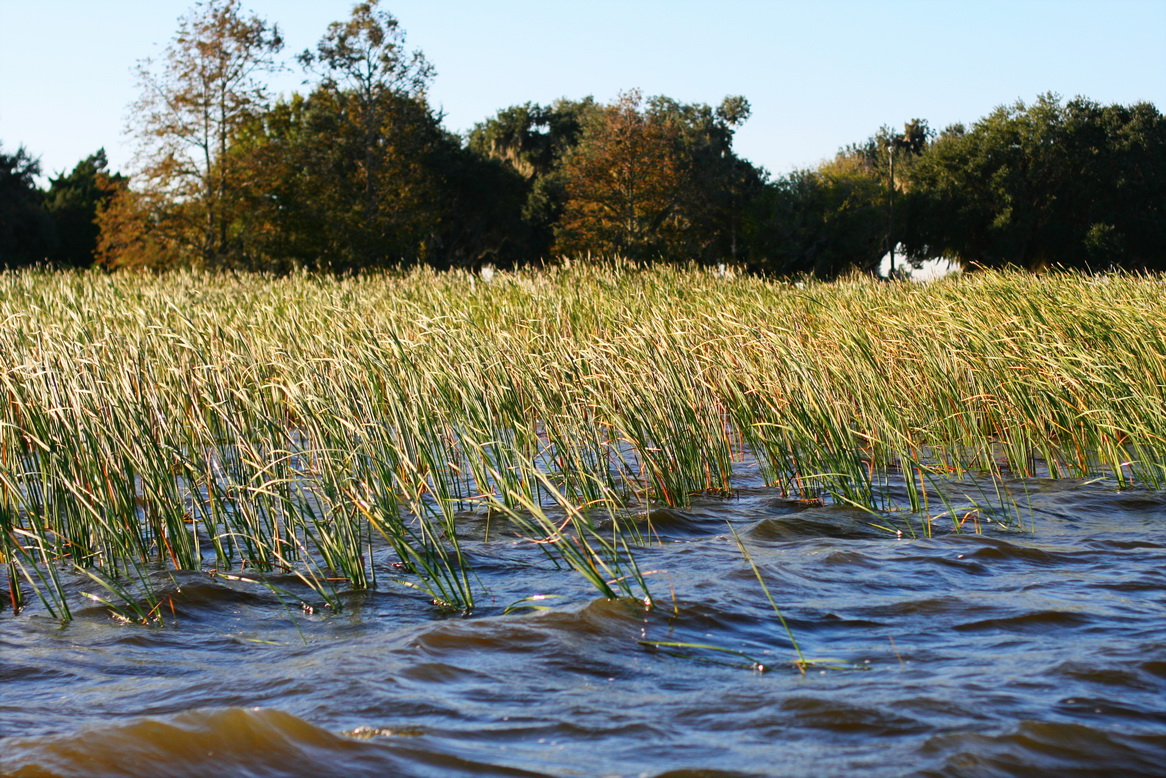 After our boat ride through the Everglades, we were off to experience the Florida gator first hand at Gatorland.  I don't think that I have ever seen so many gators in one location.  There were definitely plenty of them here and I am glad that they were behind fences!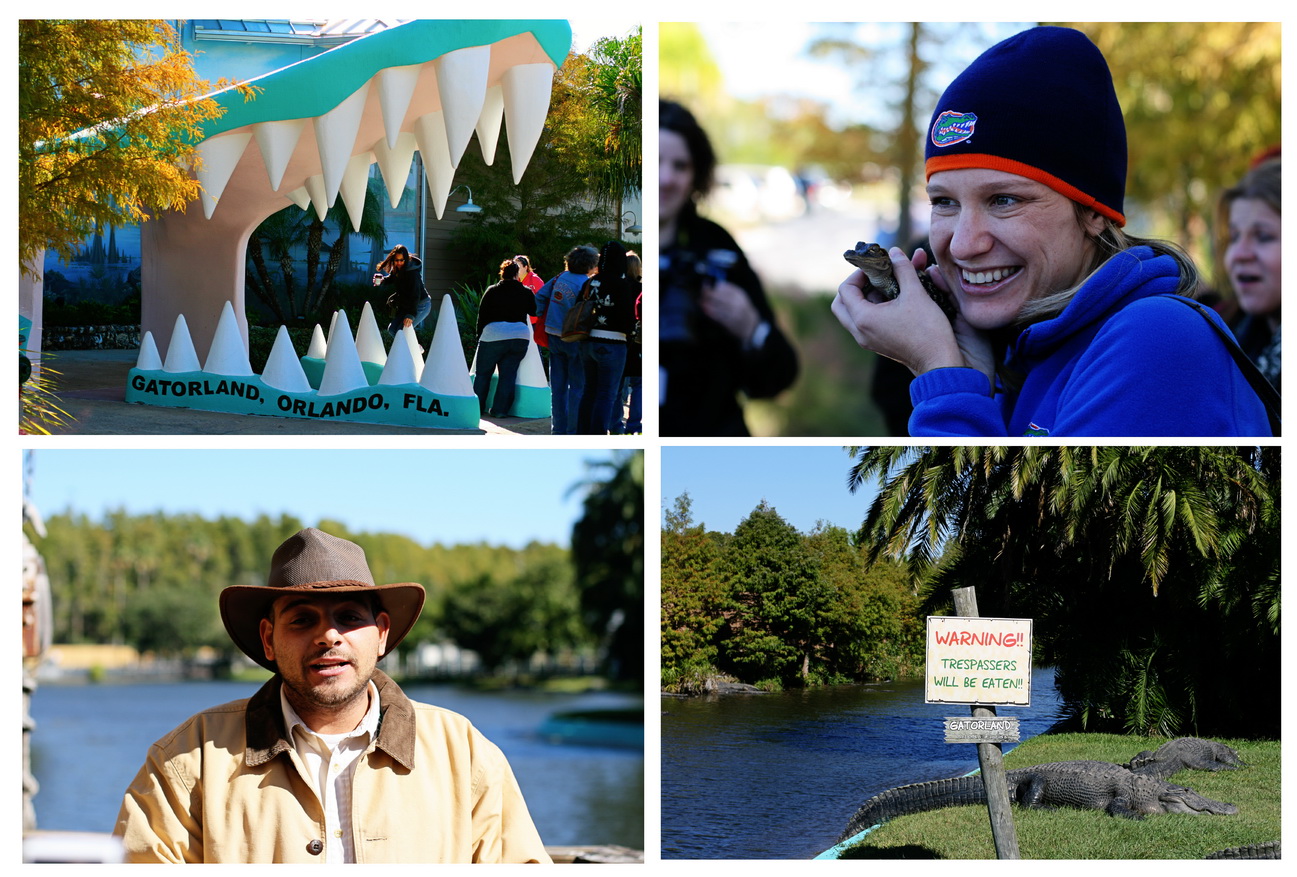 Our guide for the day at Gatorland was Donny and he was nice enough to show us gators from baby on up and even rare leucistic alligators.  We even had the opportunity to feed some of the biggest alligators in the park.  We all took turns tossing them raw meat, and none of them appeared to be missing any meals!
Shortly after we had the chance to see a fun alligator wrestling show, and enjoy lunch within the park.  This was a fun way to spend our afternoon and would be something that I would love to take the boys to on our next visit to Florida.  It offers some hands on experiences with alligators of all sizes,  that you wouldn't normally get close to, and a chance to learn about them first hand.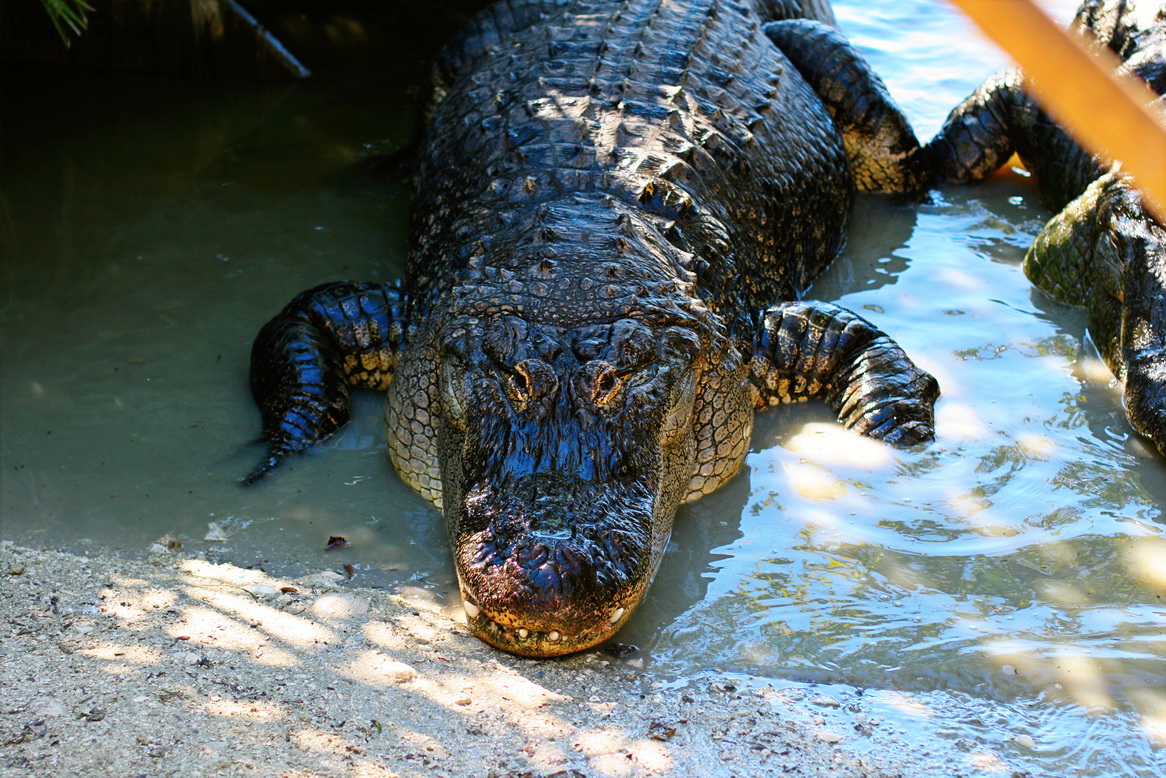 A big thank you  to Boggy Creek Airboat Rides and Gatorland who provided us with these experiences and even though the weather was  cold the welcome was warm.
You will hear me talking about my recent trip to Florida on several of my posts but this is one post that you will want to read.  The event was brandcation and the theme was adventure.  If anyone, knows anything about me, I am less than adventurous.  If I cannot rationalize it in my head I just don't do it.  But I figured I would bite the bullet and face my fears, that, and I couldn't be a chicken.
Friday morning we headed off to Florida Ecosafaris, a 4700 acre wildlife preservation, for an experience of a lifetime.   We were all going ziplining, and that meant jumping off of high places, and dangling from cables in mid air.  I am the one who watches this stuff on tv and says "NO WAY would you see me doing that."  There were three groups of 12 and we all were assigned our particular times to head out to the zipline.  We all had to get weighed in (no worries this is for safety), and then we were given our times to go.  I was feeling calm, cool, and collected, then I realized we were the first group to head out…FIRST!!!!  I can think of a million things I would love to be first at, first in line for free chocolate, first in line for a good show, or whatever thing that doesn't involve heights and jumping  LOL.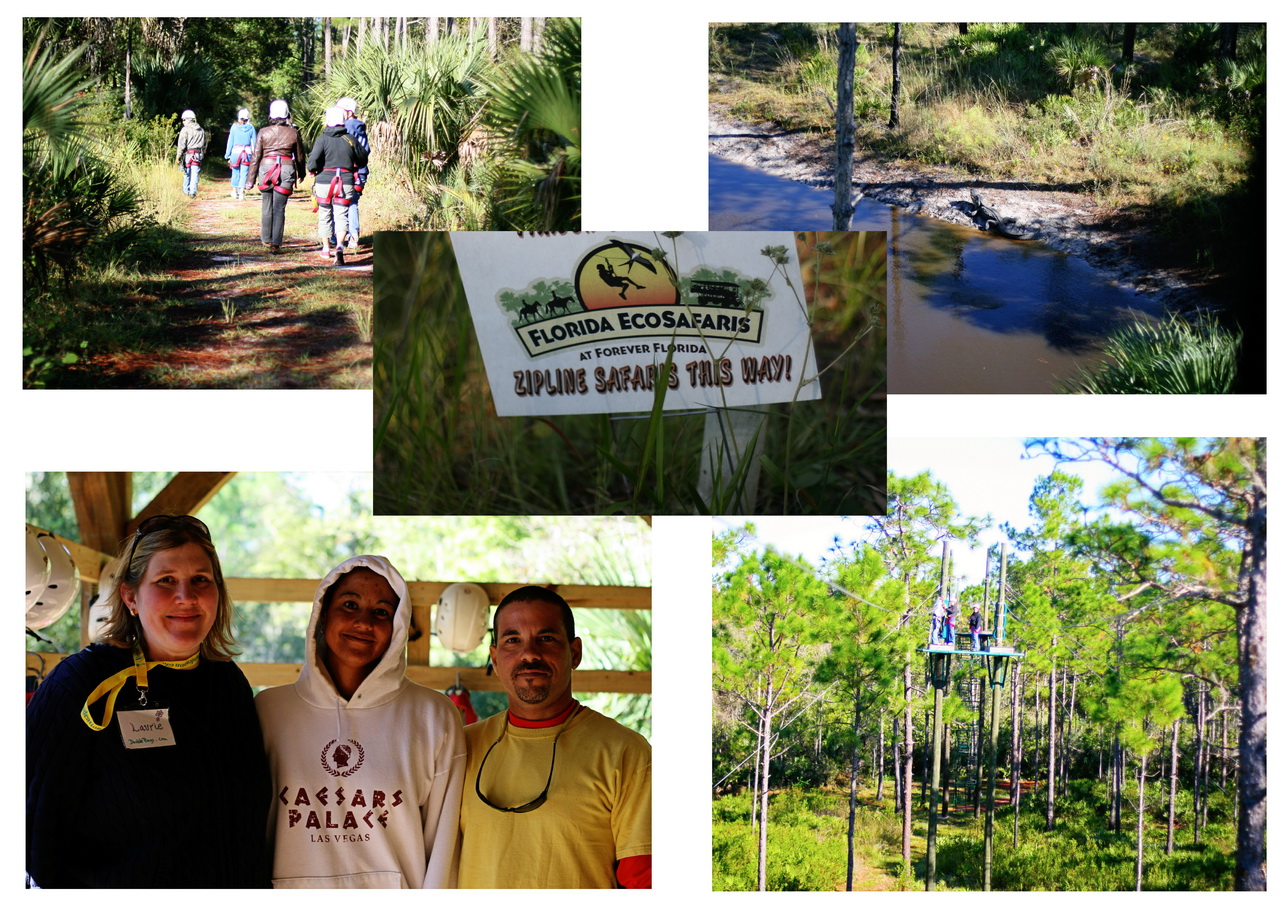 We arrived where we met our guides Alvin and Anna (love these guys!), got ourselves suited up in our harnesses, put on our helmets, and we were off.  We arrived at this tower of stairs that felt like it was swaying in the wind and they assured us that 26 people could fit way up there on this tiny little platform.  We climbed up this mini tower for what seemed like forever and we all stood there huddled together, all securely latched to out respective cables overhead. Then, one at a time we stepped up to take a leap of faith and put our trust in our guides, our harnesses, and all the gear that held us.  Anna attached my pulley to the cable, and hooked up my harness  and says off ya go to Alvin waiting on the other side.  My instructions were to keep my feet up, and make sure I grab the rope on the other side.  I had my momentary panic attack, and off I went, I was so worried about grabbing the rope on the other side that I didn't even care that I was dangling in the air by some tiny cable.  My landing was a little rough on my first zip, but it got a little easier as we went along.  I can honestly say that I was having a good time, and felt a great sense of accomplishment that I was able to do it.
You can see my first zip, ignore the rough landing LOL.

I am back from wonderful and pretty spectacular trip to Florida on an event called Brandcation.   The main sponsor of the event was Global Resort Homes and they put us up in some pretty nice resort homes for our 4 day stay in Kissimmee Florida. The houses that we stayed at were beautiful resort homes.
I arrived in the evening on Thursday and headed over to our house so I could get rid of my luggage and go next door to meet up with the girls.  When I walked into our home, I was pleasantly surprised at how much space there was and how big all of our rooms were.  I was excited to be here!  Everything was nicely laid out, and even the dining tables were set.
The kitchen was beautiful and decked out with all stainless steel appliances and plenty of counter space.  This is a huge plus when you are vacationing, because you can have all of the amenities of home while you are away on vacation.  Each home was equipped with some of the basic cooking utensils and pans that you would need to make food while you are in the house and no need to over pack because you have your own washer and dryer.so you can toss in a load and go for a swim in your own private pool and hot tub.  I didn't get the chance to take a swim, but the pool is heated and looked very inviting.
This was much better than staying in a hotel room, because you had space to just move about.  There were eight of us staying in our house, and yet we all could find that we had space to either sit in our rooms, take a shower, or just hang out downstairs, I never really felt crowded at all.
Check out this video by Blondie over at Good Golly Miss Blondie of our house!
The best part about Global Resort Homes is their locations to nearby attractions.  We were just minutes from the front gates of Disney.  I had rented a car and even though I wasn't used to driving in Florida, finding my way to the Magic Kingdom was very easy and literally just minutes from our Florida vacation home.  We were also very near to local grocery and department stores, so it makes it easy to get the stuff you need for your stay.  After staying in just a hotel room with the four of us in Florida previously, I can honestly say that I appreciate having access to  basic needs in the comfort of a home rather than just a single room.  For me it is nice to be able to put your kids down for a nap in one room, and you can be doing things in another.  If anything it is worth staying in one of these homes for the sheer practicality of it.  It is also surprisingly inexpensive to stay there off of Disney property.
Brandcation was awesome, but it wouldn't have been possible without a place to stay.  Thank you to Global Resort Homes for such a warm and inviting welcome.  You can check out Global Resort Homes for your next family Florida vacation and become a fan on the Global Resort Homes facebook page.  They are also sponsoring a really wonderful contest so you can experience first hand Global Resort Homes.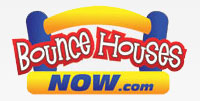 I am at Brandcation and the theme is adventure, and it wouldn't be complete without having a little kid like fun.  For me, I live vicariously through my own boys, and just love to see them get a kick out of having fun.  With up coming Winter months, it gets harder to entertain them and well, wear them out.  I have always wanted to get them a Bounce House.
As a kid growing up I never even had the chance to get in one of these things.  Every kids event we go to, they always have the big commercial bounce house, and it seems to be the center of attention.  My boys love these things and it is a great energy release for them.
So while I am having great fun here at Brandcation, we are getting the chance to win one of these fabulous bounce houses for our kids courtesy of Bounce Houses Now.  I think it would be a great addition to our big empty playroom downstairs, and perfect for our gigantic back yard in the warmer months.  An inflatable bouncer like this would be fun for all the kids in our neighborhood, and I would be the mom of two very thrilled four year old little boys.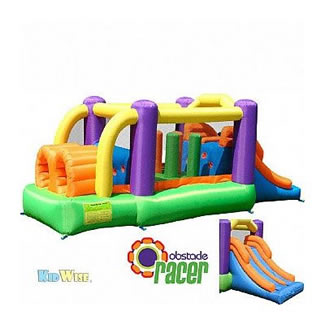 Bounce Houses Now, has a ton of bounce houses to choose from, for both residential and commercial use.  They have everything you can imagine on their site too, and I would love to have one for my boys.  They are all pretty cool looking.  DO they make these things for adults????
So if you see me standing on my head or doing something crazy and out of the ordinary, it is so I can bounce in the door from Brandcation with a very special surprise for my kiddos!  Wish me luck!!!!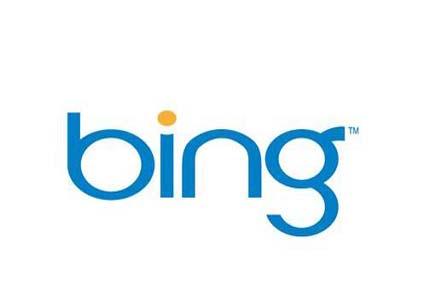 Education is one of the biggest and most important things that we can give our children so that they can be successful in their life.  It is the best gift that we give our children in hopes that they can flourish as individuals.
Bing is showing its commitment to education by helping teachers and students by providing them with the financial support needed to ensure their success in learning.  Bing will be giving away up to $1.1 million dollars through its Our School Needs contest.  In a bid to win $100,000 for their school, parents, students, and teachers around the country have been sending in essays, photos and videos to Bing to tell them what their school needs. The entry with the most votes wins $100k, and 3 others will each win $50k. The voting phase starts Friday, October 29 and runs through Sunday, November 7. America will be asked to vote on the 15 Our School Needs finalists as determined by the panel of judges. The winners will be announced Tuesday, November 9.  Be one of the first 30,000 to vote for your favorite finalists each day and receive a $3 donation code to redeem for the classroom project of your choice!
This hits so close to home, so do know that your votes matter!  I used to be an early development teacher and there were so many budget cuts that I found myself dipping into my own pocket to get the kids the books and material they needed for successful development.  There are so many great teachers, and sometimes there just aren't enough resources.  In the schools near me, teachers and parents have set up classroom donation lists where parents bring in two of a particular item so their is a surplus of much needed supplies.
When I watched some of the videos and read some of the stories, all of them touched me in some way.  But Bear River Charter School, a K – 8 school in Logan, spoke to me because of the importance of books in my own children's lives that I found getting them a new library is something that is like winning a million dollars.  Up to date books in every subject is great for little imaginations, and children who read are smarter, have better language skills and go far in their education.
If you want to help our schools out, casting your vote for a school in need is a wonderful start.  You never know the young minds you are helping to shape (maybe the next president or the one who finds the cure for cancer) just by clicking a button.
"I wrote this review while participating in a blog tour campaign by Mom Central Consulting on behalf of Bing and received a gift card and DonorsChoose.org giving code to thank me for taking the time to participate."