Nescafe Dolce Gusto Test Drive
Just about everyone I know loves coffee, I am probably one of those rare people that doesn't drink a whole lot of coffee and didn't even own a coffee maker till I was married.  I don't drink it because I try to avoid the caffeine, so I have never really enjoyed it.  Nowadays, there are so many choices out there, that I can enjoy some of the hot beverages minus the caffeine.  My favorites however are hot chocolate and an occasional cup of tea.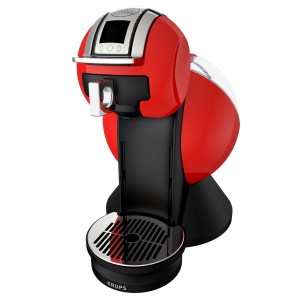 I was recently offered the chance test drive the NESCAFE'  Dolce Gusto coffee maker.  I took the opportunity because I like single serve coffee makers and like having the option of making a single cup at a time.  Going into the winter months, I tend to make a lot of hot chocolate and tea, and I like having the option of making it any time during the day, quickly, and without making an entire pot of hot water. Not only is the NESCAFE Dolce Gusto a coffee maker, but it was designed with kitchen decor in mind
"Each machine carries an individual style and personality,designed with something  for everyone.Compact,classic,modern and smart-it's a dramatic departure from what's currently in the marketplace."
With most of my kitchen electronics, I try to keep them stuffed in a cabinet, or well hidden in my kitchen.  Let's face it, many kitchen appliances are just big and bulky and unattractive to look at, and the only reason why they stay on our counters, are out of pure necessity and easy access.  NESCAFE has come out with some really cool looking single serve coffee makers, that actually look good on your countertop.  Names like Piccolo, Creativa, Melody 2 and Circolo, each coffee maker has it's own individual character.  I chose the Creativa, because it just looks fun, and kind of exudes my artsy personality.  It also comes, in this really sexy red, if you feel like making a bold statement in your kitchen.  I have had several people already pass by my new NESCAFE Dolce Gusto and say "oh that is cool!"  So, it definitely draws some attention.  I like how it looks and it is far from ordinary.  I definitely won't be hiding this one in the cabinet and it makes a great conversation piece.  It sort of makes you want to use it more, because it is fun, functional and really cool.  I couldn't wait to use it.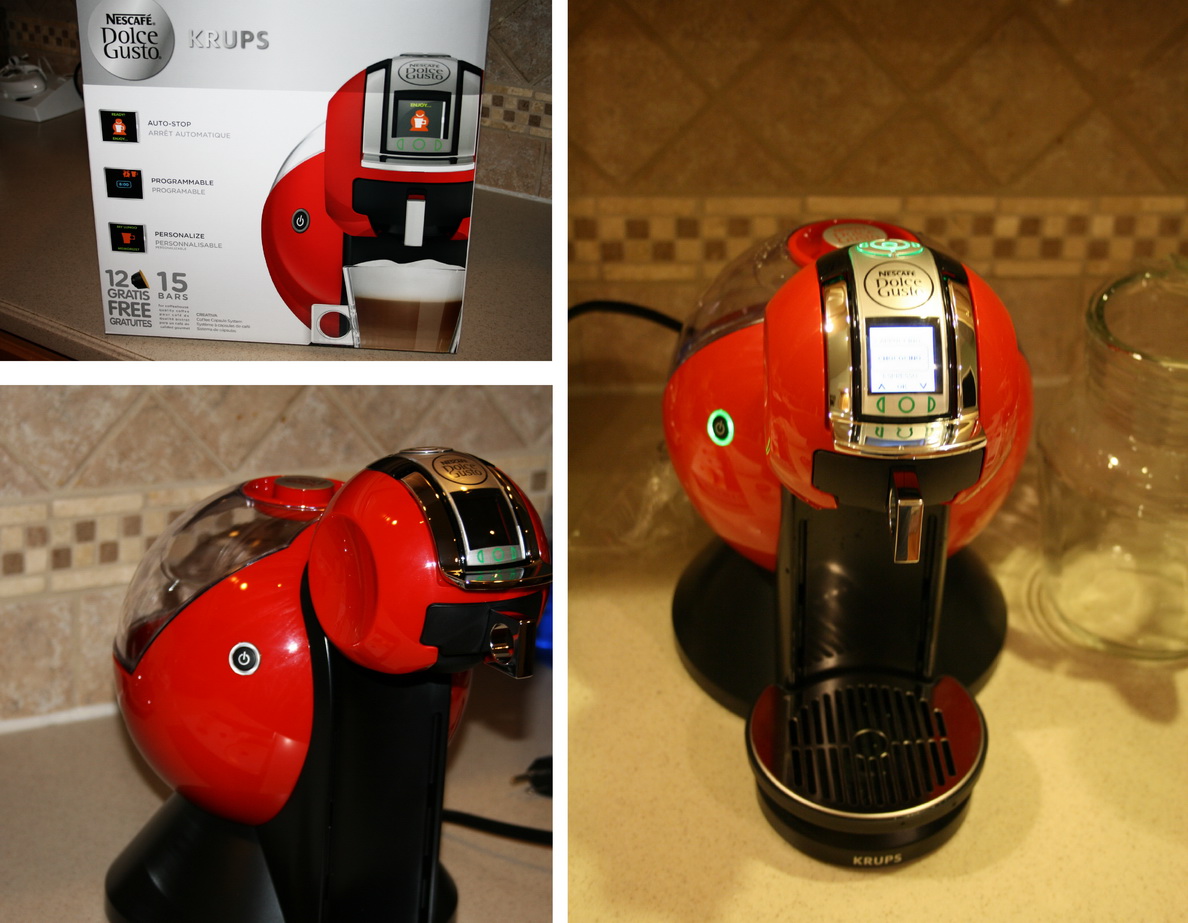 If you are looking for something that has functionality but adds a really nice design element in your kitchen, NESCAFE Dolce Gusto, offers you several choices to add pizazz to boring kitchen appliances.  They also come in a really nice neutral titanium and black color, so if you aren't as bold as me, you can still have something that looks great. It's a fun and exciting way to make your coffee! In my next post, I will talk about the benefits of a single serve coffee maker, all the fun flavors NESCAFE has to offer for your Dolce Gusto, and what my experiences were when using it.
"I wrote this review while participating in a test drive campaign by Mom Central Consulting on behalf of NESCAFÉ Dolce Gusto and received a coffee machine to facilitate my review."