Since we have crossed over into the fours, it seems that the boys are getting more and more independent and a little more sassy.   If there is something that they don't like in terms of me telling them what needs to be done, or something they can't do or have, they have come up with their own reply, and their defense  LOL.
When they are mad at me, their reply is "Mommy I don't love you annnnyyyyy more!"  I either reply with that's ok, I love you still, or "Maybe you want a new mommy?"   Their immediate reply is usually, I love you mommy!
I can remember awhile back when we were at the zoo and one of them was mad because I said no to something they wanted, and he said "I hate you!"  I thought to myself, "and so it begins."  Was I like this as a four year old (probably!), and I am not even to their teenage years.  Being new to this parenting thing, I am almost certain that this is a phase.  And who ever coined it the terrible twos, needs to re-evaluate and take a look at the terrible fours, because I think I might go out of my mind!
We are at a phase in their development where they want to do everything include make the rules, so every day seems to be a power struggle.  By the time my husband gets home, I have to run and hide LOL.  This is four. So much fun.
We adore Umi shoes and they have some really fun and awesome styles for kids shoes.  Umi is currently running their Winter clearance, %40 off select Umi shoes.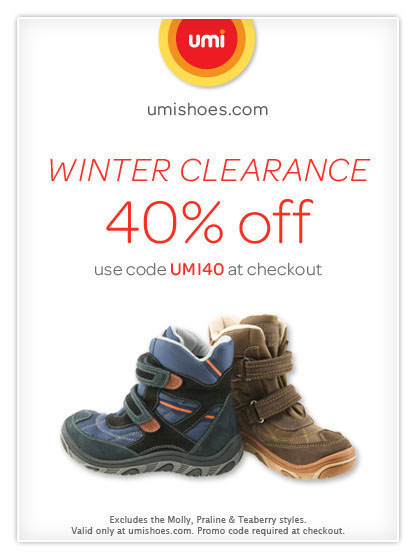 I am beginning to wonder what the heck is wrong with our world!  I was just sitting here watching the news to hear that some random gunman walked into a local event at a Safeway and started shooting.
At least 12 people were shot including a Congresswoman Gabrielle Giffords.  The results of her injuries and her status isn't known as of yet.  I am so sad that someone takes it upon themselves to ruin someone's life like that.
The reports from witnesses are also stating that there are bodies at the scene and the parking lot was packed with people.  The shootings seemed to be random, but who knows what his motive was.  Democrat or Republican, this is horrible.  What if she has children?  Really sad!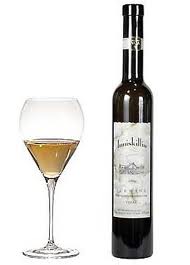 I have never been a wine drinker, and often I have a hard time with most alcoholic beverages, because I somewhat allergic to it.  I am also not a big fan of the strong taste of wine or alcohol in general.
I started to investigate the world of wine after reading numerous articles about the health benefits of drinking wine.  Well over half of the wines that I tried, just weren't my style because of the stronger taste and since I really don't drink, not much appealed to me.  If it is alcohol, it shouldn't remotely taste like it for me to actually enjoy drinking it.
I am a white wine girl, and although most of the health benefits of wine come from the "red wines", I figure I could start here and possibly work my way into the red stuff.  According to this article by the Mayo Clinic:
"Red wine, in moderation, has long been thought of as heart healthy. The alcohol and certain substances in red wine called antioxidants may help prevent heart disease by increasing levels of "good" cholesterol and protecting against artery damage."
After my recent check up at the doctor, I found out my good cholesterol was a little low so I went looking for ways in which to help the process along.    This doesn't mean we all go out and become alcoholics, but an occasional glass of wine is a good thing and may help the old ticker!
Although the wine I have discovered isn't red, I thought I would mention how delightful this stuff is.  It's called Ice Wine and it is considered a sweet dessert wine.  It is more like drinking grape juice, it is just that sweet.  After discussing with my neighbor that I liked a sweeter taste to my wine, she suggested a Moscato, which I tried and likes, but Ice Wine is even better.  What makes it so sweet?  According to good ole Wikipedia:
Ice Wine is produced from grapes that have been frozen while still on the vine. The sugars and other dissolved solids do not freeze, but the water does, allowing a more concentrated grape must to be pressed from the frozen grapes, resulting in a smaller amount of more concentrated, very sweet wine.

With ice wines, the freezing happens before the fermentation, not afterwards. Unlike the grapes from which other dessert wines, such as Sauternes,Tokaji, or Trockenbeerenauslese, are made, ice wine grapes should not be affected by Botrytis cinerea or noble rot, at least not to any great degree. Only healthy grapes keep in good shape until the opportunity arises for an ice wine harvest, which in extreme cases can occur after the New Year, on a northern hemisphere calendar. This gives ice wine its characteristic refreshing sweetness balanced by high acidity. When the grapes are free of Botrytis, they are said to come in "clean".Due to the labour-intense and risky production process resulting in relatively small amounts of wine, ice wines are generally quite expensive.

Canada and Germany are the world's largest producers of ice wines. About 75 percent of the ice wine in Canada comes from Ontario.[1]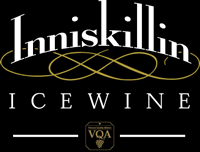 My husband was "sweet enough" to get me a bottle for Christmas. The name Inniskillin Vidal Ice Wine, from a supposedly good year (2005). We were eager to try our first glass, and I had mine while soaking in the tub. I fell in love at first drink and I could hardly tell I was drinking wine. The nice part is, I still experienced the mellowed out effects of a nice glass of wine without me wincing from the strong taste that, comes from me being unaccustomed to drinking wine.    I think I have found a new favorite!  You can find out more about Inniskillin Ice Wine, I know I would love to be invited for a tour to experience the process first hand!