Having twins and being new parents has been an interesting ride thus far.  Both of our boys have two completely different personalities, they play differently with the same toys, and they both learn at a relatively different rate.   The only thing that they are the same for, is their clothes and shoe size.
Both me and my husband have sort of reached a dilemma, and one we have ultimately made a decision on for the time being.  One of our boys is clearly ready for kindergarten, and we can see that he gets bored easily with a lot of things that his brother is still interested in or hasn't mastered yet.  Our one lil monkey learns at lightening speed (like his dad in a lot of ways), he masters things and moves on relatively quickly, our other monkey just isn't quite there yet but is right on task for a four year old, but he really has to focus on things (there is nothing wrong with this and that's how I was as a kid).
Both of them turn 5, like 2 months before the school year starts, so they would be considered a very early 5 and being boys, really lack a lot of maturity as far as sitting still, and really being in a structured environment, I think.  They are both relatively good mannered, but I see some indicators that they just aren't ready.  It was a hard decision to make, because I know that one of them is ready and the other isn't, and you cannot just hold one back and send the other when you have twins.  Both my husband and I, have slowly begun to devote individual time to both of them, and that has been helping.
So, now I have been looking for ways to kind of bring them to the same page, to where the one doesn't get bored and still gains information that peaks his curiosity and eagerness to learn and at the same time brings my other lil guy to where he needs to be in the areas he is struggling with.  I never realized how hard having twins would be and all the things you have to really think about and adjust for one kid over the other.  I never like to compare them, and I encourage them both the same, and I definitely would never want one to feel inferior in any way to the other.  I hear about siblings and rivalry and competition and I am praying for very little of that.
It is hard, because the only thing I want for them is to be happy and succeed in the things that they do.  I think that is what all parents wish for.
My husband and I, go round and round over what color certain towels are in our house.  After bathing the boys, I tell him to grab the green towel over there, or the brown towel.  He always grabs the towel I'm pointing too and goes "this towel? its not green it's blue," or, "its not brown, it's green!"
I am almost certain the man is color blind, after all, I am the one who picks out and buys his clothes and I am always the one saying "you wore that to work?"  I am not colorblind I know what color my towels are and so do the boys.  I always ask them and they usually agree, unless the husband is trying to win  LOL.
So you tell me what color this towel is, so I we can put it to rest.  The man drives me crazy.
He says the towel on the left is blue, I put a blue shirt next to it for reference, he just claims the towel is a shade of blue. I say it is clearly  lavender and the pic doesn't do it justice but its purple people. But you can be the judge.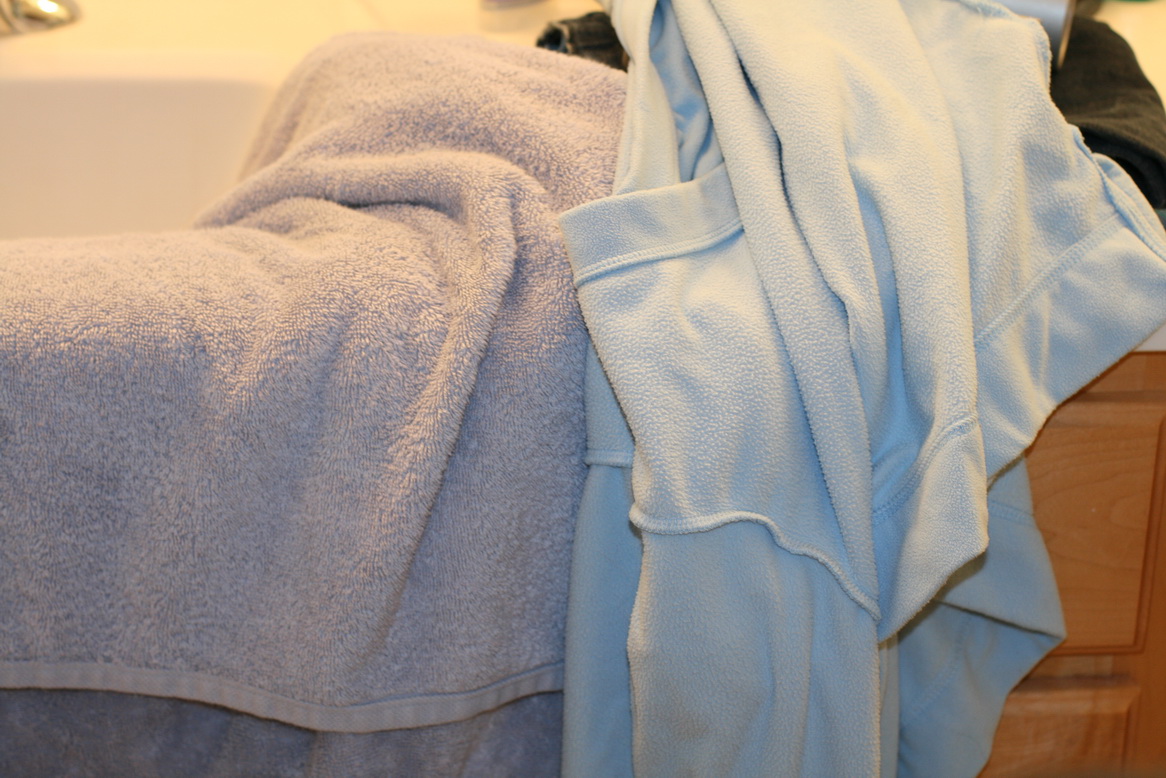 We love listening to music in our house. These days, the only music I know, are children's songs from all the shows that the boys watch. One of our favorite shows, is Jack's Big Music show and the boys have always been infatuated with it since they were about two years old. If you haven't seen it, it comes on Nick Jr, and it features lots of music by Laurie Berkner.
Not only do I share her first name, but I simply love all of her music. I find myself singing them throughout the day, and would rather listen to her music then a lot of the modern music that comes on the radio. Some of our favorite songs of hers are, Rocketship Run, Family, and BOOTS. It's the kind of music that you can turn on for your children, and not worry about what it is they are listening to.
Over last weekend, we had the chance to go see Laurie Berkner live at a Birthday Concert. And we were all very excited, especially my husband and I, because even though he won't admit it, he likes her songs too. The boys were thrilled to be going to a show and they got so excited seeing the stage all done up for a Birthday Party. The atmosphere was great with parents and children as far as the eye can see, and the nice part about it being a kids show is that, there can be lots of noise, and antsy kids everywhere and there isn't a problem. I didn't find myself saying sit down, sit still, and behave because it was an arena where kids, can just be kids!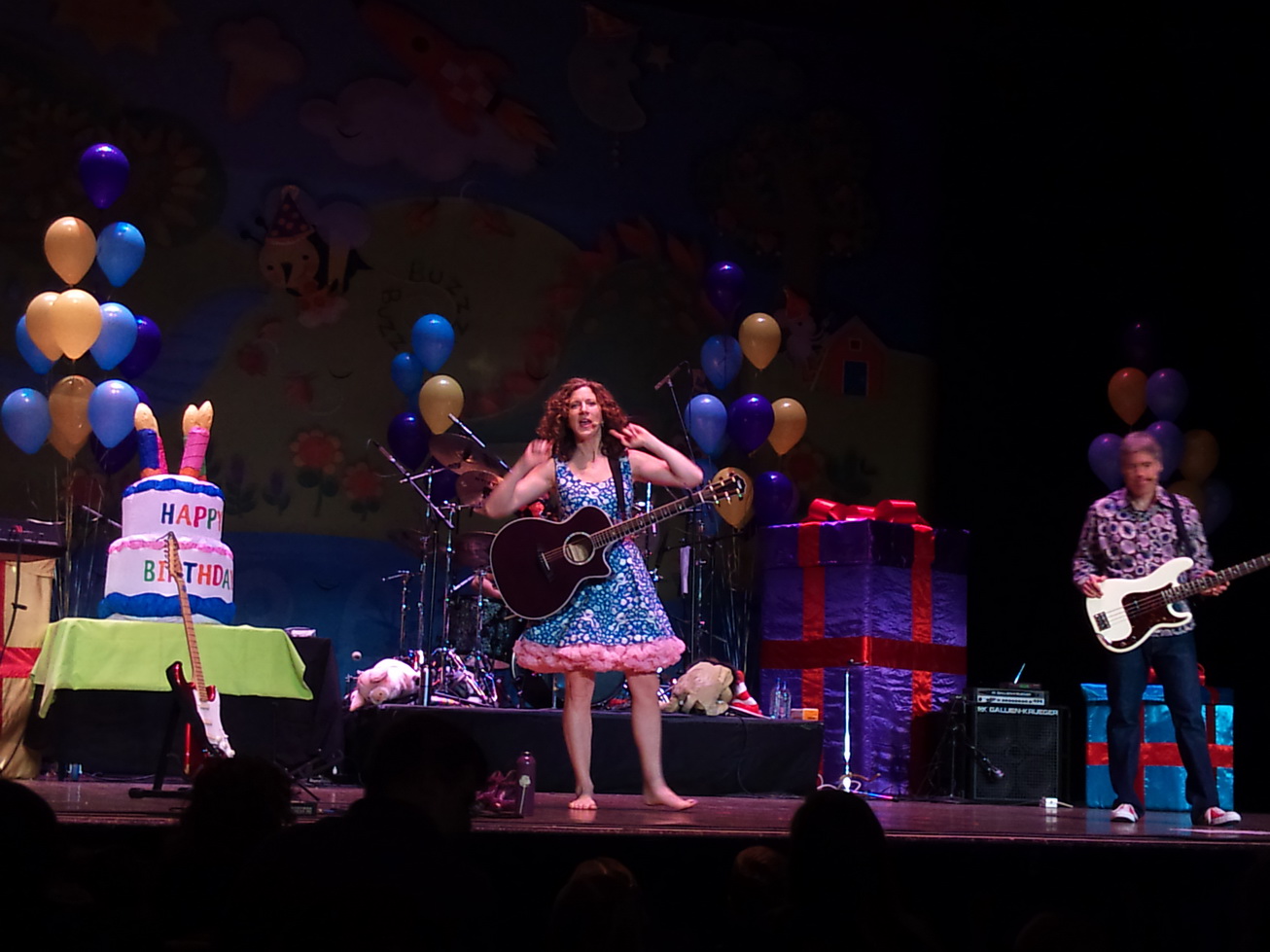 When the lights dimmed, and Laurie Berkner took the stage, all attention was on the stage. A few of the songs we didn't readily recognize, but for the most part she sang all of her popular and well known songs. She even sang a medley of them from Jack's Big Music Show. She made a point of engaging everyone, in the audience, and it was just plain old, good wholesome fun. I had trouble taking the boys for a potty break because I didn't want to miss anything. The concert length was right at the one hour and twenty minute mark, which is probably more than ample for a children's show, as I think their attention spans are only for about an hour, so the show seemed to be just right in terms of length. I liked that the entire atmosphere was very laid back. Laurie Berkner, would stop and talk with everyone in the audience and band members which kind of gave it a very home like and down to earth feel for a show. A few songs into the concert, she even kicked off her shoes and went barefoot for the rest of the show. We simply had a blast and I would go again in a heart beat.
You can see how much they enjoyed the show
About Laurie Berkner
Laurie Berkner has been a professional musician since 1992, but her success as a children's recording artist was a surprise to her. "It was so unexpected," says Laurie. "I'd been performing in rock bands (including Lois Lane, an all-female cover band, as well as her own original rock band, Red Onion) and struggling to write original music. Writing music for kids has not been a struggle at all. The more I started working on material for children, the more I realized that it opened up creativity in me that I never knew I had."

You can read more here
Another wonderful note about our concert attendance that we learned. Not only giving back through her music and putting many smiles on young and old faces alike, Laurie Berkner is about giving back to people, all over the world. While in attendance to her concert, and for every concert throughout this year, the Laurie Berkner Band is hosting a shoe drive at every concert to benefit Soles4Souls. Soles4Souls, takes gently used and new shoes collected at all the concerts and distributes them to children in need all over the world. Also, for every "The Best Of The Laurie Berkner Band" cd sold, $1 will also be donated to this benefit. Please visit http://www.laurieberkner.com/site/live.php to see tour dates and cities near you, so you can dance and have fun and help give back to children in need.
All in all we, had a really wonderful time, and I don't really have anything negative to say. It is a great family outing that you can just sort of let your hair down and enjoy the music and watching your children have fun. I haven't been able to get her songs out of my head for the entire week. The boys love to watch the videos of themselves dancing and singing, and ask for me to play the Rocketship Run song every day. We are thankful that we had the chance to see such a wonderful show! Many thanks to the Laurie Berkner Band for creating quality entertainment for the entire family!
"Tickets to the Laurie Berkner Band for my family were provided to facilitate my review, all opinions expressed here are that of my own"
Thanks to Crystal Light for sponsoring this post. To learn more about how Crystal Light can flavor your day with 30 refreshing flavors, visit http://www.facebook.com/crystallight.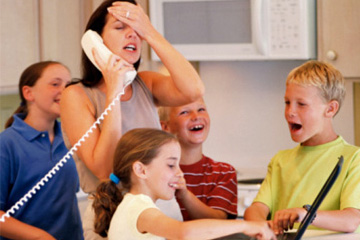 I spend about ninety five percent of my day tending to the needs of two four year olds.  My day is filled with mommy, I want juice, mommy, can you help me, mommy will you play with me, mommy can we go outside and breaking up all those wonderful arguments that siblings have throughout the day.  When you are the chief cook and bottle washer, there isn't much time left for yourself, and moms in general often find it hard to take a time out for themselves.
I have found that being a parent is one of the hardest jobs out there.  You instantly have to become very unselfish and your primary focus is directed at the little people in your life.  I absolutely have no regrets and being a mother is one of the most rewarding things in the world and I certainly wouldn't change it.  But, over the past two years, I had been feeling more stressed out, and I realized that I had to change something.  I think as mothers  we are constantly overseeing the house, the kids, work, and get so caught up that we neglect ourselves.  I slowly began to realize that I was missing the quiet times where I would just sit and think, read a book, or just hop in the bath without having people who wanted to follow and jump in with me.  Most of the time it didn't bother me, but then you start to feel like you can't think properly, and then you start to throw tantrums right along with your kids.  You get lost in dealing with nothing but children all day long and you forget that you are an adult and adults need adult time away from that constant atmosphere.
With kiddos running around, I had to start finding creative ways to take  time outs for myself and ways to make my day easier.  I had to learn that was ok to tell my husband when he got home that I needed a break.  I think as a mom you feel guilty for wanting that.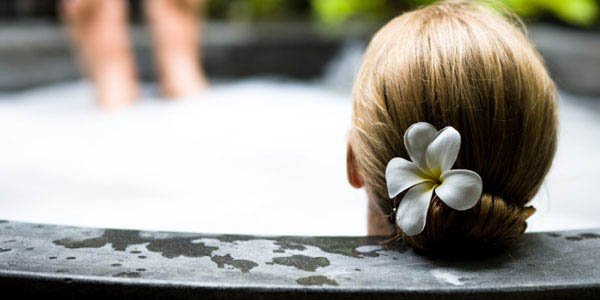 My favorite time out: Is the bathtub.  When my husband gets home and after all the dinner is done, he takes the boys and gets rowdy with with them so they can expend all that glorious boy energy, while I escape to a hot bath.  It is imperative that you close the door and lock it.  I shut our bedroom door and lock it and run the bath.  I grab my speakers with my itouch and bring up pandora radio, and I select relaxation music and sink down into the suds.  I can still hear the boys playing but eventually the music just drowns it out.  I have found that this just takes my mind off of all the to dos  so I can relax.  It may be only twenty or thirty minutes but it works and I come out refreshed.
Throughout my day: One of my favorites that actually involves the kids, is to just go in the bedroom and plop as we call it.  It gives me a little break from the constant flurry and we sit there and talk or read a book.  The boys love it and I can sometimes just close my eyes for 5 or ten minutes.
Other ways throughout my day, I take naps when the boys do, I have a set time during my day where the boys know that its quiet play and they have to go find something to do minus mommy for at least thirty minutes.  At first this didn't work, but now they enjoy that time (kids need breaks from parents too!).
Ultimately, it doesn't matter what you do, just as long as you do something for yourself.  It makes you a better parent in the long run because we all need that time where the only focus is yourself.  You have to give yourself permission and realize it's more selfish to not do those little things for yourself.
Remember, visit http://www.facebook.com/crystallight to learn more about how Crystal Light can flavor your day with 30 refreshing flavors. I was selected and paid for this sponsorship by the Clever Girls Collective, which endorses Blog With Integrity, as I do.
-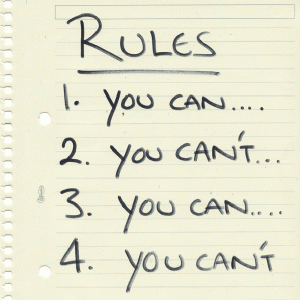 We live in a fairly nice neighborhood.  We had our first home built in an upcoming part of town, and it was all good.  I knew that there would be a Home Owners Association or HOA, and that there is usually a minimal fee associated with it.  My husband is about as anti rules as anyone I know and he grumbled at the whole idea, just because that is in his nature.
The Home Owners Association's  job is to sort of maintain the lovely appearance of the neighborhood, and to be generally nit picky about anything that they see fit.  They also have the job of adding exorbitant amounts of money each year to their fee.  We started out paying around $200 a year and somehow we ended up at $450 and then this year due to the economy they decided to be nice and lower it to $350.  I am baffled because if you can lower it so easily "based on the economy (yeah whatever)", then why can you not permanently lower it?  They list all sorts of miscellaneous expenses in their yearly report showing where our money is going and none of it in my opinion is all that justifiable!  I can mow my own common land strip behind my house, as long as your yard doesn't look like Sanford and Sons, life is good.
We have received two letters in our existence here, one was for my dh's car parked out front (we were trying to get his red sports car sold and we just received a letter about our trash cans being stored outside.  My first comment was "who the hell has time to worry about my trash cans?"  (which by the way are  stored hiding behind until i bring them in and mainly in the garage, even still, who really cares about this stuff?)  According to the letter, they weren't singling anyone out but it was a reminder to everyone.  I would like to see how many people were reminded.  I know it had to be a "nice" neighbor who took it upon themselves to report my trash cans outside in the wrong place one day or another (we store them in the garage about 97% of the time), but you have serious issues if your life involves reporting my trash cans on an off day!
I am here to say, I am not sure of the HOA's job.  My guess is, it's an effort to line their pockets, so someone can sit behind a desk and write letters from tattle tailing neighbors, and charge too much for mowing grass, but I could be wrong.  I guess this is the price you pay to live in civilization, and even though I knew about the HOA before moving, I didn't know about the fluctuating fees, and nosy neighbor clause.  My advice is to get a copy of the HOA guidelines for a neighborhood you are considering, along with several yearly projections of their estimated costs (if it's an established neighborhood) and see if the fees have changed from year to year, so you can get an idea of how they manage things.  And, if you get the chance, have a chat with the people living there, it will give you a feel for what you are getting into.  We will see if the economy gets better, what kind of surprise fee change we will get!  The HOA=government at its finest.
Fiber is one of those things that is important for our bodies, but let's face it, most people rarely get enough of it in their diets.  You hear it all the time "eat more fiber," it's essential for good health.  Fiber is found mainly in fruits, vegetables, whole grains and beans.  When I think of fiber, I think of poop.  Really, who doesn't think about that first?  It has its other health benefits, but I have always heard, you need more fiber to keep yourself regular.
With the new year, comes all the promises of a healthier lifestyle, and better eating habits.  I am always gung ho in the beginning, but eating the right foods, isn't always easy or very tasty.  When you are out of the habit of eating the healthy foods, everything good for you, is less than appealing.  Let's face it, lettuce leaves don't taste like much, unless you have cheese and dressing on it.  And eating fiber, is just as bad as the lettuce leaf, if you don't jazz it up with something it tastes like cardboard or wood chips.
Fiber Facts

Most people need 25 to 30 grams of dietary fiber each day, but most of us get only 12 to 15 grams a day.

One daily serving of FiberChoice® – just two chewable tablets – contains 4 grams of dietary fiber.

Fiber is typically associated with regularity, but fiber is also important for overall digestive and full-body health.

FiberChoice® should be taken every day as part of an ongoing effort to live a more healthy life.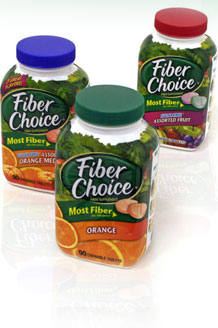 I always try to offer the boys fruits, vegetables and whole grains to ensure that they get enough fiber in their diets.  One of my boys has always had problems with constipation, so I have always tried to give him things like prunes, and encourage drinking lots of fluids.  I am always looking for easy additional ways to add some fiber in my diet and his.  I recently had the chance to try Fiber Choice, which is a fiber supplement.  My initial thought, when I read the bottle that said, sugar free and fiber supplement, was that this was a bottle of compressed taste free lettuce leaves.  But to my surprise, they actually tasted really good and are easy to take at any time during the day.  The recommended dosage is two tablets.  I started with that and found that I did get a bit bloated and gassy and I just reduced the serving to one and a half tablets for about a week to let my system adjust.   Each chewable tablet is scored down the middle so it makes it easy to break them in half and I also started giving my sons half a tablet daily, and my husband takes two in the morning.
Because they're chewable, FiberChoice® tablets are the fiber supplement you can keep anywhere, take everywhere – at your desk, in your gym bag, in the car, in your suitcase, in the kitchen counter – wherever it's convenient for you.

Inulin: A natural fiber source.

One daily serving of FiberChoice chewable tablets – just two tablets – contains 4 grams of inulin, an all-natural dietary fiber found in fruits and vegetables. Inulin is a unique fiber source that helps boost calcium absorption.*
We now make taking fiber a daily part of our routine. My husband hardly ever eats a vegetable or fruits for that matter, so this is also a great alternative, and helps to get at least some fiber in his diet. We recently stocked up with the 220 count bottle from our local Costco, and plan to keep up with the daily routine of taking Fiber Choice. A little more fiber in our diets can only help in maintaining our health and keeping our plumbing in order.  To learn more about Fiber and it's benefits you can follow @FiberChoice on Twitter or visit their website at http://www.fiberchoice.com
"I wrote this review while participating in a blog tour by Mom Central Consulting on behalf of FiberChoice and received a coupon to facilitate my review and a gift code to thank me for taking the time to participate."
I have recently decided to embark on an adventure to change my eating habits. I am not quite gung ho yet, because I simply dread taking that next step. I know that I will go through my standard three week sugar and no bad food withdrawal before I will even remotely feel like I am human.
Exercise sucks for the first few weeks, and even then I often find myself praying for my one hour to be over. You know you do it too! It isn't fun…and the people who say its fun are usually the people who are twigs. I don't enjoy it, and yes it may be mind over matter, but it still sucks.
Eating the actual healthy fruits and vegetables isn't really all that bad, since I usually like them. But I think my taste buds are dead from all the processed crap that I eat. A piece of fruit doesn't even remotely taste sweet at all. When I was feeling my best before I had the boys, I was working out and feeling great. Id go for an apple and it tasted like chocolate.
Eating healthy is difficult, because it costs more, and meal preparations take longer. Eating out of a box is certainly faster, but it isn't the greatest for your body. And I think maybe there is a big conspiracy between health insurance companies, the grocery stores, and fast food chains. There aren't coupons for lettuce or tomatoes, I can go to McDonalds and buy a full meal for 5.00, yet if I fix a healthy meals I spend way more. It's all ass backwards. We all need to go back to living off the land, like I can envision myself hunting and gathering in the woods, in the freezing weather.
So my taste buds are dead, and I need to get them back in order, to where bad food tastes like crap, and the healthy stuff tastes good again. I'm praying for the motivation and the will to pass up my favorite chocolate and go for the apples. Wish me luck! I think I can, I think I CAN, I THINK I CAN.