Twix Coconut

Chocolate has always been a weakness of mine.  I have some favorites when it comes to candy bars. Twix bars have always been a long standing favorite for me, that goes back to my childhood.  I have always loved the combination of a crisp cookie, caramel and chocolate.  I almost always eat them with a tall glass of ice cold milk.
I was recently offered the opportunity to give Twix Limited Edition Coconut a try, and see if I liked this new added twist to an old favorite.  When I think of coconut or smell it, I think of sun tan oil, and pina coladas and the beach.  It makes me think of an island escape to the tropics.
I am not a huge coconut fan, but I do however enjoy it in a candy bar from time to time.  Would this be love at first bite?   I grabbed my obligatory glass of milk, and was very excited to try one of my favorites.  It has the same chocolate, cookie, and caramel and the slight hint of coconut.  The taste was yummy, but I noticed that there is no actual coconut, but only the taste of it.   I was a little disappointed , but the flavor was still pretty good.  I think a thin layer of coconut would have added some interest and great texture. Will this be my absolute favorite?  Probably not. But, if you are coconut lover, this might be something fun for you to try.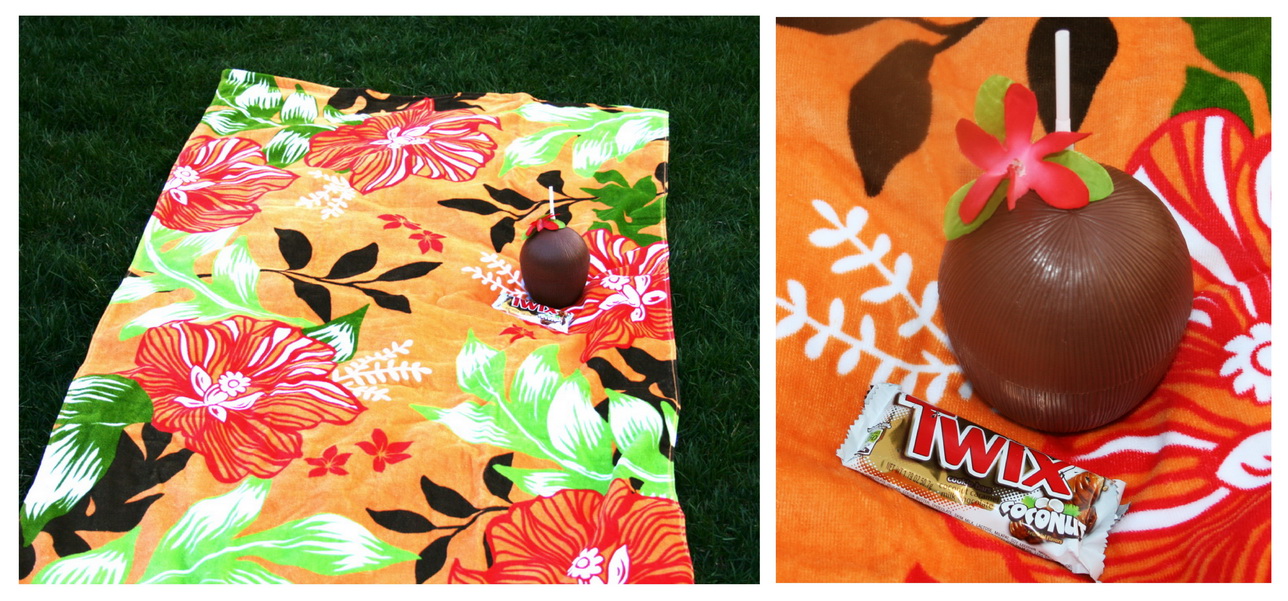 If you love chocolate, caramel and coconut, this would be a great way to tame your craving with that awesome Twix combination.  I can't think of a better way to take a time out.  Get this Limited Edition Twix while you can, because you might blink and they will be gone.  Grab a cold drink, Twix Coconut and plan your island escape (even if it's only in your backyard).
Twix sent me a fun gift pack with samples to try.  The opinions expressed here are that of my own.