Veggie Garden
Each year I get a little more adventurous with my vegetable garden, and there is something nice about growing your own fresh veggies for your family.  Not only is it fun, everything just tastes so much better when it comes straight from your garden.
Trisha over at momdot, is growing some wonderful things in her family garden.  It seems she is ahead of the game, but I haven't been too lucky with any early harvests yet.  The weather for the most part here, has been cold and rather rainy, so everything is off to a slow start.
I thought I would give you all a sneak peek though.  Everything is indeed growing, and I think it is just my impatience that has taken over that has me out there telling everything to hurry it up.  I did get to enjoy my first salad with some lettuce, and it was yummy!
So here ya go, in the garden, cauliflower, broccoli, peas (regular shelling/garden peas, and sugar snap) they are the one vigorously climbing the trellis.  I have pole beans (also climbers), cucumbers, tomatoes, zucchini, asparagus (wont be ready till next year), cilantro, parsley, thyme, rosemary, basil, and oregano.  Up by the house, I have Stuttgarter onions (yellow onion), more tomatoes, more cucumbers, and red peppers.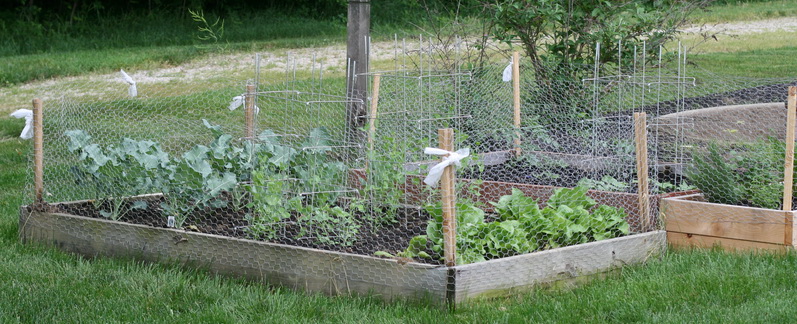 Here they all are growing in various stages but doing well.  The fence is for the bunnies to stay out, and the white ties are fabric softener sheets to deter the deer.  I also have a motion detector sprinkler that I am getting ready to put back up, otherwise bambi and his friends will eat every blessed thing I have.
Lettuce and Peas Doing Their Thing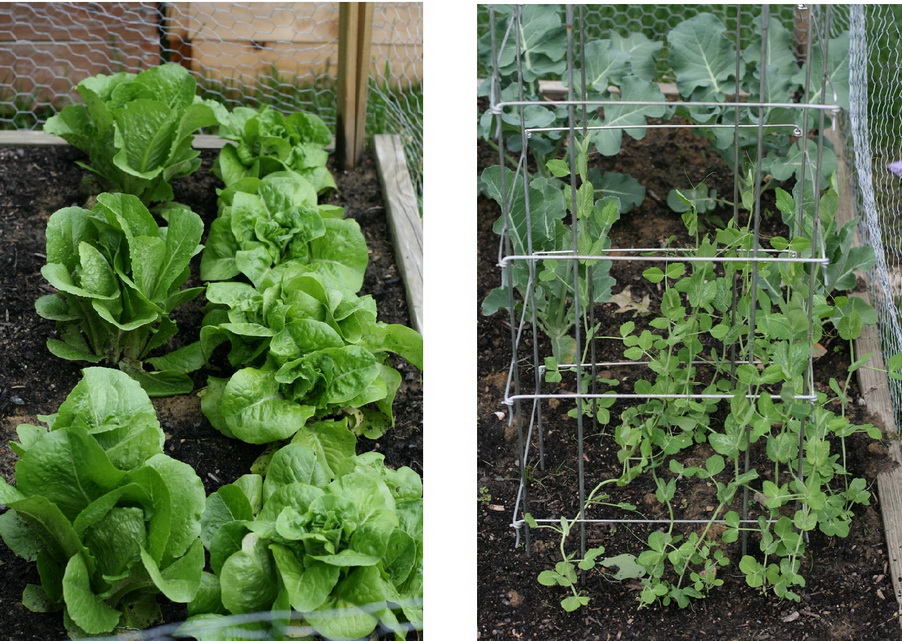 Broccoli and Herbs

Both Gardens Side By Side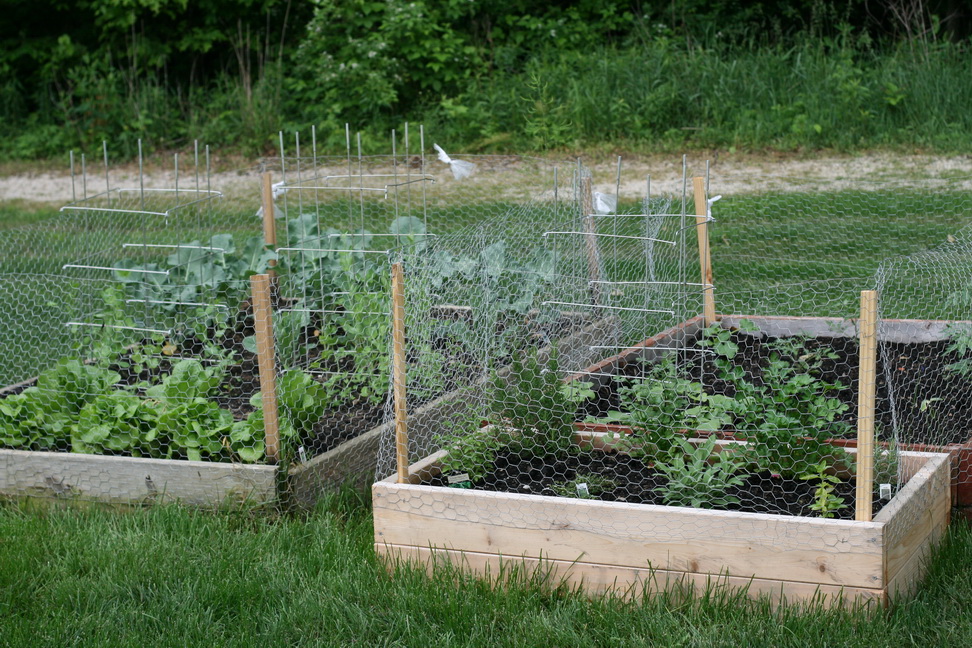 What are you growing this year in your garden?  What are your favorite veggies?  I plan on doing some canning this year if I get enough.