Who Is Simon Miller? Family Movie Night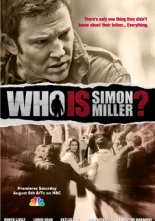 Finding the time to sit down as a family to watch movies can be difficult, but finding things that are appropriate and engage all members of the household are even harder it seems. Sometimes, I am shocked at movies that are rated for all members of the family and I see and hear things I would rather my children not be exposed to. Family Movie Night brought to you by Wal Mart and P&G is designed to bring families together to watch fun and engaging movies that you don't have to shield your child's ears and eyes from. Their latest movie Who Is Simon Miller? will be premiering August 6th at 8/7c on NBC.
"Who is Simon Miller?" is about a typical family and a Dad that doesn't have a typical job. Simon (Loren Dean) is always leaving his wife and two kids for emergency trips as a geologist to work in the oil fields.  Meredith (Robyn Lively) is then left to handle the family and all that comes with raising two teenage children.
When  Simon Miller  disappears one night, the Miller family frantically searches for him. Simon's wife Meredith and their two kids, Sarah, 18, and Kevin, 15, look in Simon's office for information, when they find that he has been living a double life, finding  passports all with Simon's picture, and all with a different alias.  Who is Simon Miller?  A relationship with the husband and father they know, has now become unfamiliar. The Millers embark on an international mission to get him back.  (The movie stars Robyn Lively, Loren Dean, Skyler Day, Drew Koles, and Christine Baranski.)
Movie Trailer
My husband and I really enjoyed the movie, although I felt the concept was much too complex for my five year olds to watch and understand.  There was some very mild violence but the movie is very appropriate for the the 11 yr old and up crowd.  Who Is Simon Miller? is a perfect example that you can make a movie with lots of action but eliminate unnecessary things like extreme violence, blood and gore and still enjoy the movie. Plan to grab your popcorn or set your DVRs for a really great family movie night the premiere of Who Is Simon Miller? is on Saturday, August 6 on NBC at 8pm ET/7pm CT! You can also check out the Family Movie Night website for more information and a list of other great movies that have family in mind as well as the Family Movie Night Facebook Page.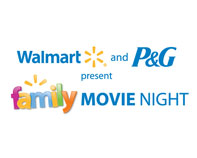 "I wrote this review while participating in a campaign by Mom Central Consulting on behalf of P&G and received a promotional item to thank me for taking the time to participate."