Blackberry Pound Cake With Vanilla Custard Sauce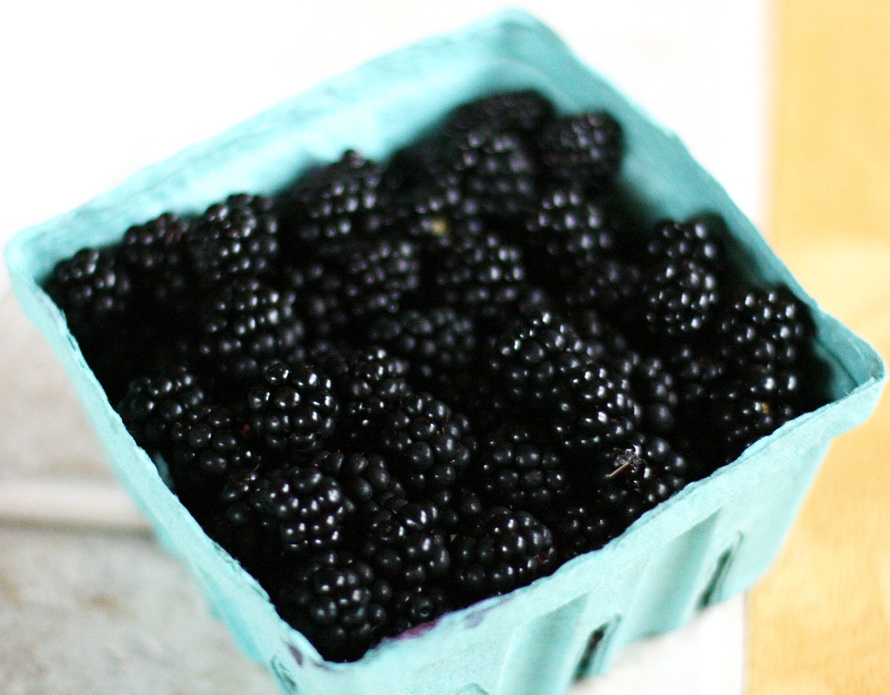 I am a fruit picking fool lately.  There is something about going out to a farm and out in the fields and picking your own personally selected berries and fruits.  For me, I get a real sense of peace being out there and picking fresh berries with my family or just by myself.  Recently, I decided to go blackberry picking because I had simply never been.  It was a challenge finding a place to go, and then I found a place about 20 miles from me and off we went!  I actually frequented the blackberry patch twice in the last two weeks.  The first batch went to make seedless blackberry jam and the next was to get more and find some things to make with them.
My first recipe was a blackberry pound cake with a vanilla custard sauce that was simply to die for! So, I thought I would share the recipe I used.  I de-seeded the blackberry puree because I didn't like the seeds in it, but you can do either way.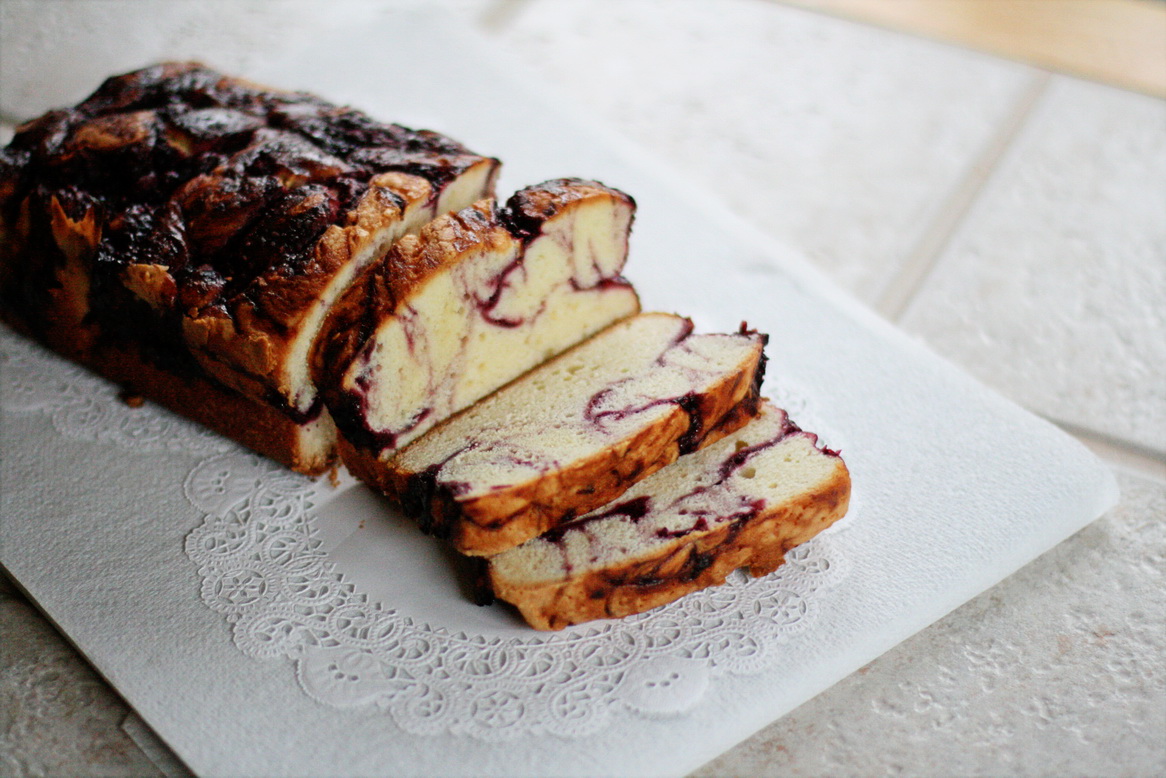 Blackberry Pound Cake
Ingredients
1/2 cup (1 stick) unsalted butter, room temperature, plus more for buttering the pan
6 ounces blackberries (1 1/3 cups)
1 1/4  cups plus 3 tablespoons sugar
1 1/2 cups all-purpose flour
1/2 tspkosher salt
1/4 tsp baking powder
2 large eggs, lightly beaten
1/2 teaspoon pure vanilla extract
1/2 cup sour cream, room temperature
Directions
Preheat oven to 350 degrees. Lightly butter a 5-by-9-inch loaf pan and line it with parchment paper and butter the parchment paper too, leaving a 2-inch overhang on all sides; butter parchment. In a food processor or blender, puree blackberries with 3 tablespoons sugar, I de-seeded the mixture before adding to the recipe. In a medium bowl, whisk together flour, salt, and baking powder.
In a large bowl, using an electric mixer, beat together butter and 1 1/4 cups sugar until light and fluffy, 5 minutes. Add eggs and vanilla and beat to combine, scraping down bowl as needed. With mixer on low, add flour mixture in 3 additions, alternating with sour cream, beginning and ending with flour mixture.
Transfer half the batter to pan and plop a dollop of about a 1/2 cup blackberry puree. Repeat with remaining batter and puree. With a skewer or thin-bladed knife, swirl batter and puree together. Bake until golden brown and a toothpick inserted in center of cake comes out clean, about 1 hour and 15 minutes.  Let cool in pan on a wire rack, 30 minutes. Lift cake out of pan and place on a serving plate; let cool completely before slicing.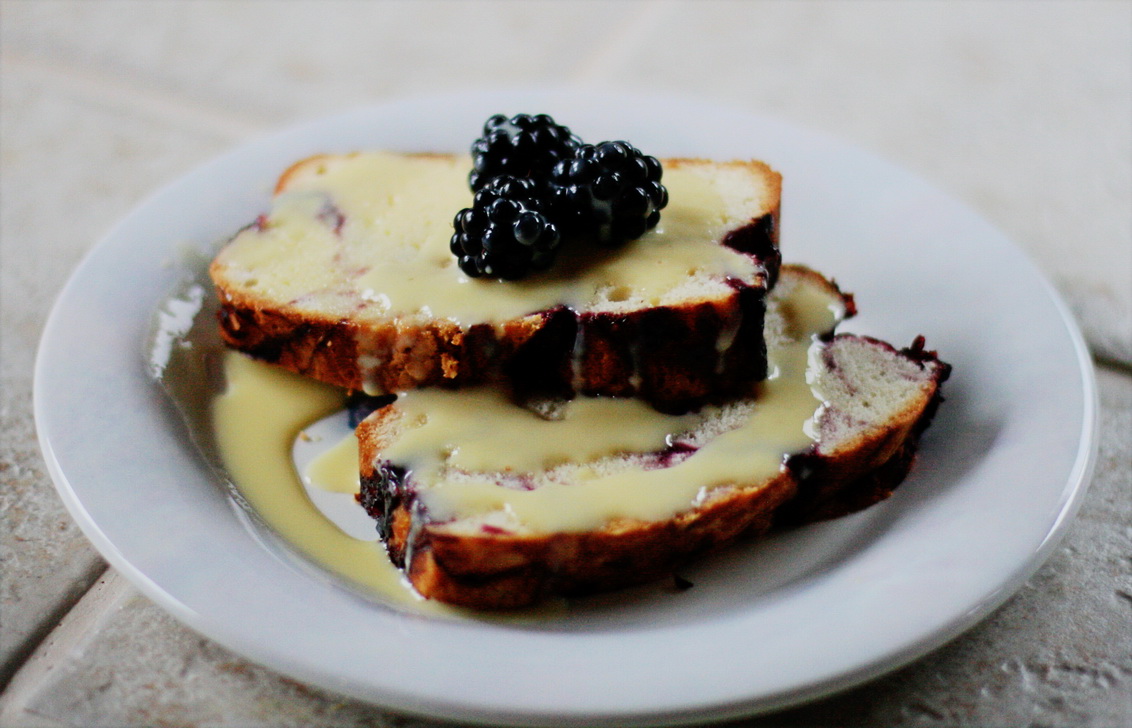 Vanilla Custard Sauce
Ingredients

2 cups whole milk
1/2 cup sugar
5 large egg yolks
1 1/2  tsp vanilla
Bring milk and sugar to a simmer in a saucepan without stirring. Whisk yolks in a bowl until blended, then gradually whisk in hot milk mixture. Return to saucepan and cook over moderate heat, stirring constantly, until sauce thickens enough to coat back of a wooden spoon and registers 170°F. on an instant-read thermometer. PS. This step happens relatively quickly if you wait too long you will have scrambled eggs.
Immediately pour sauce through a fine sieve into a metal bowl and place bowl in a large bowl of ice and cold water. Stir in vanilla and whisk custard occasionally until cool, then cover surface with a piece of wax paper to prevent a skin from forming.
Chill until cold.