Tombstone Pizza Making Halloween A Treat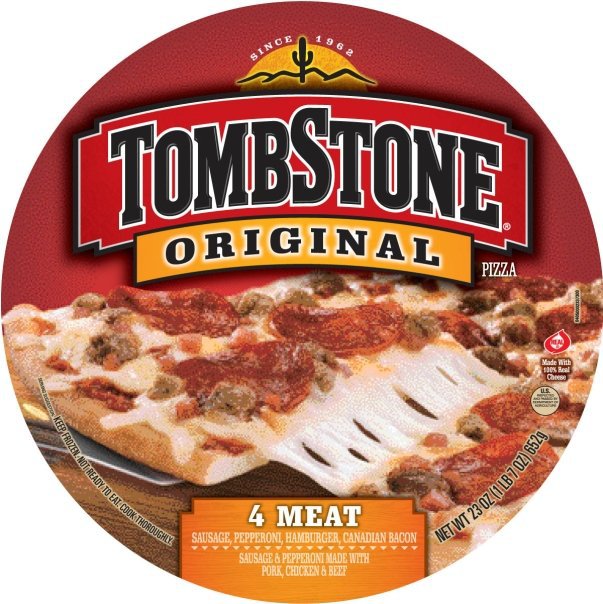 Halloween is fast approaching, and it's one of my favorites with the kids.  Besides loving the Fall weather, we love spending time with all our friends in the neighborhood.  Halloween, is always special because we have a pre-Halloween get together, take lots of pictures then some adults stay back with everyone's candy lined up in lawn chairs waiting for all the little ghosts and goblins.  After the kids get tired, there is a fire, lots of glow sticks and kids playing and parents chit chatting.
The hours before trick or treating are spent getting costumes in order, waiting for my husband to get in the door and my boys have their noses pressed to the window to see who is already out.  In all their excitement and mine, we have little time to get everyone ready and a meal on the table.  My favorite is to throw a Tombstone pizza in the oven, throw together a garden salad and dinner is ready in minutes! And who doesn't love pizza?
About Tombstone Pizza

Only fitting for the "Official Pizza of Halloween," TOMBSTONE pizza was brought to life in 1962, at a bar called the Tombstone Tap that was located across from a graveyard in Medford, WI.
It all started when Tombstone Tap owner, Joe Simek, broke his leg dancing the "Peppermint Twist."   While recuperating, Joe experimented with various pizza recipes in the kitchen in the back of the Tombstone Tap.  The tasty pizzas he made were an instant success, creating the TOMBSTONE pizza brand.
50 years later, TOMBSTONE pizza today offers eight different crust varieties (including Original, Brick Oven Style and Garlic Bread) and a multitude of tasty topping choices, including new TOMBSTONE Double Top. With so many options to choose from, moms are sure to please all their favorite little ghosts and goblins this Halloween season.
Moms can find TOMBSTONE pizza in the frozen section of their local grocery store.
This Halloween season, Tombstone is being dubbed "The Official Pizza of Halloween," and to help make your Halloween a success they are providing you with all the tools you would need to have a spooky good time!   Start by simply 'liking' the Tombstone Facebook page. There you can download a free Halloween Party Kit that will give you everything you need to make your Halloween party and conjure up lots of Halloween fun.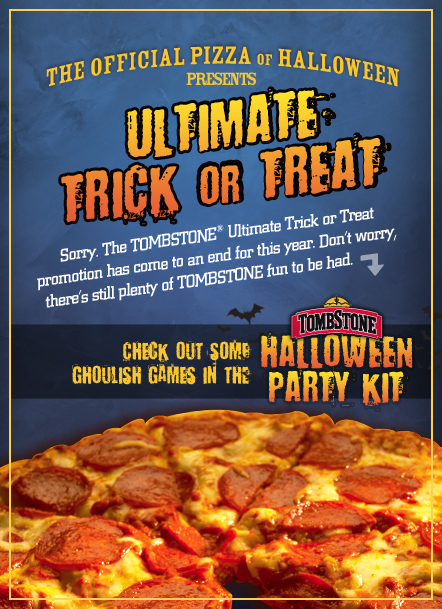 The free Tombstone Halloween Party kit includes tons of really great ideas including fun recipes, games you can play, fun tips, decorations and way to create fun Halloween photo ideas.  I love their spider web munch and bone chillin brew in the recipe section.  I know my kids would love it!
So while you are rushing to get those excited little ones out the door, pop in a Tombstone Pizza and make it your official Halloween favorite every year!
"I wrote this review while participating in a campaign by Mom Central Consulting on behalf of Tombstone Pizza and received coupons and a promotional item to thank me for taking the time to participate."